UltraFemme: Embracing Women's Power and Natural Beauty
Published Tháng Ba 2 2023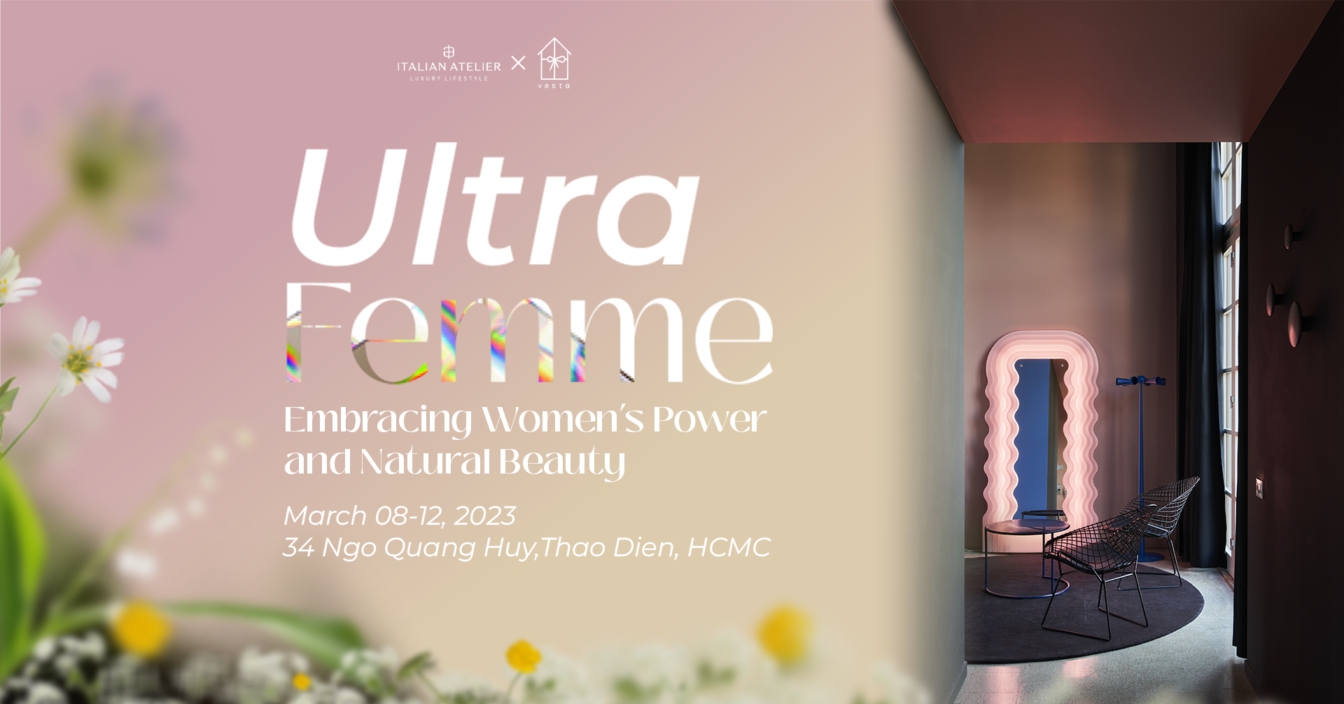 Ready to experience something truly unique this International Women's Day?
Italian Atelier x Vesta Lifestyle and Gifts are proud to invite you to the "UltraFemme" event, where you can witness the famous Ultrafragola mirror with your own eyes instead of just "knowing" it as a celebrities' "selfie mirror" on social media.
Not only can you snap a selfie with the stunning Ultrafragola mirror, but you can also feast your eyes on breathtaking art from renowned names like Pantone, as well as support female local artists along with thrilling performances and an epic party on March 8th.
But it's not just about having fun. We're also raising funds for a great cause: the PinkMate Campaign by Breast Cancer Network Vietnam. By joining us at UltraFemme, you'll be supporting a worthy cause and celebrating women's natural beauty and resilience.
The iconic pink mirror by Ettore Sottsass will be on full display from March 8-12 at 34 Ngo Quang Huy, Thao Dien, HCMC. Mark the date and come celebrate women's beauty, talent, and strength with us!
Don't miss out on this incredible opportunity to experience the Ultrafragola mirror and be part of our meaningful story. Come join us at UltraFemme and make unforgettable memories!
Join us at:
Location: Vesta – Lifestyle & Gifts, 34 Ngo Quang Huy, Thao Dien Ward, District 2
  Date: 08 – 12.03.2023 | Free entry on 09 – 12.03.2023