Inside Salone del Mobile 2023 with Italian Atelier: Which brands are your favorite? (Part 1)
Published May 20 2023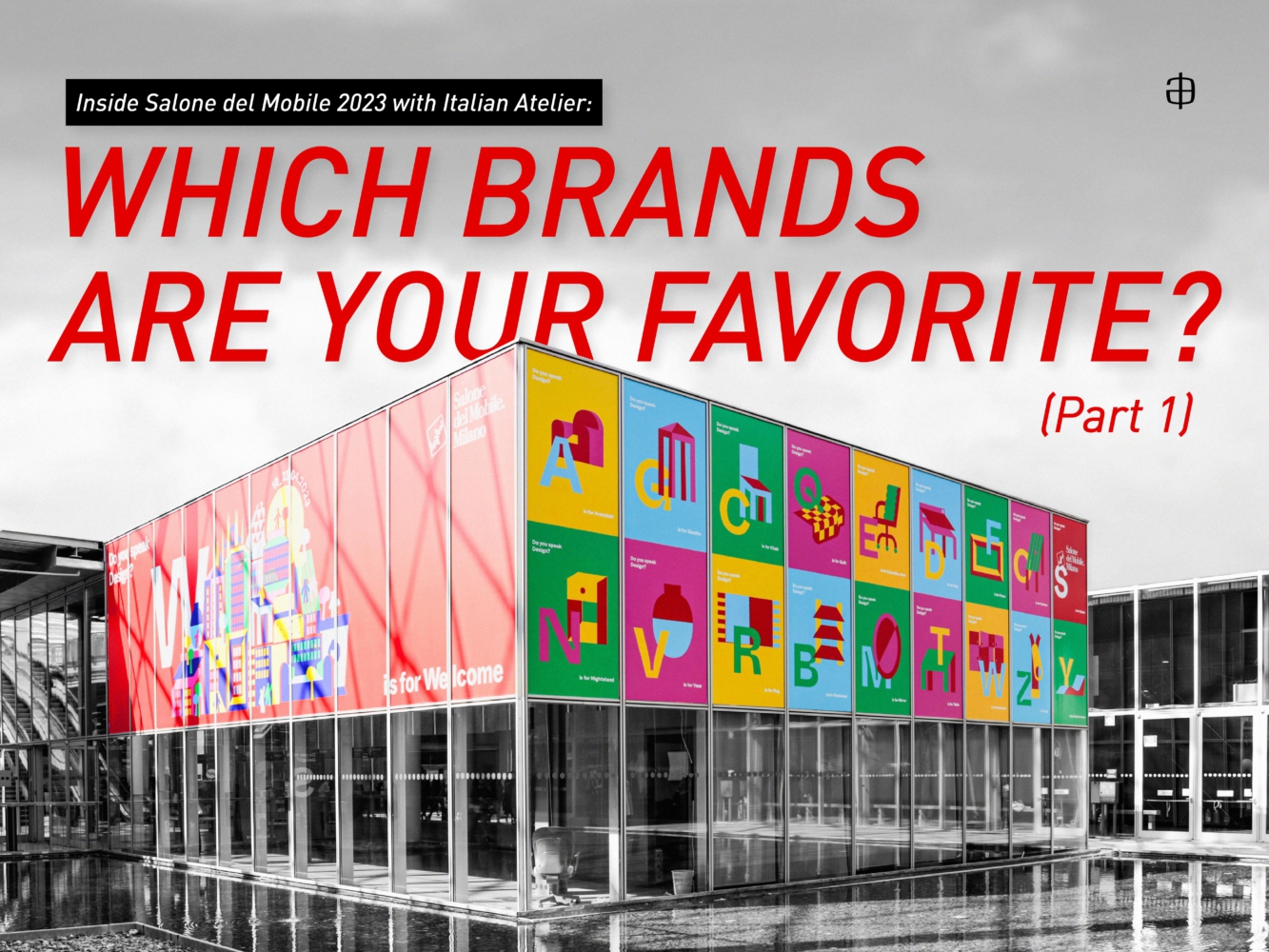 After one year returning with a renewed appreciation for the transformative power of design, we can deeply feel a creative explosion running strong in Milan Design Week 2023. Especially, there comes the Salone Del Mobile, where the freshest and most exceptional furniture names unite for a week of firsts, breakthroughs, and ideas that propel the industry forward. This edition has led us through numerous surprises as Salone has advanced beyond its modest roots as a furniture fair and now draws attendees from all corners of the globe to contemplate the future of interiors through a global lens. The sheer size and scope of the fair sometimes left us feeling dwarfed, but also eager to explore every nook and cranny. Even with six days to take it all in, it feels like there is never enough time for us to see everything the fair has to offer.
Stay excited and let us take you back to the first round of Salone Del Mobile with our brands!
Among the dazzling array of booths and vast exhibition halls, we invite you to immerse yourself in the artistry and sophistication that defines our brand. Immersing ourselves in meaningful conversations with the visionary minds behind each brand unveils a world of boundless depth and passion that ignites their creations.
Our brands at the Salone del Mobile 2023
To welcome the 2023 edition of Milan Design Week, Giorgio Armani made a historic move by unveiling the new Armani/Casa collection to the public at Palazzo Orsini, the headquarters of the company, for the first time ever. This year, the brand has so much to be brought to the table, from new proposals including the brand's first outdoor collection, to new editions of established classics.
Our first impression about the showroom's space is the leading path from a hidden garden, accessed from the 17th century porticoed courtyard, through the Frescoed Rooms usually reserved for Haute Couture.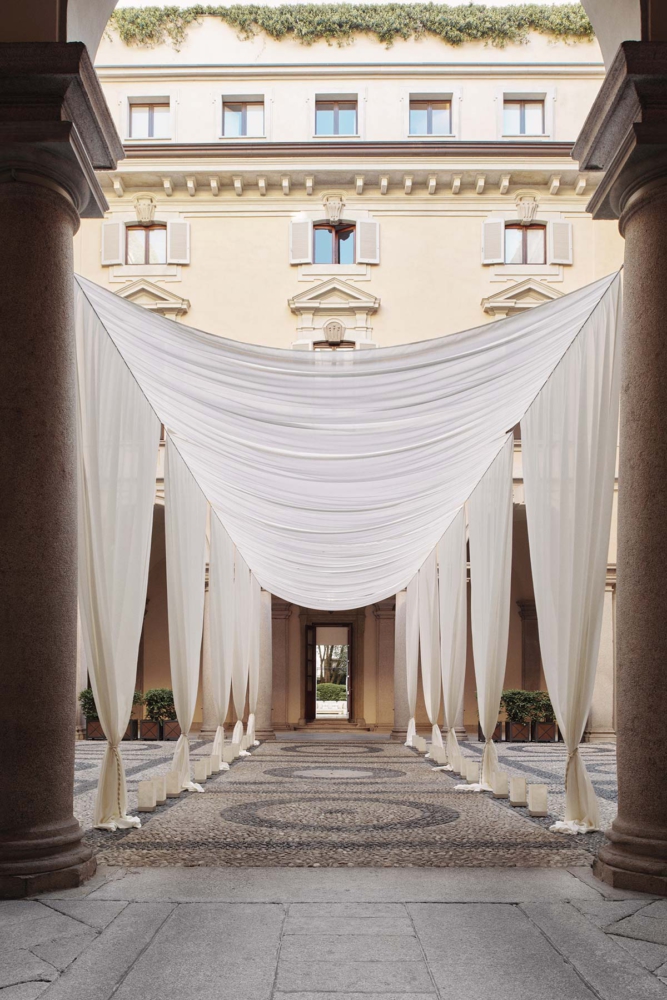 The ambiance of this place stirs up a mystical sensation. Armani/Casa's items always leave an unmistakable charm. The neutral hues of the color palette bring forth a serene and calming ambiance, invoking a sense of tranquil retreat from the hustle and bustle of the world. The collection comprises of chairs, tables, and seat cushions, each piece thoughtfully crafted with the utmost attention to detail, from the delicate stitching on the cushions to the sturdy frames that provided a foundation for relaxation and comfort, smoothly blending with the outdoor surroundings.
The process of creating the exhibition space, designing the interior, and curating the products that align with the concept hold significant meaning and intention for the esteemed fashion house, Armani. When combined, these elements give birth to an intimate and soulful ambiance, where the highest expressions of Armani style come to life.

Armani/Fiori Milano Manzoni 31 boutique invited us with a delicate fragrance, as though a garden has been brought indoors. Within this space, the paradoxical concepts of sophistication and simplicity have been masterfully merged by the influential designer Armani through the interplay of colors, embellishments, and floral arrangements. Each floral decor is meant to tell its own story and radiate an air of exclusivity. Stepping into the space of this boutique gives us a sense of a weightless reverie of a secret garden. The boutique showcases a plethora of unique products, adorned with statement-making designs and intricately designed compositions, stylishly encased in pure, linear vases and geometric shapes. Every decorative element here has completed the environment with elegant luxury, without ever crossing the line into ostentation.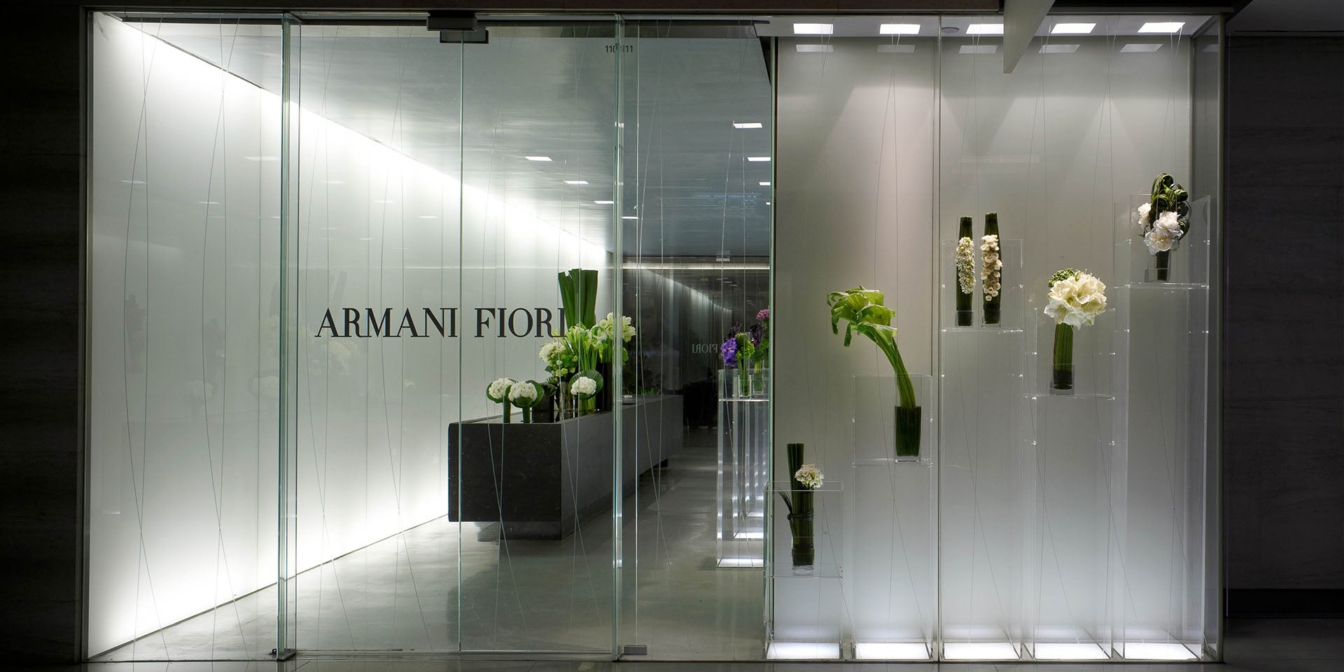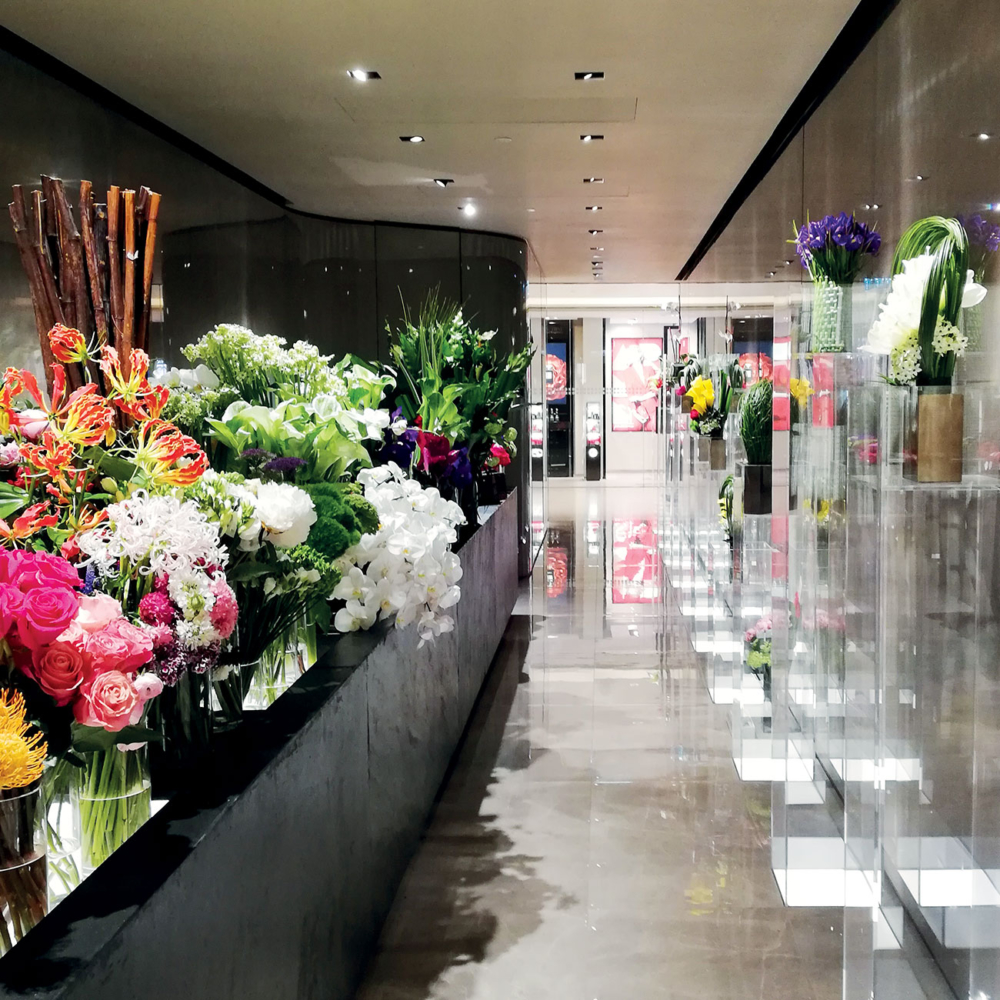 This year, Aston Martin had taken an innovative approach by bringing their fresh and breezy aesthetic to furniture design. The brand had built a reputation for luxury and sophistication in the automotive industry, but could they translate that success to the world of furniture design with this leap?
The display concept was outdoor-inspired, which expands the space visually and lets visitor have a broad view of the whole set-up. It is easy to realize that V263 Chair and V210 sofa stands out the most, as this duo represents exactly what Aston Martin wants to express – the fusion between form and function. And who could have imagined that the V251 Bed in hot pink would complement the setup so beautifully? It was a bold choice, but one that paid off handsomely. Finally, don't forget to appreciate the selection of top-of-the-line materials in Aston Martin's designs that promote the brand's exclusivity.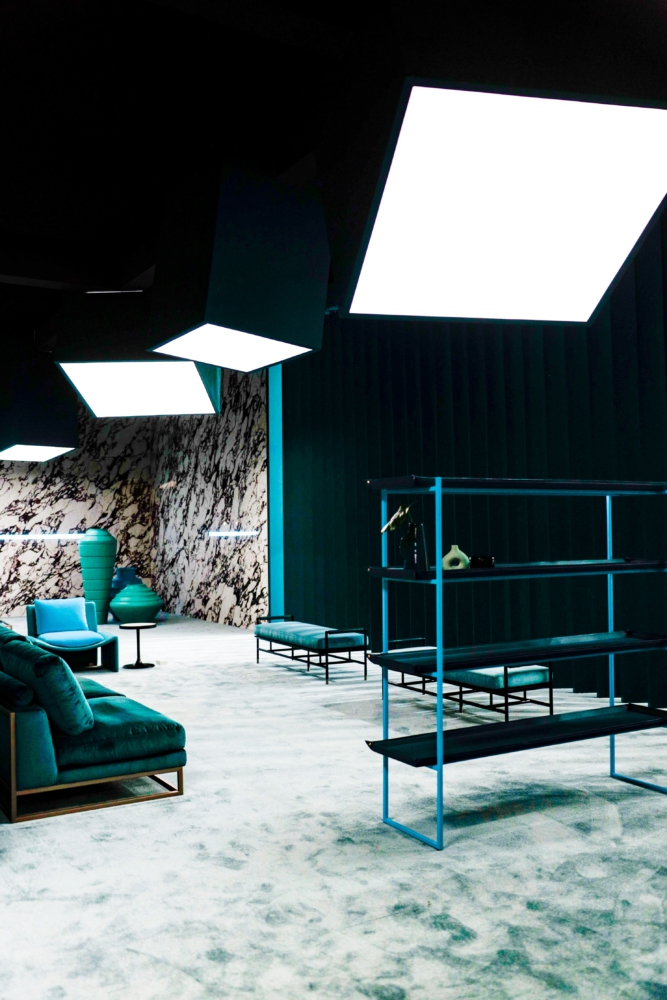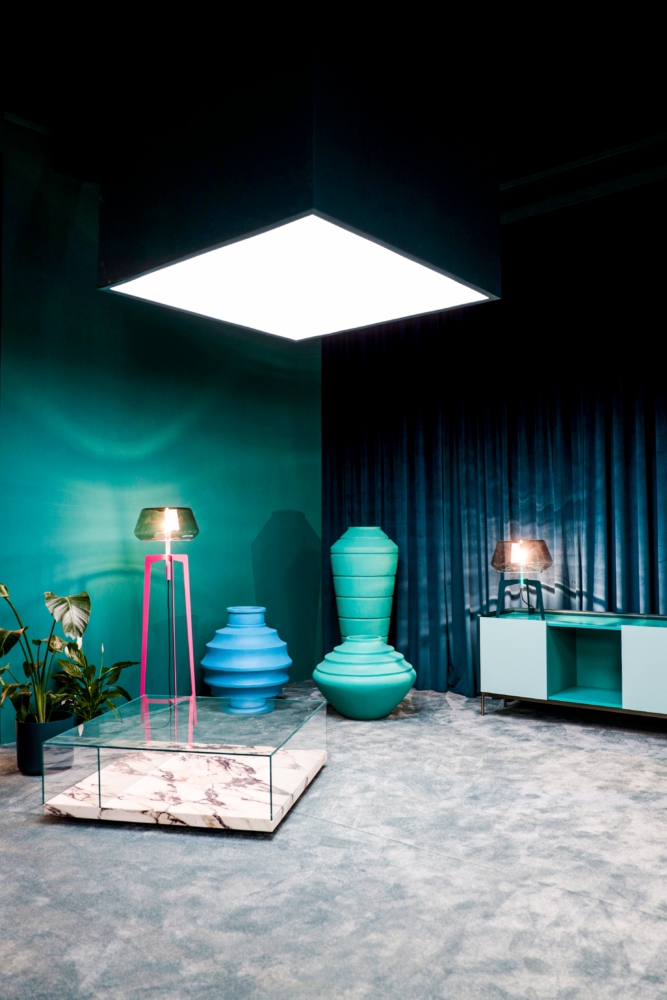 Aston Martin was brilliant in selecting their palette of interior hues for this edition, deftly blending them together to form an inviting summery atmosphere. Also, bold colors and creative structures allowed a sense of unity and harmony to enter.
This novel step demonstrated that Aston Martin was more than just a luxury car brand – it was a lifestyle brand, with a unique and sophisticated vision that transcended industries.
To fully immerse in the scorching heat of creative energy from the Milan Design Week 2023, Altrenotti does not wake you up, but instead, keep your dreams continue with the #FlannelNight event, an occasion dedicated to interior design, in collaboration with Vitale Barberis Canonico.
The brand always prioritizes the core of soft and delicate materials to provide a sense of weightlessness and pure tranquility. That consolidates the reason why Altrenotti has embarked on a collaboration with Vitale Barberis Canonico, placing wood as the main protagonist of the show.
In continuation of cultivating a state of euphoria during slumber, this new collection is a representation of a lasting dream made of quality, craftsmanship and all-round "comfort" through refined beds and mattresses with the highlight on Vitale Barberis Canonico's iconic fabrics. Similar to other collections, #FlannelNight has also undergone a meticulous material selection process by Altrenotti.
Every detail and surface of each product expresses the brand's love and passion, which not only delivers an unprecedented comfortable experience to visitors but also conveys the message that Altrenotti has been consistent with for decades.
Benetti Home continues to bring a youthful and dynamic touch of natural green to this year's Salone Del Mobile with their most iconic and creative pieces from their collections and projects, ranging from vertical gardens for the walls to (H)air and Sky installations for the ceilings. Upholding their long-standing principles of being environmentally-friendly, low-maintenance, and free from dust or insects, Benetti introduces a variety of vertical garden designs that can be used to create writings, company logos, decorations, and furnishing accessories, available in an array of colors.
The brand also offers a customization service, allowing for personalized experiences in living spaces, empowering individuals to create bespoke walls that truly reflect their unique personality and style.
Not to be left out of the "Off the road – Into the home" trend embraced by famed luxury carmakers around the world, Bentley, the illustrious automobile figure, has ventured into the furniture business. Making a grand return to Milan Design Week 2023, Bentley showcases exceptional pieces in a dedicated showroom located at Corso Venezia, 36, Milano, reflecting the brand's renowned craftsmanship and exquisite materials found in their vehicle interiors.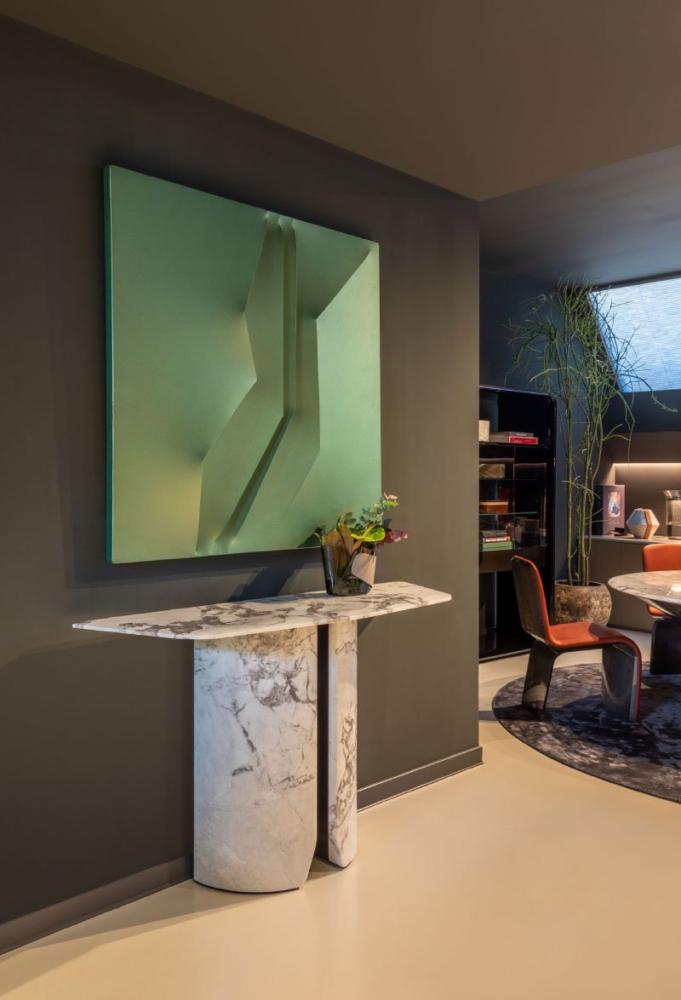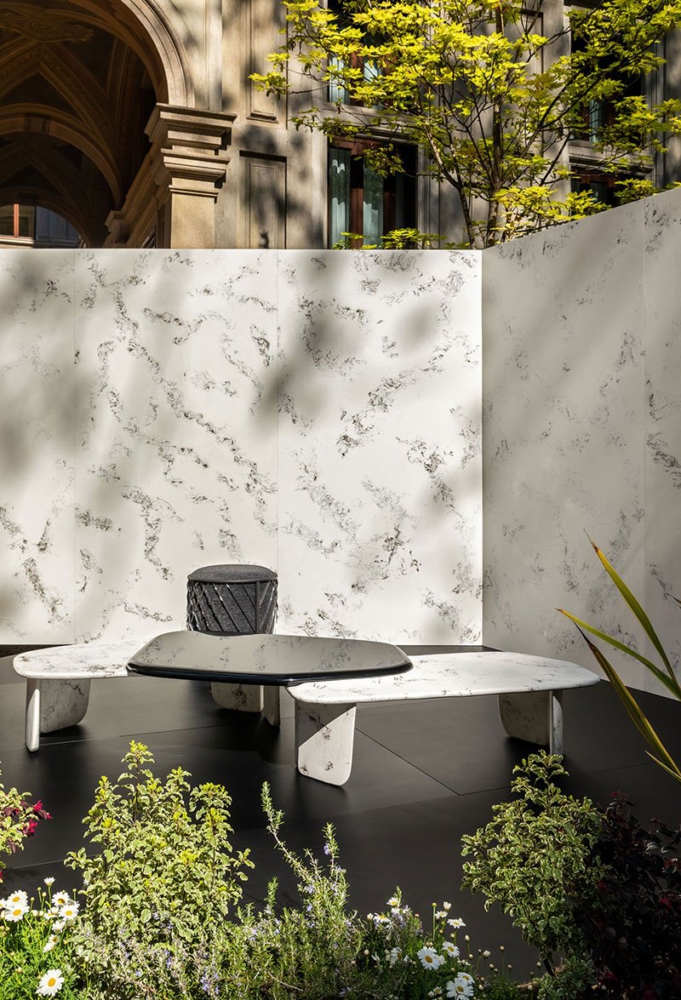 Bentley Home stays true to its origins and aesthetic principles, presenting a fresh and creative approach. The talented designer Federico Peri has infused his creations with unique vision and delicate refinement. These home living solutions exude the enchanting allure of cultural influences and genuine materials, while simultaneously evoking a sense of power and lightness. Visitors to the showroom will immediately recognize Bentley's most distinctive design features, such as well-defined lines, skillful use of wood, and iconic curves and contours. Every element, material, and furniture arrangement curated within the showroom orchestrates a symphony of high-performance luxury, creating a distinct perception of high-performance luxury and Bentley's character.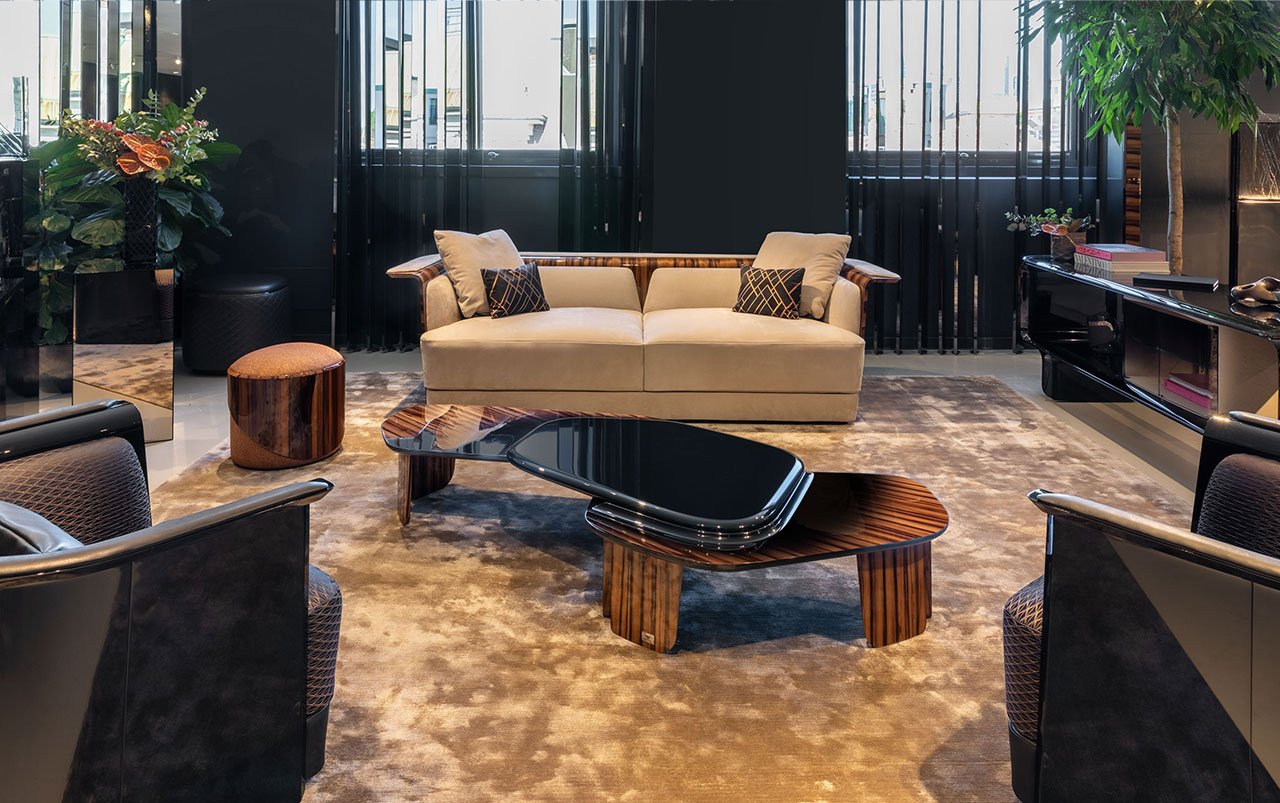 Home Carpanese returns to this year's edition of Salone Del Mobile with their new collection "RISING," placing emphasis on the most prominent material of 2023: wood. The brand creates a warm and inviting space, immersed in a gentle palette of golden-orange tones, evoking a cozy feeling that resonates with a sense of family.
Wood, delicately integrated into the details of sofas, coffee tables, armchairs, and beds, adds a touch of elegance and sophistication. The trend of using wooden furniture in modern living spaces has gained immense popularity. In a world where modernity prevails, there is a growing longing for a profound connection with nature. Balancing these seemingly contrasting desires, Home Carpanese demonstrates that the presence of wood brings forth a space that is both luxurious, showcasing the homeowner's status, and intimate, fostering a sense of warmth and familiarity through their masterpieces in this new collection.
Like a captivating symphony, the reappearance of Chateau d'Ax in the grand stage of Salone Del Mobile unveils an "opus" of contemporary modern interior furnishings, interwoven with a commitment to environmental consciousness. It is a harmonious fusion that echoes the very essence of this prestigious event.
 For ages, Chateau d'Ax has graced the industry with their sustainable ethos, infusing each creation with an ardor for the craft. From their artistry and impeccable craftsmanship to their profound reverence for the environment and attentive service, they have brought all of these values to Salone Del Mobile. With the new collection, Chateau d'Ax revolves around soft colors that promote peace and comfort. That is why they combined the dominant tones of natural colors – white and green in their booth.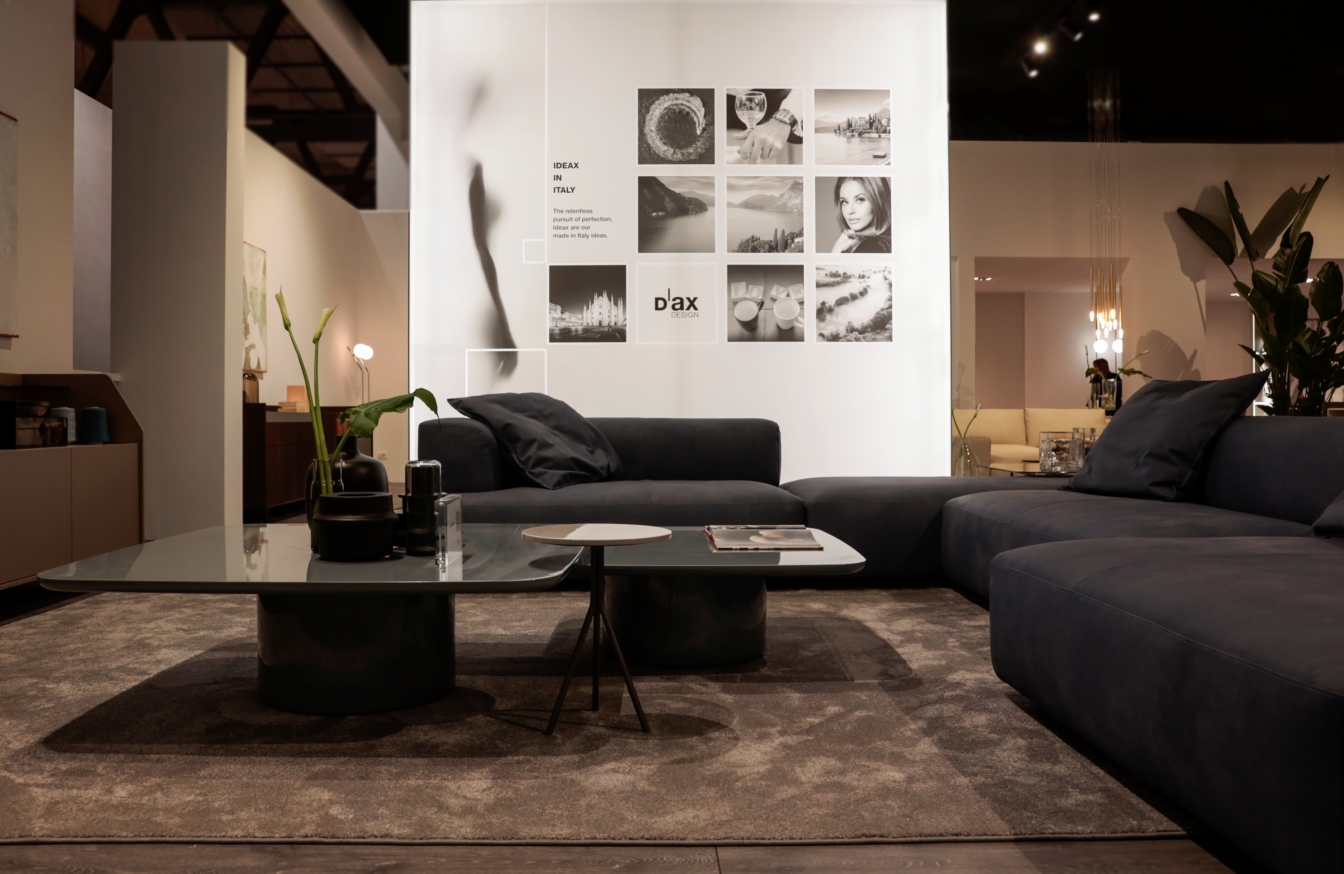 Additionally, the brand focuses on using leather without chrome and fabrics in natural tones, providing not only beauty but also values in their products. Their eco-friendly efforts also reflect in their use of natural materials, such as bamboo and cotton. Chateau d'Ax's respect for environment aim to strike a harmonious balance between luxury and sustainability, which sets them apart in the industry.
Joining the revival of Euroluce after 2 years since the 2021 edition, Contardi Lighting made a special comeback with a double installation in the capital of Design. We were completely immersed in the brand's enchanting world of light showcased at Salone Del Mobile.
Their new "Fly" collection was inspired by the aspiration to create a product that combines a powerful expressive presence with a lightweight design, resembling a pencil effortlessly gliding across a blank sheet of paper. What caught our attention was the double-sided profile of the lamps, which, in its simplicity, allows for the orientation and emphasis of light based on the angle from which it emanates, distributing it in a precise and sophisticated manner. 
The brand exemplified their commitment to innovation and creativity through meticulously crafted designs, providing adaptable lighting solutions for diverse indoor and outdoor environments. Their made-to-measure approach ensures a smooth integration of functionality and aesthetics, delivering versatile options that cater to various lighting needs.