Italian Atelier Joins Cersaie 2021
Published October 22 2021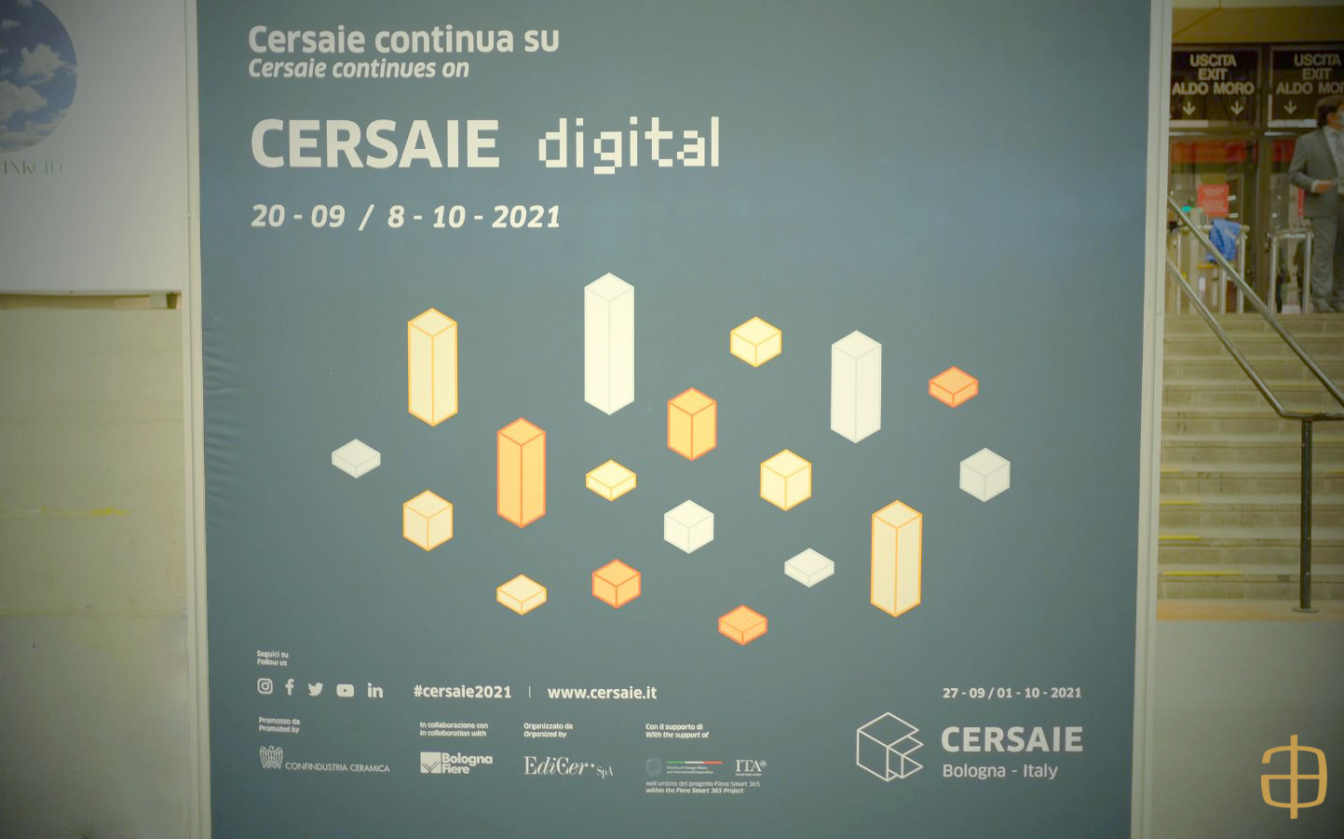 The 38th Cersaie, the International Exhibition of Ceramic Tile and Bathroom Furnishings held in Bologna from 27 September to 1 October 2021, fully lived up to the expectations of the exhibitor companies that had decided to invest in the show as an opportunity to meet their customers face-to-face once again and present their latest product innovations in person. New projects have taken shape and innovative ideas have laid the foundations for the future.
Italian Atelier was pleased to attend the event and explored the novelties displayed by our brand, SLIDE as well as appreciating other brands' items.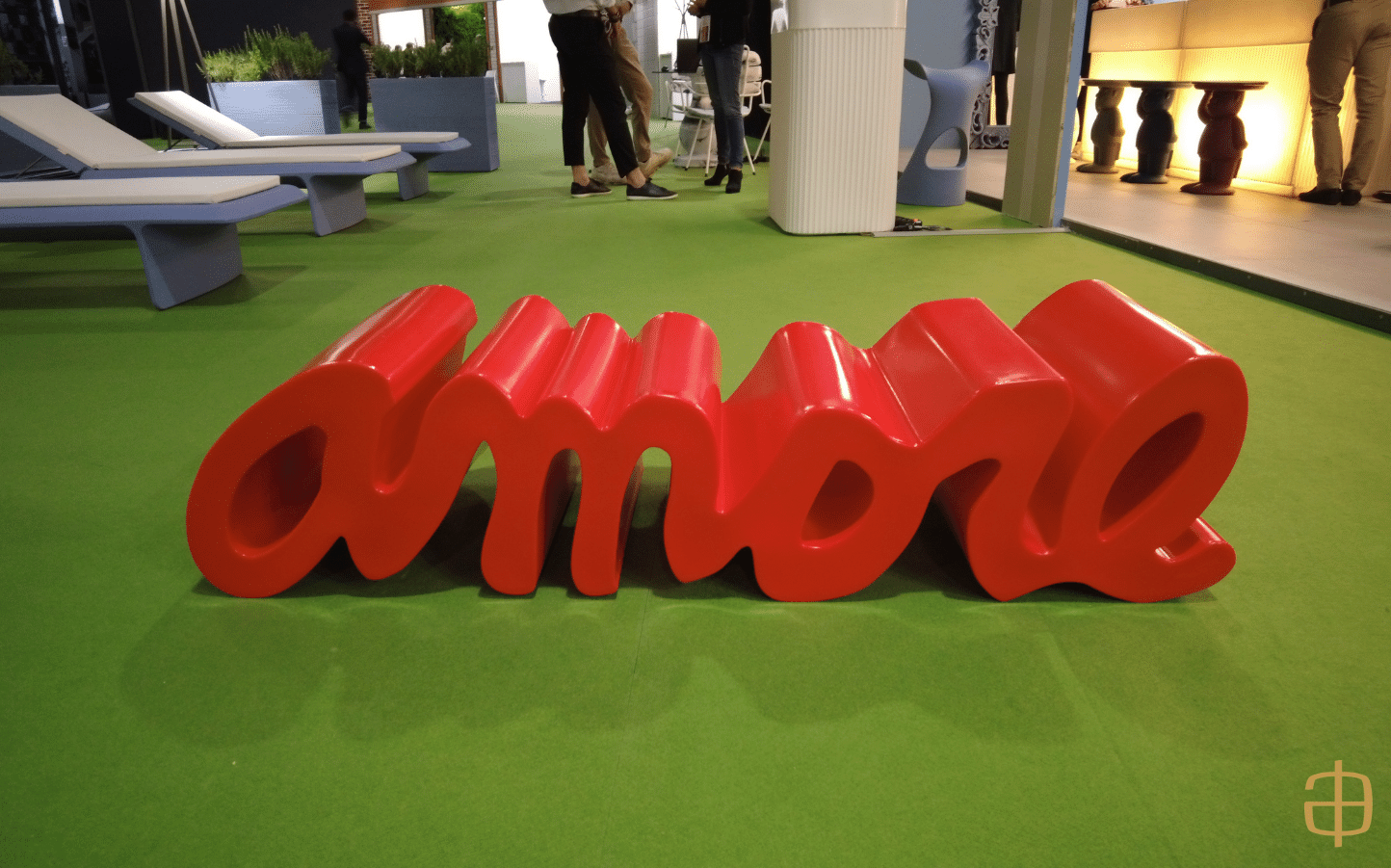 At the event this year SLIDE, a first-time participant, exhibited their best sellers and novelties for outdoor furniture and lighting. 
The protagonists of their booth were the Amore by Giò Colonna Romano, the Mara collection by Lorenza Bozzoli, presented in white and blue summer colors, Ottocento tables, and Ribs chair, both designed by Paola Navone. Their brand new and beloved Ambrogio by Favaretto&Partners was presented with its "green" colors recycled from Tetra Pak boxes.
SLIDE's Globo Hanging lamps in different diameters dialogue with our Giotto by Roberto Paoli was launched in 2019. Thanks to their refined and essential shapes, Globo Hanging and Giotto lamps were the ideal products to light up big areas, used both individually or in countless compositions. Allure floor lamp by Ilaria Marelli was another novelty, with its innovative lampshade in waterproof fabric, ideal for outdoor areas.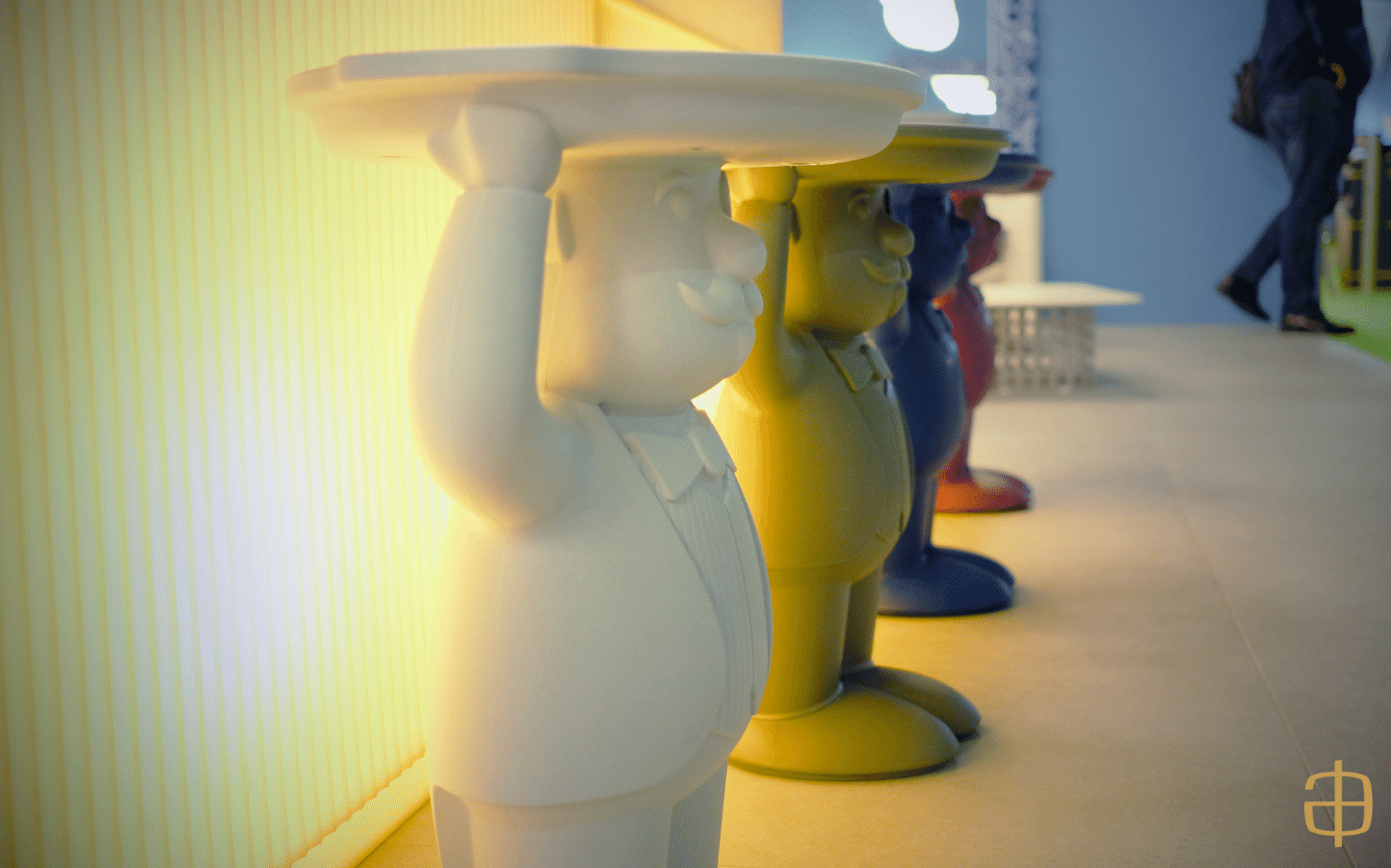 Cersaie has been a great opportunity to create synergies and connections and a wonderful experience to attend a physical event after a while. We are excited to return next year to see what our brands have in store!