Italian Atelier's new normal: The first physical touch on the Singaporean market after 2 years
Published December 14 2021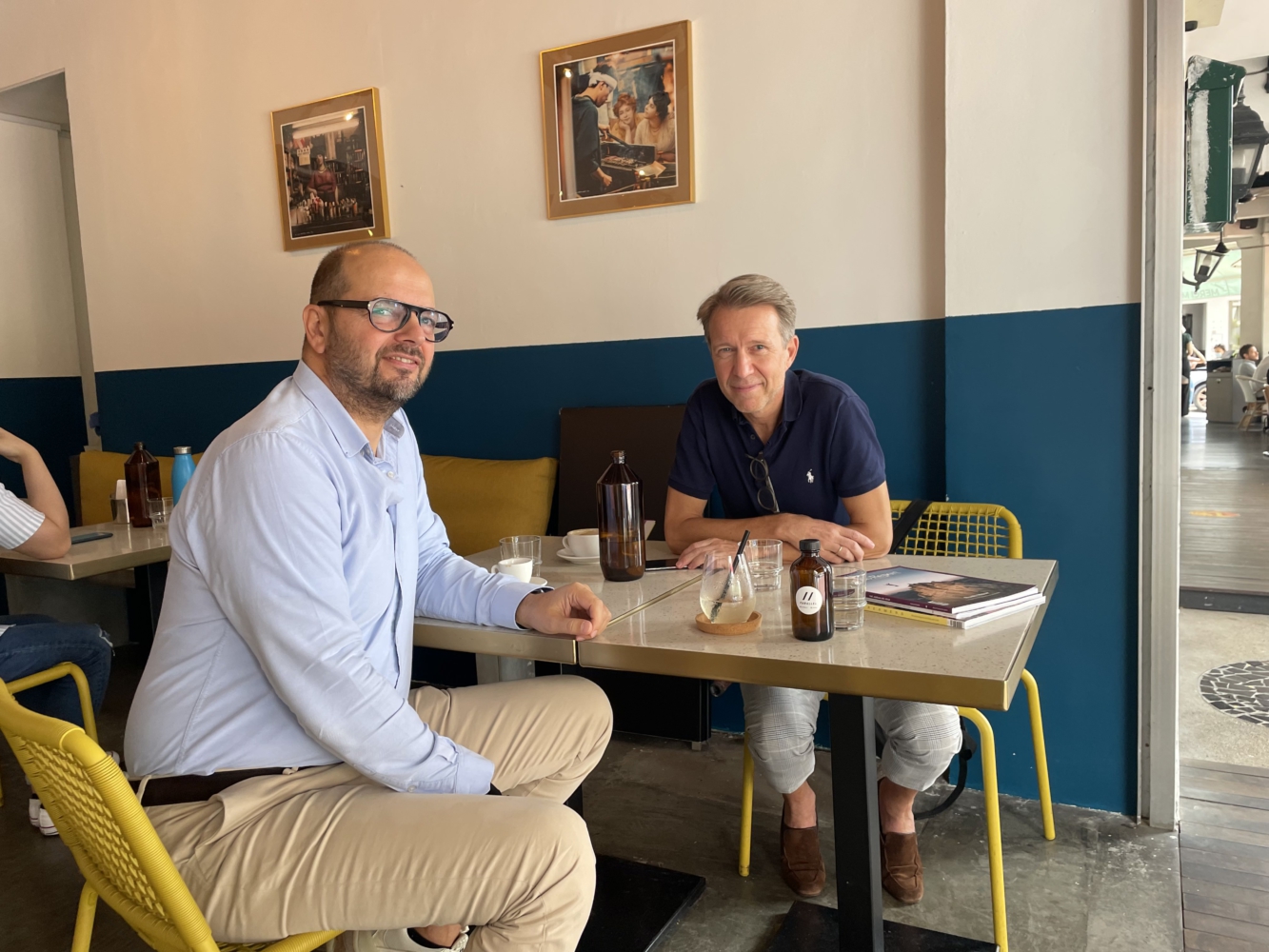 For the past 2 years, Italian Atelier has moved our entire business online and broadened our digital presence, mindful that physical interaction has been limited. While that has opened us to many new opportunities, we have always wanted to eventually meet our clients in person. Though the pandemic is far from over, we are attempting to slowly return to our usual way of working with caution and extreme care. In November, our CEO and CMO, Mr. Gianfranco Bianchi and Mrs. Jasmine Chau finally took the chance to do so by visiting Singapore and Thailand. Though it's only the beginning of their Southeast Asia tour, they are already bringing us great news.
Before heading to Singapore
Singapore is still not completely open to visitors. To enter Singapore, one must first obtain a Vaccinated Travel Lane (Air) (VTL) permit, which is only available to residents of the active VTL zones. Because Italy was on the list and our CEO and CMO were completely vaccinated, they were able to receive the pass and board the trip to Singapore in mid-November. 
Traveling during COVID-19 is unquestionably difficult. The procedure is convoluted, the required documents are extensive, and the wait is never-ending. The ability to speak with our clients in person, on the other hand, was well worth the effort.
The first busy week in Singapore: Meetings with Da Vinci and Robb Report
Except for the first day upon landing when Mr. Bianchi and Mrs. Chau spent re-energizing and waiting for the test results, their following days were jam-packed with activities. From 10 AM until the evening, they were requested for a meeting by multiple clients, including dealers, distributors, retailers, and even brand representatives in Singapore. On average, they met 2-3 customers per day and each meeting lasted for 3-5 hours.
The meeting with Da Vinci was among those they were most looking forward to.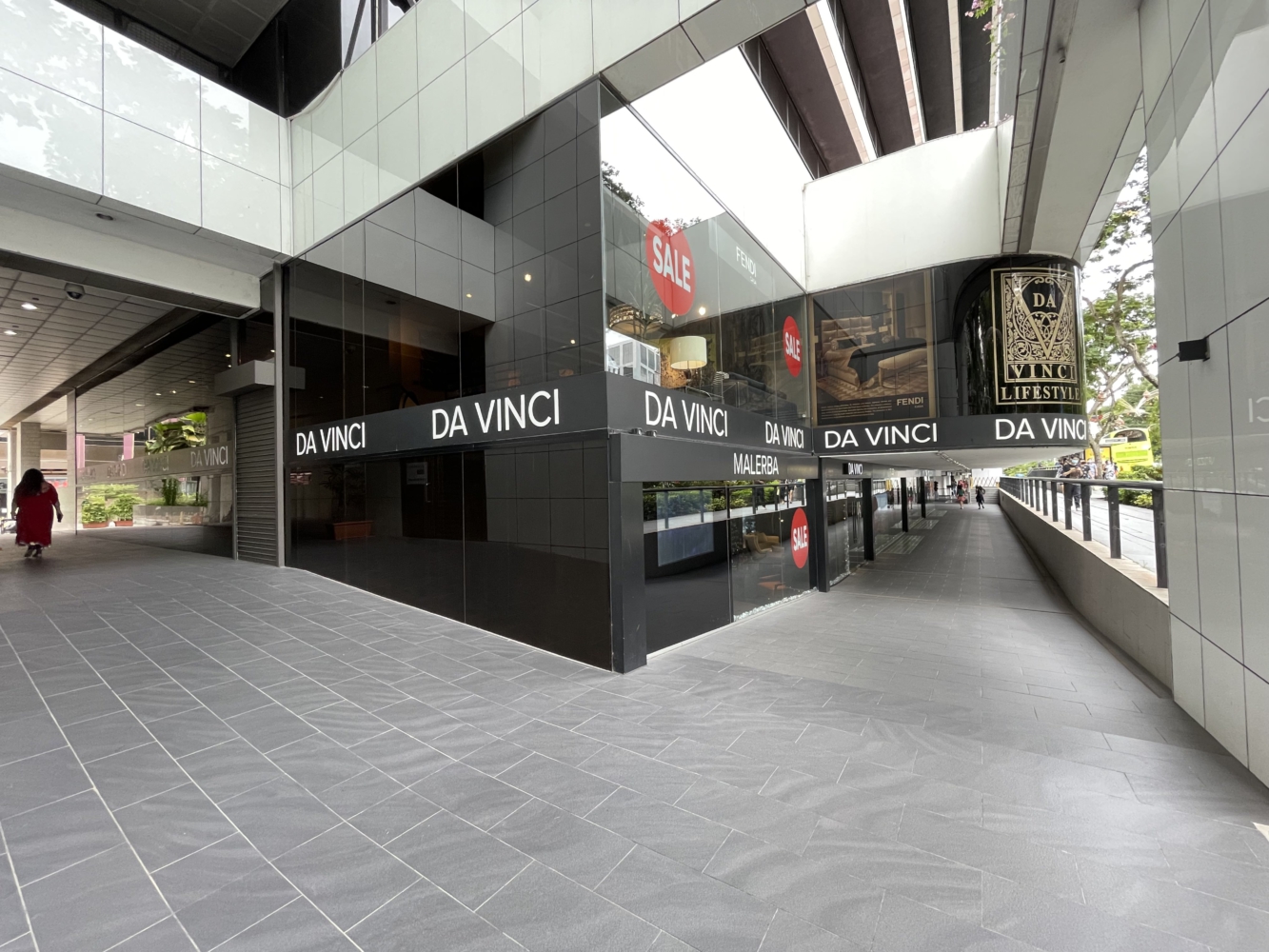 Established in Singapore in 1994, the Da Vinci Group opened furniture mega-stores around Asia. The Da Vinci Group is also the first to introduce shop-in-shop representations for world-renowned European and American furniture brands.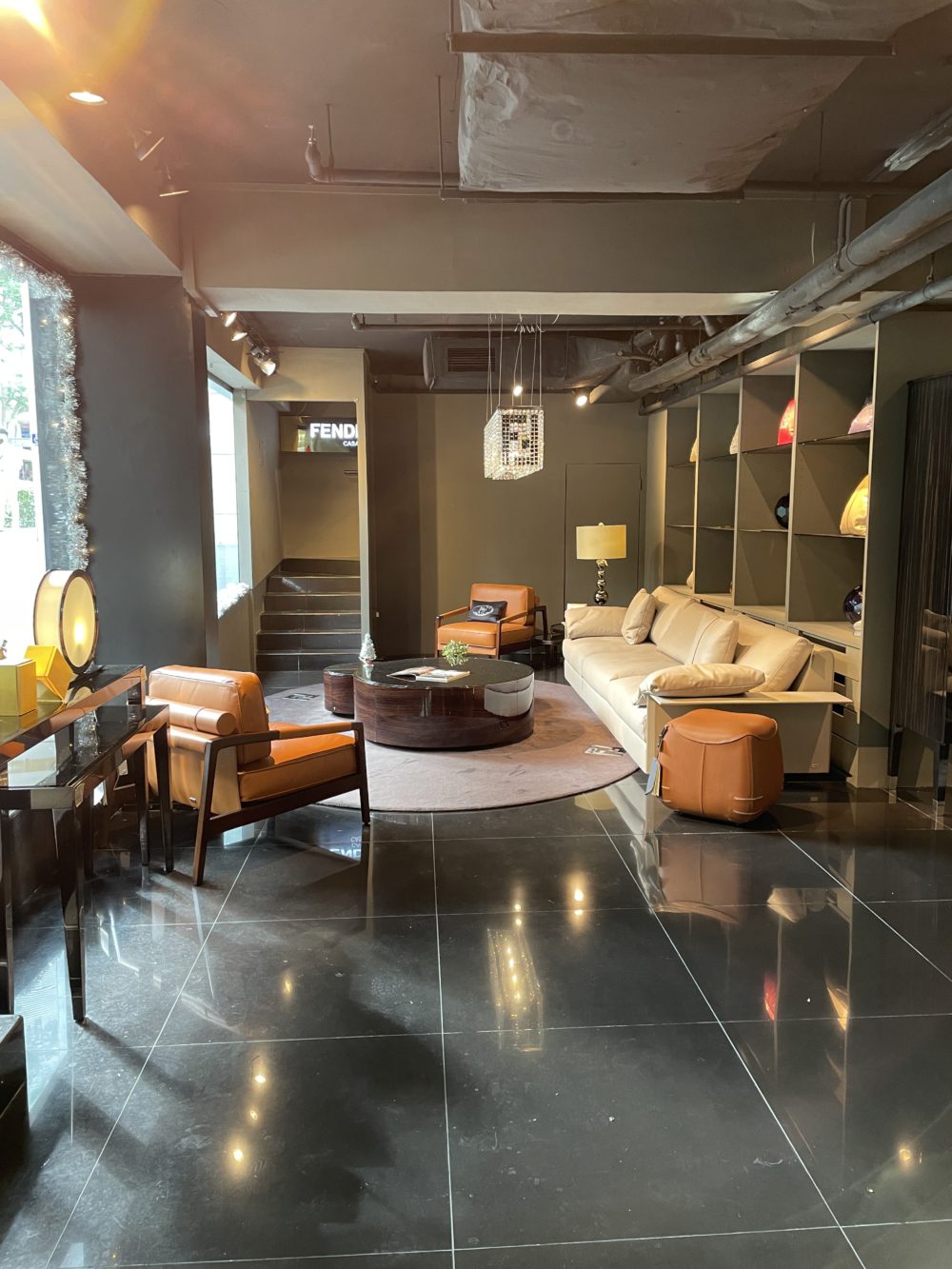 Stepping inside the showroom, we could immediately see that the space offers a wide range of luxury furniture items from the most recognized European and American high-end furniture brands.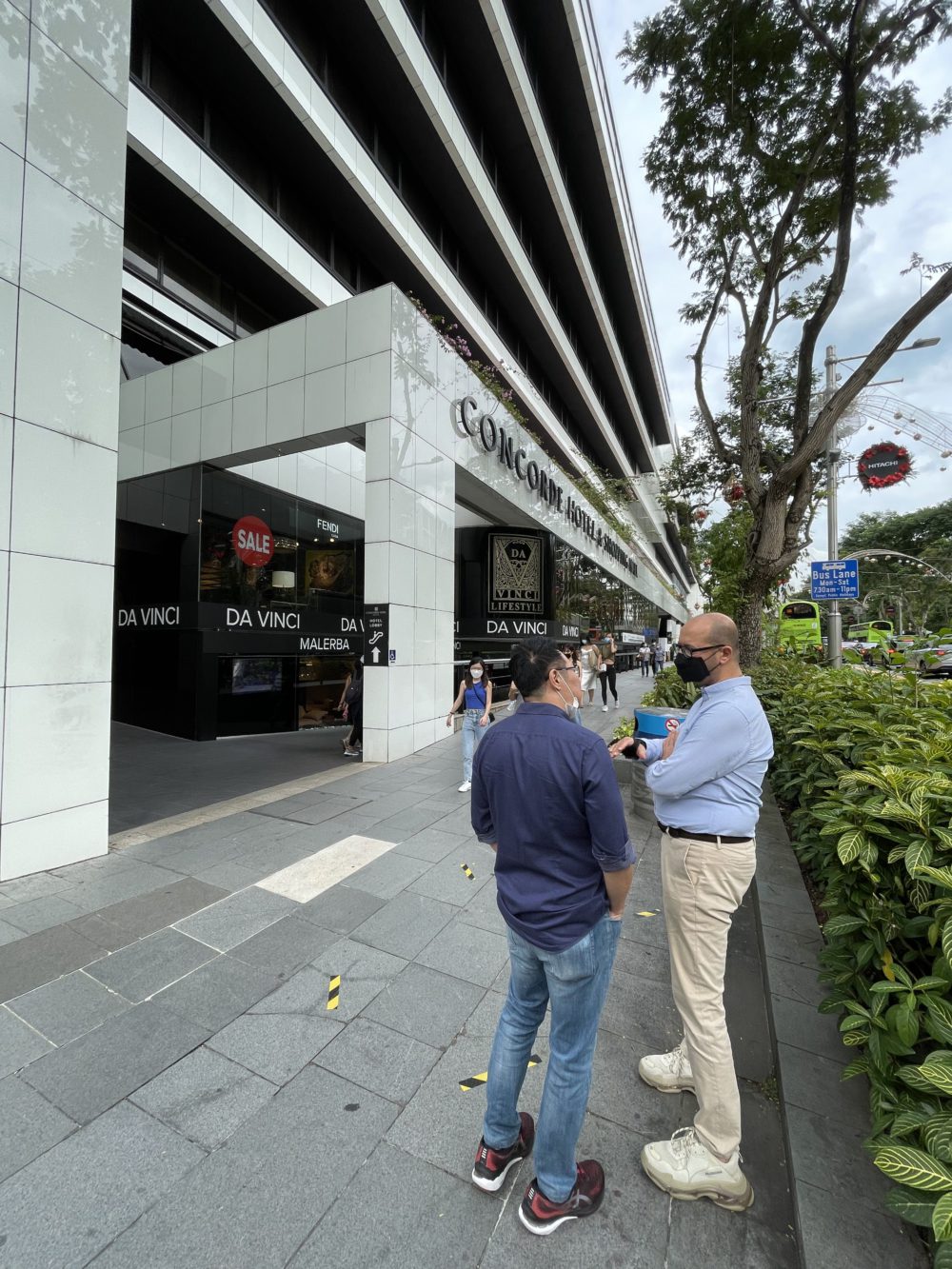 During the discussion with Da Vinci, our CEO and CMO walked them through the company's portfolio, the brands that might be a good fit for Da Vinci's vision, mission, and store ambiance, as well as each other's plan for the near future. Hearing from both the brands and the retailer, Italian Atelier is aware that both parties are happy with the partnership and have great plans for the market. 
Italian Atelier is particularly pleased to learn from Da Vinci that our reputation is expanding favorably, as we receive great comments from clients and new customers are brought to us through positive word-of-mouth. These testimonies prove that we are doing our jobs correctly and effectively, and they inspire us to work even harder for the sake of our brands, clients, and market.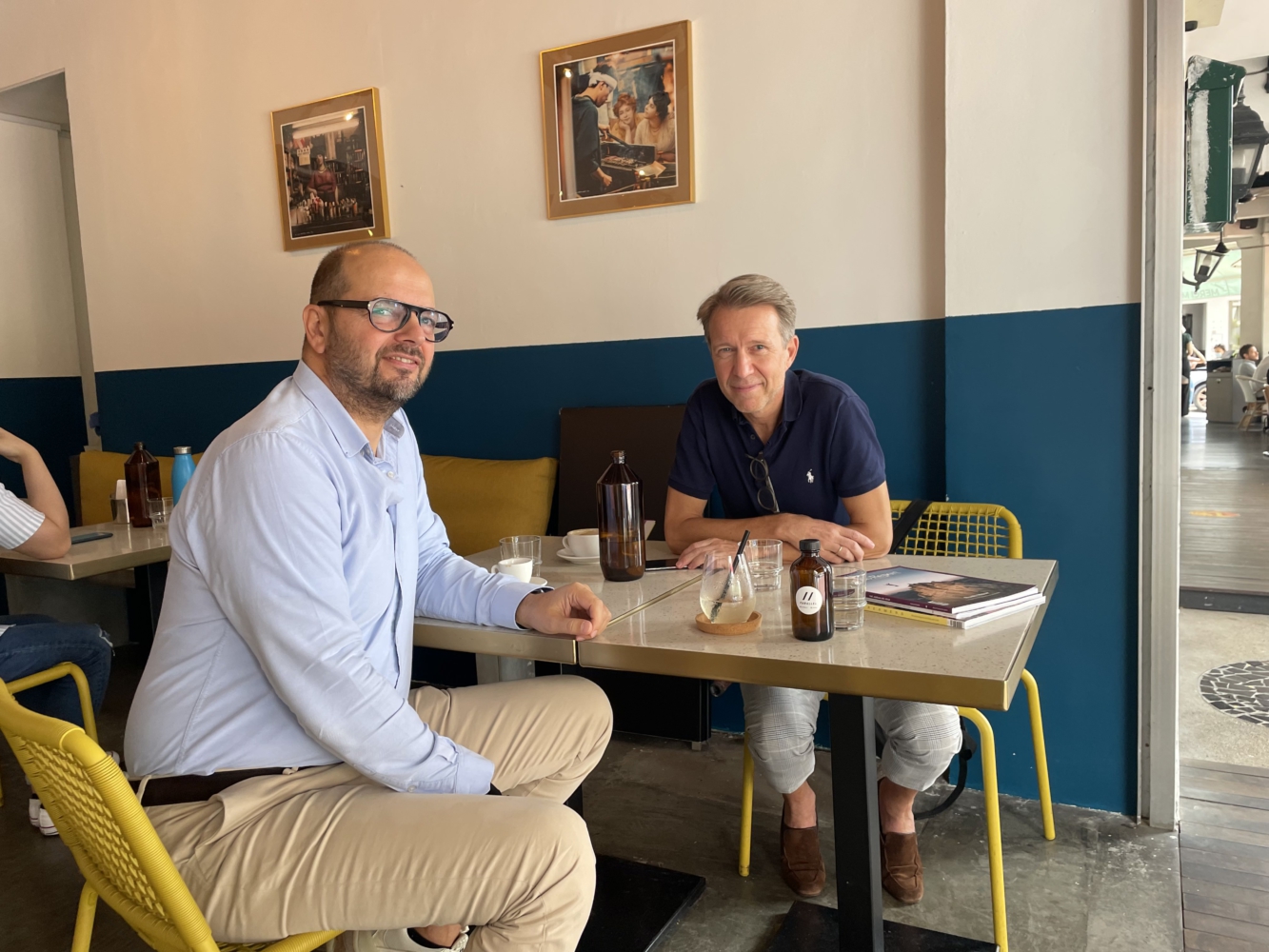 On a sunny afternoon, Italian Atelier had the most informative conversation with Mr. Michael von Schlippe, president of Media Publishares, which publishes luxury lifestyle titles like Robb Report, Esquire and Vogue in Singapore, in which they discussed how both parties had been dealing with the pandemic, how the situational shift changed their business practices and the future collaboration between Robb Report and Italian Atelier.
As millions of people and businesses were and have been heavily affected by the global pandemic, both Italian Atelier and Robb Report are not an exception. While Italian Atelier had to halt every physical activity and put our traditional business practice on hold to migrate to digital marketing and virtual meetings, Robb Report had also struggled. Since Robb Report is known for hosting physical events, digital communication, and both digital and physical publishing, the social distancing and direct interaction limitation had a great impact on the business. 
In such a trying time, the mind behind multiple prestigious media found another way to create more income. While Media Publishares and Robb Report have been branching out to new fields and trying out new things, Italian Atelier is also planning to transition to a multi-service platform that provides more than trading, consulting, market research, and market management among others. We intend to move further from what we have been familiar with and excellent at to stay ahead in the game, be on top of the trend, and bring the best service and the latest news to our clients.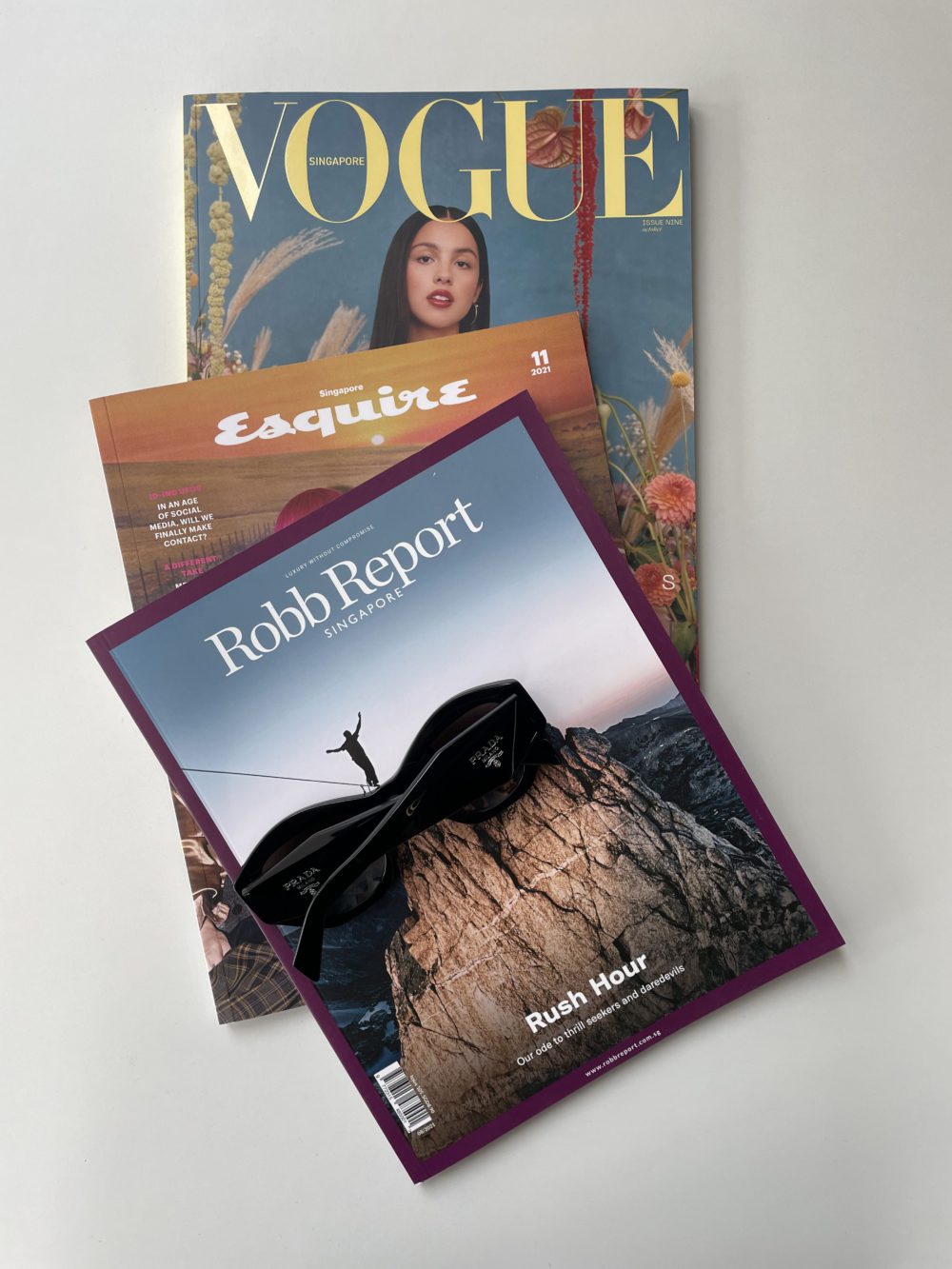 As two Europeans who share the same passion and synergy for luxury lifestyle and the Asia-Pacific market, the relationship between Italian Atelier's CEO and Media Publishares' president goes beyond a mere partnership. Hence, our company is not only a sponsor and a member of Robb Report Indochine but also a close comrade. The conversation between the two presidents marks the continuation of a momentous and lasting collaboration of two organizations that have survived and thrived in what can only be known as the most challenging time in history. 
In the future, there will certainly be more physical activities between the two companies. Not only limited to luxury furniture and luxury interior design, but Italian Atelier also aims to work closely with Robb Report regarding luxury branded residences considering its huge potential in the Asia-Pacific market.
Our CEO and CMO decided to extend their stay in Singapore for another week for more in-depth business discussions after their first week provided us with valuable insights, a clearer view of the market, and the needs of retailers and consumers in the country. We're hoping for more exciting news soon, and we can't wait to share it with you!