Look for the taste of early winter in living space with Frigerio
Published November 11 2022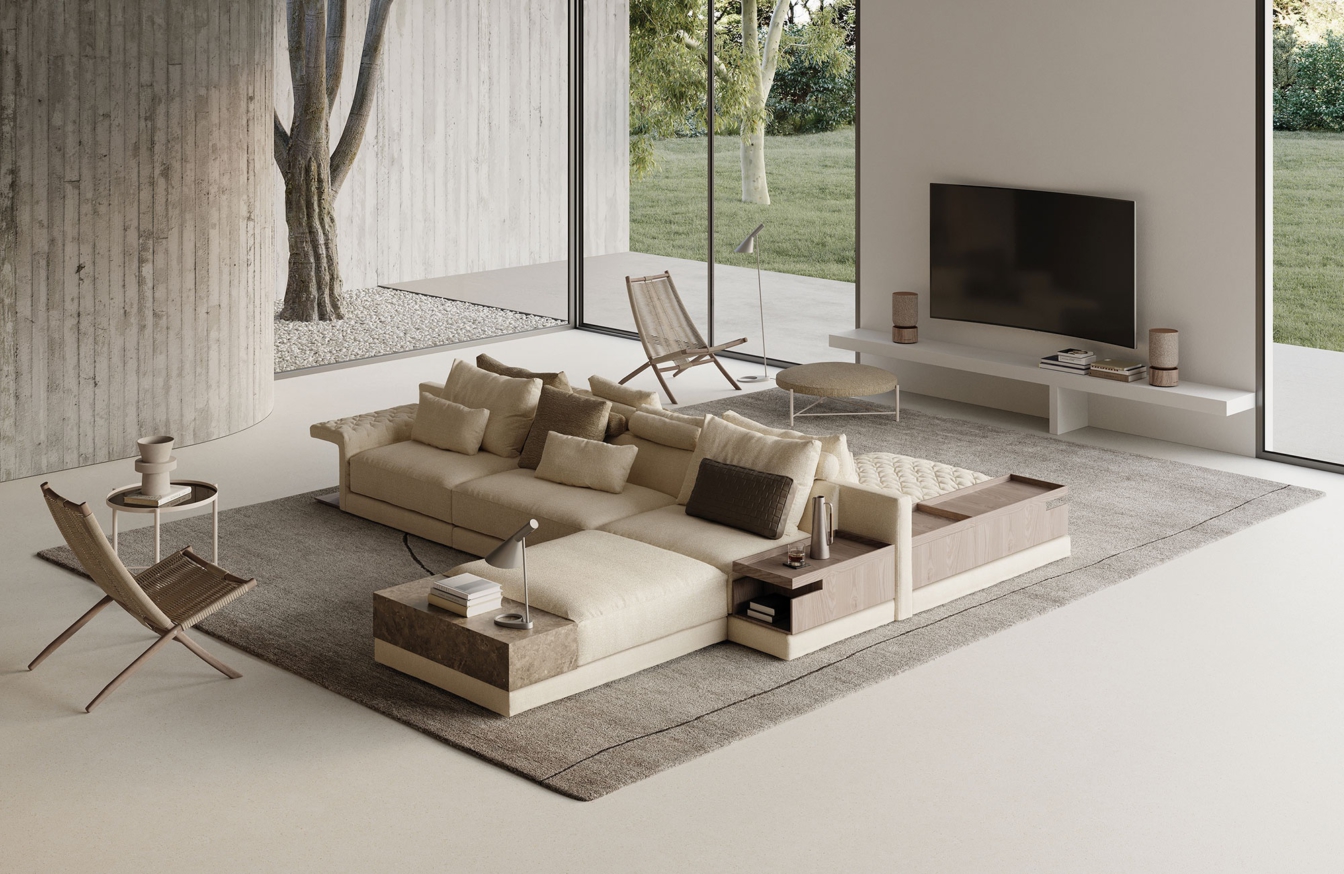 The cold winds and gray sky on the first day of winter gradually replace the bright yellow sunshine and dreamlike weddings in the romantic autumn season. This is the perfect time for you to start decorating your home, to fully enjoy the calm, gentle winter vibe in every moment and the bustling, colorful festival awaits in December.
Early winter brings a very unique feeling. The atmosphere seemed to sag, leaving time for each person to reflect, be quiet and feel every note of ups and downs in the coming year-end days. At this time, decorating living space is also an optimal way to "give" the house a true "winter vibe", both elegant, warm enough and delicate to every detail to make the house look beautiful in front of the chilly winds. The selected pieces of furniture should not only ensure exclusivity and personal style, but also need to be used flexibly and optimally in every moment for easy application throughout the upcoming festive season in December.
At this time, Frigerio and their carefully crafted interior products, meticulously selected from color to construction materials, are the perfect suggestion for every homeowner. They meet all requirements from function, elegant appearance and can not seem to be more perfect to bring great colors into the house in these early winter days.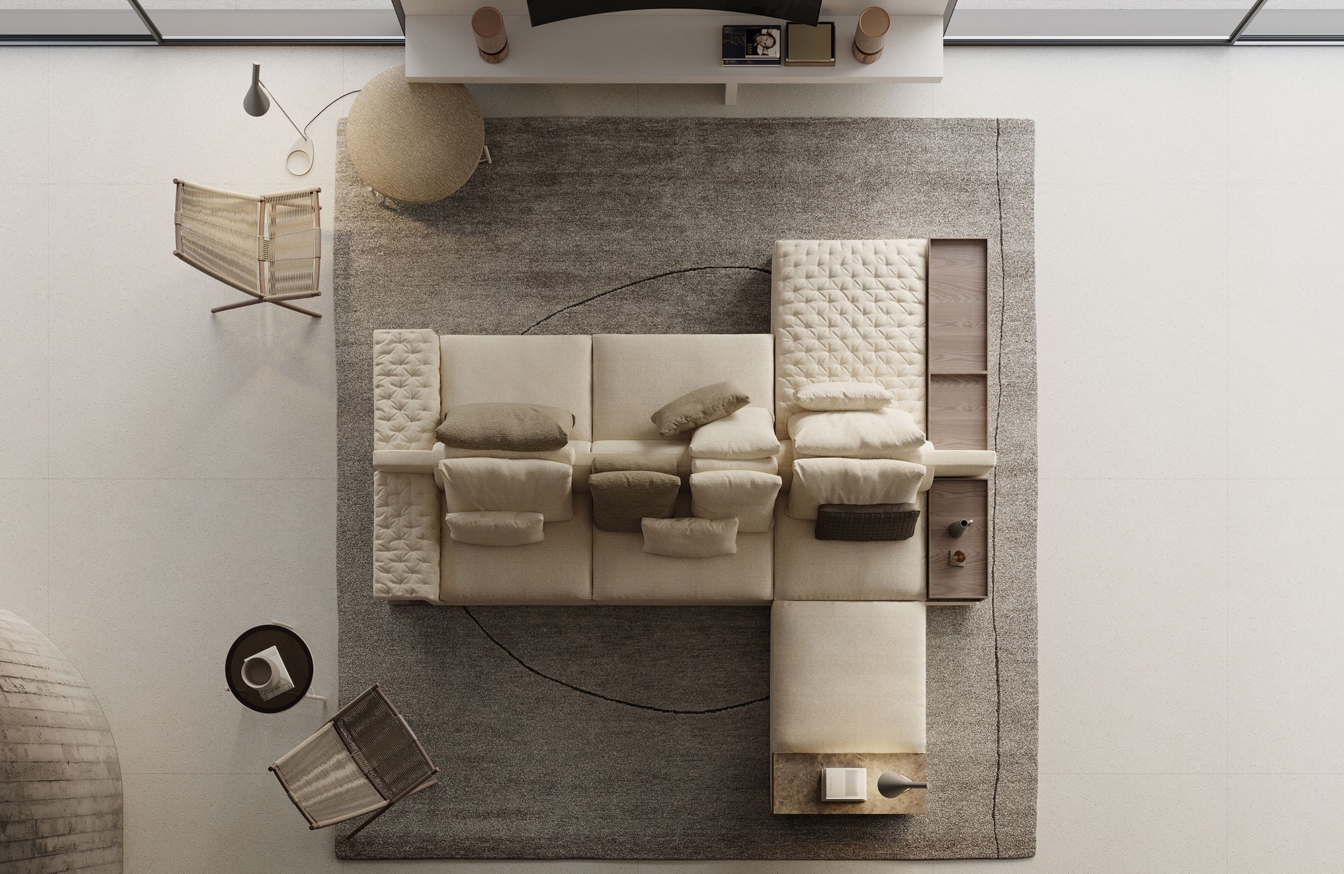 The first name to mention in the list of outstanding products of Frigerio must be Miller Double. Gentle at first glance, Miller Double offers close interaction, reflecting contemporary informal social relationships.
Not only is a simple sofa as a gathering place in a spacious living room, Miller Double is also a detailed and unique highlight of the winter. Freely mixed the elements of the program to create strongly personalized solutions which are able to overturn, this sofa that perfectly blends classic style with a glimpse of contemporary is the perfect choice for homeowners.  
Inspired by Modernism, Ainda brings contemporary beauty that never goes out of fashion in space and time. Crafted from a sturdy solid wood structure and a leather cover that hides the seat and back, Ainda offers a sense of solidity and a simple beauty that is enough to give a living space full turmeric substance. Subtlety is also dotted in each stitch, highlighting the clear sophistication to every detail. The cut of the armrests gently reaching the body's posture is also a bright spot that affirms the comfort in each moment that the chair brings to the user.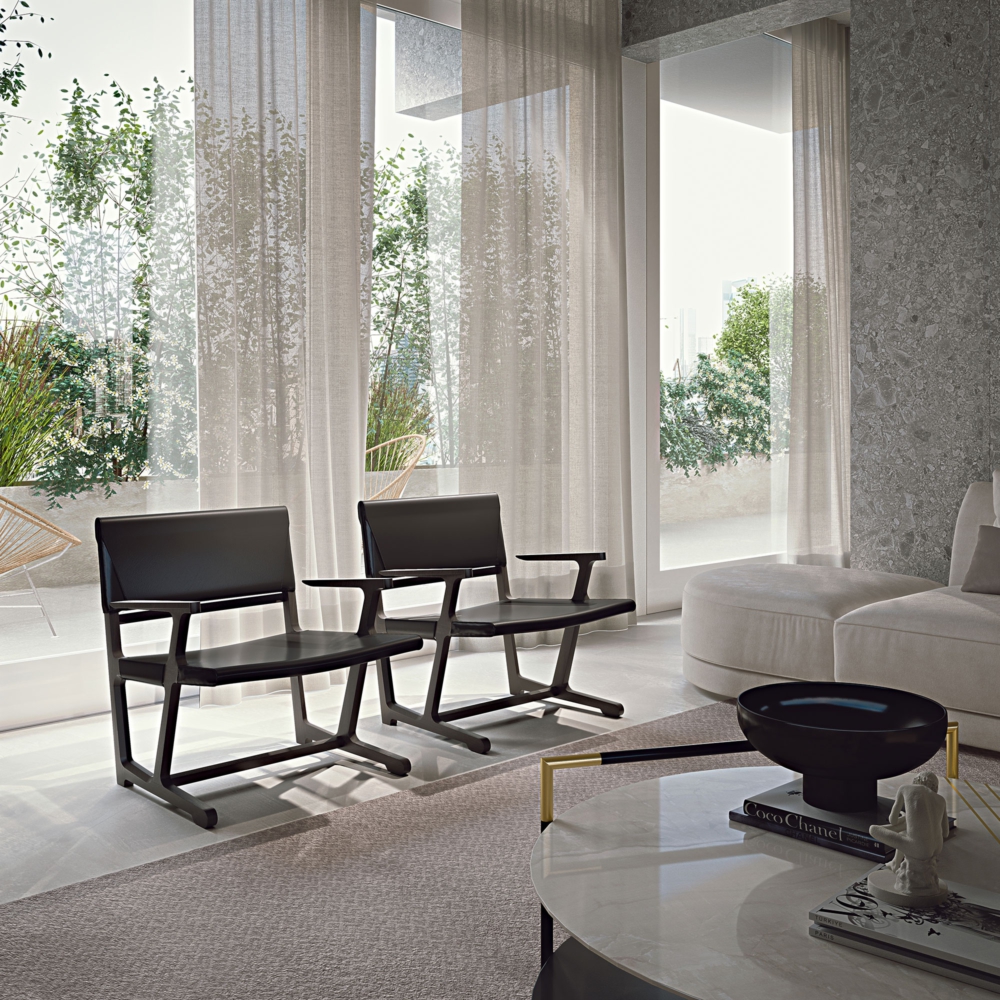 Embodying mainly Pillet's nonchalant style in every detail, Horizon of Frigerio fully reflects the required properties of a furniture product that every trendy homeowner is looking for in today's modern society: comfortable in use, flexible in function and a perfect living space decoration product. Designed according to the asymmetrical trapezoidal element, the curves harmoniously balanced, detailed to every line, with the backrest and armrests covered in leather highlight the sophistication of product, Horizon has really made an absolute impression and has become the ideal "destination" of rooms with spacious space that need more embellishments for the approaching winter color.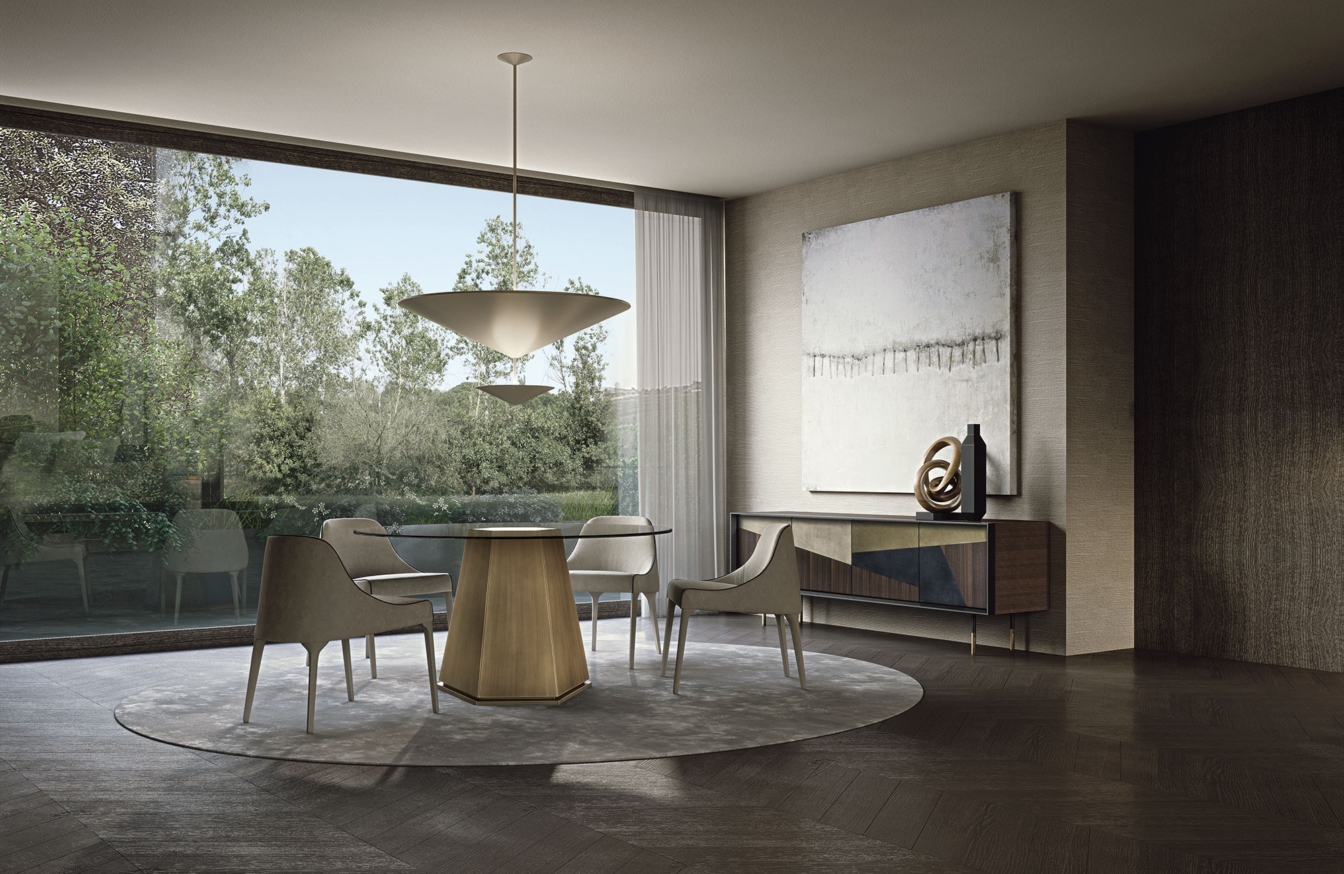 With landscape elements and specially sculpted shapes, combined with precious materials that are delicately and meticulously processed, Kent table is the bold and personality feature in the painting, making living space become a mixture of many distinct elements and colors. 
Talking about this unique piece of furniture, Frigerio has the description: "The monolithic central base in wood is covered in metal painted brass colour, while the top is available in fumé glass for a scenography and dramatic result."
The Lounge chair named Huli from Frigerio is a product created based on Nordic design inspiration. With two solid wood materials: Canaletto walnut or ashwood in the new Frigerio finishes, Huli possesses a solid appearance but does not lose the softness and dignity hidden in every detail. The special twine connecting the seat and backrest makes Huli stand out, skillfully interwoven between strong traditional and contemporary flavors. A special bright spot erases the boredom and "normal" of all living spaces, with the characteristic ash gray tones of winter days.
Exquisite textures, perfect proportions, elegant and meaningful color are the combination that creates a wonderful and elegant interior product in any living space. That's all we can easily look for in Davis Slim. A spacious sofa with an asymmetrical intersection of corners and centres, a linear or articulating layout, with 5 different leg types and 3 different cushions, Horizon meets both aesthetic and functional requirements. More specifically, this piece of furniture is also a symbol of unique value and personalization that is clearly embedded.