Milan Design Week 2021: After-event reflection
Published September 21 2021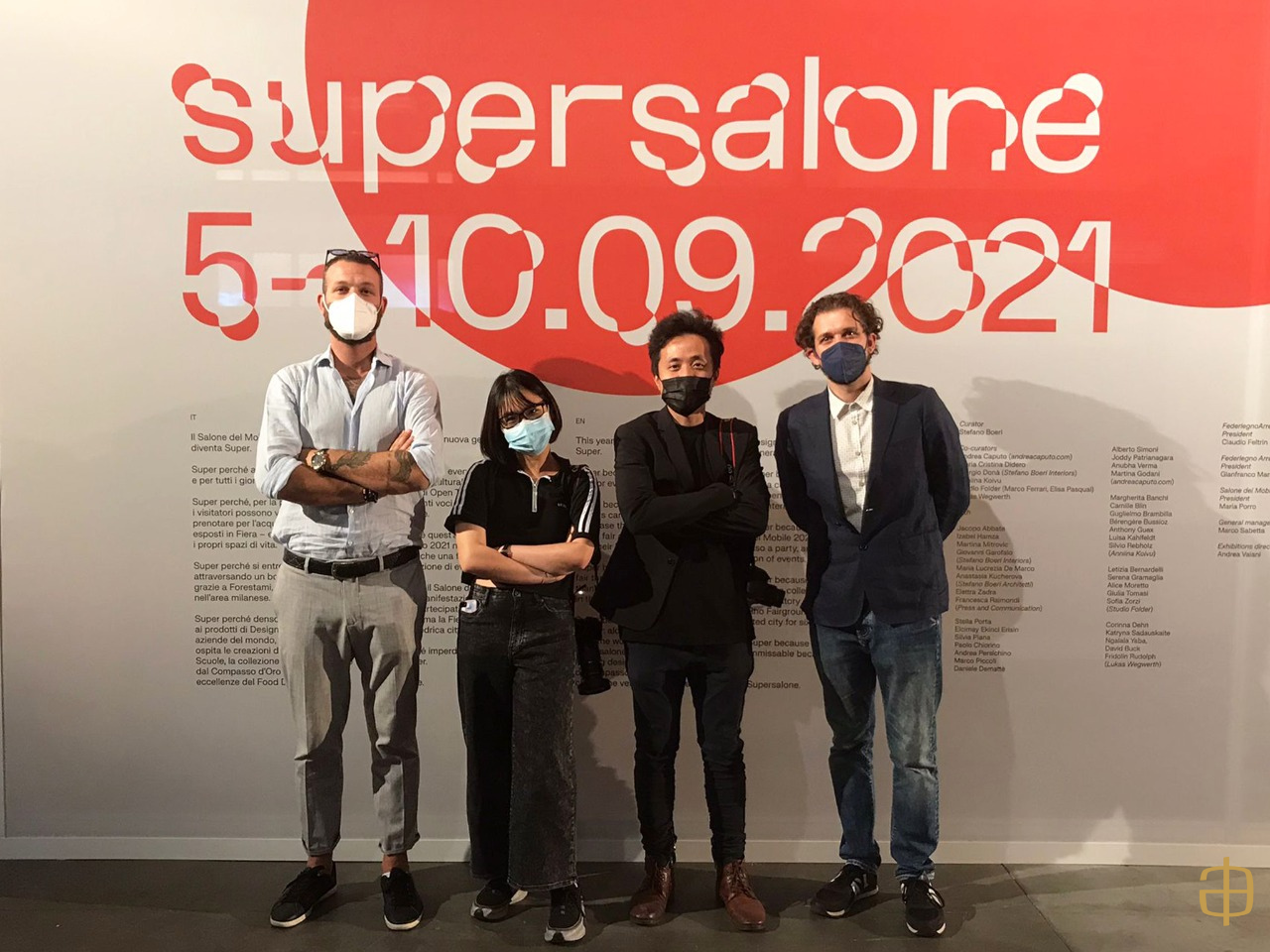 Milan Design Week has ended for a week now, yet, it still feels surreal to all of us. It has been brilliant and joyful to attend Salone del Mobile, visit our brands' Supersalone booths and showrooms, and talk to them in person after nearly two years.
We would like to dedicate the end of this wonderful chapter to our onsite team who worked extremely hard and endure great pressure to deliver the latest updates back to us and our audience in Asia. Here is what each of them feels about being at the event for seven days straight.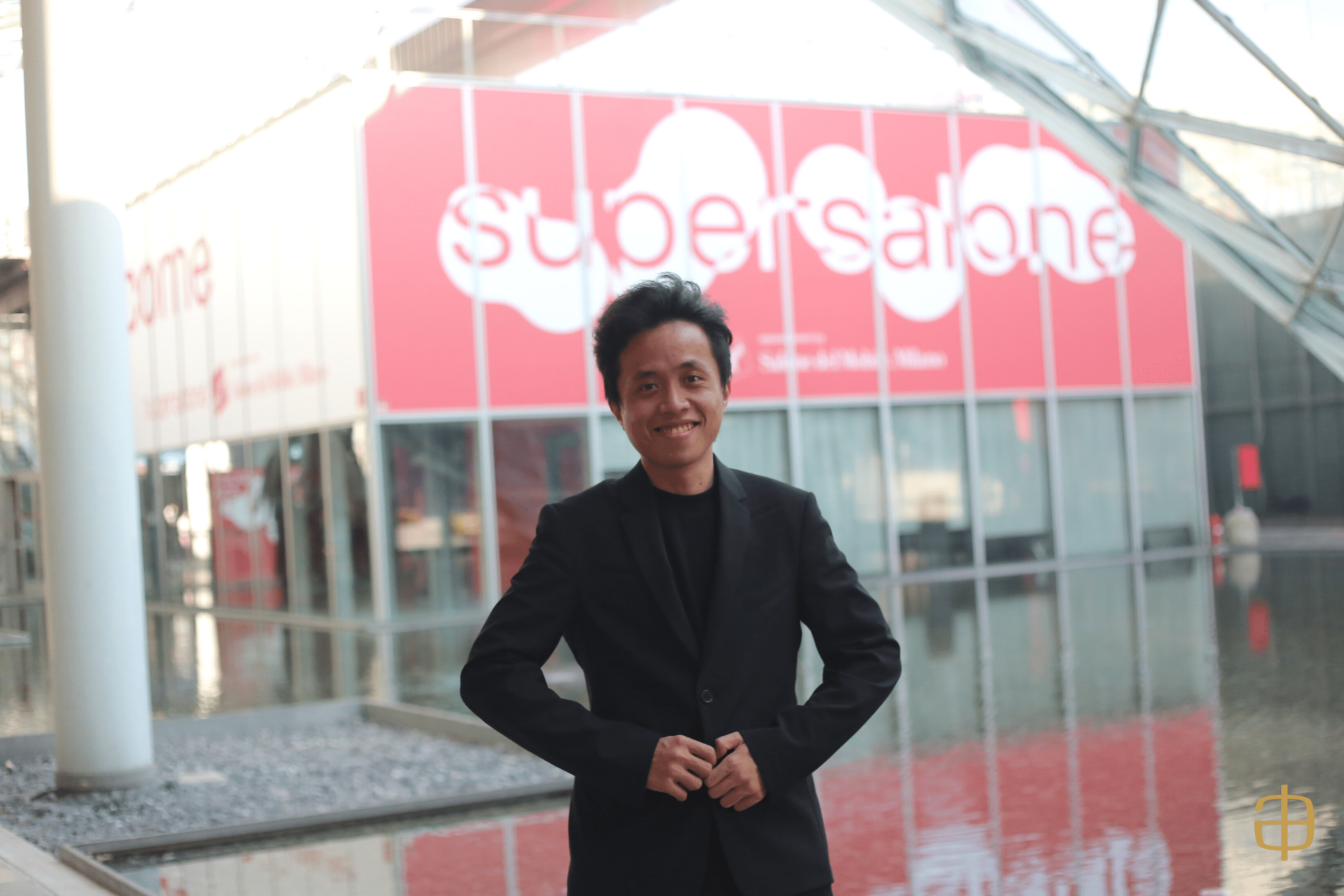 Talking about what the most difficult and most exciting thing during Milan Design Week was, Nhut Trieu, our UI/UX Designer and Digital Marketing Manager, shared that he would have preferred learning more about the brand's strategy and analysis to discovering only their products and new collections, so getting used to it was a challenge. Yet, seeing how the brands interacted with visitors and what they prepared to show at both their showrooms and Supersalone were particularly interesting. He was impressed that a brand's popularity did not dictate and interfere with how the staff treated everyone. They were all supportive, friendly, and welcoming. From the perspective of a UI/UX designer, Nhut was amazed by how every brand incorporated other accessories, e.g. lighting and scent, into the whole setting with the furniture at the center stage, to maximize the customer experience and show how their products are placed and used in real life.
Connie, our Marketing Assistant, didn't expect that the event was going to be packed full. She struggled a bit with following the schedule, especially in the beginning. However, being able to go to many places and talking to experts in an industry she is not too familiar with excites her.
Matteo considered parking the toughest part. However, he was happy to see the positive vibe that the visitors gave off and how well-received Supersalone in particular and Milan Design Week in general were. Matteo believed that this event would be the start of going back to normal.
Since Edoardo had not been to Milan for nearly 2 years, he was happy to travel again. Even though Salone del Mobile 2021 was not like the normal edition, people were satisfied to attend a physical event after a while. He thought that the remarkable decrease in space this year turned Salone del Mobile into an art gallery that was crowded and packed with attendees, which might be to some brands' advantage. The hardest part for him was moving around Milan center since going from one place to another could take a 20-40 minute walk, which everyone else agreed.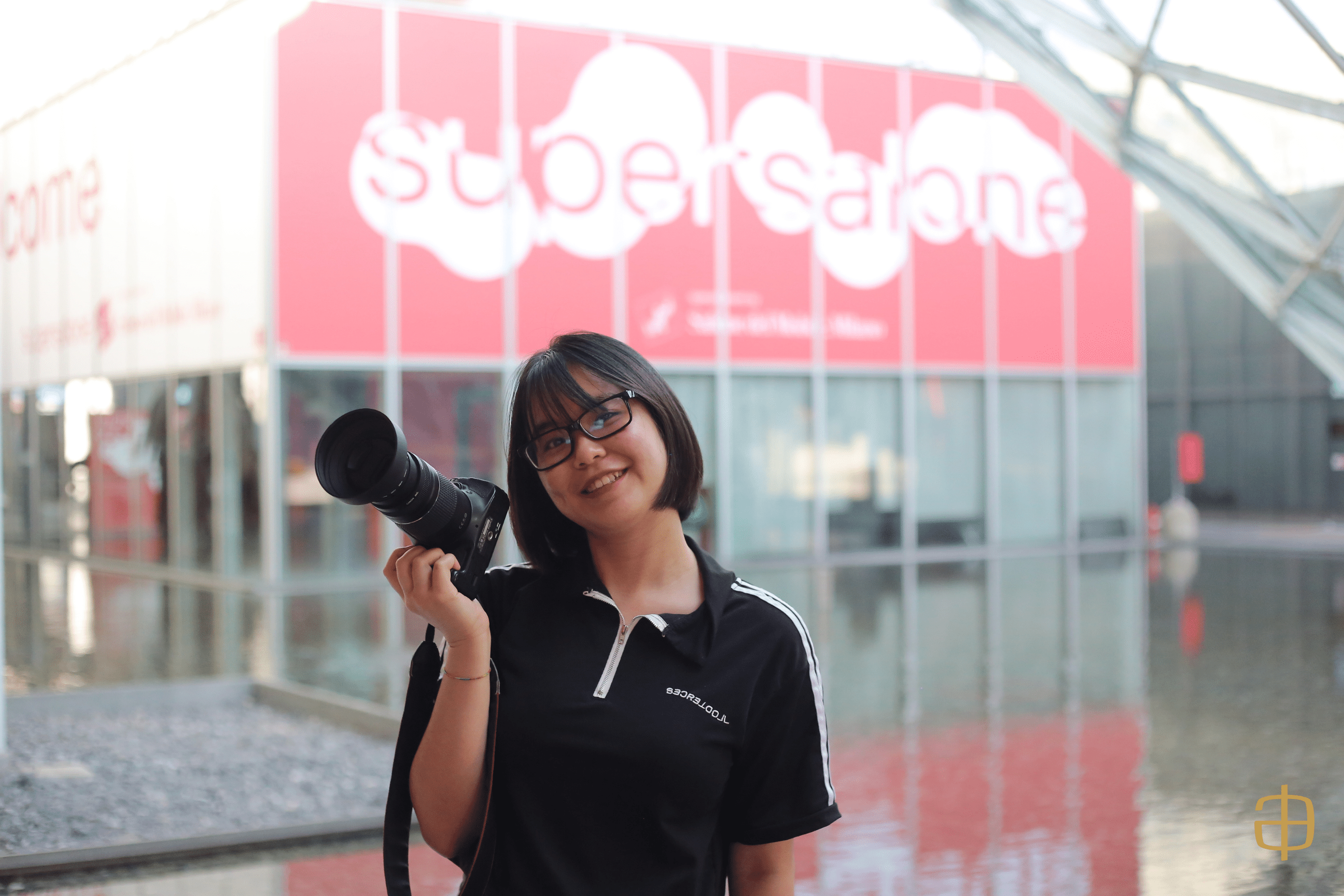 While Matteo and Edoardo had attended many Salone del Mobile before, it was the first time for Nhut and Connie. As the leader of Italian Atelier's digital marketing team, Nhut thought it was a great opportunity for him to experience the products and appreciate the brand up close, which has partially completed his perspective on the companies Italian Atelier are representing in the Asia Pacific region. With the obtained knowledge, he expects to lead the team better in the future.
Connie considered Supersalone a special occasion that was quite different from the fairs she had been to. It was quite well organized, according to her, and she thought the brands were truly creative to make use of the limited space they had been given.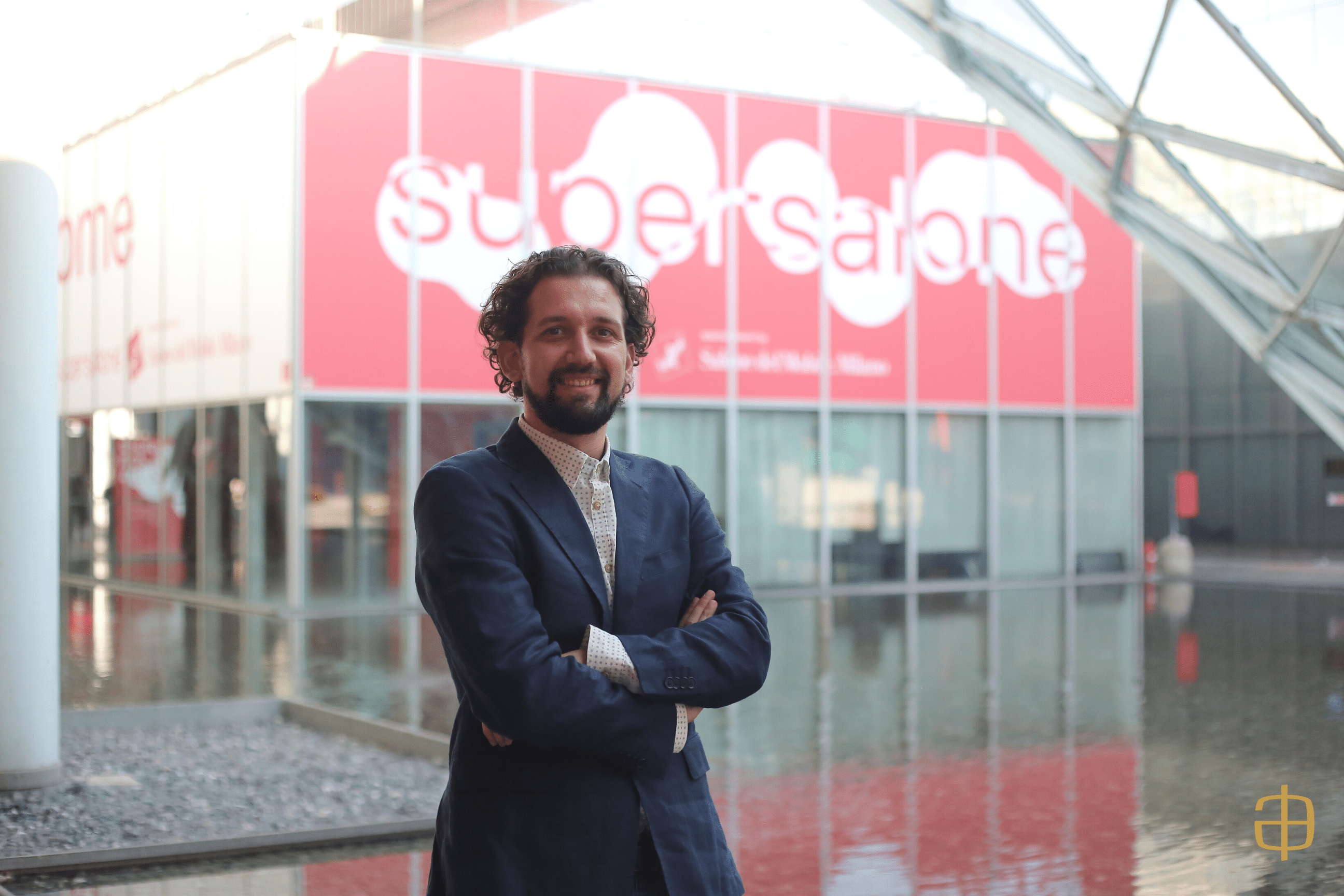 Throughout seven days attending Milan Design Week, four members had the chance to talk to 18 brands. It's not a surprise to know that each of them had a different preference when it comes to which brand left the best impression on them.
While every brand was welcoming, understanding, and empathetic, Edoardo enjoyed the conversation with Mrs. Cristina Masetti from Rossana and the employees at Armani/Fiori and Armani/Casa.
For Nhut, the most friendly and supportive brand was Karpeta. According to him, they had a chance to know and experience how the brand proceeded an order and see different types of color palettes as well as samples that helped form an idea about how the final result looks like. Besides, the Sales Manager was eager to introduce and explain to them a variety of products that they had been working on or had released recently, along with Karpeta's future collections.
Matteo was particularly impressed with Frigerio as they were helpful, hospitable, and kind when the team stopped by to have a chat and took photos for future reference.
Paola Lenti was Connie's favorite. She thought the conversation with Mr. Gian Rizzi, the Export Sales Manager of the brand was insightful and informative, as he talked a lot about the brand history, Mrs. Paola Lenti, and how she led the company to its position today.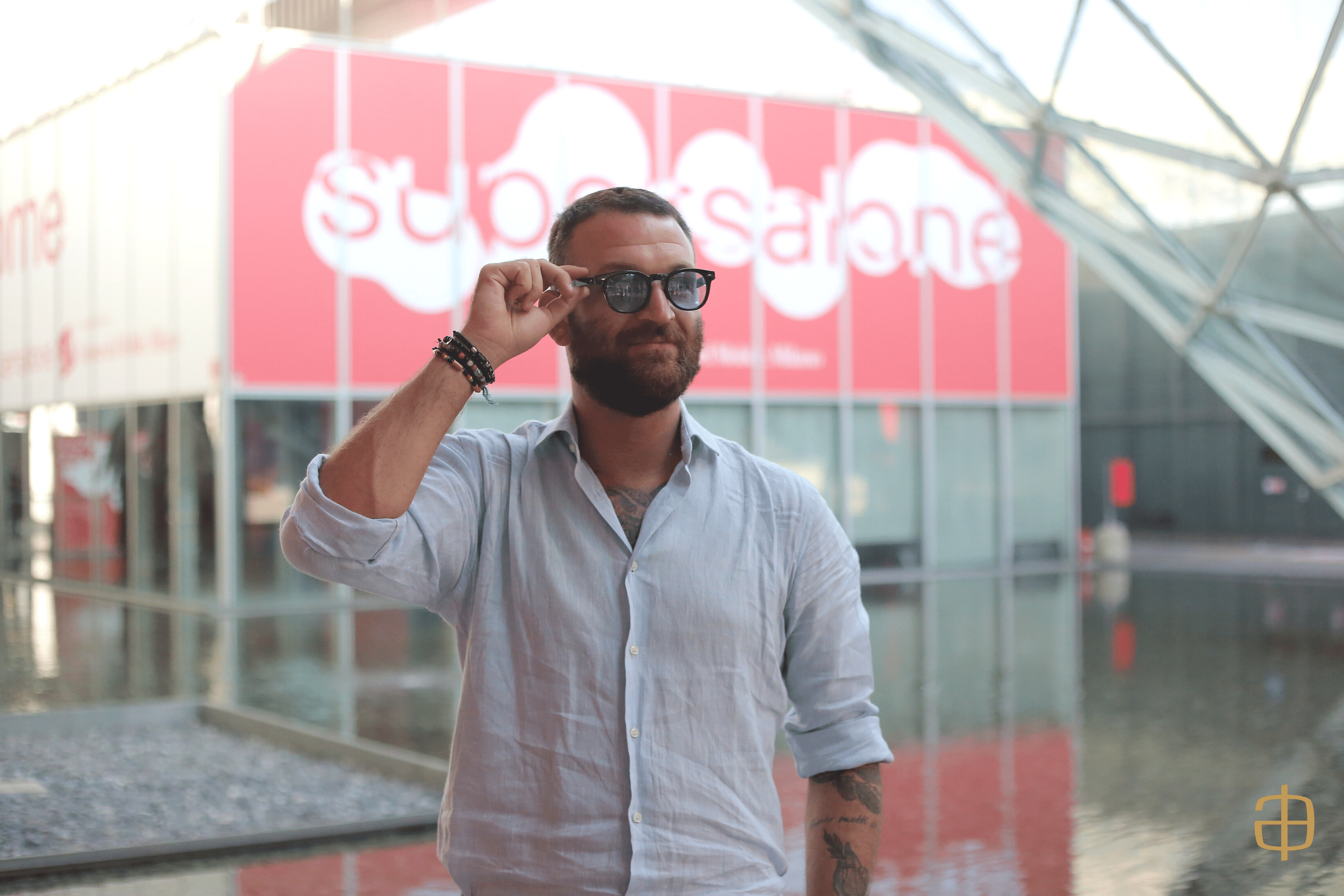 When asked about what the whole team could work on for the future fairs, Matteo thought that the content for the live stream could have been prepared more interestingly. Connie believed we could have planned better and scheduled in more detail, with room and space for emergencies. Edoardo had a similar idea as Connie's, supposing that the schedule could have been planned with breaks in between since a few visits took longer than the others. Nhut thought the same about a more well-thought-out plan, adding on that specifically for a live stream, it should have been prepared in advance and announced on social media for the audience to be well-informed.
Italian Atelier's participation in Milan Design Week, while is a work in progress and there is certainly room for improvement, has been a success thanks to the effort that these four members put in. Closing off this chapter, we would like to send our gratitude to them and hope that they will continue doing their best for the upcoming events and maintaining Italian Atelier's position as a reliable source of information for all the luxury furniture enthusiasts in the Asia-Pacific region.
© 2021 Italian Atelier. All rights reserved
Article written by Chau Trieu
Interviews conducted by Chau Trieu
Pictures taken by Nhut Trieu & Connie Nguyen
Relive the team's first day at Milan Design Week