Milan Design Week 2021: The end of a new start
Published September 21 2021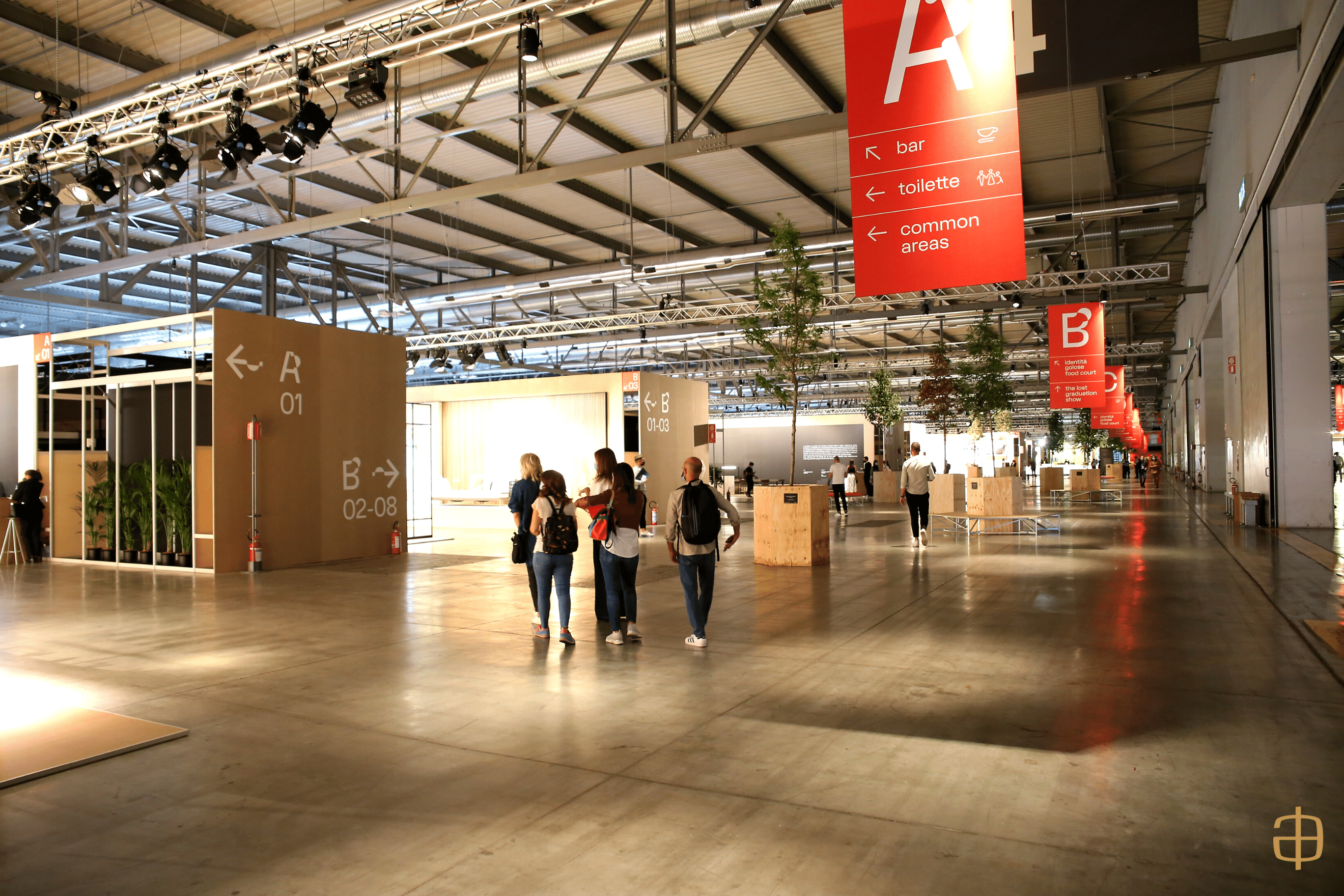 The last days of Milan Design Week were spent visiting the showrooms of Classicon, Olev, and Rossana, as well as returning to Supersalone to capture the materials we could not obtain in the beginning and enjoying the few last moments of a surreal week. 
Classicon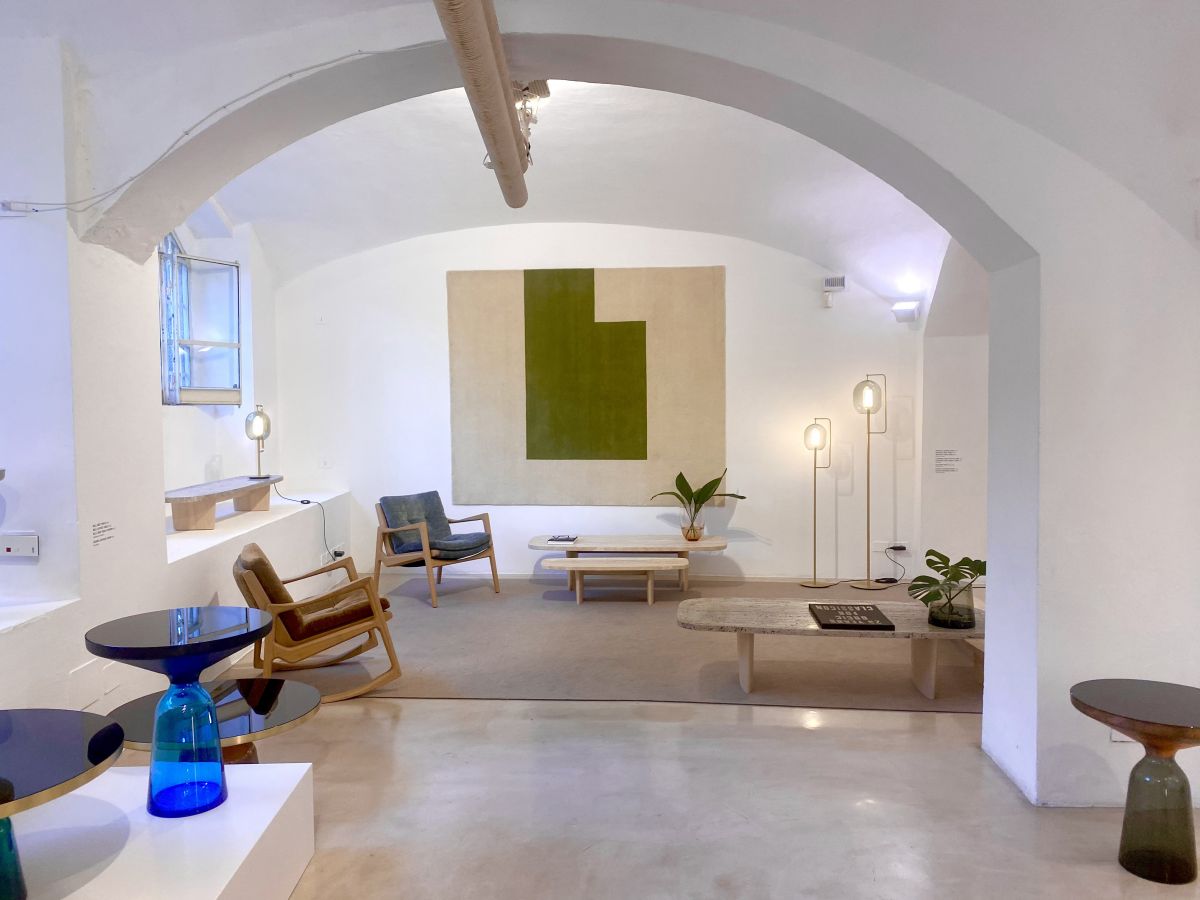 Joining Fuorisalone this year, ClassiCon presented the recent additions to its collection in a spacious temporary showroom in the heart of the Brera district. One of the news for 2021 is the Sol Side Table, designed by the newcomer duo OrtegaGuijarro. "It is a very fascinating design, depending on the observer's perspective and lighting it gives you the impression of ever-changing silhouettes.", explains Larissa Sarjeant, ClassiCon's CEO.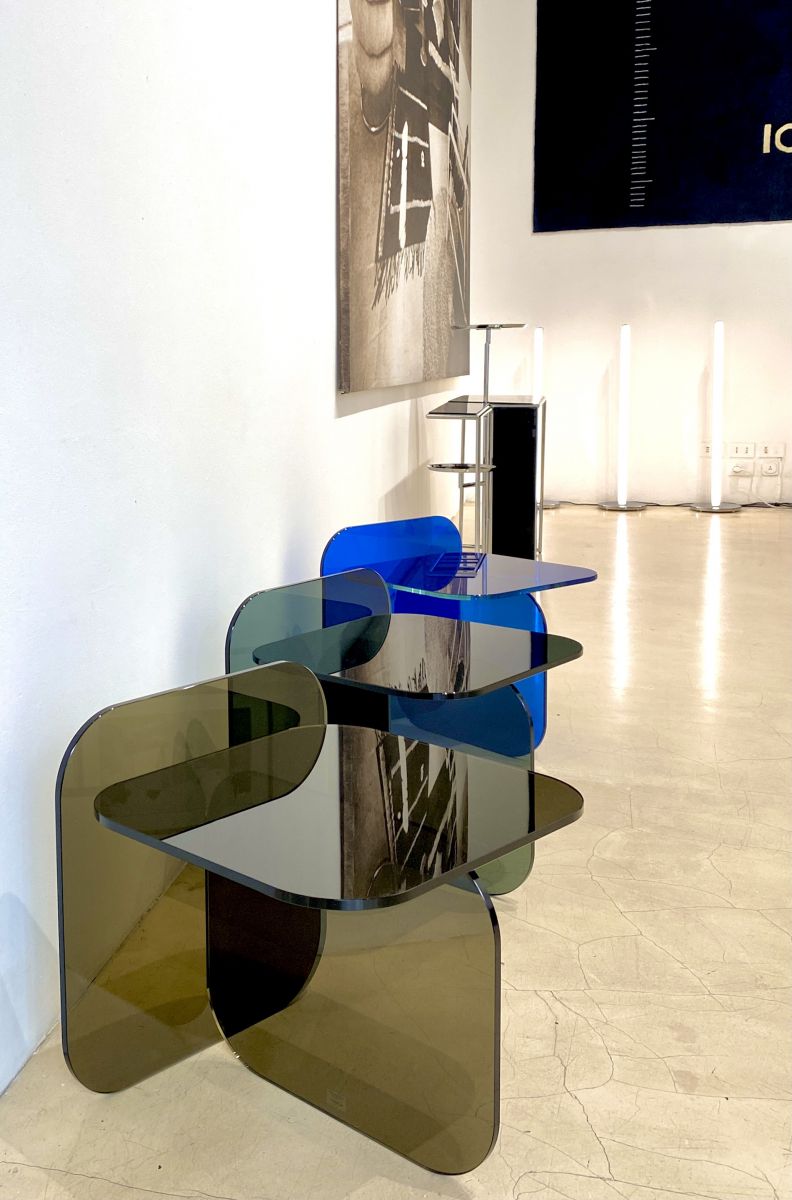 Matéria series, designed by Christian Haas, with its organic shape, made of Travertine stone and Maplewood, seems to have come out at just the right moment when many people are looking for something natural, sustainable, calm, and beautiful.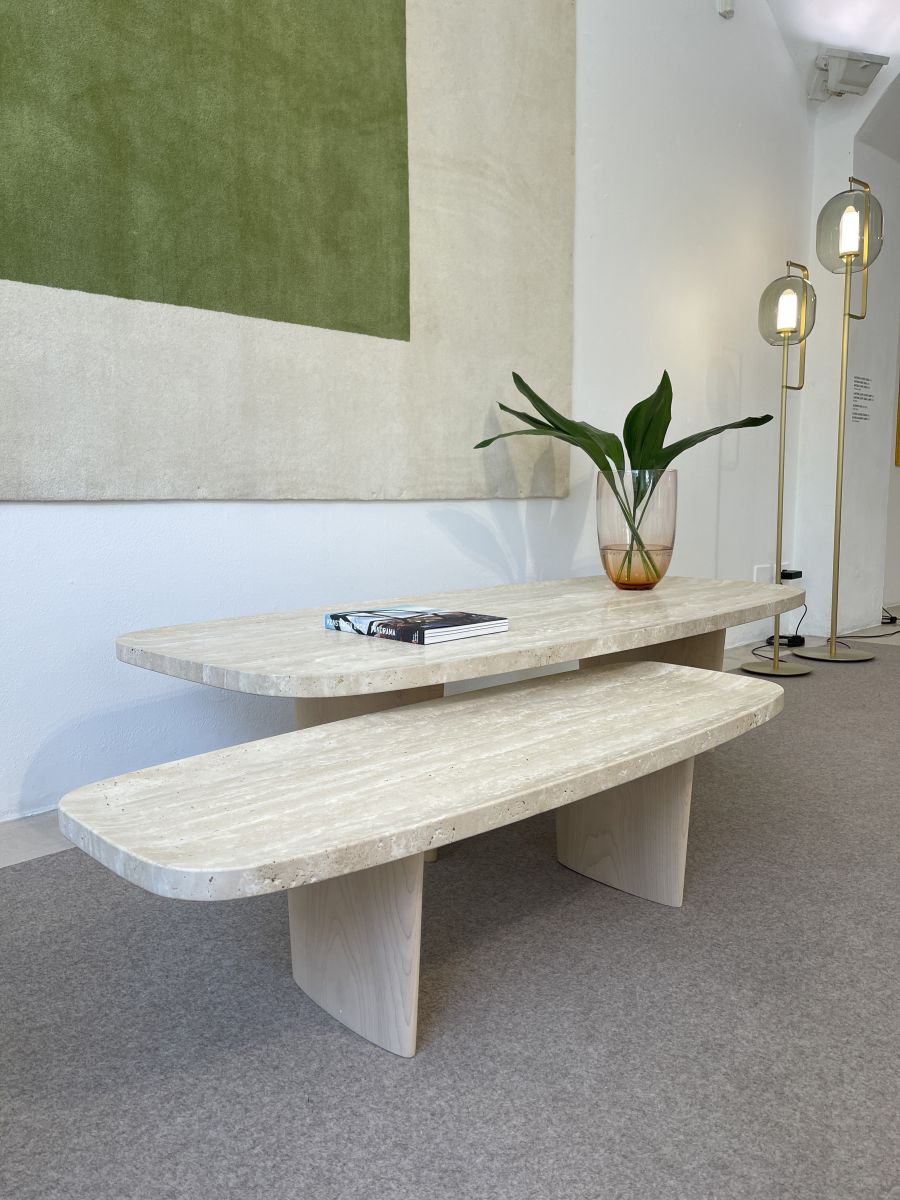 ClassiCon's brilliant and innovative products displayed at Fuorisalone have inspired us immensely. Admiring their exhibition makes us all excited to see what the brand has to offer in the future. 
Rossana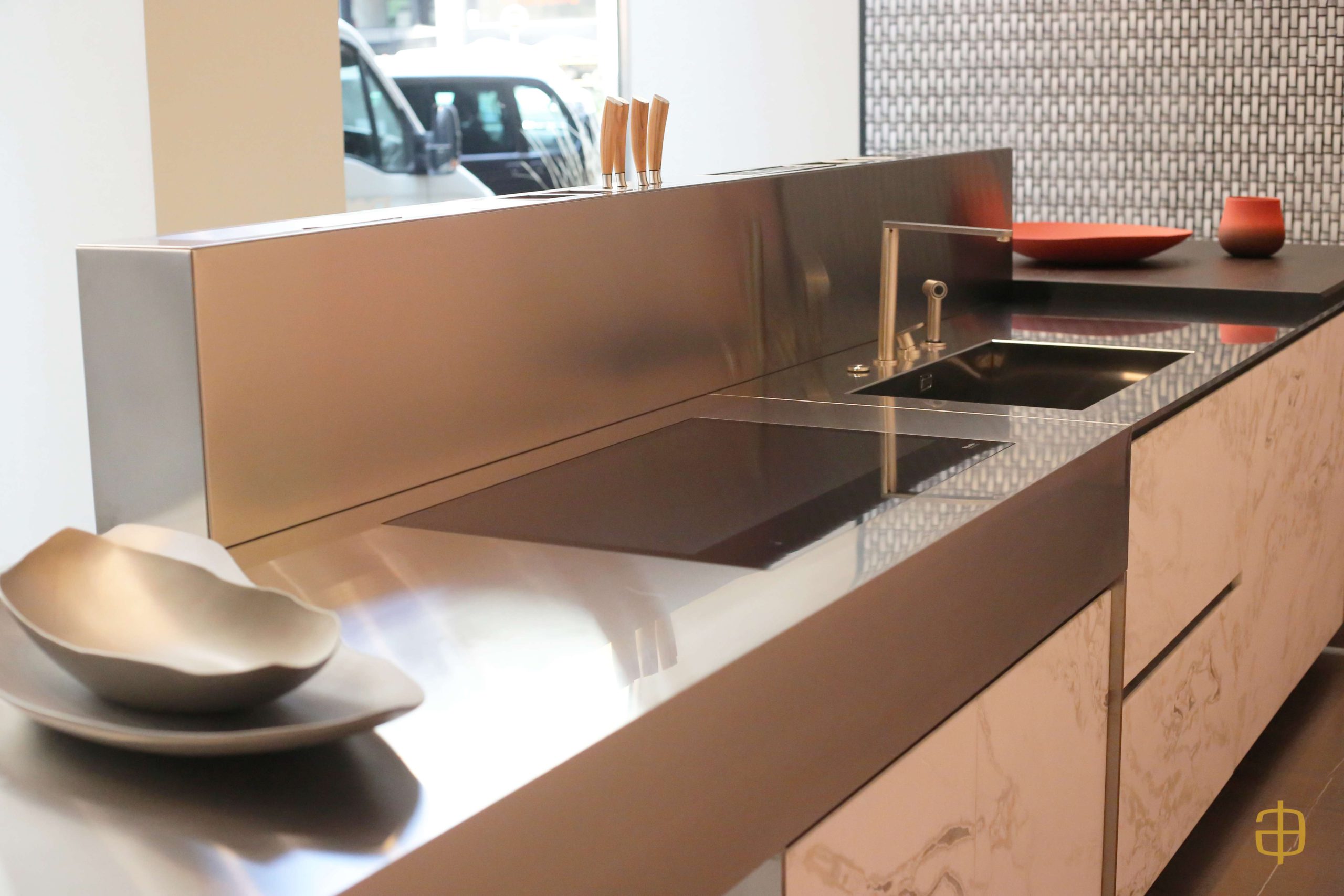 Rossana's flagship store in Milan looks like everyone's dream kitchen!
Going inside the showroom, the visitors are greeted with Rossana's latest product, the ISØLA kitchen island designed by Carlo Colombo. It's an innovative project design and technical-wise. The name ISØLA, which means Island, recalls a concept Rossana has always followed since the 1960s, the very beginning of the brand. More than a kitchen island, it is a complex system combining volume and geometry.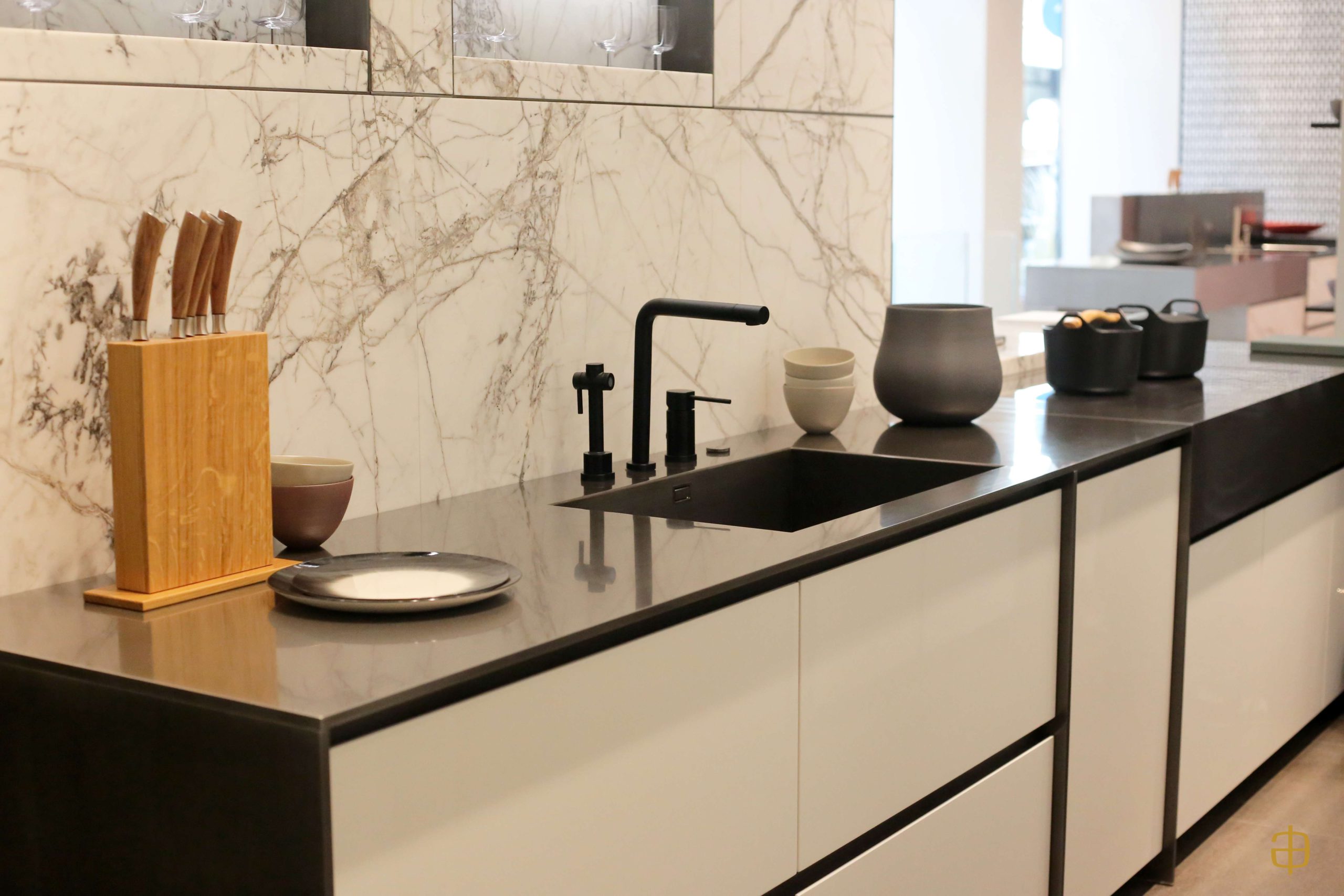 According to Rossana's Export Sales Manager, Mrs. Cristina Masetti, the brand is also developing new and exclusive finishes for stainless steel. Unlike the cold feeling that the ordinary stainless steel gives off, Rossana's material has a touch of warmth that shall attract lots of attention upon its release.
Talking about the brand's situation during COVID, as with many other brands, the company still received orders and projects and they were able to continue with their job. However, it was revealed that Rossana experienced a few delays, specifically in the flagship store openings in a few cities in the world where government-ordered lockdowns were in place.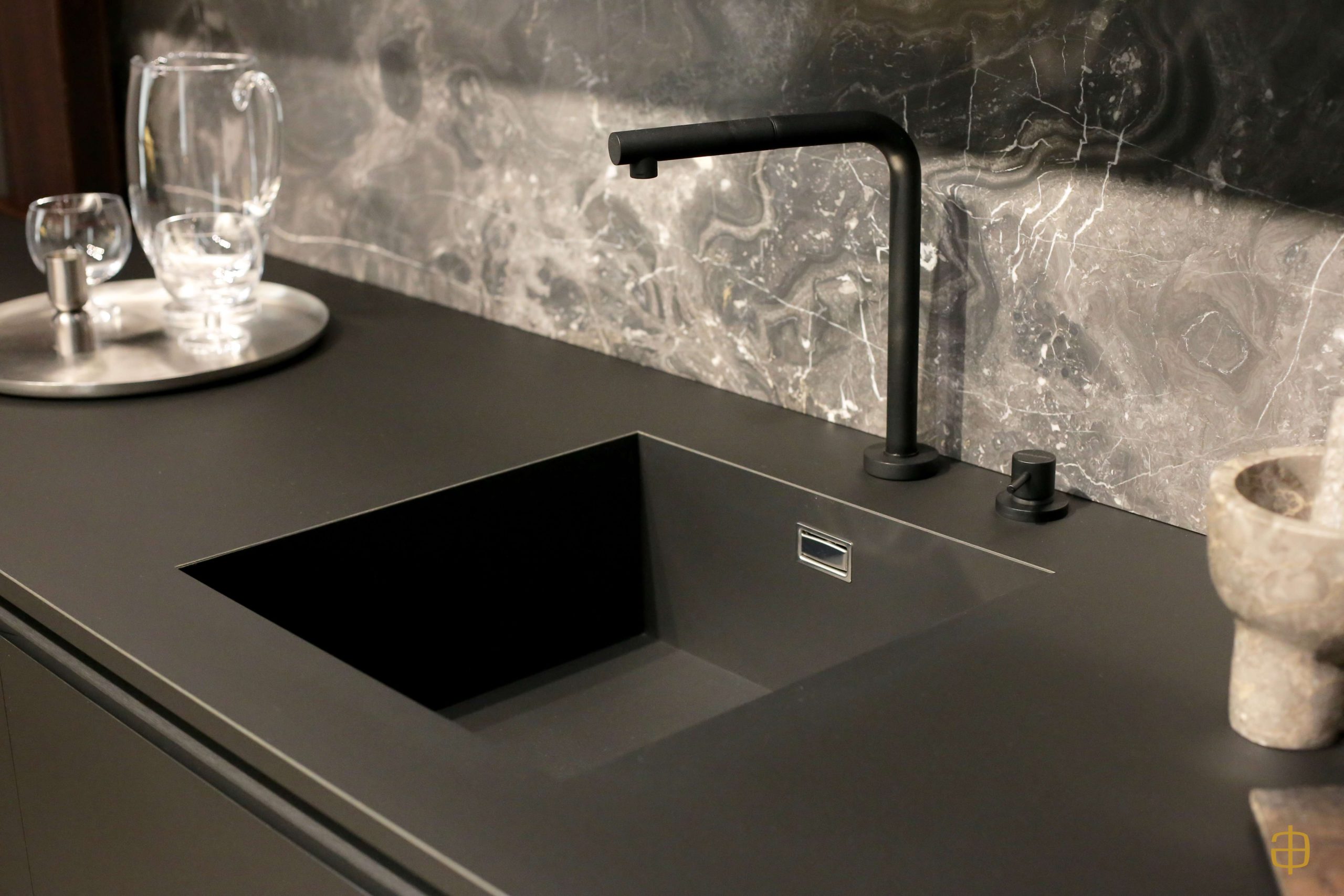 Nevertheless, as the situation is slowly improving and the investment in manpower is large, Rossana is finally running its UK branch with a new team and renovating its London concept store in the heart of Mayfair. The company expects to open new flagship stores all around the world in the next months, as the restrictions are lifted.
Olev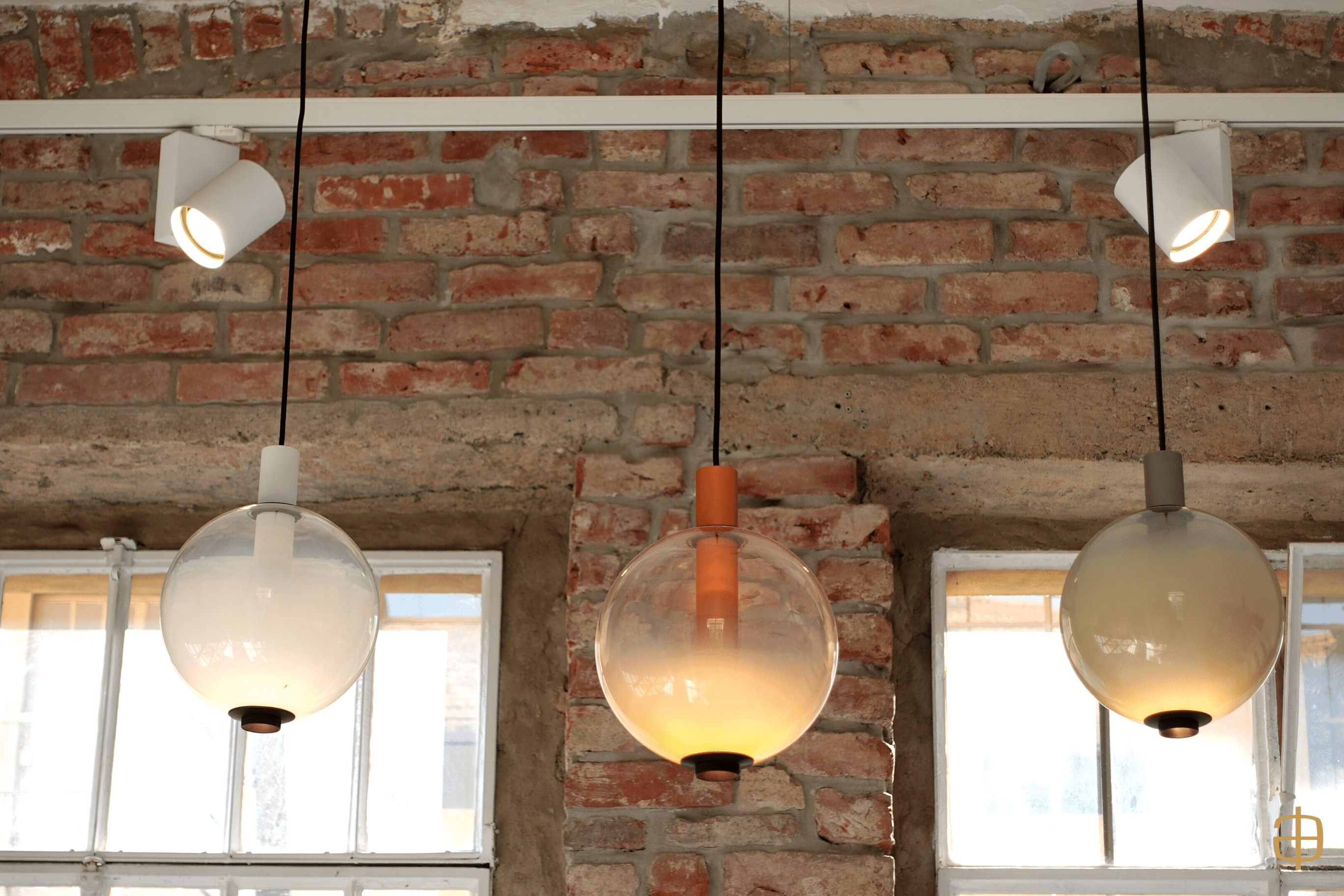 The showroom of Olev led us to a world of luminous and brilliant light. Talking to Mr. Andrea Lanaro, Olev's CEO, we got to know that the new product that Olev was exhibiting for Fuorisalone was the UFO series, a series of ceiling-mounted micro discs that function as a magnetic track. These products were created with particular finishes and specific visual cleanliness in mind, which we can say have lived up to the expectations that customers have for the brand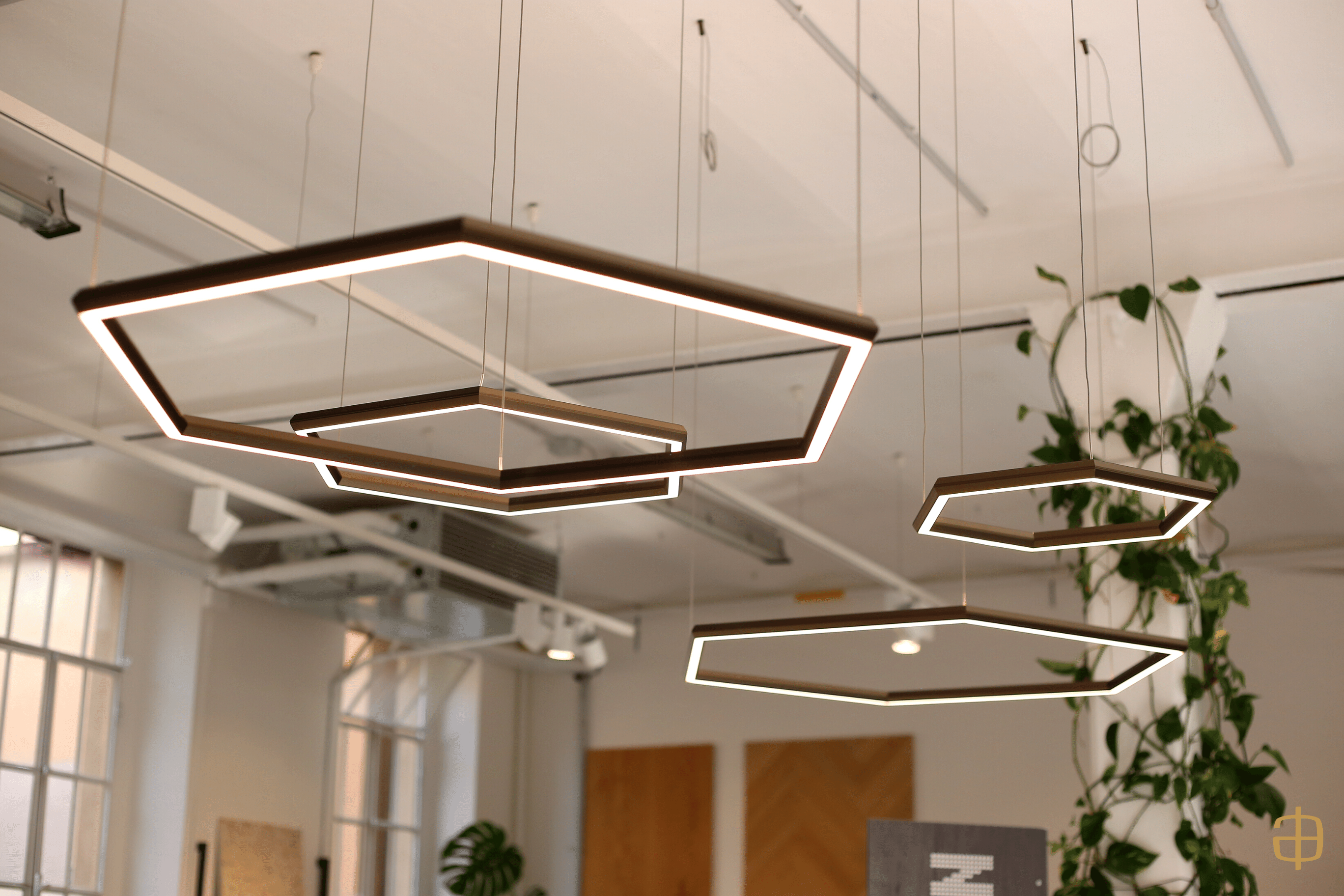 Concerning the global pandemic, Mr. Lanaro had something interesting to share: 
"COVID-19 caught us all off guard and stopped us for a month and a half, giving us the opportunity to reflect. From a business point of view, after a loss in turnover due to the stop, it has allowed us to be able to slow down the frenetic pace of pre-COVID and to think about the future. Due to this situation, we have thought about bringing to the table products like a sanitizing lamp, whose function is air-purifying. We are also aiming to create something for the common good. In addition to this product, other families of lamps were also born, with a view to eco-sustainability to meet the future trend that other companies are also adopting."
This should be great news to everyone who already loves Olev's innovative and futuristic designs.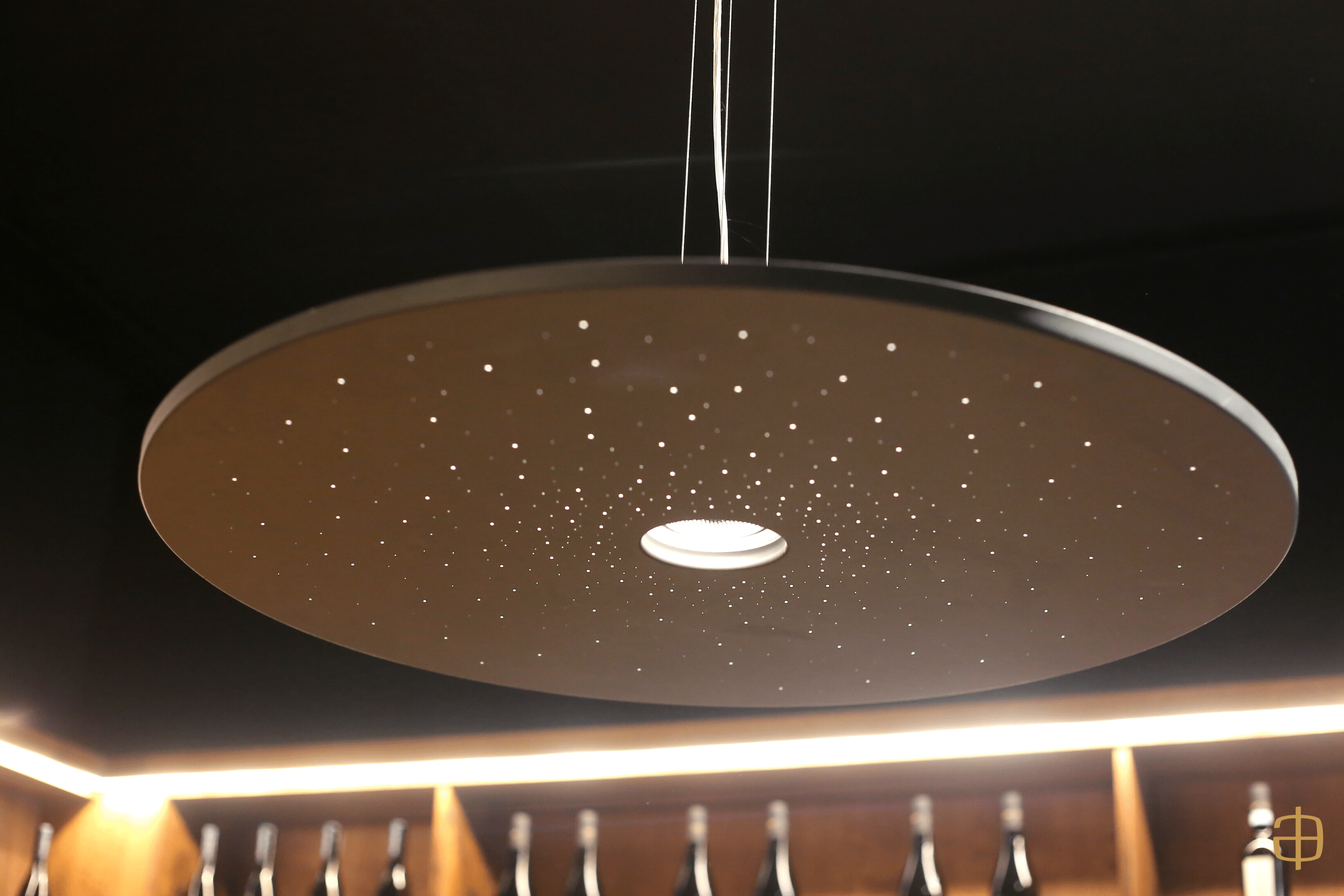 After Salone del Mobile, Olev is intending to in events that they believe to be of great importance to their market, such as the Euroluce in Milan, the Light + Building in Frankfurt, the Architect@Work in Stuttgart.
We certainly hope to hear more from Olev and are early waiting to see what they have in store. 
Seven days of Milan Design Week were fun, exciting, and reminiscent of the pre-pandemic time. As many brands' managers said, Supersalone in particular and Milan Design Week, in general, is the starting point of returning to normal. We are hopeful and looking forward to the regular Salone del Mobile in April 2022, where Italian Atelier will come back with more news and updates.
© 2021 Italian Atelier. All rights reserved
Article written by Chau Trieu
Interviews conducted by Nhut Trieu
Pictures taken by Nhut Trieu & Connie Nguyen
Read more about the interviews we had with our brands