Milan Design Week 2021: Value the beauty of design in Milan
Published September 13 2021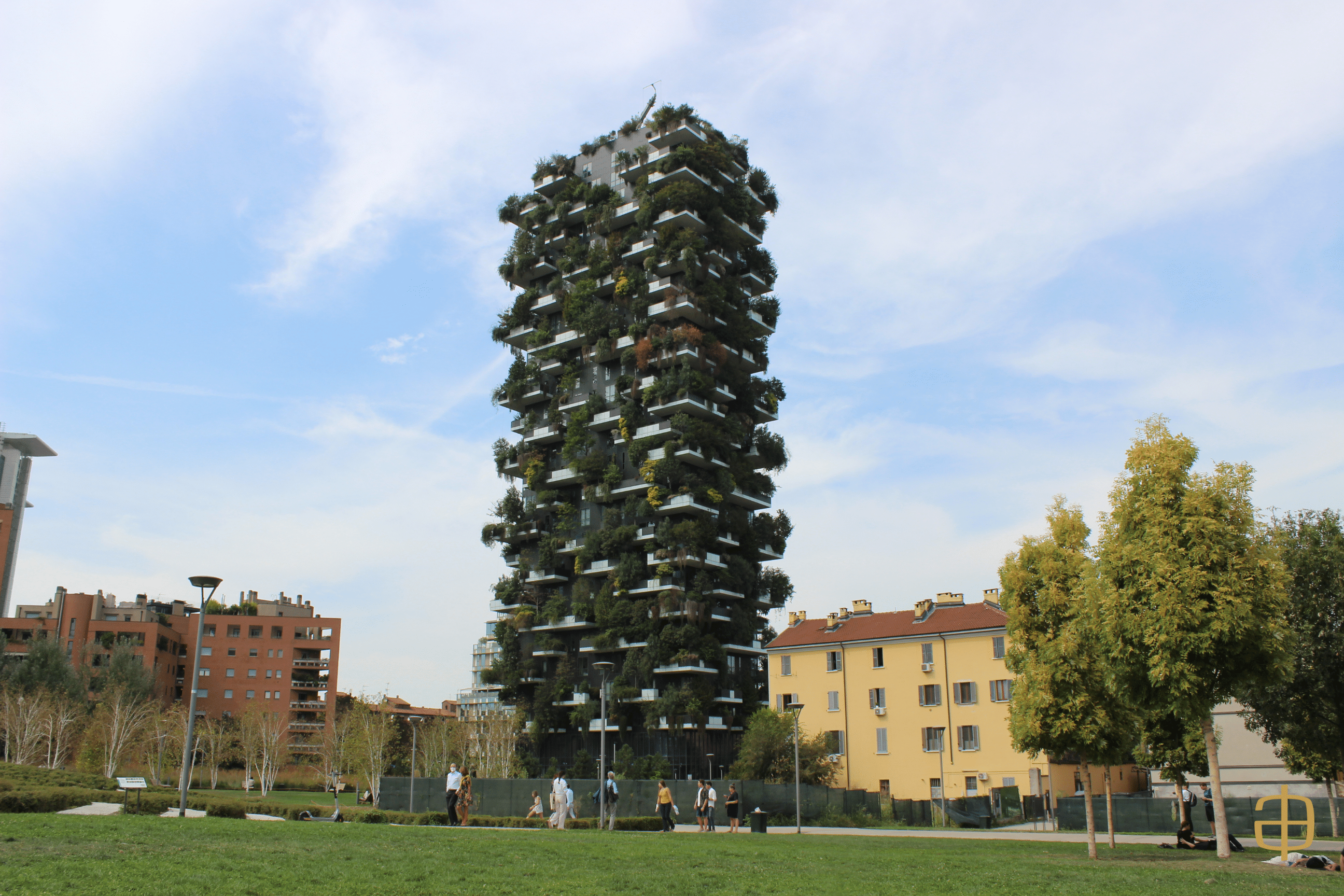 While we are in Milan, we cannot miss the opportunity to visit our brands' amazing showrooms that have been well-prepared to welcome visitors during Milan Design Week. September 7th and 8th were solely dedicated to roaming around the city center, stopping by the brands' showrooms, and having chats with the amazing minds behind the companies' success.
Frigerio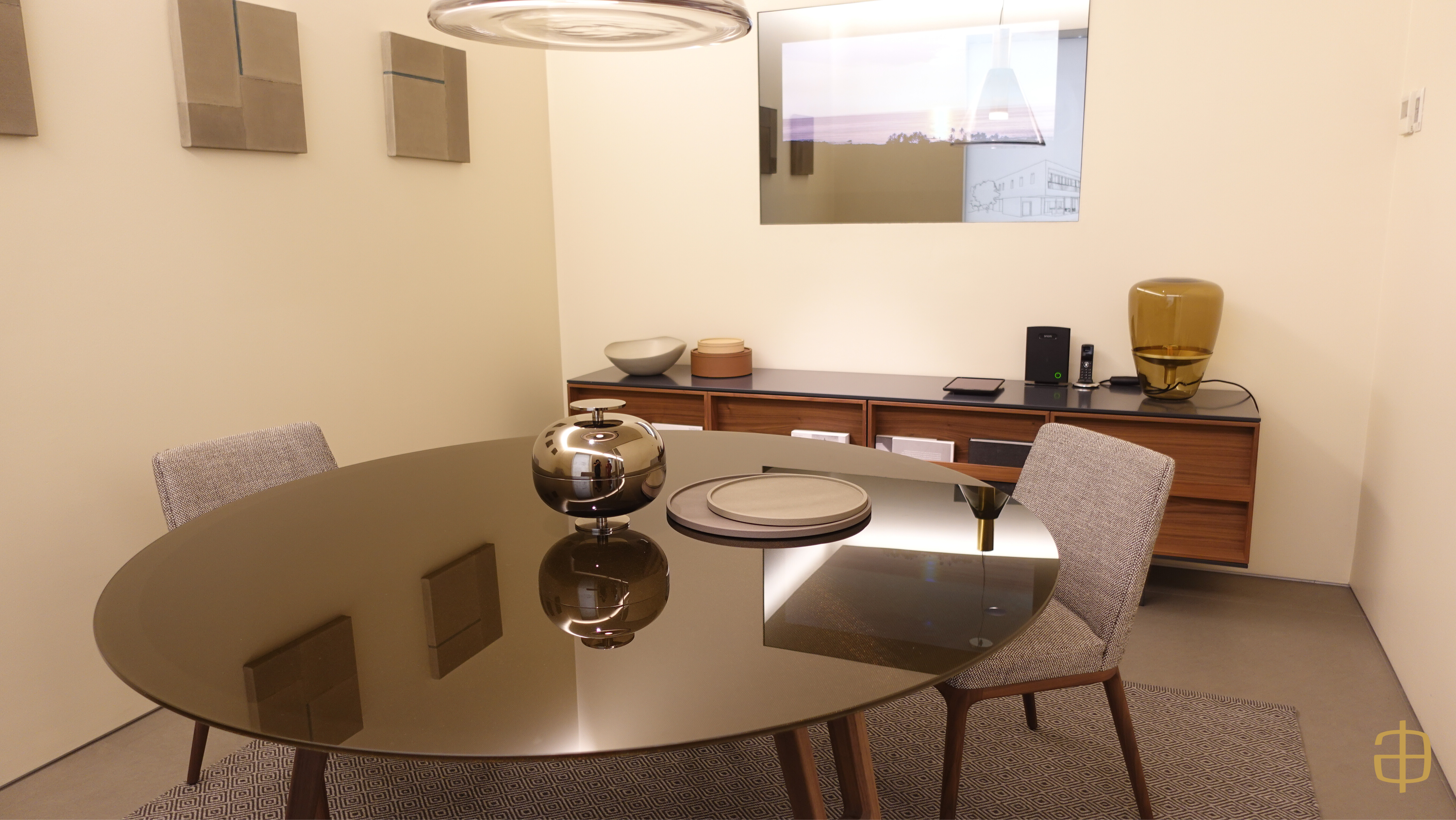 Our first stop was Frigerio's showroom. Here we met Mr. Gilberto Frigerio, the CEO of Frigerio who kindly walked us through their exhibition this year. At both Supersalone and their showroom, Frigerio is displaying their 2021 collection, which was designed by four designers.
Mr. Frigerio then continued sharing with us how COVID-19 has affected the business altogether.
Business-wise, while in a time of physical interaction restrictions it was relatively easier to stay connected with clients in the domestic and European markets, it was not the same for international customers. Coronavirus changed Frigerio's relationship with their customers and the situational shift made them have a different approach.
Moreover, since the price of the raw materials has been increased for all furniture brands alike, their price list had some moderations. However, Frigerio is confident that within next month, the situation will be better.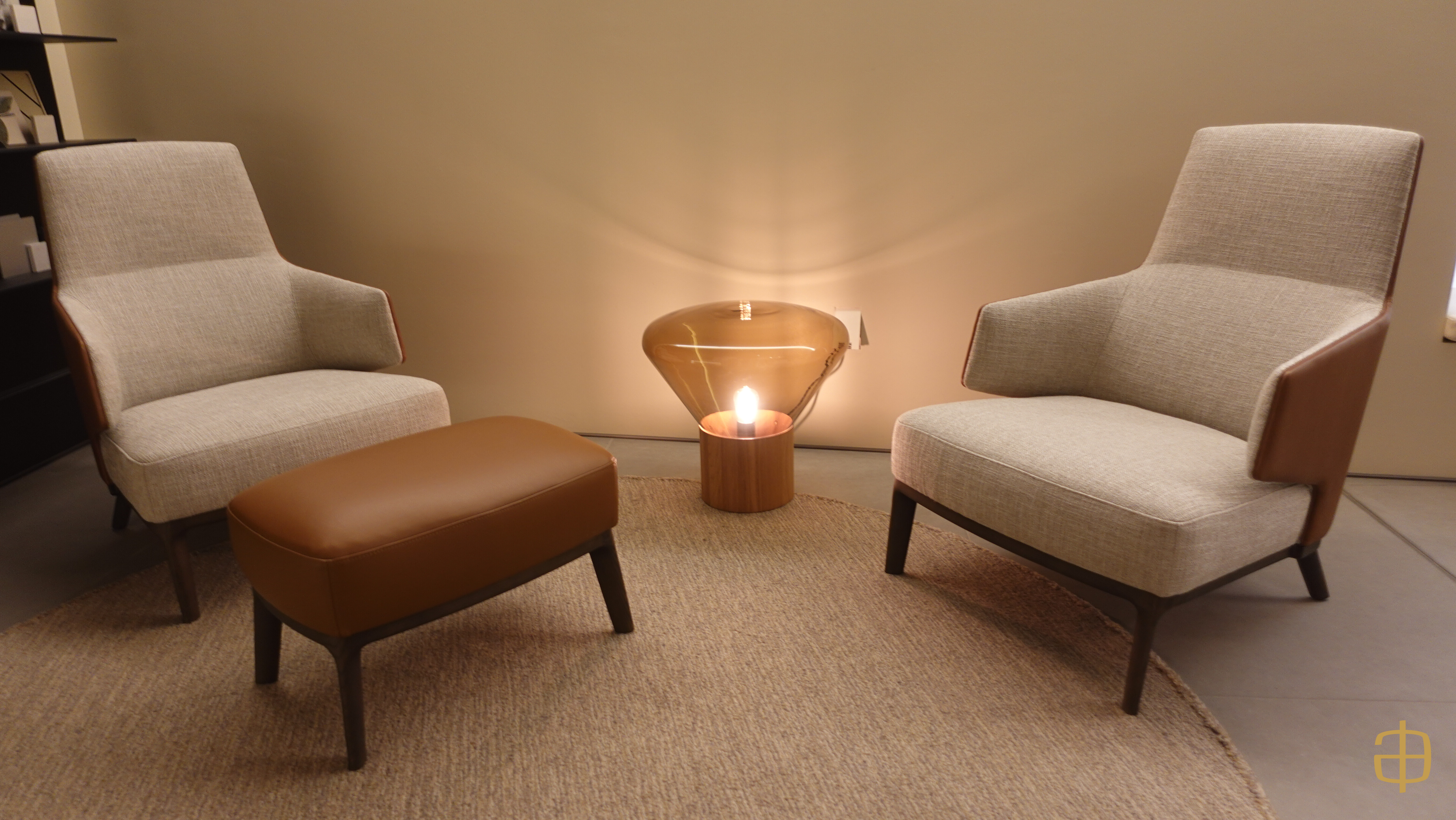 In terms of design alterations, Frigerio has changed the way they design their products and how to make presentations for their collection. Specifically, they have opted for lighter colors, as the brand believes in such a chaotic period, the customers would like to have a lighter and less dramatic item in their home.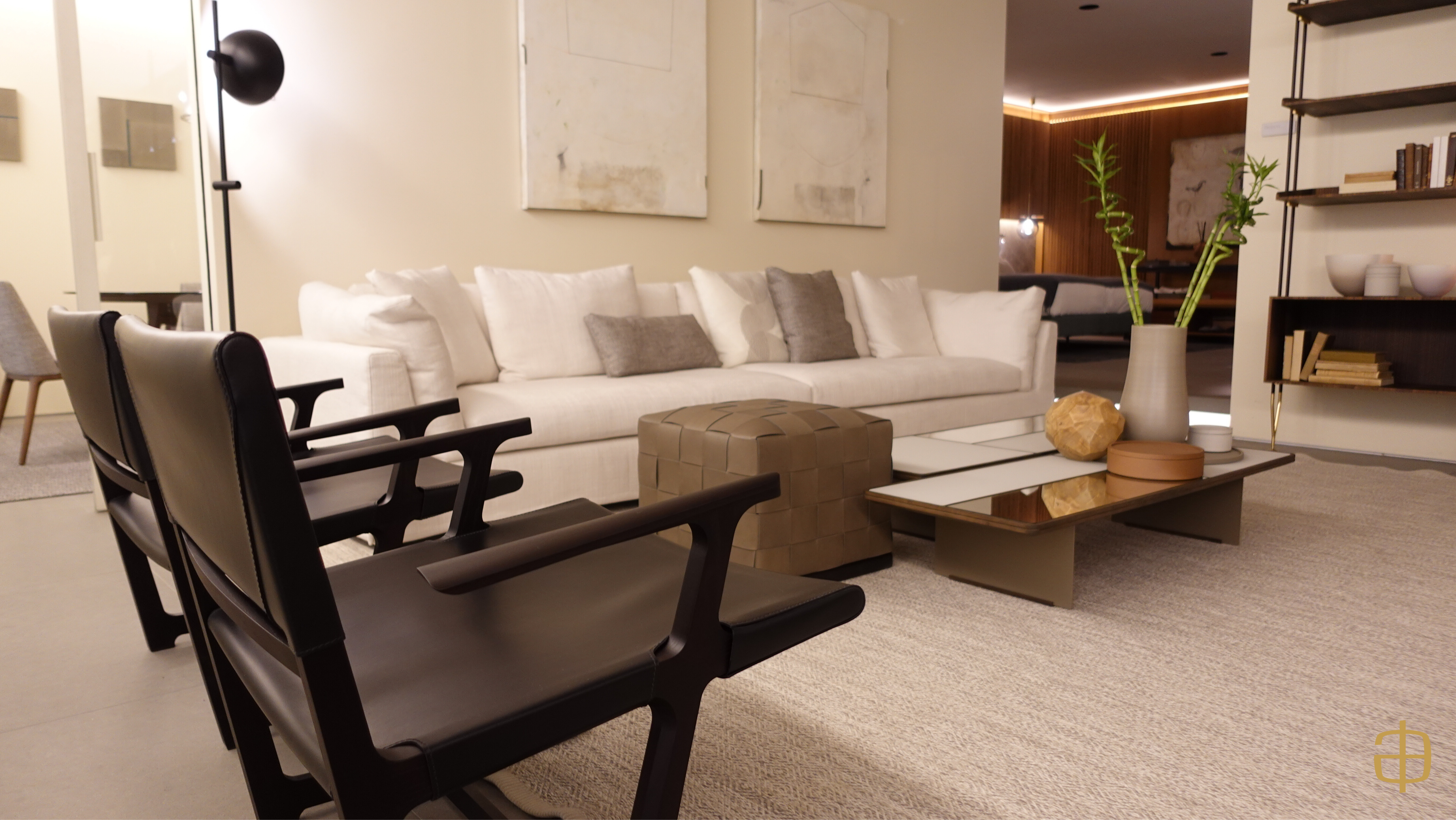 The future of Frigerio is looking busy as they are developing a new collection to get it ready to be on display in 2022. Hoping that things would have returned to normal for the next Salone del Mobile, we cannot wait to see what Frigerio has to show.
Sylcom/Gritti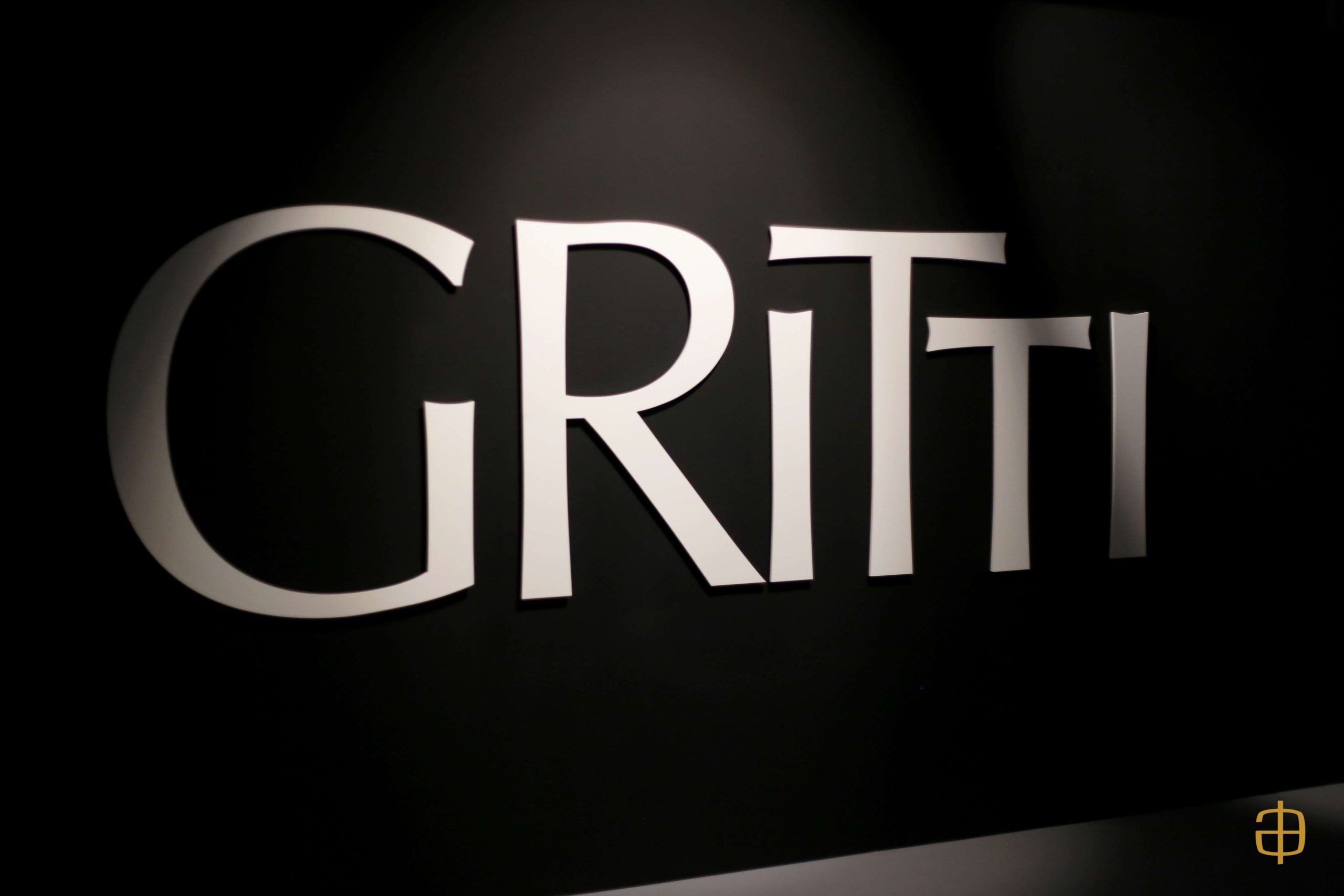 For the first time ever, we visited Sylcom/Gritti's showroom. Chatting with Mr. Massimiliano Busolin, Sylcom's Commercial Director, we obtained a better look into this lighting brand.
At Fuorisalone 2021, Gritti's exhibition concept is Lumina Naturae, a challenge to tradition. This is an event that showcases the wonder of nature through Marc Sadler's expressions of light through glass, an award-winning designer who is a pioneer in the experimentation of materials and the contamination between technologies.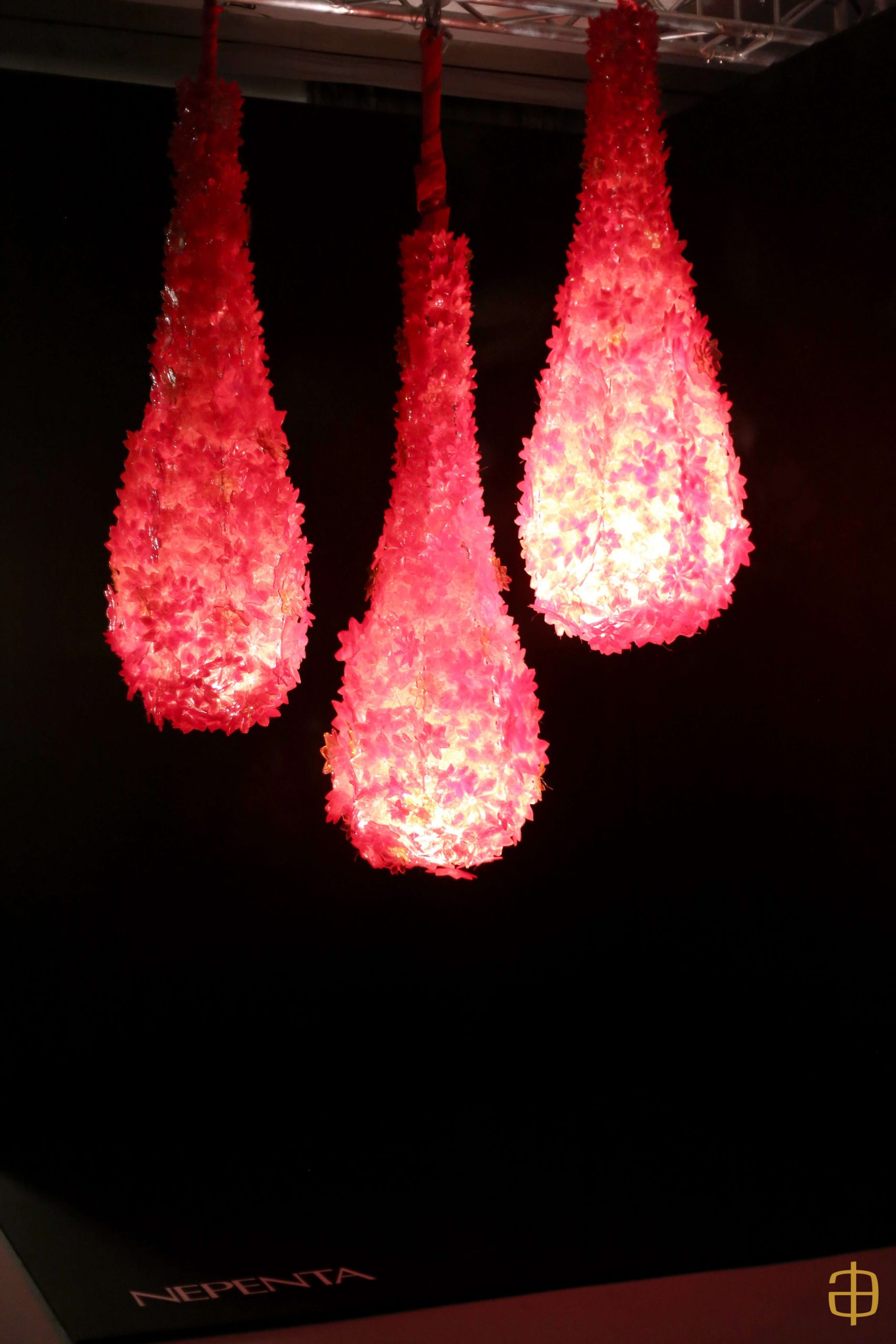 Through the words of Mr. Busolin, Gritti was a brand that Sylcom created during COVID-19, which will be a new and different start than Sylcom.
For this event, Marc Sandler, the mind behind the incredible designs of Gritti, chose to present what was inspired by the nature. In the future, the brand will go with new and creative design concepts. With the credibility that Sylcom has obtained, the company would like to elevate and sustain Gritti's presence with this design launch.
Shortly, Gritti by Sylcom will appear in many worldwide exhibitions and the company will invest in some showrooms all around the world to allow Gritti's products to be experienced by international lighting fanatics.
Karpeta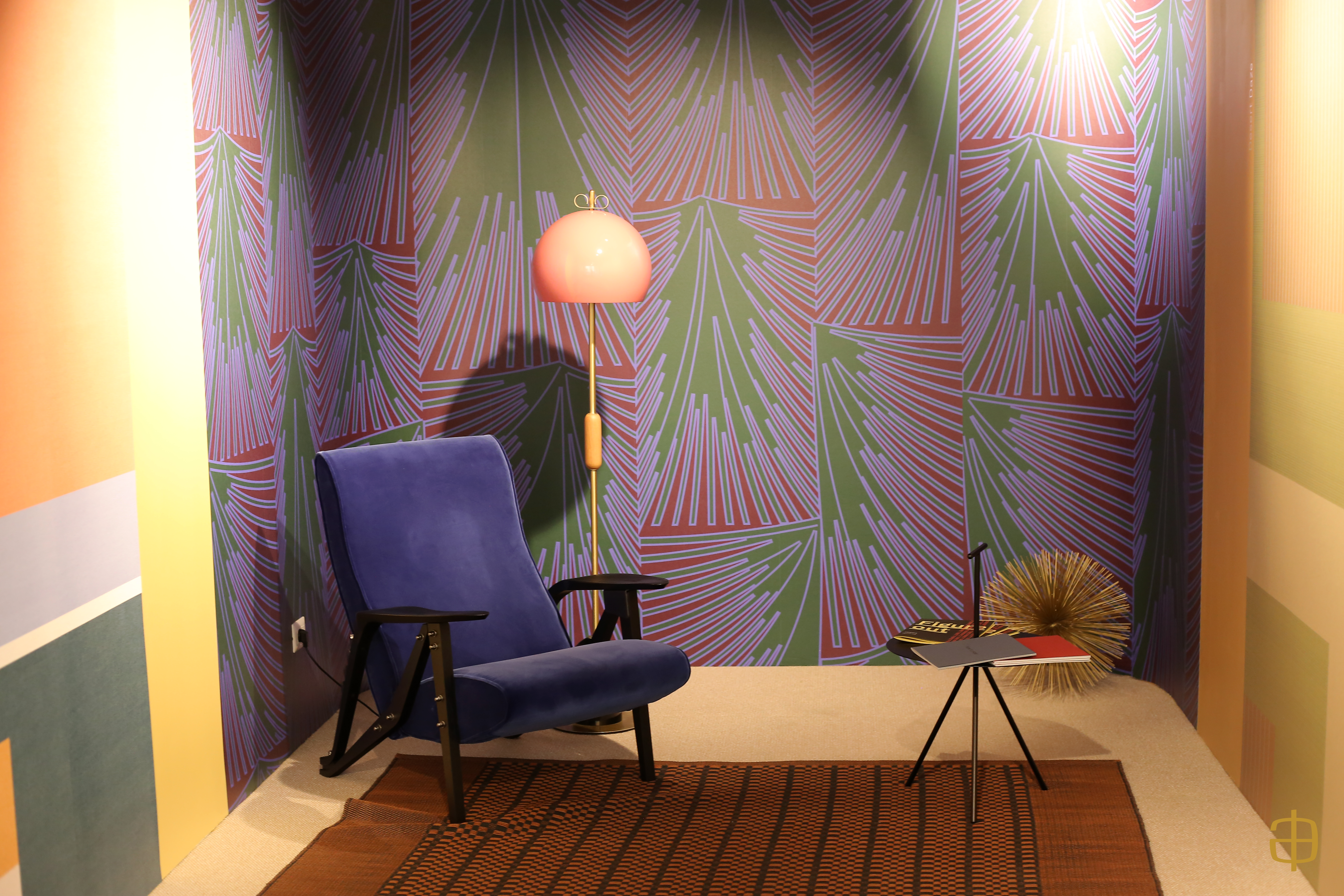 Stepping in Karpeta's showroom, we immediately felt a breath of warmth and coziness. Karpeta is a furniture & accessories company whose core business is the production of hand-made and designed rugs, which are all made in India. The majority of Karpeta's products are made with natural fabrics from vegetables or animals like cotton, linen, wool, silk, and a tiny portion of rugs is made from synthetic fabric.
To Karpeta, it is utterly important to provide design-led products and consider the well-being of people. This is the reason why they do not use any chemicals in their products. Revealed by Mr. Lorenzo Giacopelli, Karpeta's Sales Manager, the brand is releasing a new collection of rugs made entirely of paper.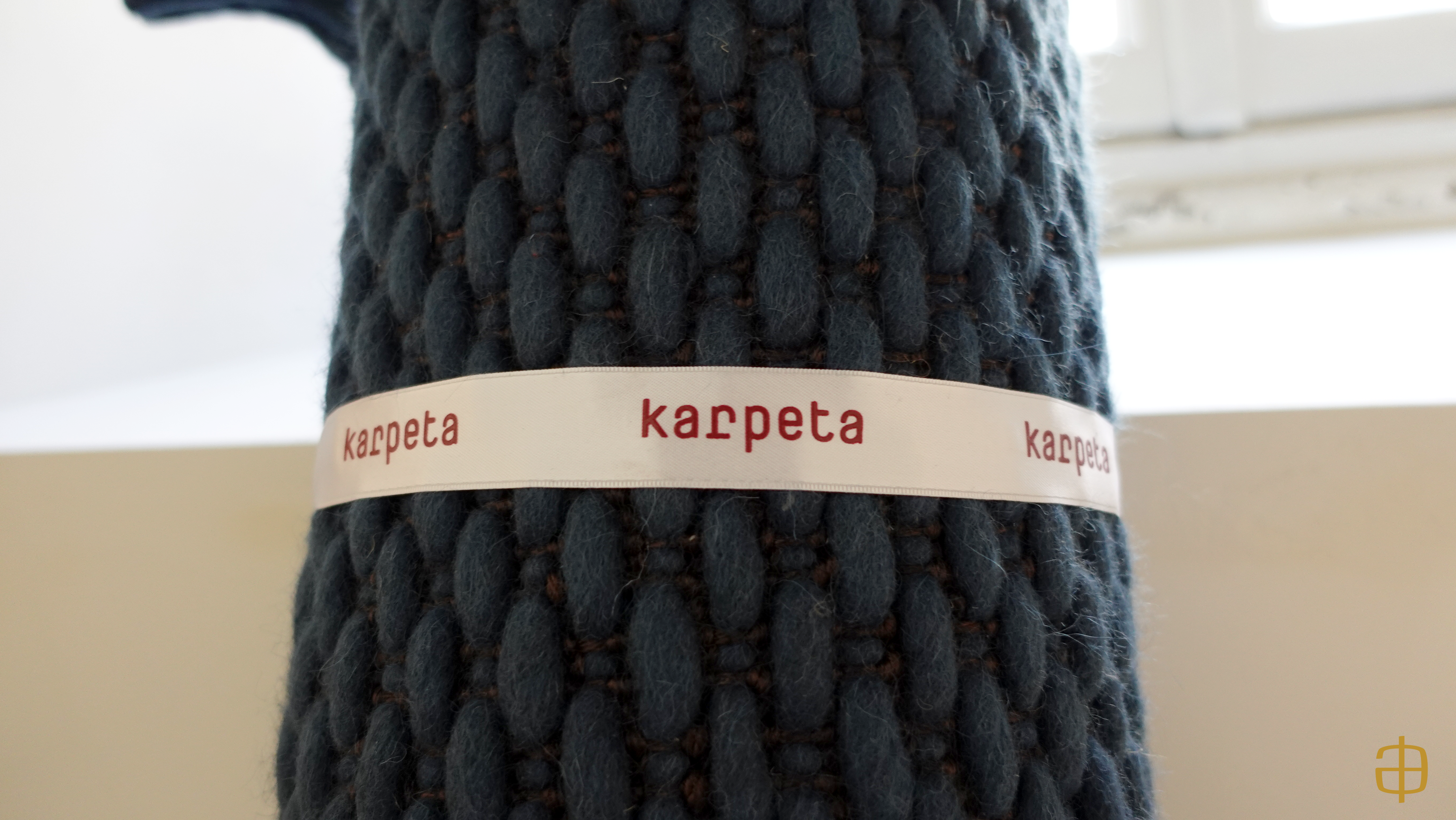 According to Mr. Giacopelli, the company has been extremely fortunate as they did not suffer too much during the pandemic, due to their target client being primarily residential. As shown by Milan Design Week, life is slowly returning to normal. Karpeta is looking forward to a brighter and better future where they have the opportunity to take on commercial projects.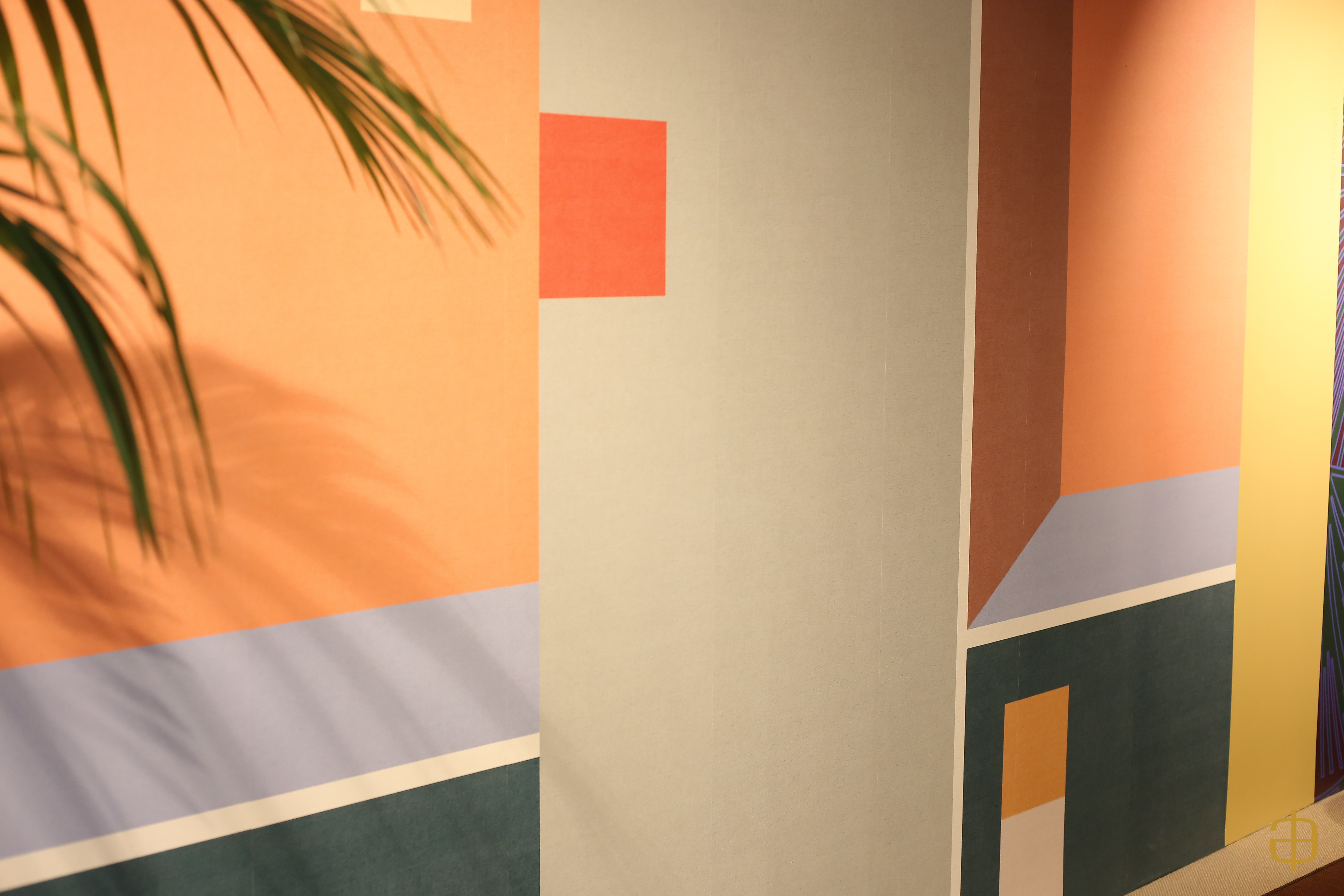 For the time being, Karpeta is working hard and doing their research to release an outdoor collection of rugs in the following year. They also plan to join more events soon, specifically Maison Objet 2022 and 2023 editions, as well as Fuorisalone of Salone del Mobile 2022. We are excited to come back next year and see the result of their hard work.
Meroni & Colzani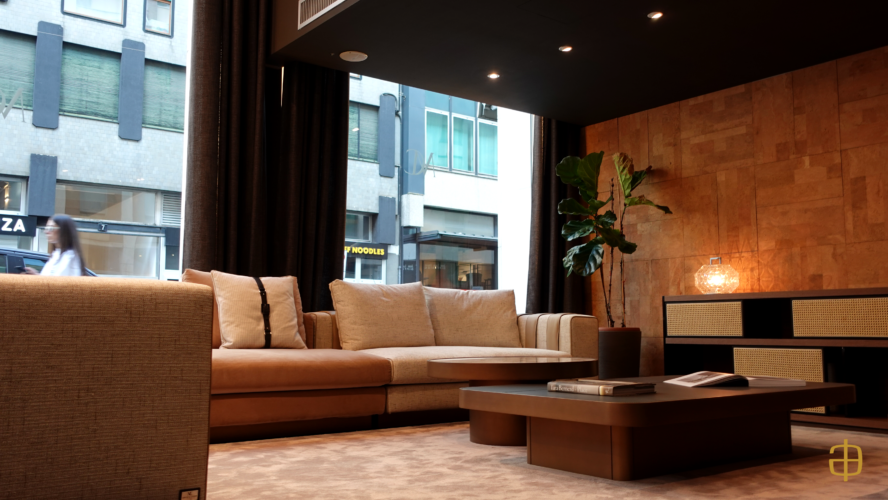 The beige, brown, and yellow tone at Meroni & Colzani's showroom made it feel like home. In this comfortable setting, we got to talk with Mr. Mario Colzani, the owner and Sales Director of M&C.
Mr. Colzani revealed that for the design week, they were launching a new collection. The event was not even over yet but they were already working on another product launch in April 2022. In his exact words, Meroni & Colzani "always have to come up with new ideas and cannot stop our brains."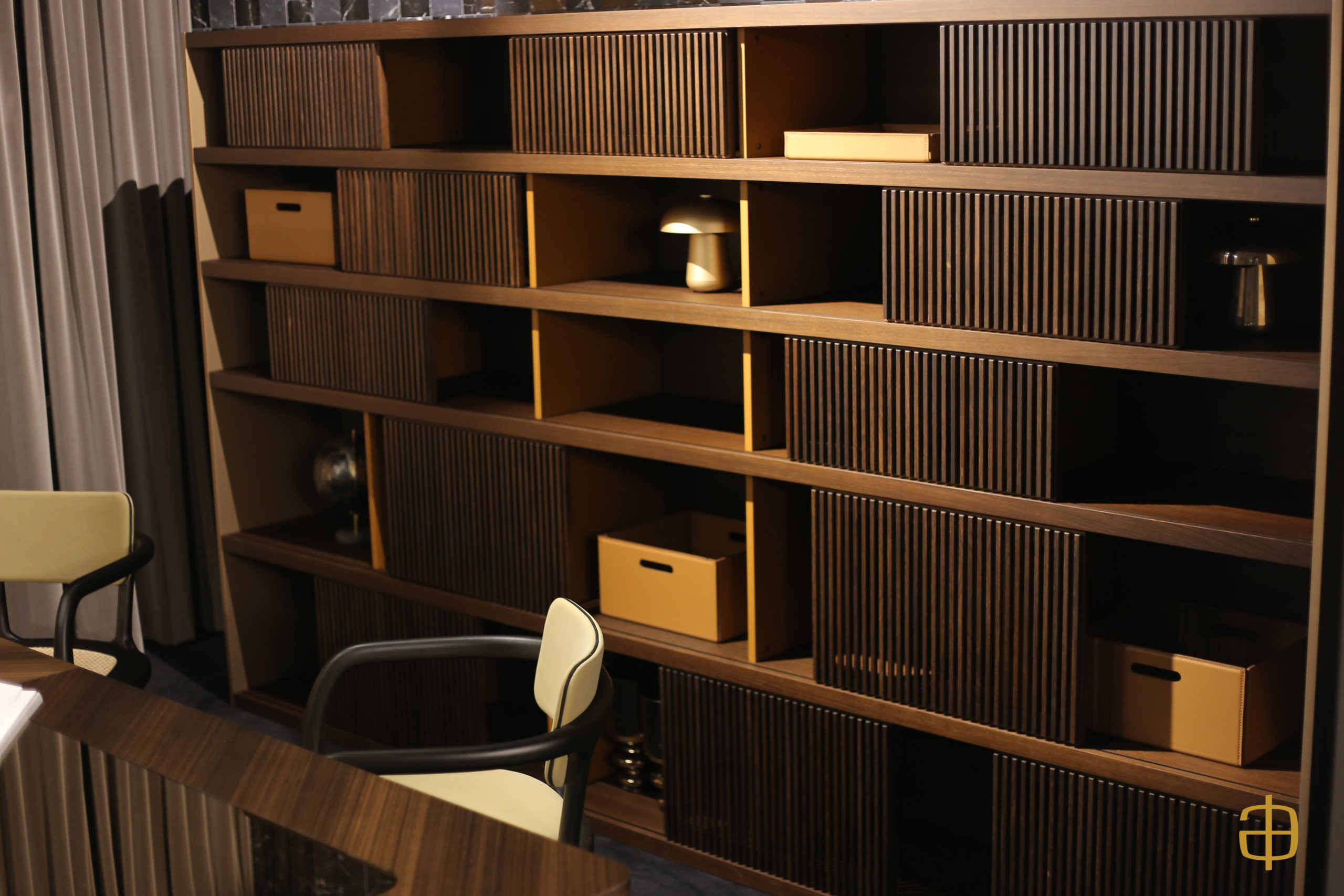 One of the brands that not only survived COVID-19 but also thrived, M&C shared that they were incredibly lucky to grow even during the last two years. Not receiving any negative feedback was a great sign for the brand. They are certainly very optimistic about the future when the situation has improved and people can travel again. M&C hopes to welcome foreign clients from the US, other parts of Europe, the Middle East, and of course, the Asia-Pacific region.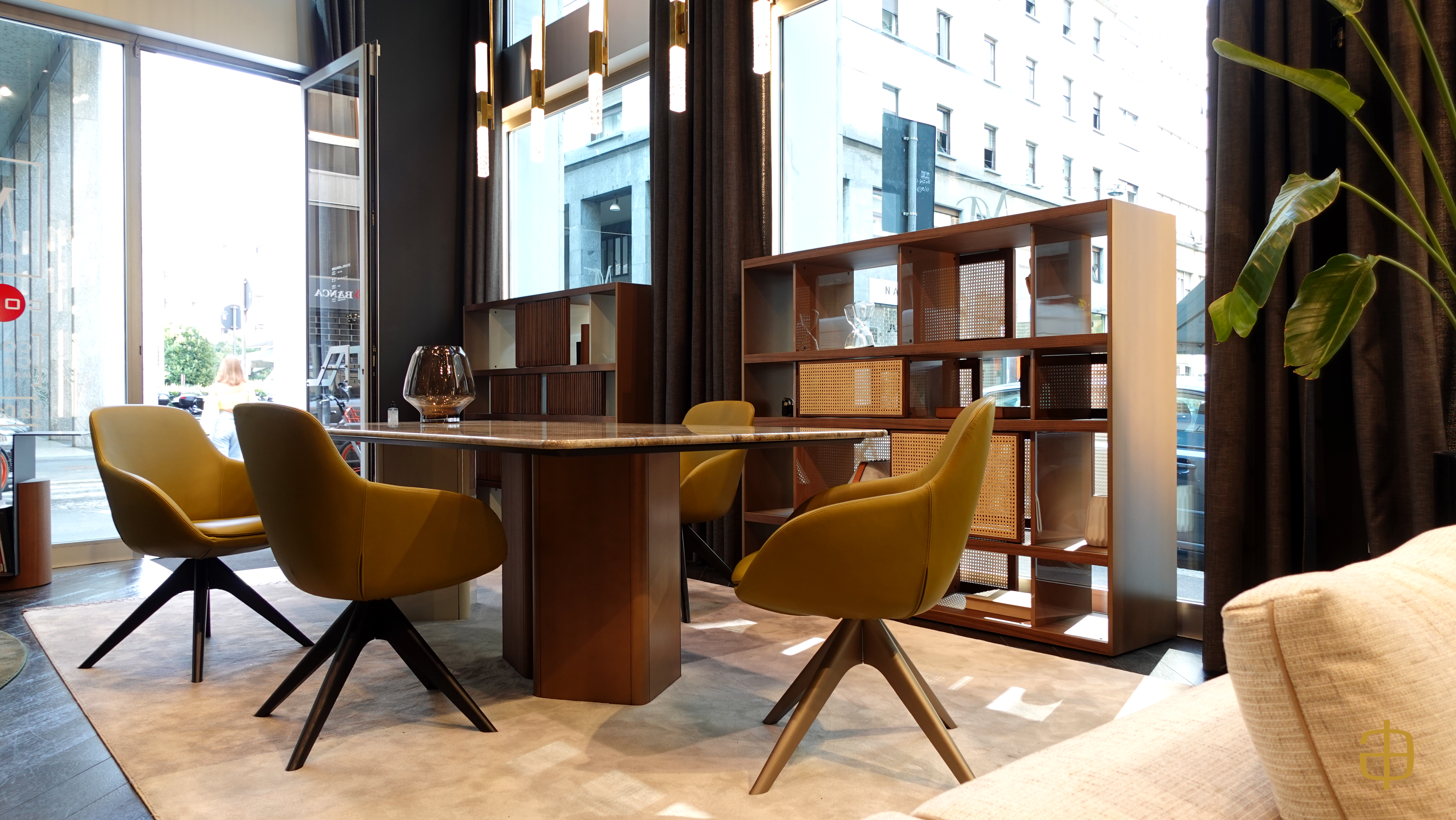 Talking about the next steps the company will take to elevate their presence, the owner of M&C revealed that they were going to invest in marketing, showrooms, products, and also partnerships abroad when the time allows. The brand is open to every growing opportunity and will take every chance to reach their audience.
Paola Lenti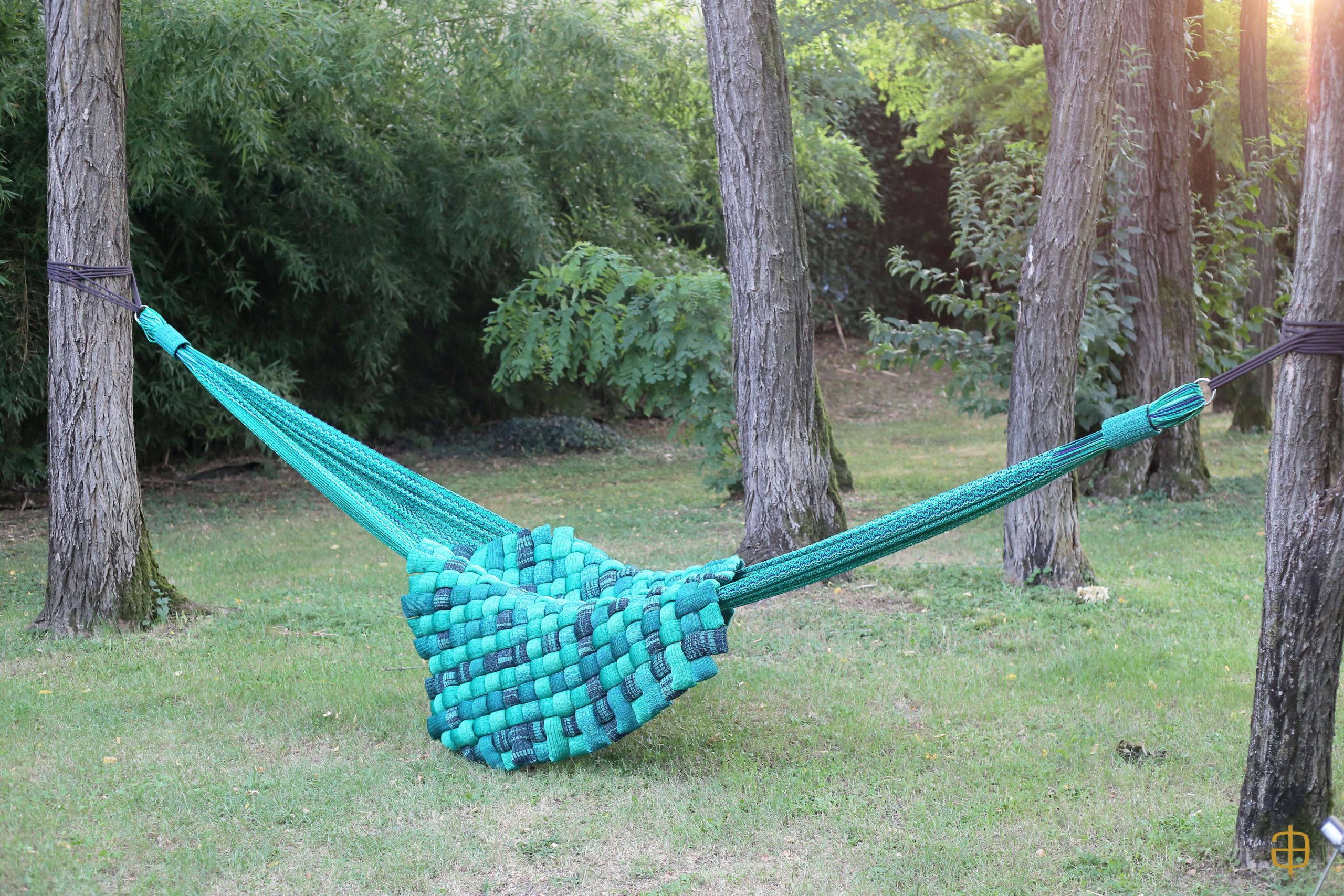 The showroom of Paola Lenti in Meda felt like a real luxurious home. It was spacious, serene, and gorgeous, which made the drive from Milan city center to Meda worth it. Being far away from the buzz of the city, Paola Lenti's showroom was a nice breather.
Talking to Mr. Gian Rizzi, the Export Sales Director of Paola Lenti, we received some informative insights.
Discussing the difficulties the brand had dealing with COVID-19, we were surprised to hear that Paola Lenti did not suffer at all business-wise. They have seen increases in retails and contracts while simultaneously taking on lots of projects with their dealers. However, they have been facing a problem concerning the raw materials supply, much like every other brand. Paola Lenti is trying to produce on its own instead of relying heavily on its suppliers.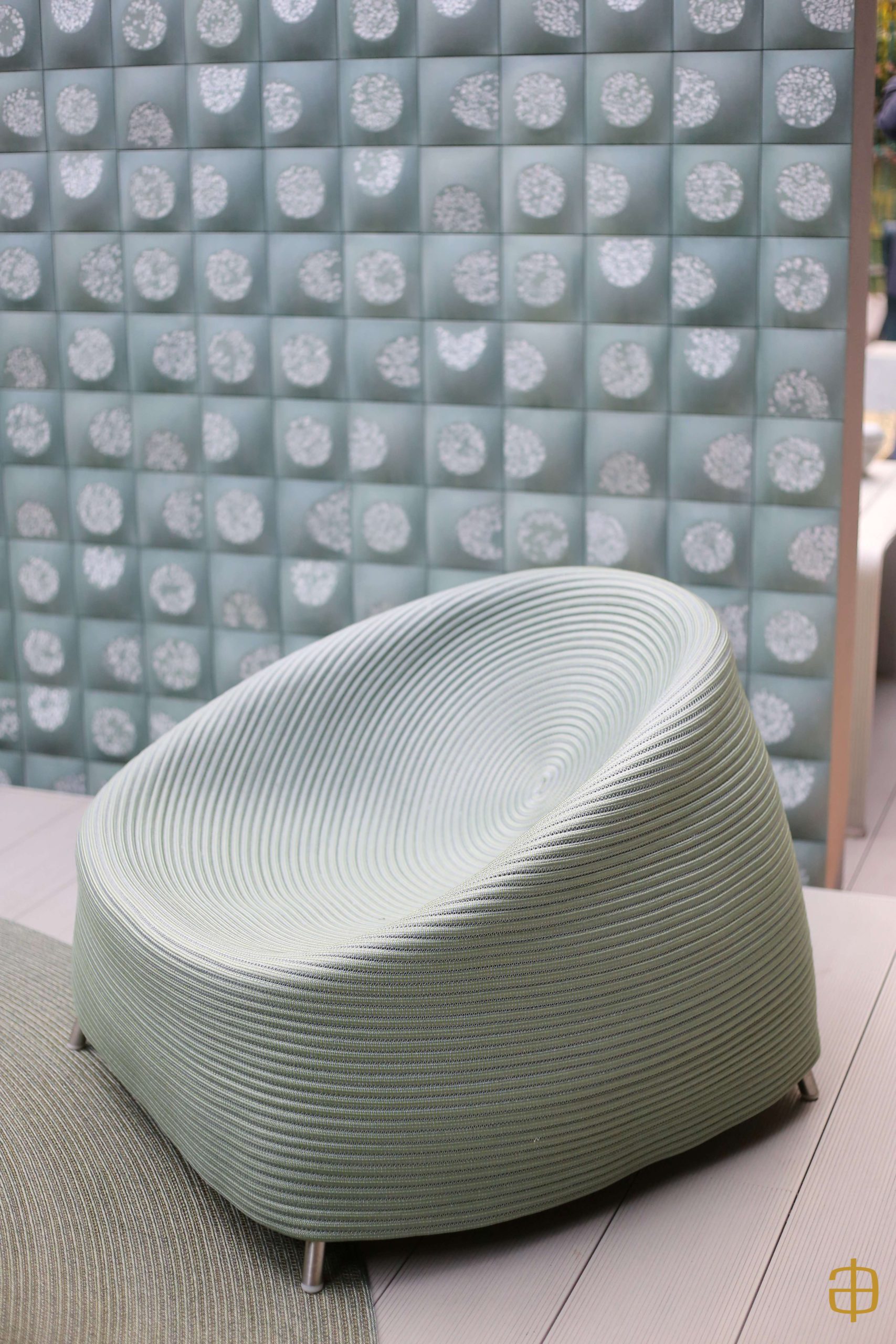 During the pandemic, the world has seen a dramatic shift in working and living culture. As people have been staying home 24/7, the need for comfortable yet stylish home furniture has grown rapidly. When asked whether Paola Lenti took the trend as a reference for how they operate their business, Mr. Rizzi replied with confidence:
"Paola Lenti never follows the trend. Mrs. Paola Lenti is the magical person who creates the trend so we wouldn't take the market trend as a point of reference to decide whether we have to make a certain shape or use a certain pattern. The philosophy of Paola Lenti is beyond the trend."
Surely it is no surprise that Paola Lenti, a globally renowned design brand with a vast collection of elegant furniture pieces for outdoor and indoor spaces, holds such an important position in the world of design. Their success is rooted in their approach, brand identity, philosophy, and vision.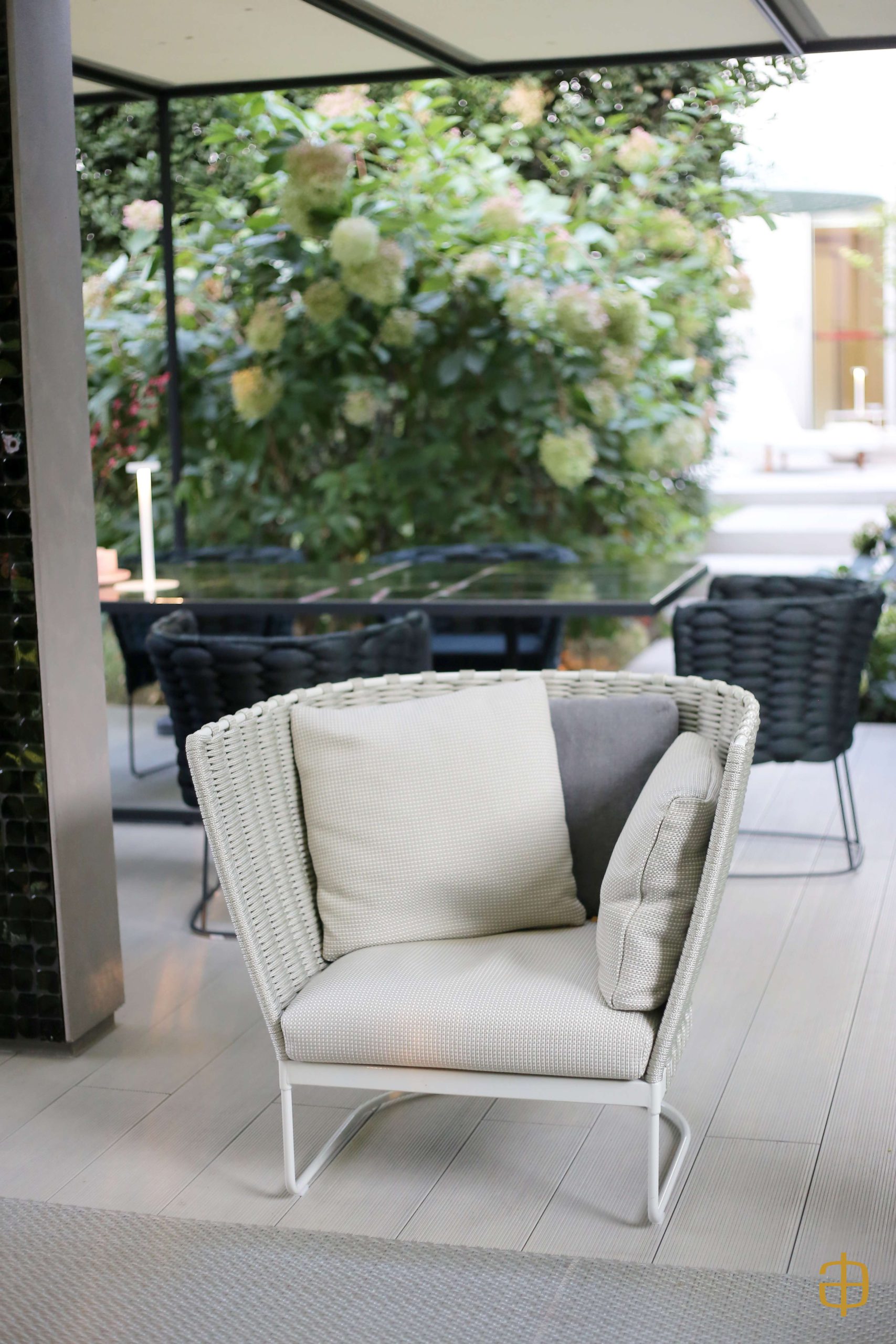 Regarding their plan for 2022, Mr. Rizzi shared that they were looking forward to Salone del Mobile in April 2022, when they'd be back in the city with more beautiful surprises for everyone to enjoy.
© 2021 Italian Atelier. All rights reserved
Article written by Chau Trieu
Interviews conducted by Nhut Trieu & Connie Nguyen
Pictures taken by Nhut Trieu & Connie Nguyen
Read our day 5&6 article