Mother's Day – Bring Love To Every Corner Of Her Home
Published May 8 2022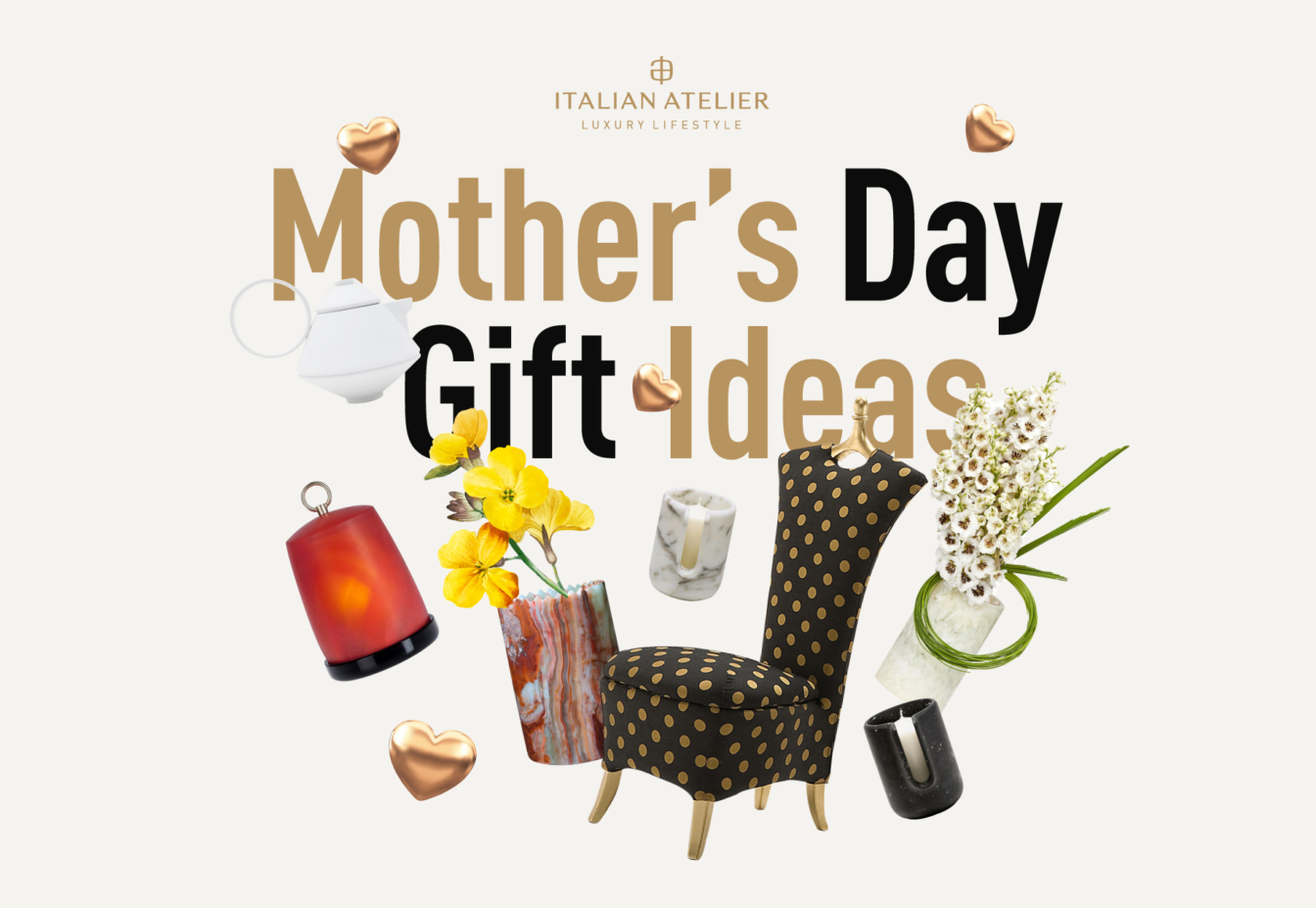 Gifting is one of the best love languages to show your loved ones how you feel about them, and one of the best moments is seeing to spend their meaningful moment with the gift. This article is for Mother's Day occasion filled with collection of luxury furniture gifts as Italian Atelier believes furniture and home decor accessories will bring the most exclusive experience in every corner of your mom's house whether she is a businesswoman or a stay-at-home mom.
Bring the exclusive experience to her living room:
Edition Milano Circle Teapot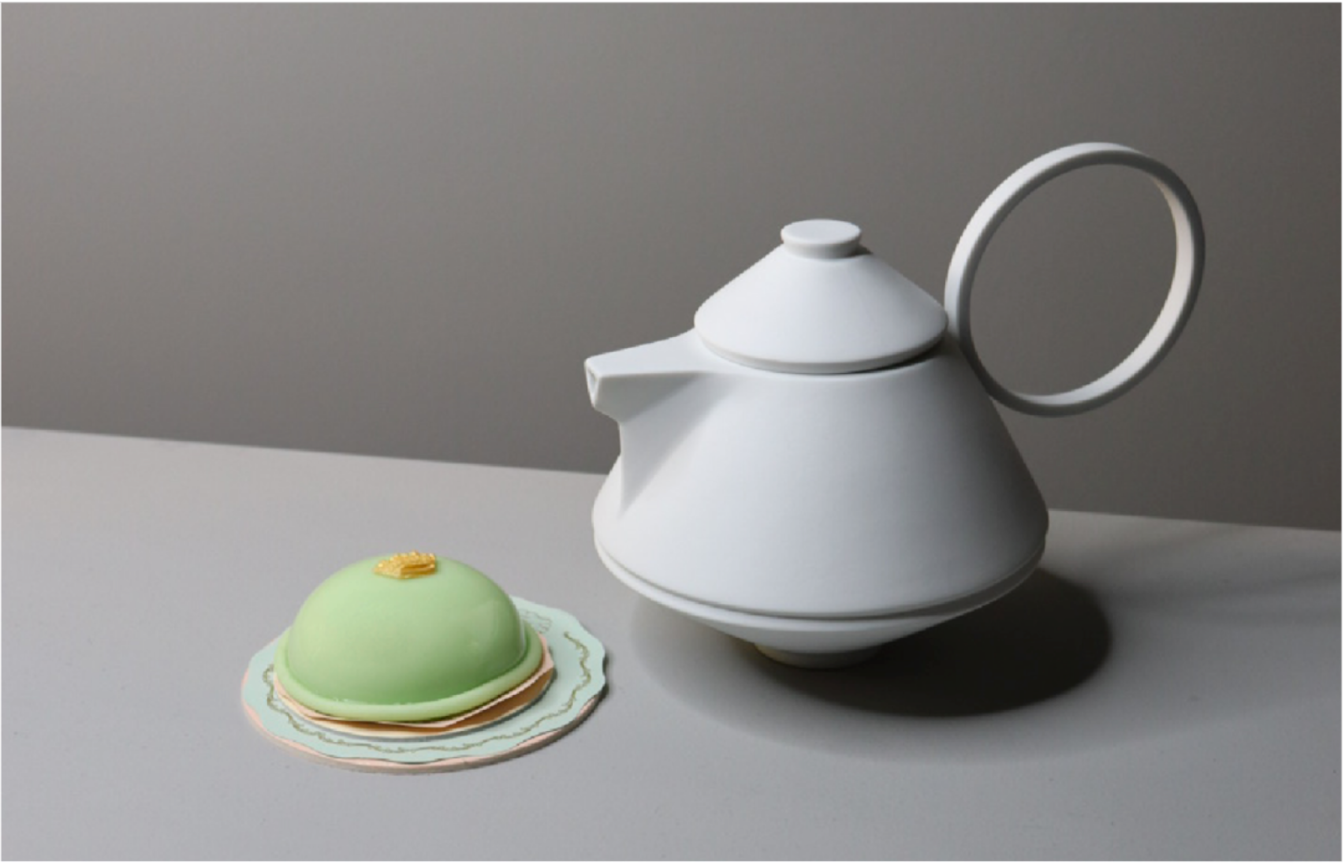 Designed by Alessandra Facchinetti, the Circle Teapot is made of snowy white porcelain, beautifully rendered in gloss and matte finish. Inspired by the most perfect geometry, it features a delicate circular handle in peculiar proportions that give the piece a sense of balance and harmony yet still preserving a less traditional look. Delight your mother with this exquisitely wrought teapot that came from one of Florence's oldest artisanal porcelain manufacturers, and let it liven up her living room today.
Kouki Candle Holders
Pamper your mother with the fragrances she loves with Kouki candle holder from Edition Milano. Came in two colors, the white version is carved from blocks of the purest Arabescato marble, distinctively characterized by its very elegant and recognisable veining pattern. The black version of Kouki is also sculpted by hand with one of the highest quality stones from Spain, Marquina marble. Its dark surface with compact grain and white veins has gained worldwide recognition for the beautiful, peculiar black color.
Triangoli Vase Green Onyx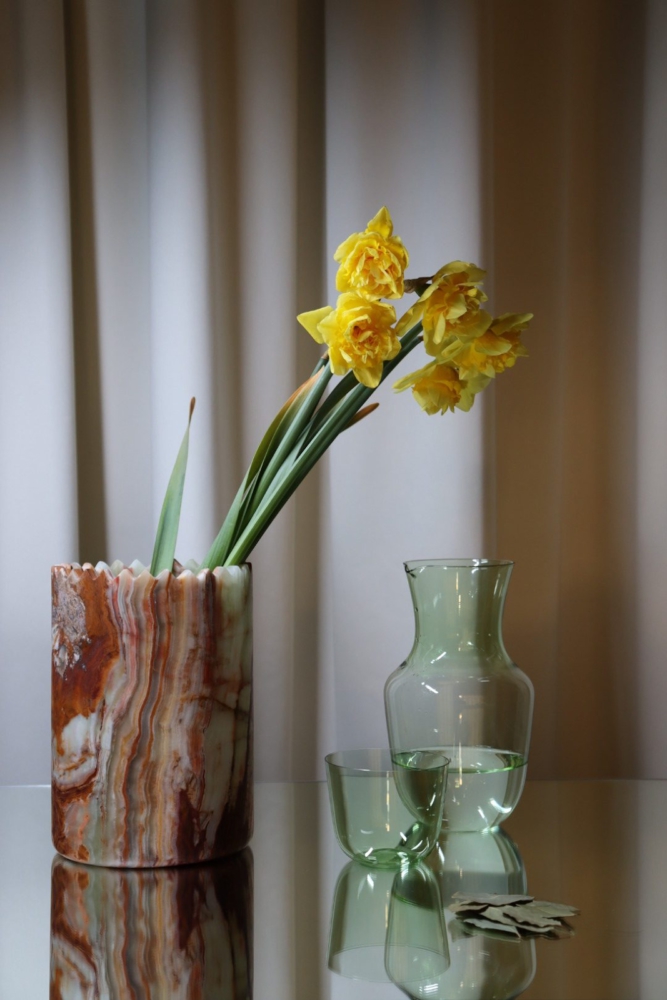 This exceptional, made-by-hand vase is a special edition from the award-winning Triangoli collection. The stoned surface looks striking in any setting for its unique translucency with a ranging hue from green to red.
Each vase is arduously carved with different textures but maintains the same outstanding brightness and transparency, symbolizing a sense of purity. Stones and crystals don't always have to come in the form of jewelries, surprise your mother with this one-of-a-kind treasure that's befitting for a precious gem she is.
Armani Fiori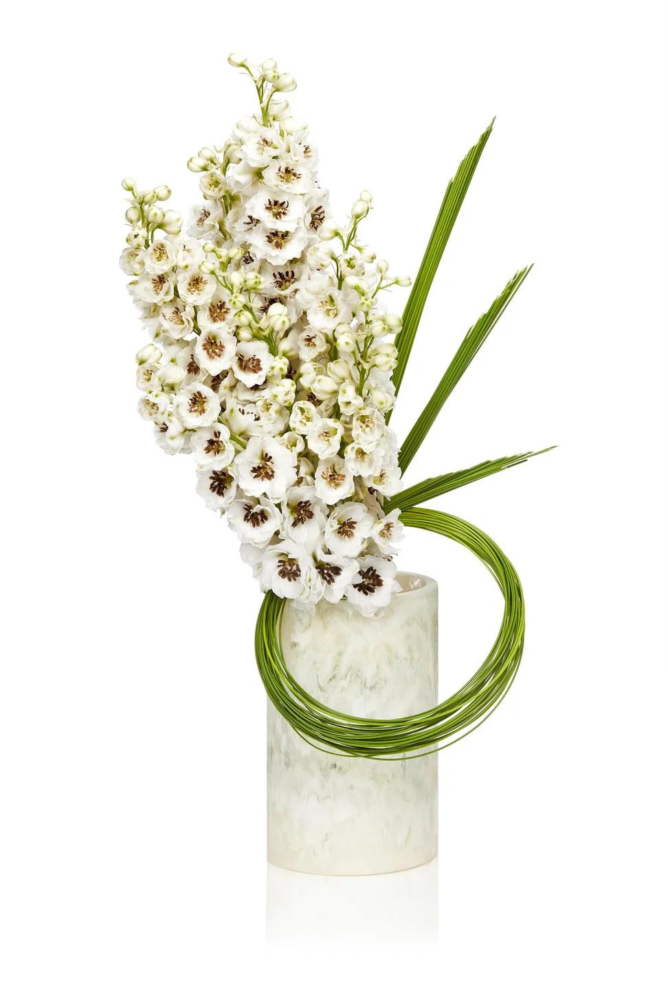 It may sound cliché but what is better to gift a woman than flowers? Not just any simple bouquet of flowers that can easily be bought by the street, it is Armani Fiori!
Stylish, delicate, and distinctive are the best three words to describe the flower bouquet from Armani Fiori, where the elegance and delicacy of flowers meet in a class by itself floral arrangements and decorations. Armani Fiori can be customized to your mother's taste and appearance. This will be the perfect gift to warm up her favorite spaces, adding the refined simplicity to every corner.
Ensure the quality of your mother's sleep with the suggested items below:
Euvira Rocking Chair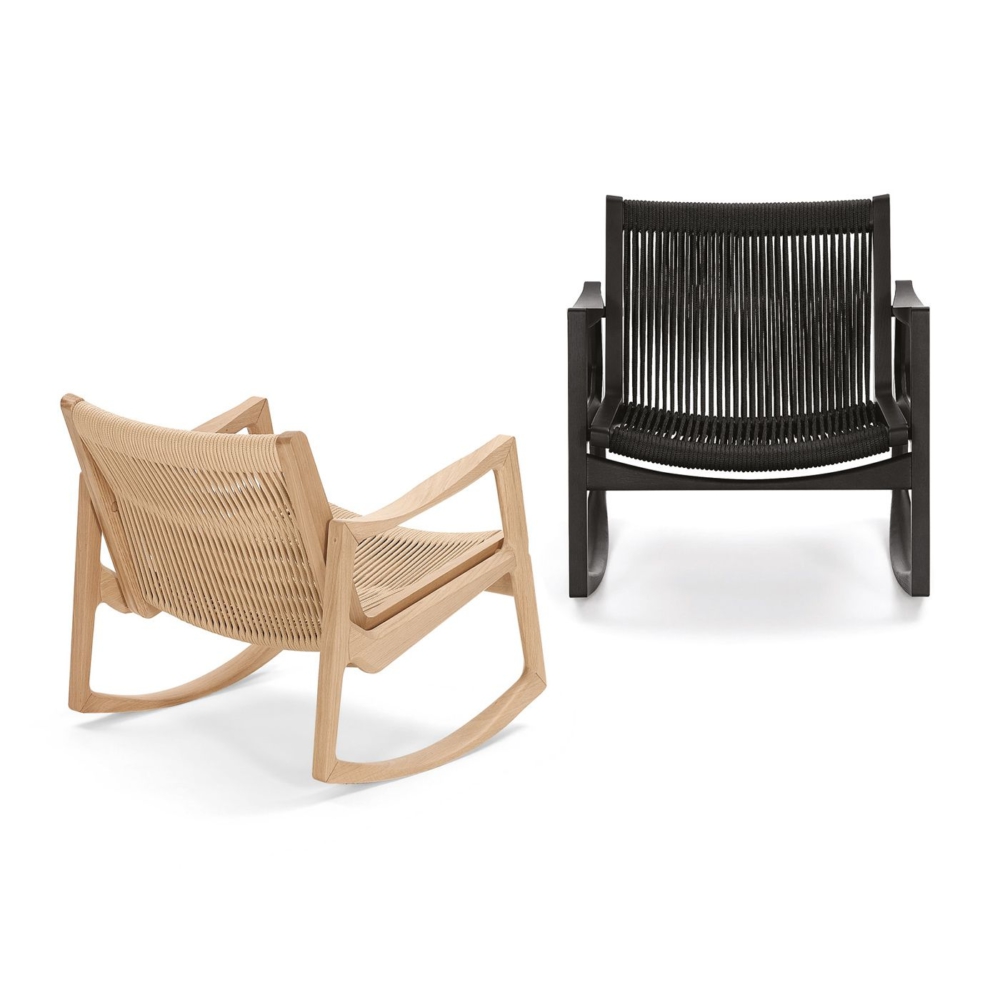 ClassiCon described Euvira Rocking Chair as a masterful blend of yesterday and today, a signature expression of contemporary design. A gift befitting for both mothers and mothers to be, Euvira invites relaxation with a special lightness that comes from its corded seat and backrest.
The chair comes in dark stained and pale colored oak, each brings to the table a different feeling yet still rocks back and forth (pun intended) between stability and elegance. Not only it offers utmost comfort with capacious leather/fabric seat, Euvira's silhouette and its fine lines make an airy and elegant impression from any angle.
Country Living bed collection
After a long tiring day, a good night's sleep is the perfect gift for mom. To ensure quality sleep, a bed is an option worth considering. Country Living is the bed collection from Altrenotti that guarantees utmost comfort for a perfect sleep. Born from the perfect harmony between craftsmanship and cutting-edge technology with a high-quality mattress, incredible soft fabrics, Country Living bed collection will provide your loved ones with a comfortable and deep sleep.
Angie Bedding set