PANTONE 17-3938 Veri Peri in luxury furniture: a move towards future
Published April 7 2022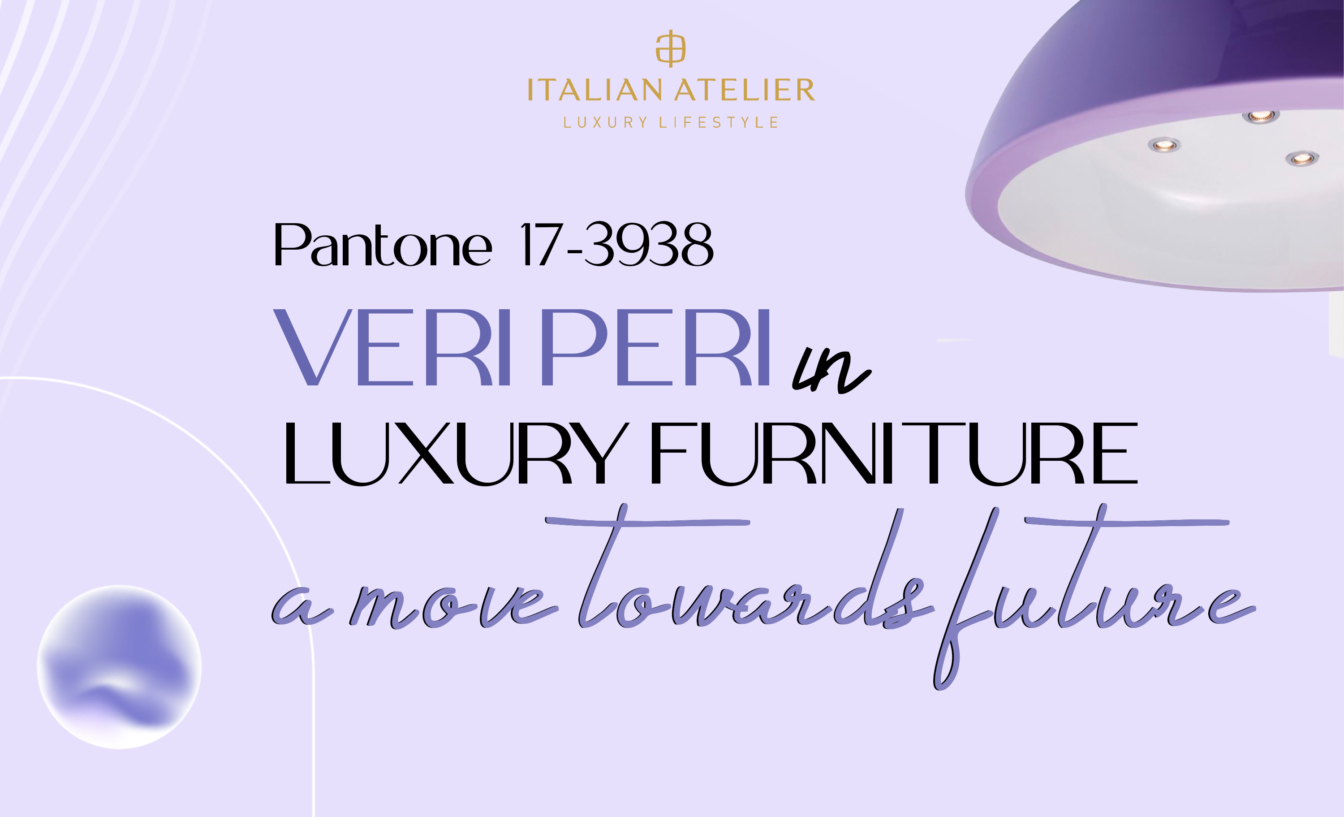 The Pantone Color of the year, selected annually for decades until now, has always been a reflection of what is emerging in the current global cultural change. Each color chosen is an answer that hopefully meets humans' questions at each moment.
The Pantone Color of the year 2022 has been named Veri Peri color, also known as PANTONE 17-3938 Veri Peri. For the first time ever, Pantone has denied selecting an existing color but created a new color to support their conceptual message instead.
We are gradually more inclined to live with carefree confidence and a creative spirit under the influence of the development of technology. PANTONE 17-3938 Veri Peri depictures the landscape of opportunities that come from a new vision for the future at the moment when we are together rewriting the story of our generations. A symbol of the transitions between the old and new eras that the world is going through has been built.
Out of the blue, our brands have connected with the messages of the color and brought Veri Peri into furniture design even before 2022. A beautiful landscape of Veri Peri's image in luxury and artistic lifestyle was illustrated by the 5 brands LondonArt, SLIDE, Paola Lenti, MissoniHome, and Giovanetti. Together, let's dive into this enchanting maze of interior pieces in Veri Peri with Italian Atelier.
COVERING YOUR ROOM IN DYNAMIC VERI PERI WITH LONDONART
The Delft Wallpaper, a product of LondonArt's Wanderlust collection, will lead you into the overwhelming world of Veri Peri. The design illustrates the beauty of gracefully and splendidly worldwide porcelain "delft blue" in iconic feminine floral motifs. However, instead of following the same path, LondonArt has incorporated into the design a variety of shades of blue, subtly glamorizing Veri Peri in your home. Encompassing innovative and traditional values at the same time, the Delft Wallpaper is recommended for both classic and modern lifestyles.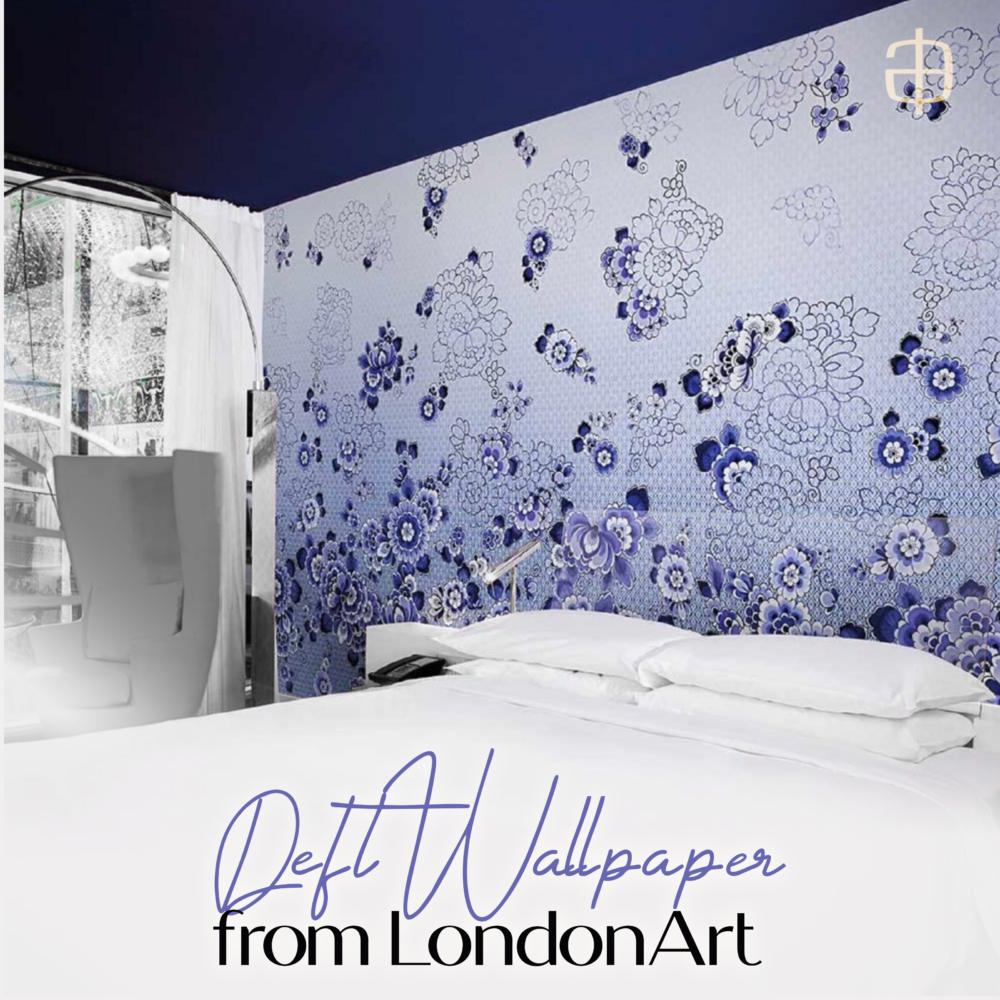 LondonArt's Delft Wallpaper 
GET INTO A LUXURY SUSTAINABLE VERI PERI LIFESTYLE WITH SLIDE
Italian luxury furniture brand, SLIDE has brought Veri Peri into a sustainable lifestyle, where interior pieces are made with recyclable plastic, making the end of each product and the beginning of another. With a novel design, Ambrogio will be the most colorful, adorable, and friendly butler you will ever meet. Architect Franceso Favaretto has designed the table taking inspiration from his father's glamorous and iconic mustache. From just a simple idea, the artist has created a true work of art that is capable of arousing emotions at first sight. Ambrogio in Veri Peri color can add a stronger personality to the butler, especially suitable for colorful indoor spaces as well as exterior views.
Besides Ambrogio, SLIDE has mesmerized viewers by bringing Veri Peri into different aspects of life with beautiful Cupole product. Cupole is a polyethylene pendant lamp that carries an ordinary shape but an exceptional dimension. It is the distinctive bluish-violet color and large size that make Cupole the highlight of playful artistry in any space where it appears. With a semi-circular design, Cupole can easily match the aesthetic of your home, while adding a special touch of the digital color trends of 2022.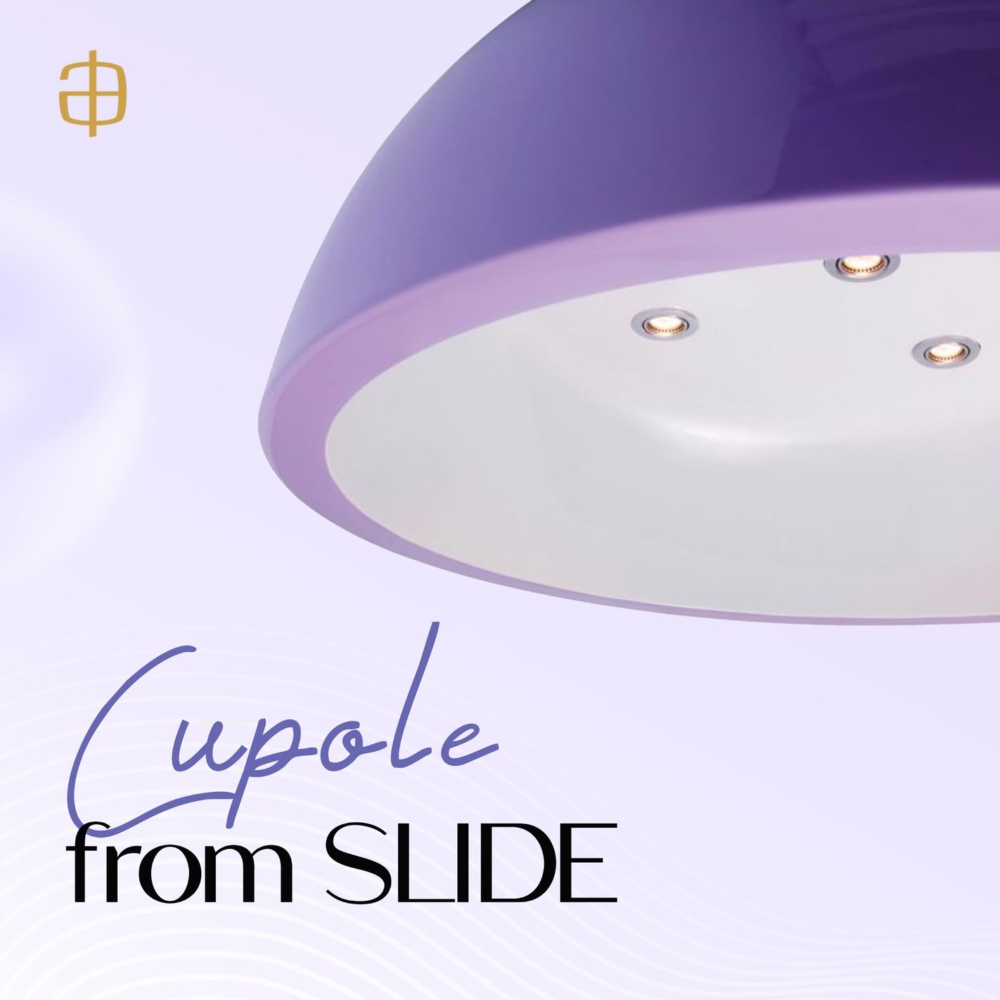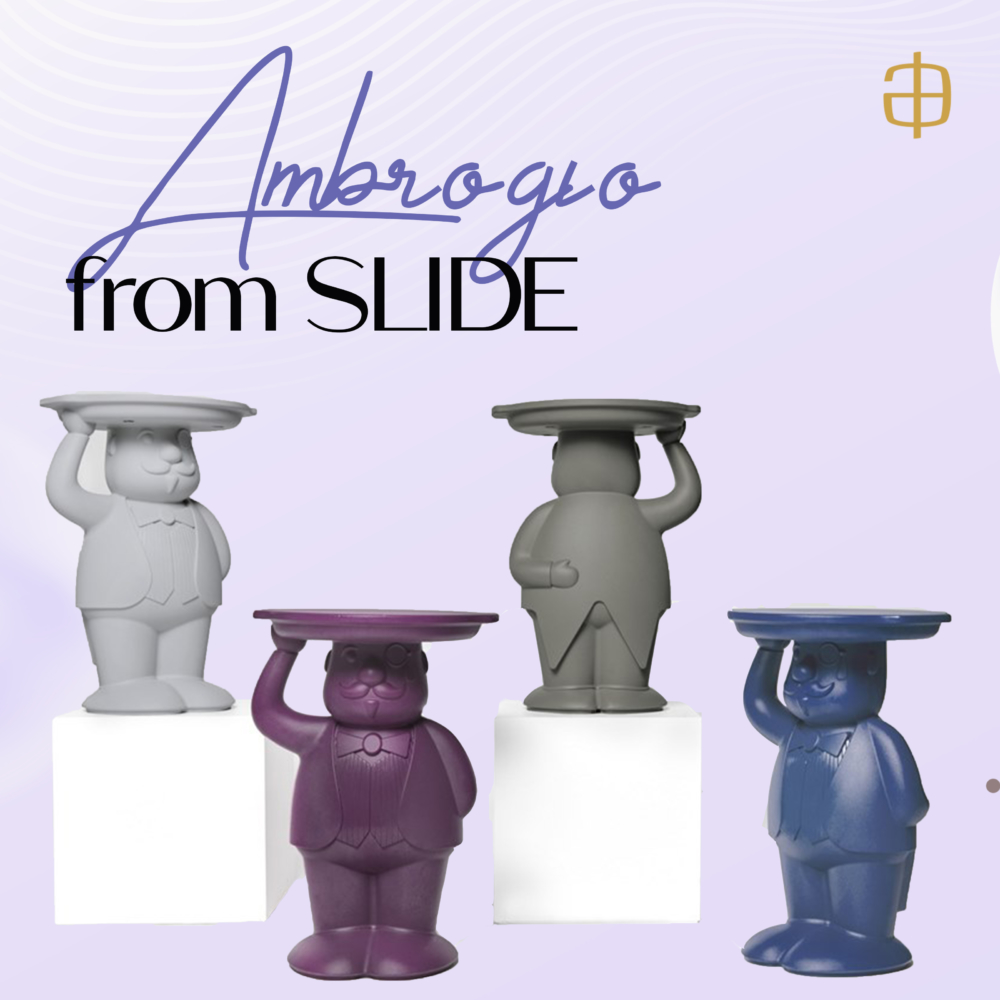 SLIDE's Ambrogio and Cupole 
Paola Lenti, a furniture brand known for its iconic adorable color palette, has introduced Veri Peri into designing before it even became iconic. The AMI series, including a variety of chair types and designs, in Pantone color of the year, can capture the eyes of every observer from first sight. The backrest of the chair is a spectacular weave structure that was handcrafted in light fabrics with thick fibers. The design exudes something that is not only dynamic but also traditional in craftmanship's values.
ADDING PERSONALITY TO YOUR LIVING ROOM WITH PAOLA LENTI
Paola Lenti has continually developed the beauty of the digital color on the SO design sofa, a modular seating system consisting of left, right, and central elements, and a chaise lounge. Designed with rounded ending edges, the SO sofa's padding will make every experience exclusive with differentiated expanded polyurethane materials, covered in polyester fibre and polyamide. The amazing design combined with the soft purple color is suitable for both living room and outdoor space, bringing subtle elegance but still full of youth.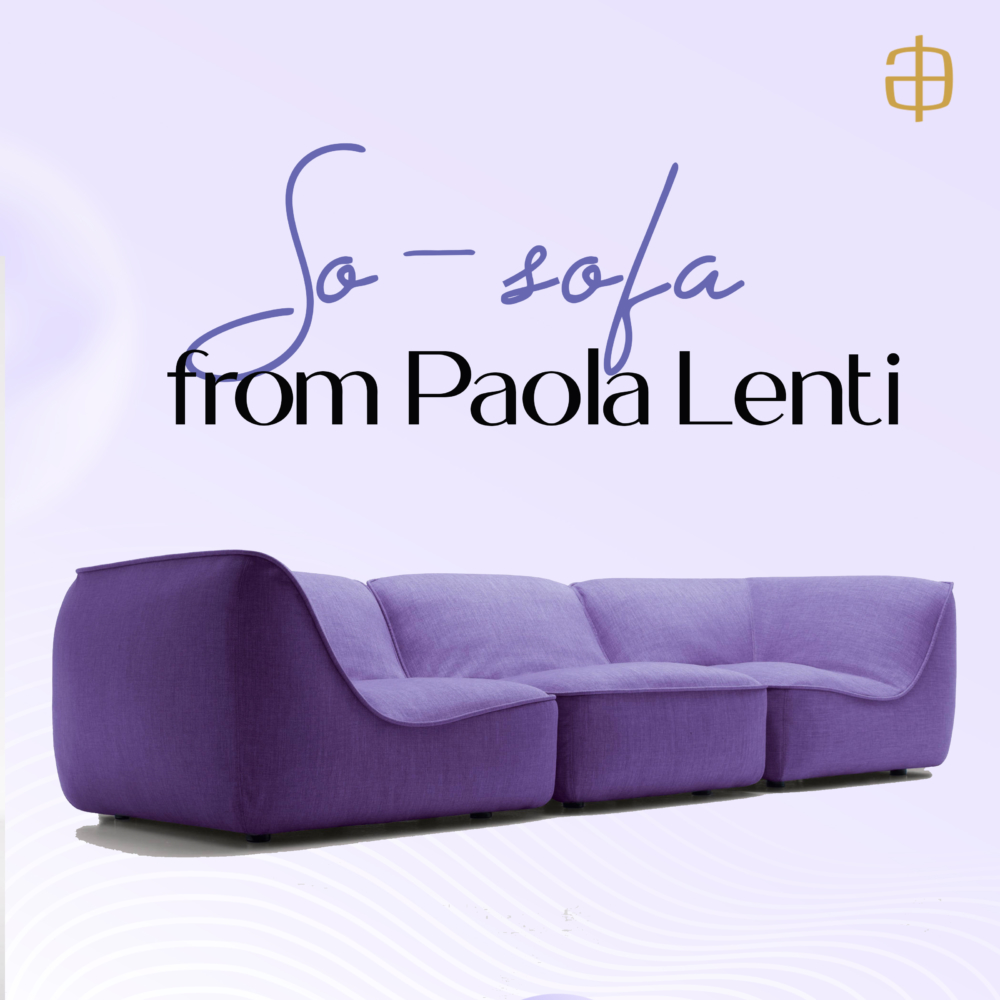 Paola Lenti's sofa SO model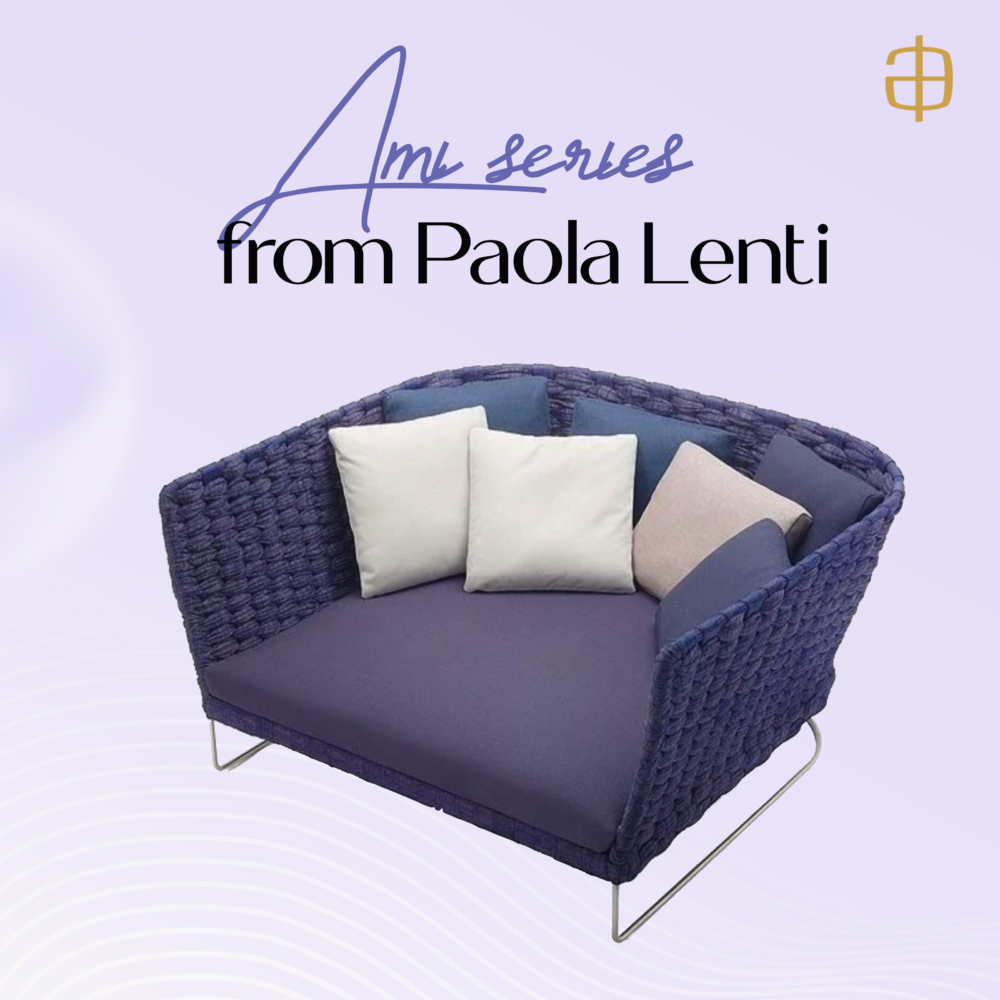 Paola Lenti's AMI series
BRING VERI PERI TO THE BEAUTY OF BOLDNESS WITH GIOVANETTI
Along with Veri Peri's modern transitions value, Bolle chair from Giovanetti represents an artistic yet bold lifestyle. Inspired by 'that kind of soft flavor', Sergio Giobbi launched the design in 2008 as a gentle new characteristic in the design world at the time. The unique rounded shape of the chair evokes incredibly real soft sensory experiences for observers by just looking. Bolle in the Veri Peri jacket becomes even more playful but equally sophisticated.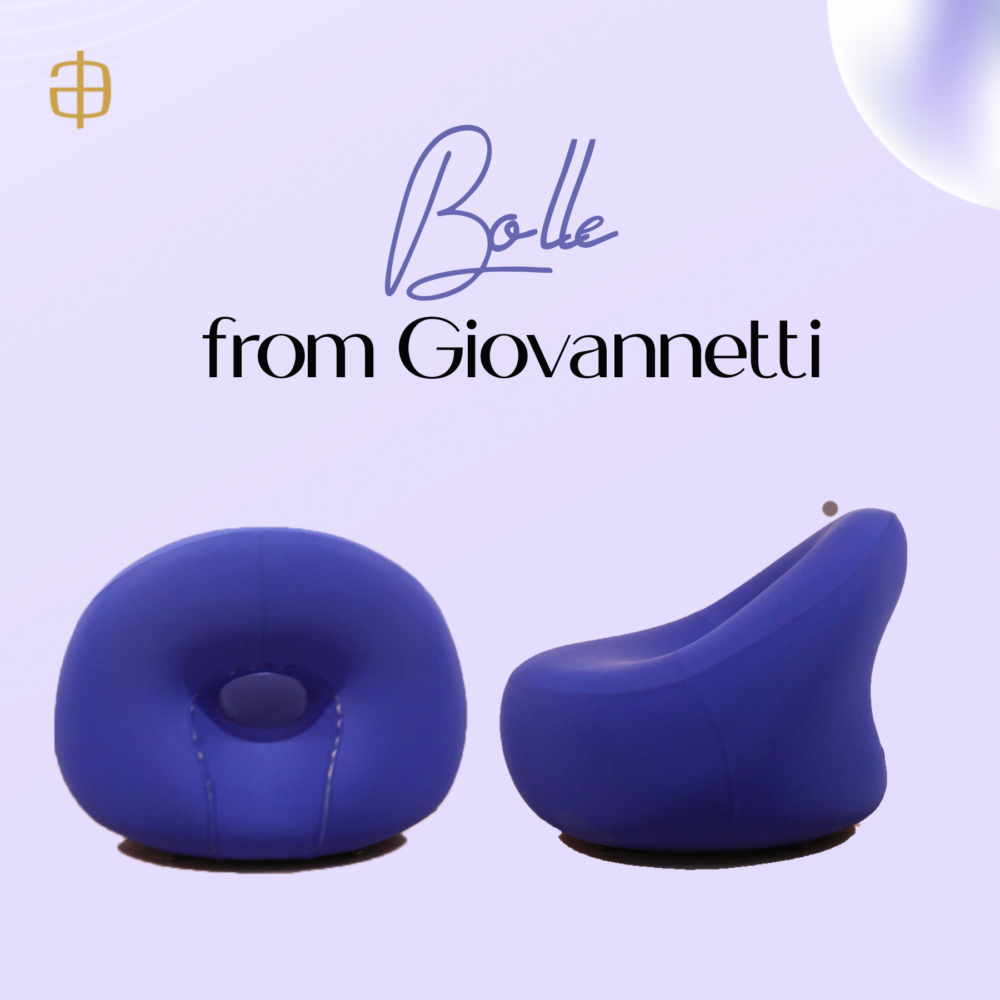 Giovanetti's Bolle chair 
WHEN COLORS ARE NOT FOR DECORATING, BUT LISTEN AND FEEL, WITH MISSONIHOME
Veri Peri has finally been breathed into personality, making it not only an inanimate color but one that can evoke stages of emotions in our hearts through MissoniHome's products. MissoniHome brings to the audience a beautiful duvet cover made from cotton percale, named YOKO. The product has a gorgeous design with the chevron pattern in print digitally blended, evoking a rhythmic and cheerful tone around the space. YOKO is not only a song of Veri Peri but also a harmonious idyllic of many other colors.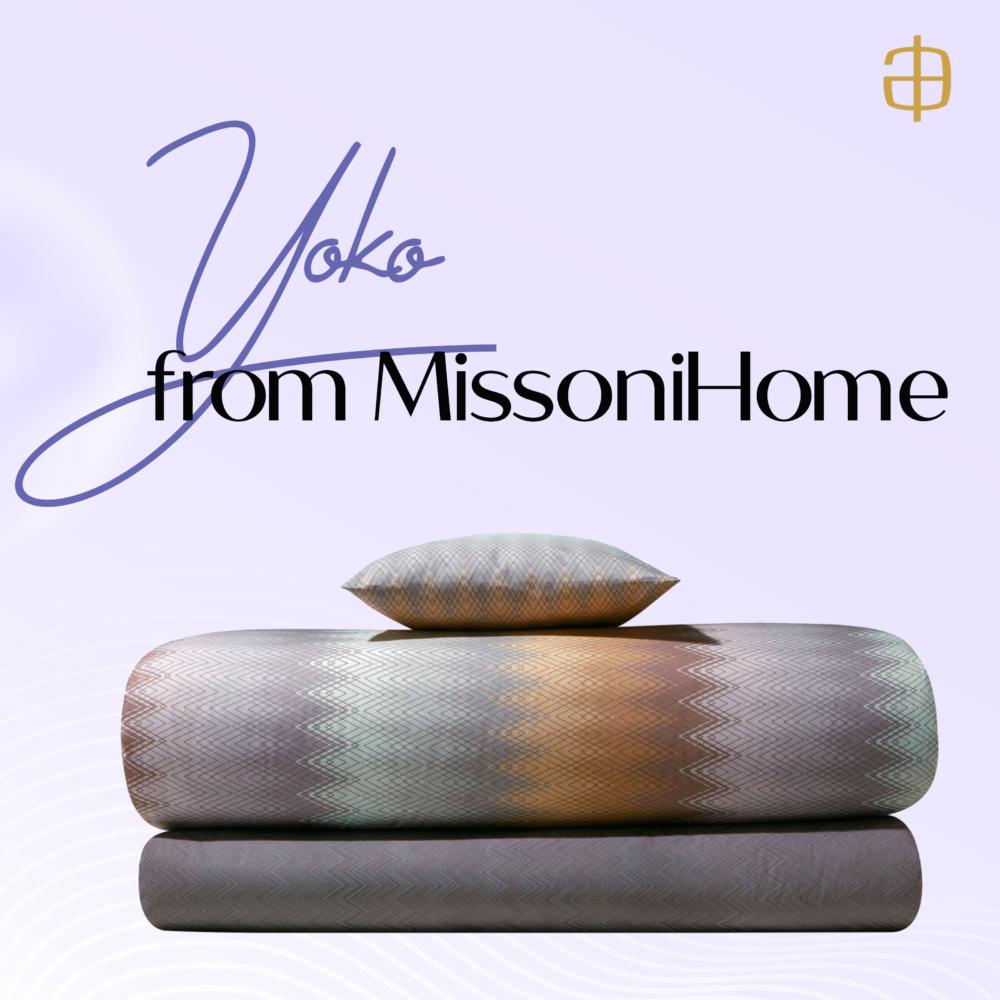 MissoniHome's Yoko duvet cover 
The PANTONE 17-3938 Veri Peri coming to 2022 is not only symbolic of a transformation era but also reflects the modern world's desires and values. Bringing Veri Peri into furniture, LondonArt, SLIDE, Paola Lenti, Giovanetti, and MissoniHome have spoken our hearts by embodying that message in every nook and cranny of lifestyle. You can find out more about these 7 exclusive items and order via Italian Atelier's contact if the 2022 color has touched a part of you.