Paola Navone – exception on the Italian design scene with the valuable artworks
Published December 18 2022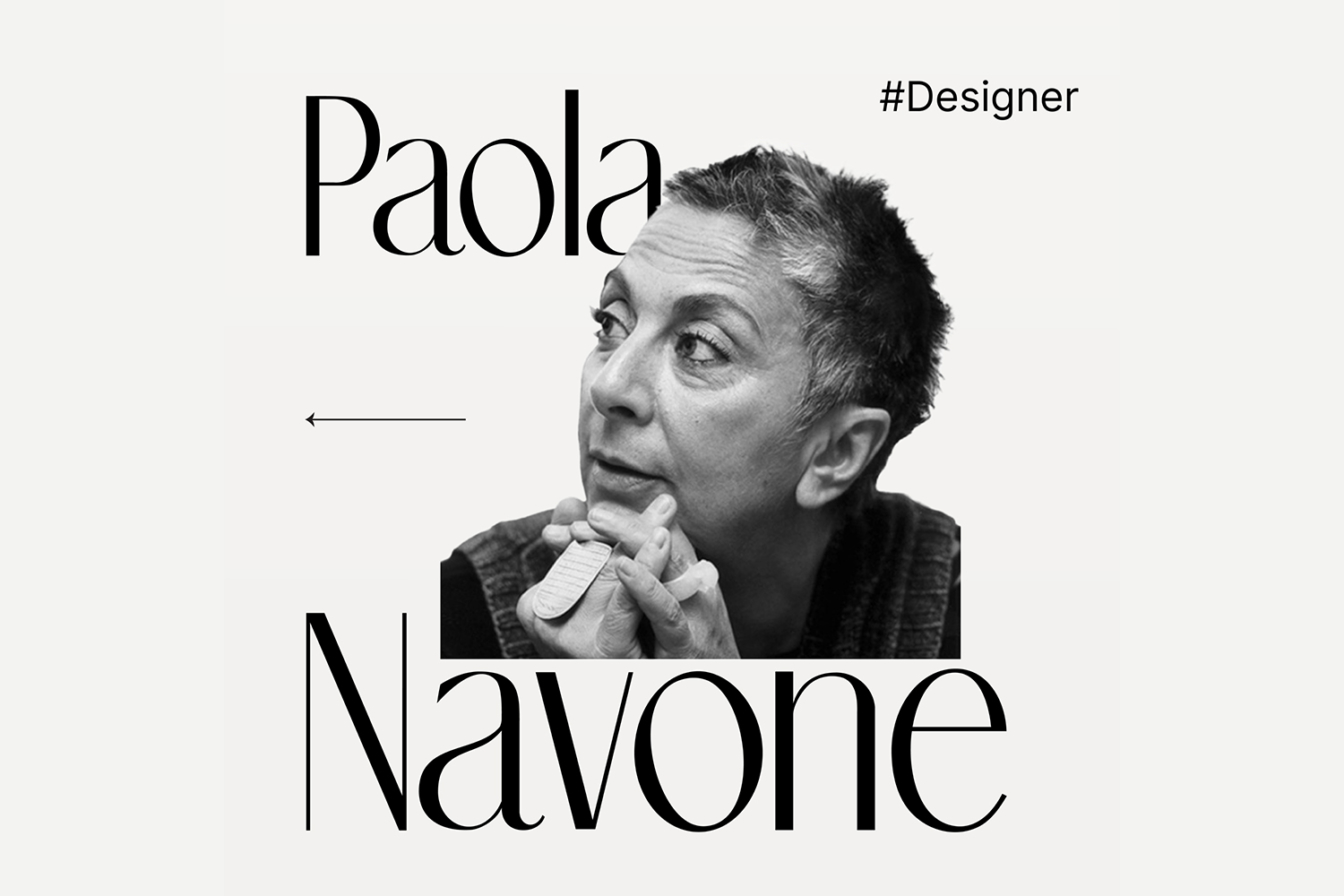 As one of the most famous Italian designers, Paola Navone inspires global beauty lovers with her great strides in the world of art, reflected in her exquisite interior products, pioneering with many layers of meaning. Have more closer information about her growth journey in the design field and the masterpieces she has created for SLIDE – the brand we represent in Asia-Pacific region.
A journey to affirm the unique artistic value in design universe
Paola Navone was born in 1950 in Turin. Her artistic career began when she studied and graduated in architecture from the Turin Polytechnic in 1973. Her thesis entitled Architettura Radicale (Radical Architecture) attracted the attention of Alessandro Mendini, then editor of Casabella. This meeting officially marked the first milestone in her glorious career in the field of design.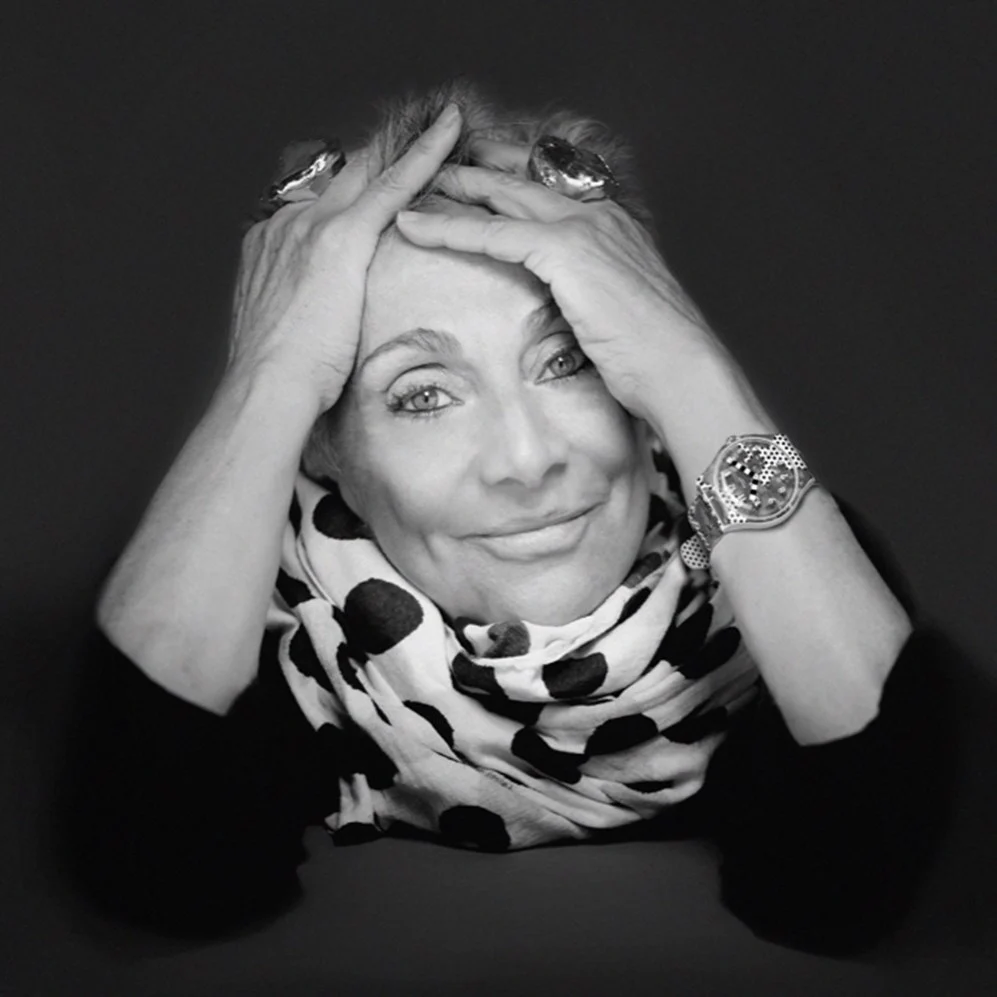 During the 80s, Paola Navone was actively involved in the avant-garde design movement Alchimia and Memphis. Around this context, she had the opportunity to work and collaborate with a avant-garde design support company called Abet Laminati. Paola Navone learnt quickly and fully applied her key knowledge to go further on the art design path that she was pursuing. Mastering the concepts of avant-garde beauty and the ability to create exclusive art products with a contemporary look that transcends space and time, Paola Navone has received valuable results that prove her talent. In 1983, she received the Osaka International Design Award – the first award in her career. From 1985 to 1988, she worked as a consultant for Unido and for the World Bank for the Philippines and Indonesia. In 2000, Paola Navone was also named "Designer of the Year" by the prestigious German magazine Architektur & Wohnen.
With her valuable experience and artistic thinking, over the past 4 decades, Paola Navone has made a strong mark in the global design field. Her mind and soul is a hymn that harmoniously combines the modern, open and ever-moving form of the West, and the colors imbued with the unique identity of the South. Paola also displays a special talent for rediscovering designs from the past, then remaking and embellishing them into contemporary masterpieces that are valuable for the present moment. This spirit has been breathed into every aspect of her works and created a large "wave of support" from global beauty lovers.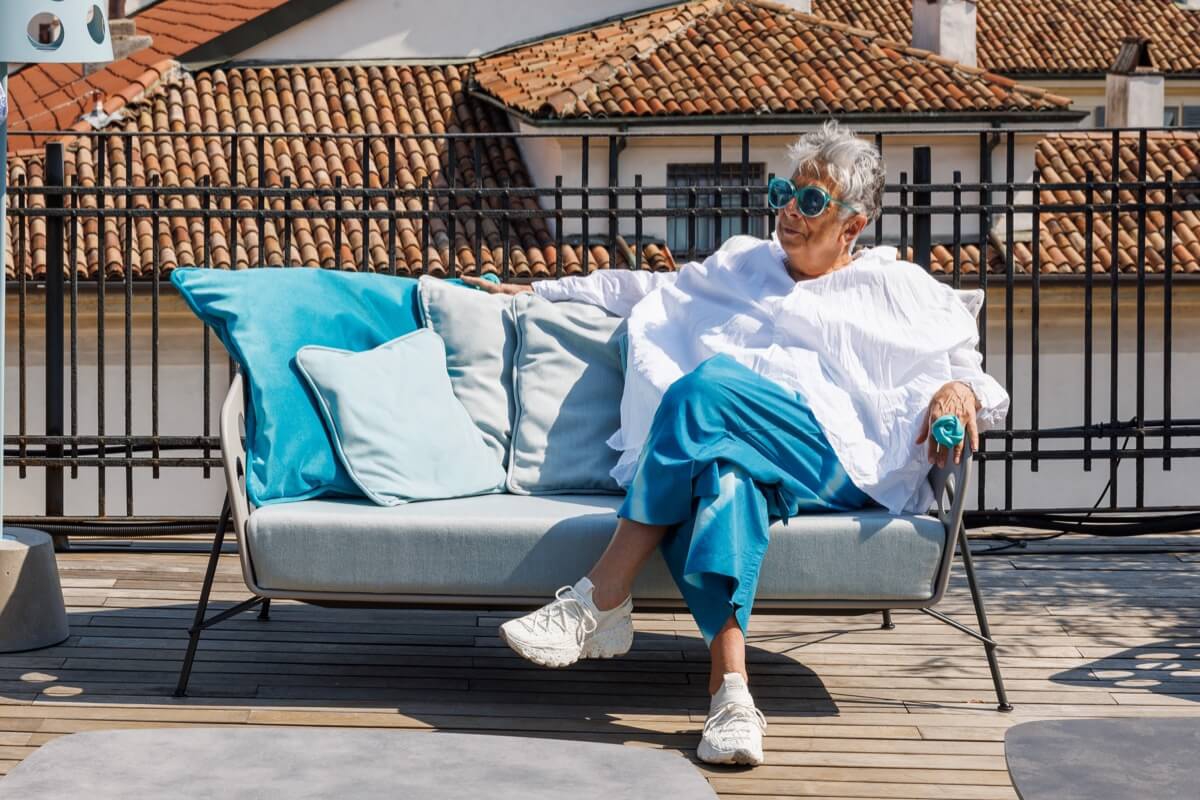 Currently, she works as an interior designer and consultant to furniture and material manufacturers, and always strives to blend contemporary beauty with traditional handicrafts. "Unique" is a popular word for Paola's products, as this often results in only one example of her products being produced. She has also become a partner of many big brands: Armani, SLIDE, Knoll International, Natuzzi, Alessi, Driade,..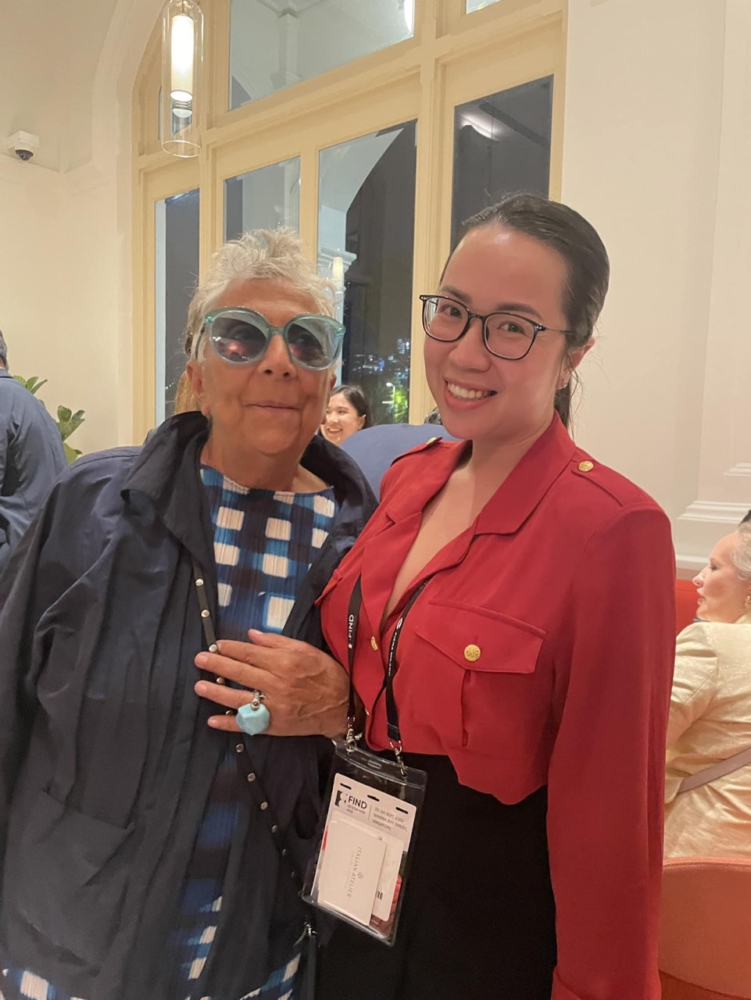 Our CMO Jasmine Chau taking pictures with Ms Paola Navone
And her exclusive collaboration with our brands...
Carrying her design signature, Paola Navone has created promising, exciting and beautiful interiors for 2 of our brands: SLIDE & Riva1920. And more than just a display piece in a living space, they exude the spirit, pride and unique value of Paola Navone.
Slide Design: Low Lita Collection
Low Lita collection is one of the prominent names from our brand: SLIDE. Designed by Paola Navone, this collection includes 3 products: Low Lita Table, Low Lita Lounge and Low Lita Love. Inheriting Paola Navone's unique, slightly mischievous and disruptive artistic creative style, these 3 pieces of furniture are impressive with their funny appearance, bright and novel color scheme, and can be coordinated for many design styles whether in luxury or minimalism style, for indoor or outdoor spaces.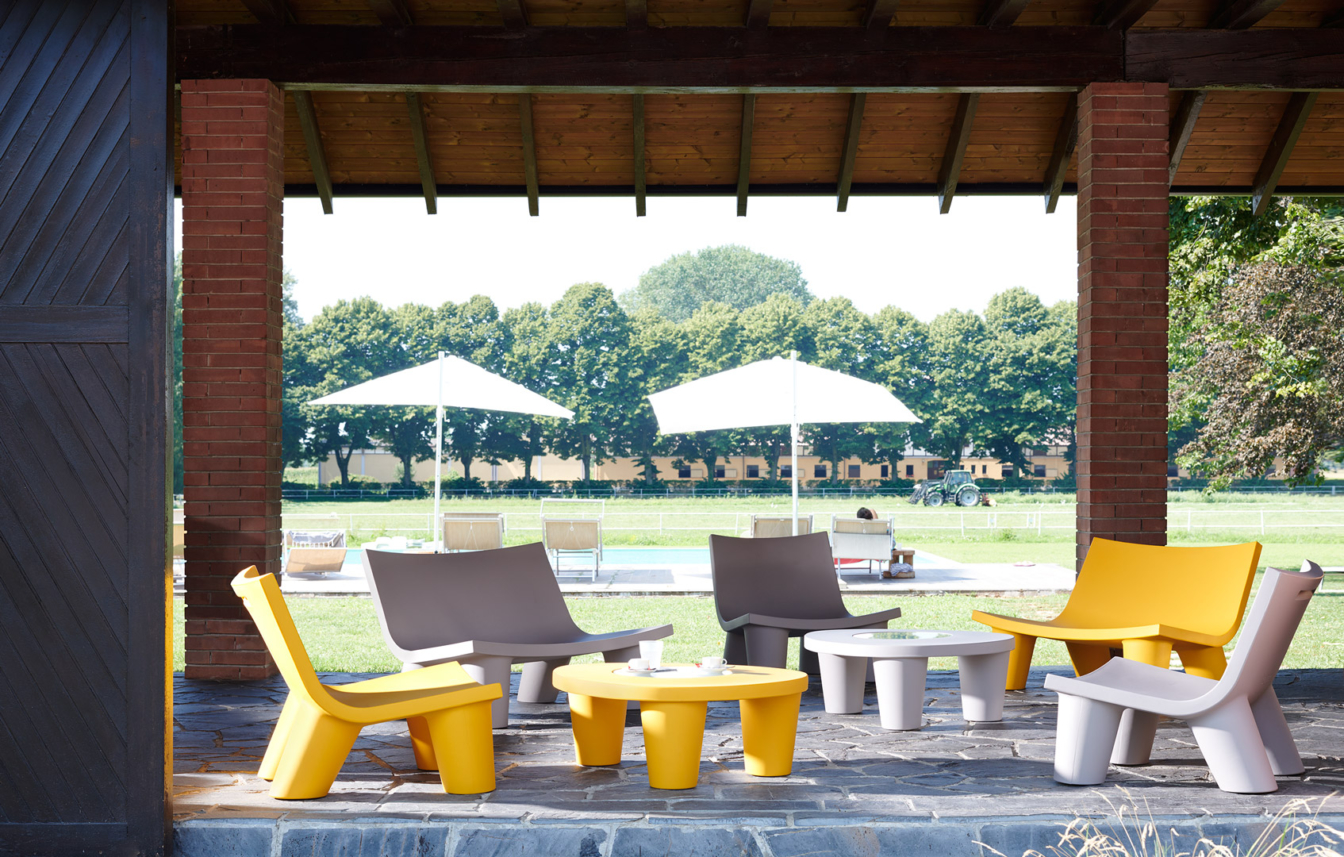 Low Lita Table is a special coffee table, designed with tempered glass on top to create a solid feeling. Its 3 table legs have a rather "voluminous" and funny appearance, clearly showing the general spirit of the whole collection line: unique, interesting, a little funny but still ensuring quality throughout the process.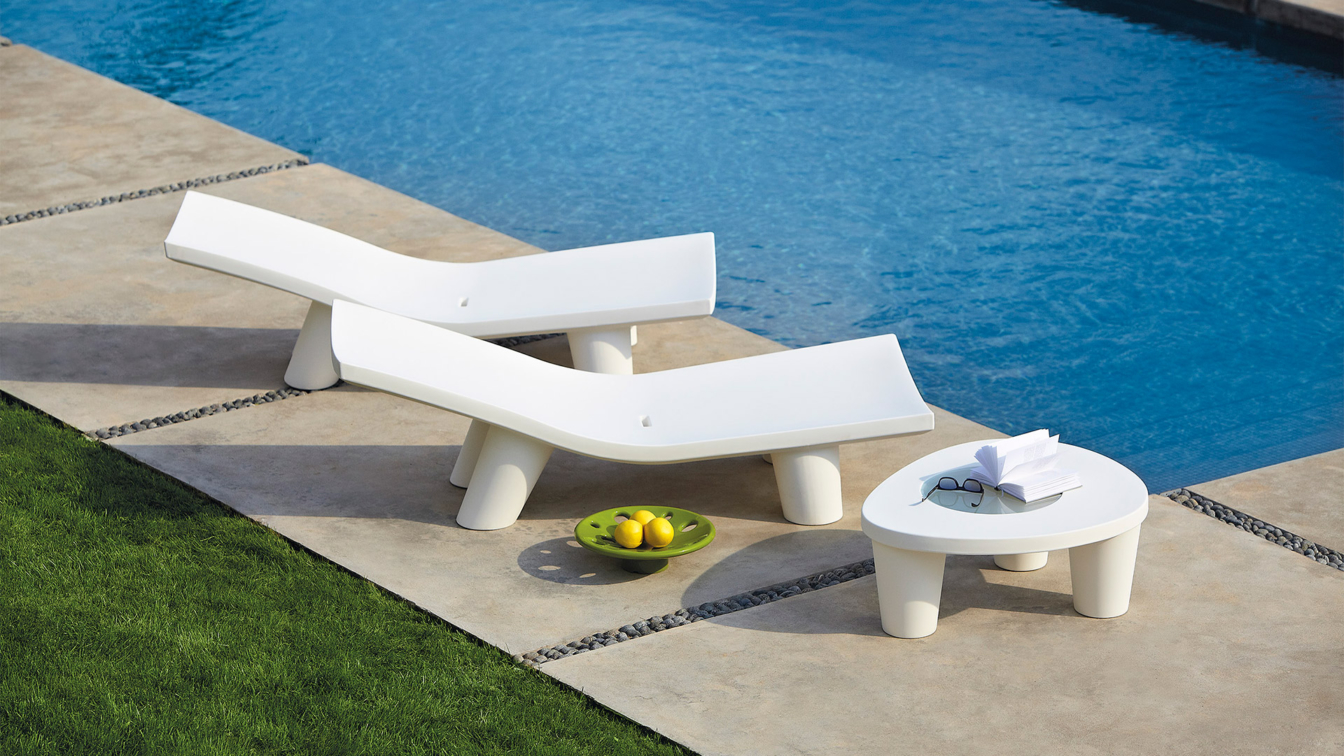 Meanwhile, Low Lita Lounge impresses beauty lovers when it has a slim design and a chair body with a length suitable for 4 giant legs. Combined with soft cushions from waterproof fabric, Low Lita Lounge provides maximum comfort when being used. Rest and relaxation will be enhanced to a new level with this lounge, whether in a secluded, quiet room or outside surrounded by nature with openness and spaciousness. Of course, the main vibes of the collection are still cleverly conveyed when the products are covered with monochromatic yet bright colors that express modernity, inspiration and playfulness in every moment.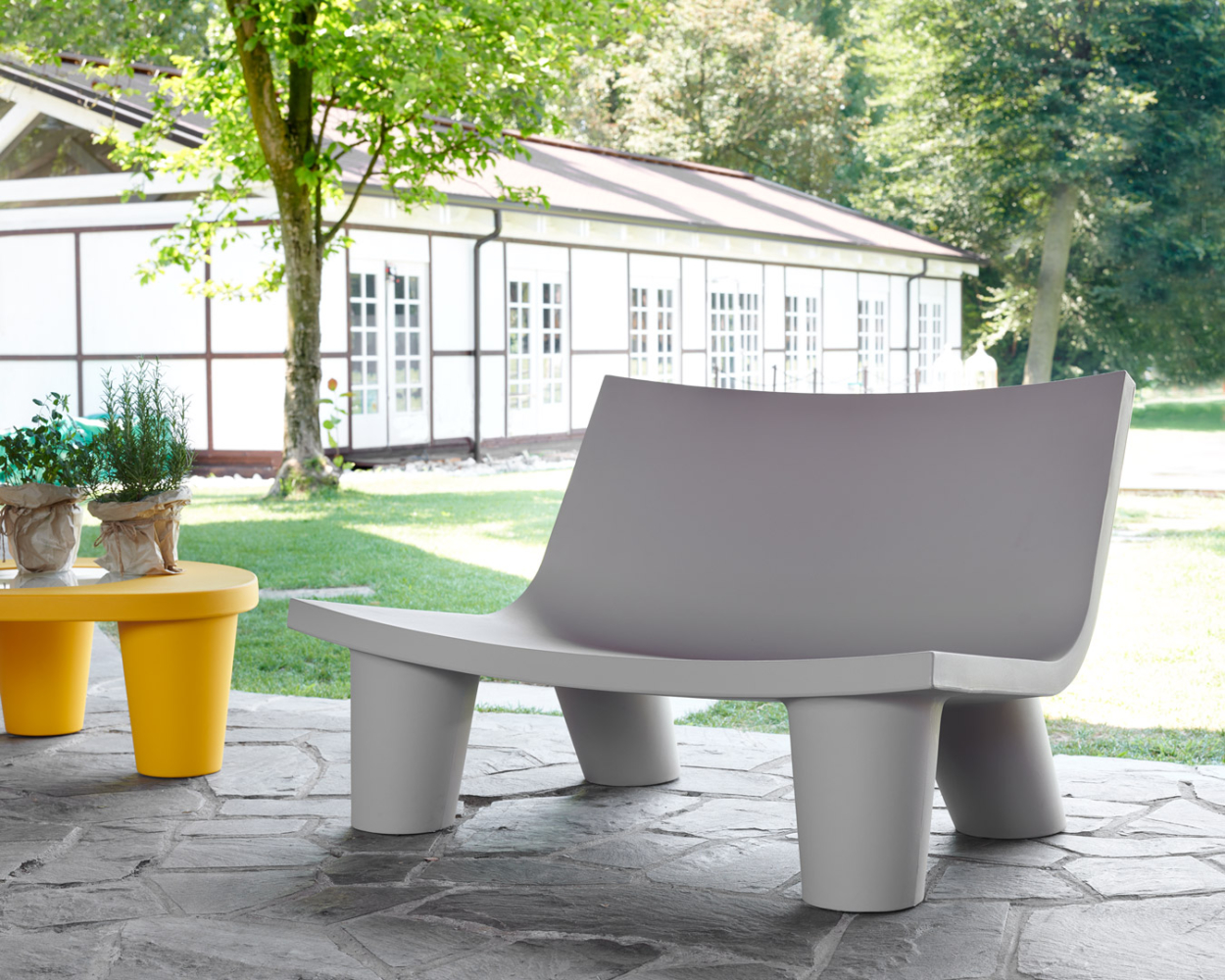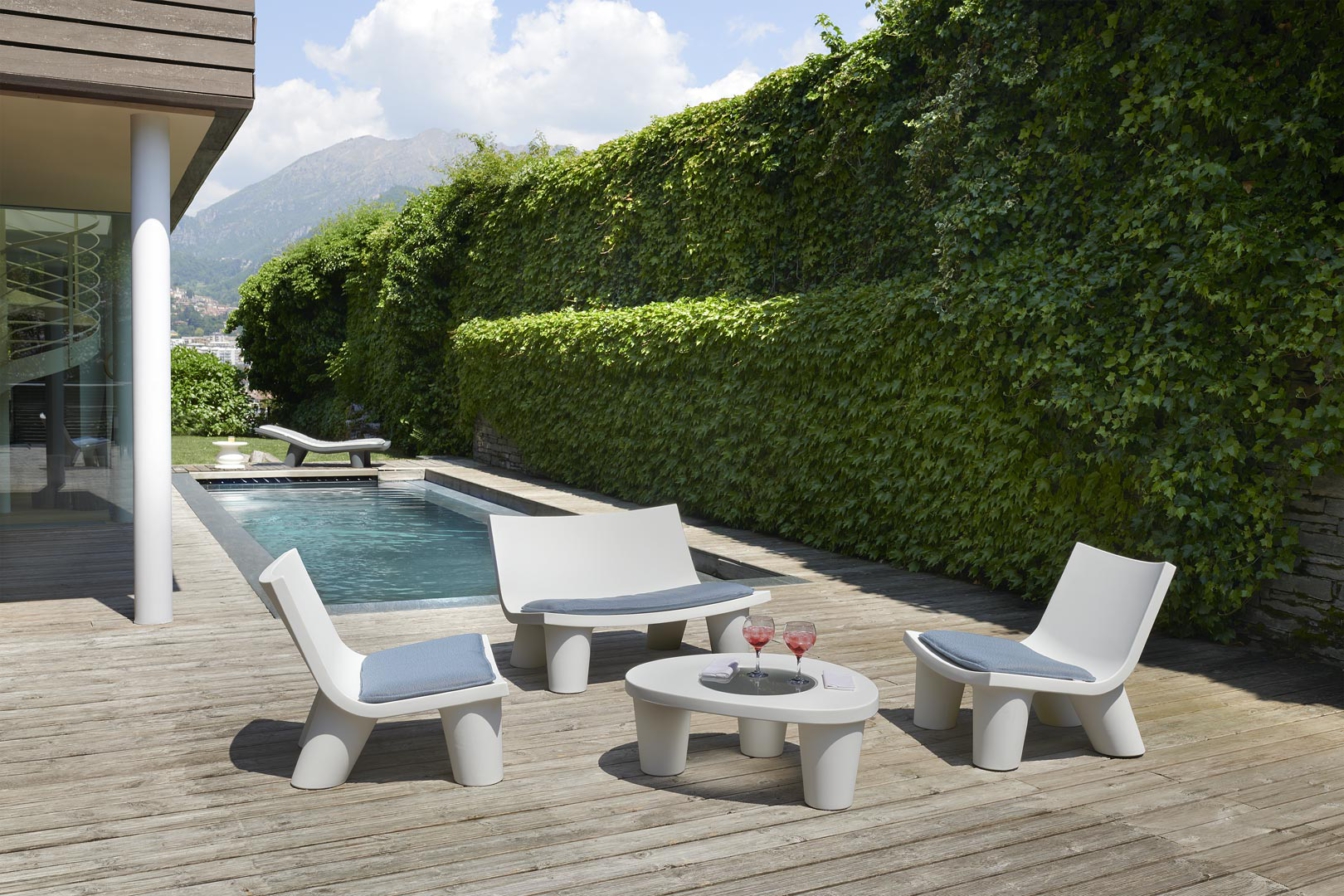 Slide Design: Low Lita Anniversary
Low Lita Anniversary is the 10th anniversary product of Low Lita low chair. Designed by Paola Navone through SLIDE's unique manufacturing process, this is a "masterpiece" that surprises with its distinctive aesthetic.
The appearance of Low Lita Anniversary makes a strong impression with perfect interference between two tones of black and white, creating an amazing visual effect enough to fascinate any viewer. Sharing about Low Lita Anniversary, SLIDE: "SLIDE proposes a special edition created by a unique production process, which is the result of great research of polyethylene manufacturing that reveals an amazing aesthetic result."
With a beauty touching all the senses, also being the iconic symbol for the low chair, Low Lita Anniversary is a high-standard art piece that Paola Navone creates for SLIDE .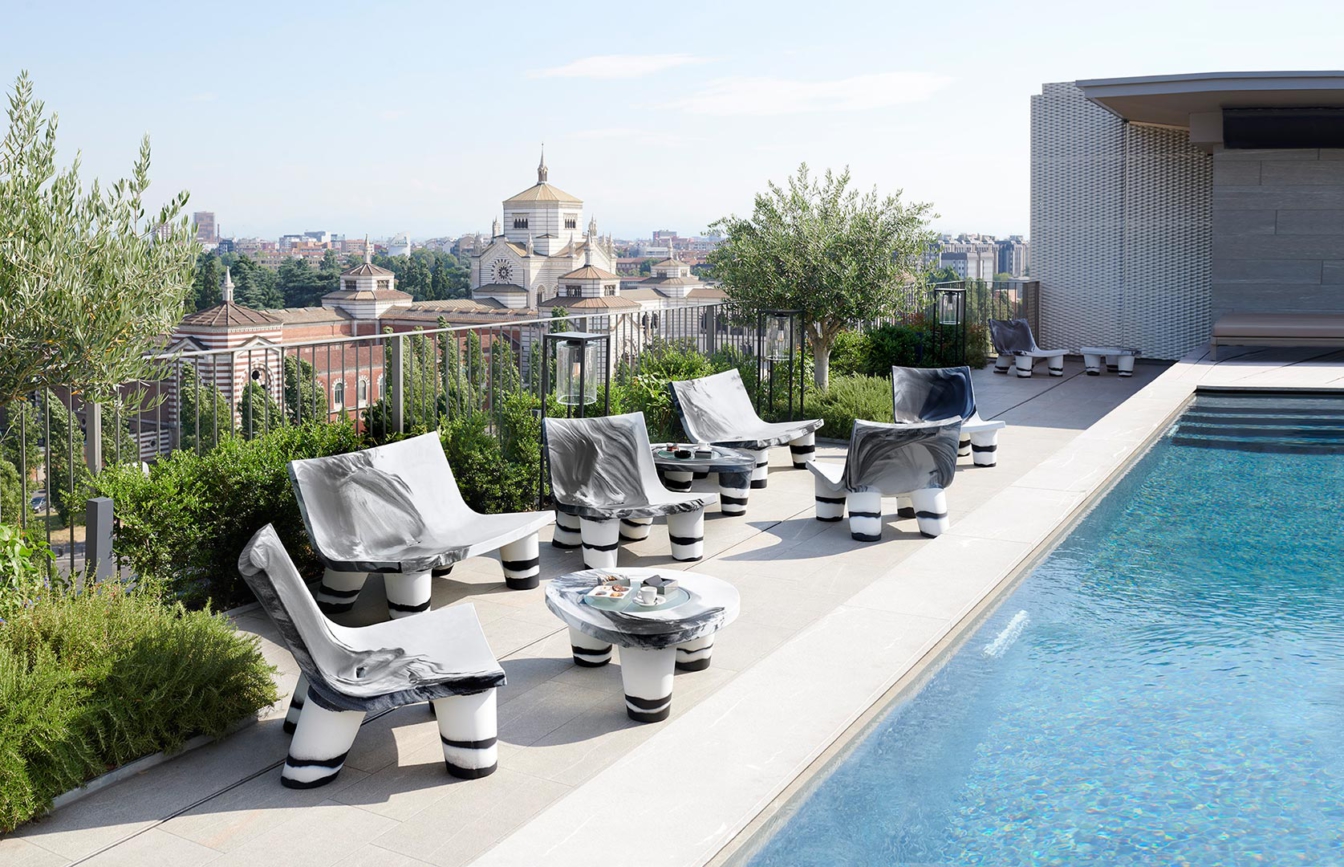 Another art piece designed by Paola Navone: Ottocento. With neoclassical inspiration, Ottocento combines the classic nature of shapes, with elegant dark colors and the sophistication of marble, becoming versatile and attractive in every viewing angle.
Admiring the exquisite art products of Paola Navone for SLIDE, few people can stop admiring and say "Wow" with her uniqueness when creating each artwork. If you wish to purchase more detailed information about them, or have a closer look at Paola Navone's masterpiece for our brand, don't hesitate to contact Italian Atelier.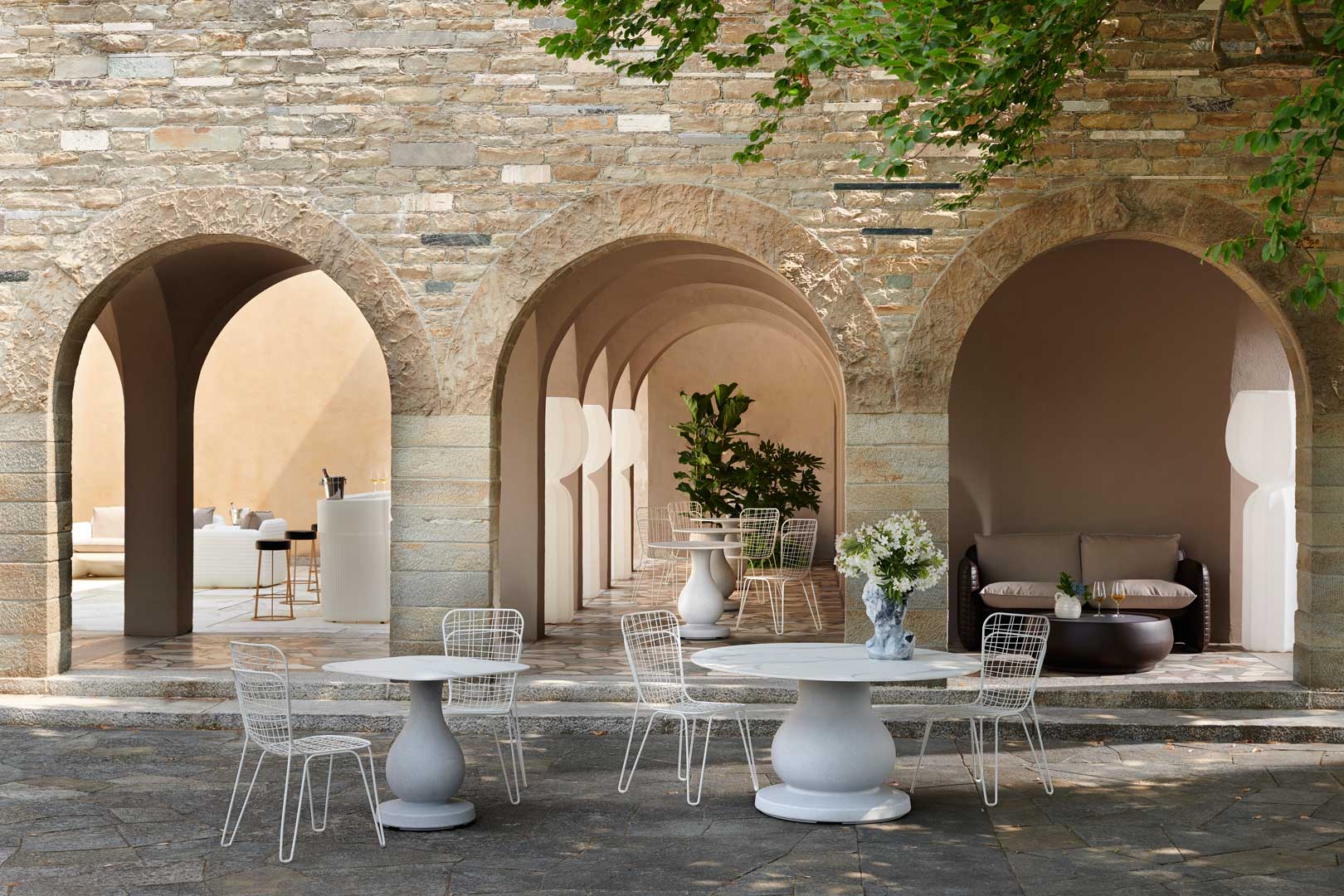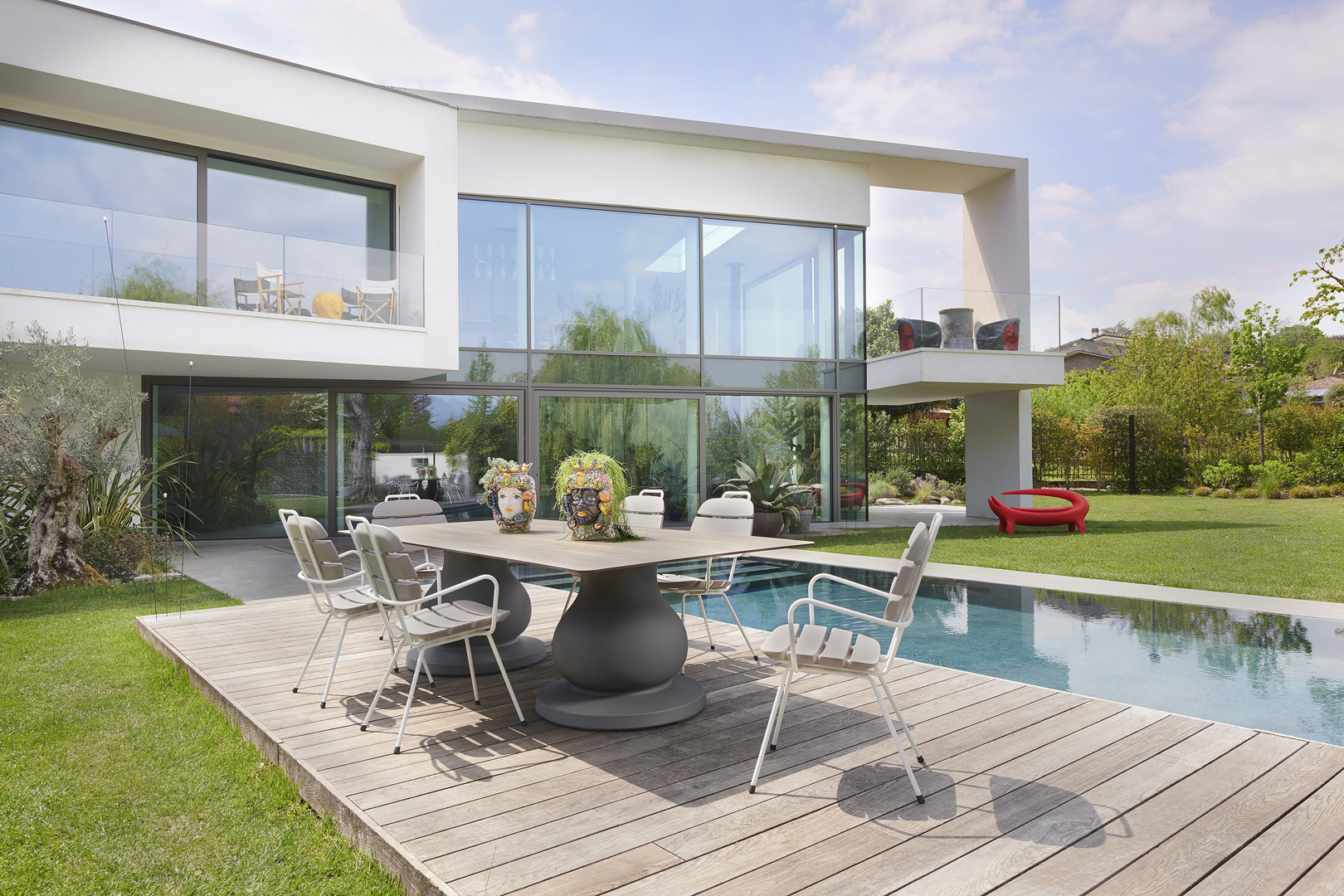 Riva 1920 's Briccola wood
Understanding the value of wooden items as well as the spirit and inspiration conveyed through each story of Riva 1920's wood materials, Paola Navone also designed and created Briciole, with the main material being Briccola wood, belonging to the category Art & Specials. The creativity of this talented designer has created a piece of furniture possessing great value in shaping when not only arranging the alternating wooden blocks in a liberal sequence, creating good artistic effects, but also integrating colorful animal shapes in each wooden circle. The rigidity and solidity combined with the unique creativity of Paola in the application of color in details is a special highlight in this "masterpiece" of Riva 1920.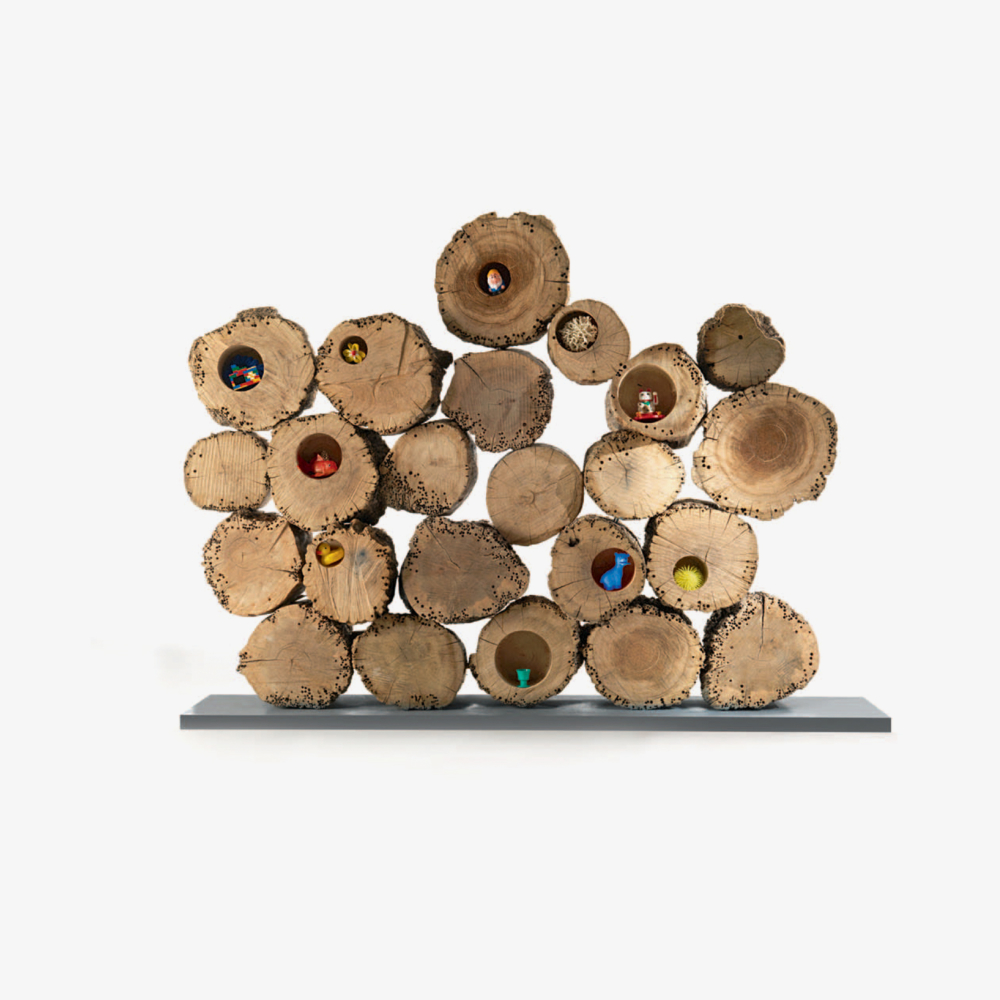 With the artistic talent and boundless creativity of a true artist, Paola Navone has left the design universe with truly valuable masterpieces. With a contemporary touch that is harmoniously combined with the characteristics of each brand, her works is a special inspiration that will be handed down forever in the art world.