The status quo of Ultrafragola inauthentic purchases in Vietnam
Published October 5 2021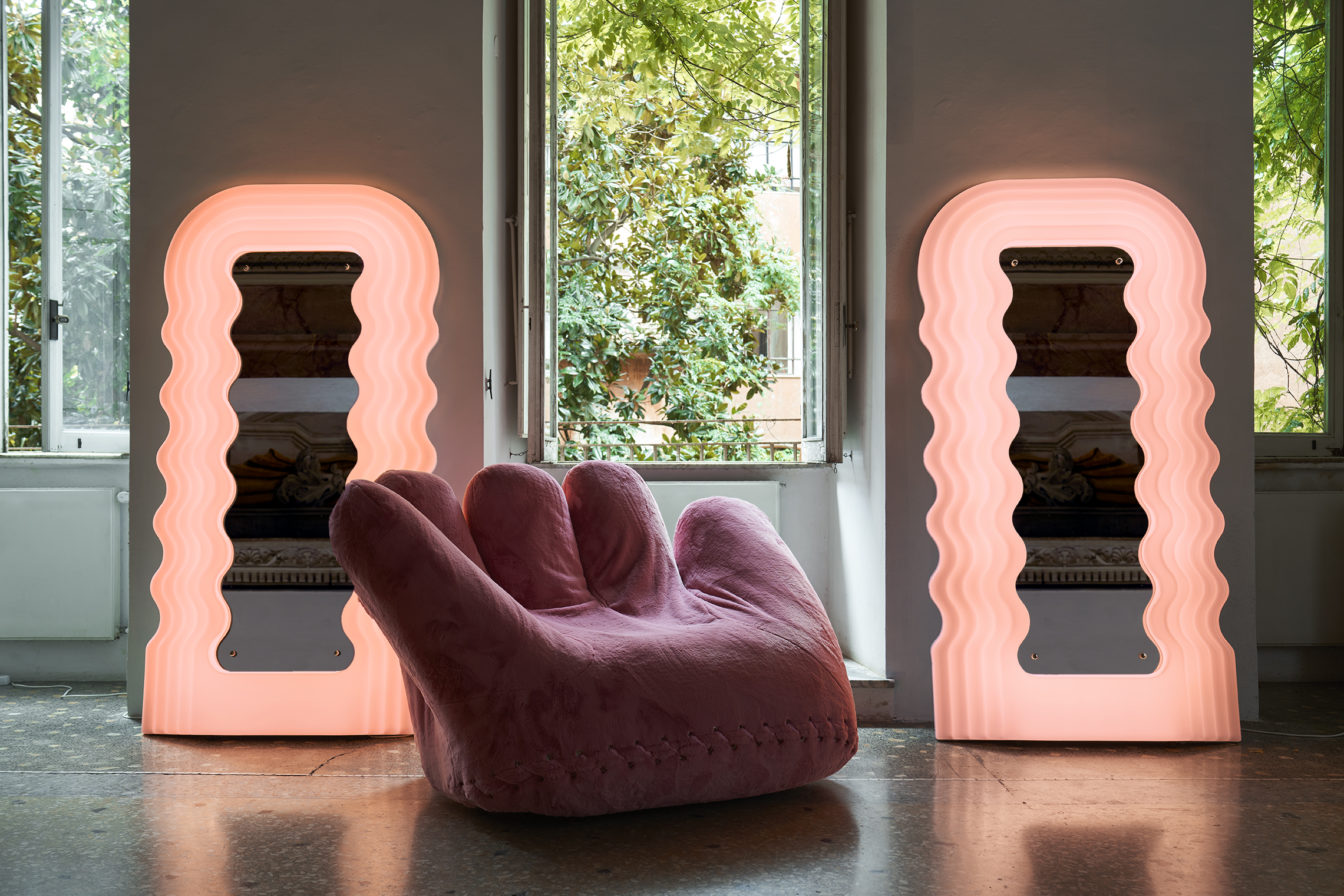 According to 7SAT's State of Influencer Marketing in Vietnam 2020, up to 90% of the customers believe in recommendations given by impactful public figures, also known as influencers. Influencers are playing an utterly important role in society as every status of theirs can guide and shift the customers' perception of a specific brand or product. 
However, recently, an account with millions of followers uploaded pictures that this person took in front of an item that looks like the Ultrafragola mirror/lamp produced by an Italian luxury furniture brand, Poltronova.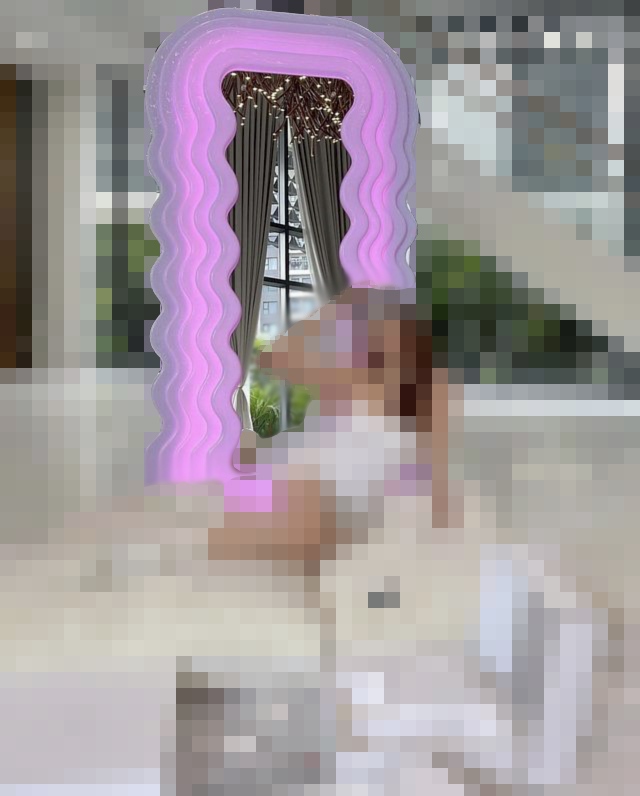 The Ultrafragola mirror is a product that Ettore Sottsass designed for Poltronova and has been produced non-stop since 1970. The mirror is well-loved by many celebrities and famous designers. Its popularity stems from the gorgeous design and vibrant color. With a vacuum-formed opaline acrylic frame, the white mirror can be swiftly transformed into a work of art colored in unique light pink thanks to the built-in LED light. 
Due to its price and the logistic difficulty, inauthentic copies of Ultrafragola started to appear on the market for anyone who would like to purchase a similar product without having to pay an excessive amount.
In our conversation with Italian Atelier – the exclusive representative of Poltronova in the Asia-Pacific region, they notified us that the company had never received a purchase request from the aforementioned influencer. They also let us know that Poltronova confirmed that they had never produced a mirror with such a color.
Why do some famous figures choose to buy unoriginal furniture items?
1. Lack of knowledge
The knowledge gap in a few individuals is the result of both intrinsic and extrinsic factors. Objectively, popular public figures might not be able to obtain the correct information due to lack of time, language barriers, or a shortage of reliable and learned experts who can answer their questions. On the opposite, not wanting to dig deep into a matter and a desire for quick solutions can be subjective reasons. 
2.
Following the trend
The outcomes of joining the trend are better exposure and increased popularity. They are too tempting for some individuals to take time and effort to determine the pros and cons of their action towards the audience and the market.
3. Lack of reliable sources of information
As the nature of the luxury furniture industry used to be exclusive, not much accurate information about luxury furniture items can be found online. The shortage of reliable sources of information is one of the many reasons why some public figures are buying counterfeit products.  
Italian Atelier expressed their desire to become such a place of information and education for the customers. They have been and will be working hard to report all the social media accounts that promote and sell feigned products. In early 2021, Italian Atelier sent an email to a store selling copies of the Ultrafragola mirror on Instagram and succeeded in removing all of their false information previously uploaded.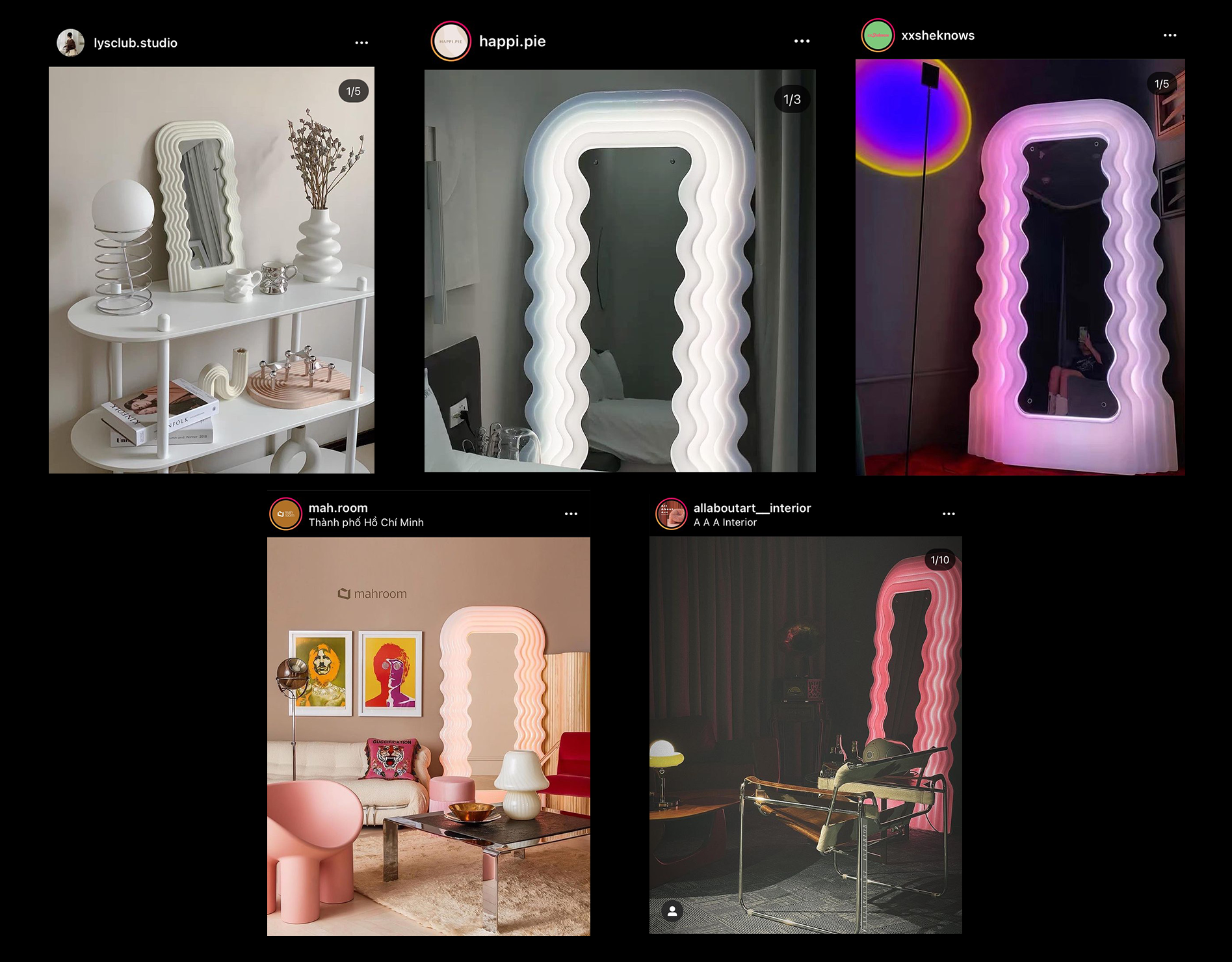 How can we help eliminate this issue?
Not every influencer buys inauthentic products. Italian Atelier told us that they had received lots of orders from celebrities who wished to purchase an Ultrafragola for their own. There are always two sides to a problem and trading unoriginal products is an issue that requires actions from both the audience and the influencers. 
Influencers need to consider more before publishing status online and have wiser purchase decisions to protect themselves and being good role models for their followers.  
The audience not only needs to indulge information more carefully but also has to strictly reject inappropriate behaviors of some influencers to prevent the market from being filled with inauthentic products. To practice your rights as a customer, buying through an authorized representative like Italian Atelier is the safest and the most cost-effective option.
No matter where you stand, each of us needs to be a smarter customer, especially when we are facing a mixed-up market as of now.
This post is an English translated version of the original article published on Kien Truc & Doi Song magazine