3rd April – a remarkable date for the man's ongoing journey
Published April 3 2022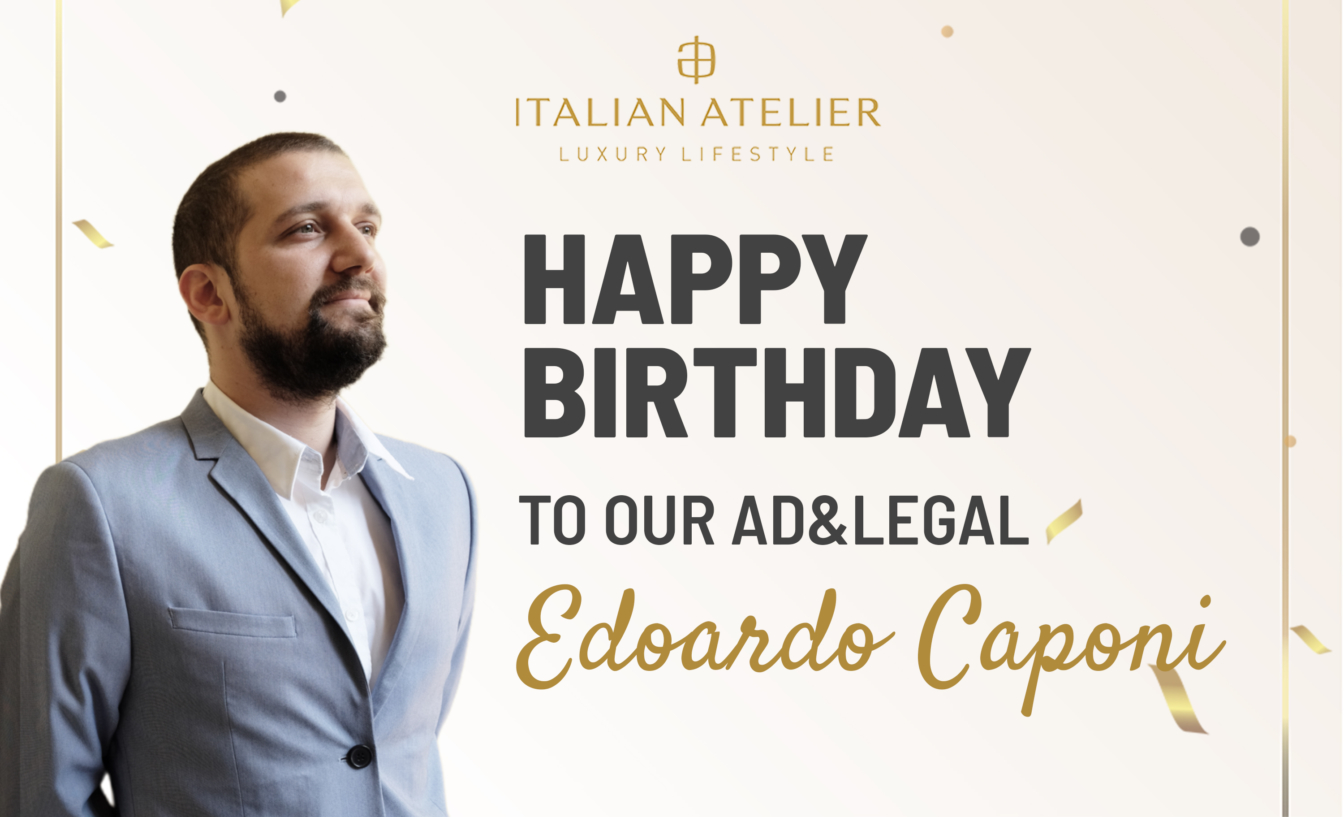 Today is a special day, when together we will celebrate the birthday of Edoardo Caponi, our AD and legal. Edoardo Caponi has been contributing to Italian Atelier since 2014 with all of his enthusiasm. On this day, let's listen to the story of this amazing man and his journey in Italian Atelier.
A CHALLENGING START IN A NEW POSITION
Edoardo Caponi did not have a smooth beginning when he decided to stand on his own two feet. He got into Italian Atelier as an apprentice in finance after working in some other businesses. The first phone calls with famous clients have never been so arduous and thrilling to him. Edoardo was required to enter into a job that he had never experienced, speak a language that he was not fluent in, and dive into an industry that he had zero knowledge of. These barriers can definitely build up a burdensome challenge not only for him but for anyone else at such an early age. However, not giving up in front of difficulty, this young man had decided to step out of his comfort zone and created a massive push behind himself. With all of his determination and eagerness, Edoardo forced himself to learn, figure out life's beautiful values, and outstandingly grow.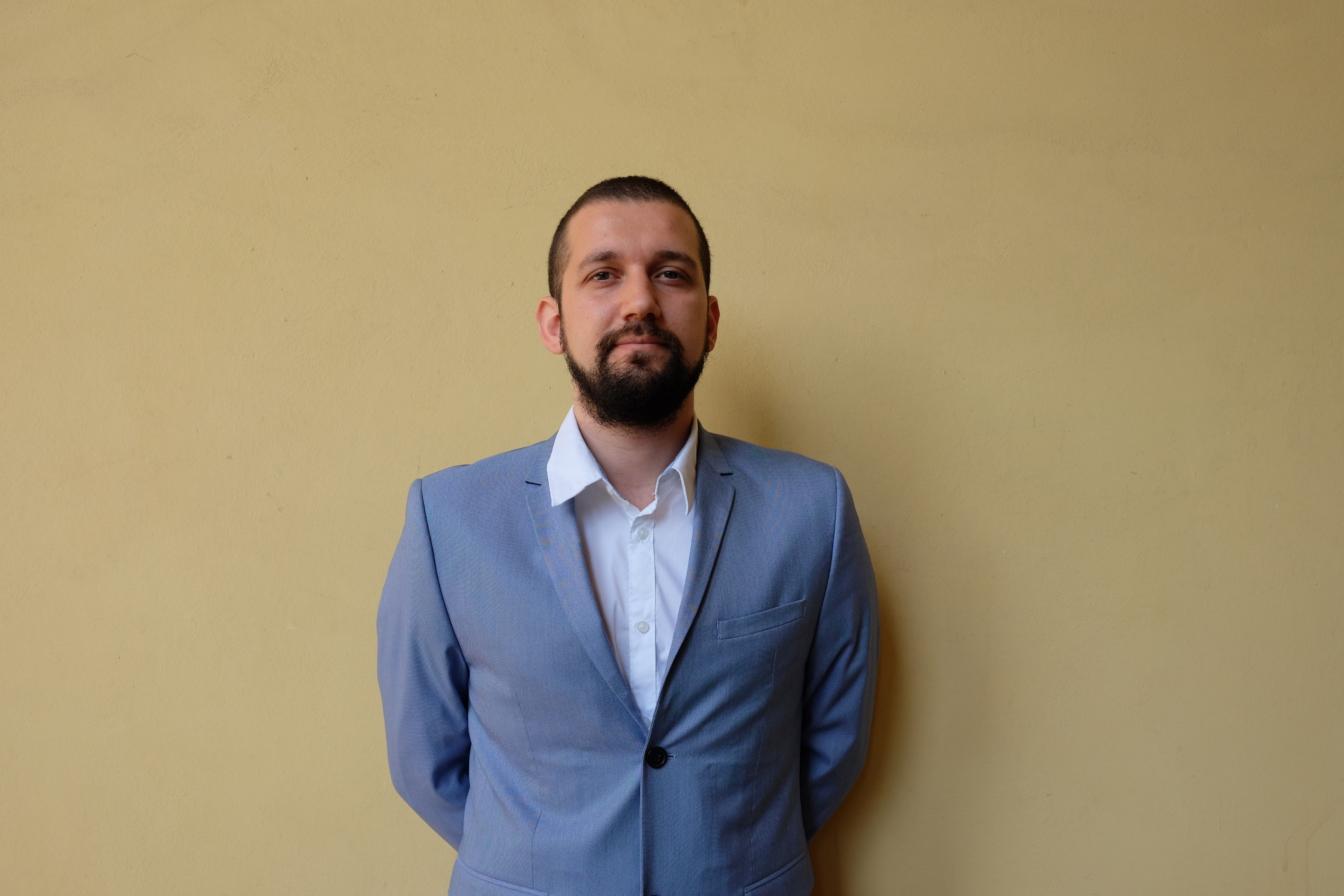 Edoardo Caponi's self-portrait 
WHEN HARDSHIP BECOMES LEVERAGE
Brave. This is a word that can be used to describe the journey of Edoardo Caponi in that stage of life. Despite zero understanding of the interior industry, he has seen every opportunity to join furniture fairs and meet industry experts as a great source of knowledge. The inspiration about furniture that touched his heart from the first days has gradually grown stronger and stronger, as he continued to attend large and small industry events around the world. 
After years of experience, not only could he feel deeply about its essence, but also understood something that only experts can figure out: furniture is not just an inanimate object but all about home, and choosing luxury furniture is a synonym for enhancing our lifestyle quality. During this journey, Gianfranco Bianchi, the CEO of Italian Atelier, was a companion that he luckily had besides, who has taught him from how to make phone calls to many other methods. Every time he has a question, what he receives from Gianfranco is not an answer, but a hint for him to find the answer on his own. Edoardo shared that "The great lessons I have learned after my 8-year journey at Italian Atelier have not only brought me skills in AD & Legal position but also a better comprehension of great values ​​in life". Currently, Edoardo Caponi is outstandingly handling a total of 40 different brands, with difficult tasks related to law, contracts, and cash flow.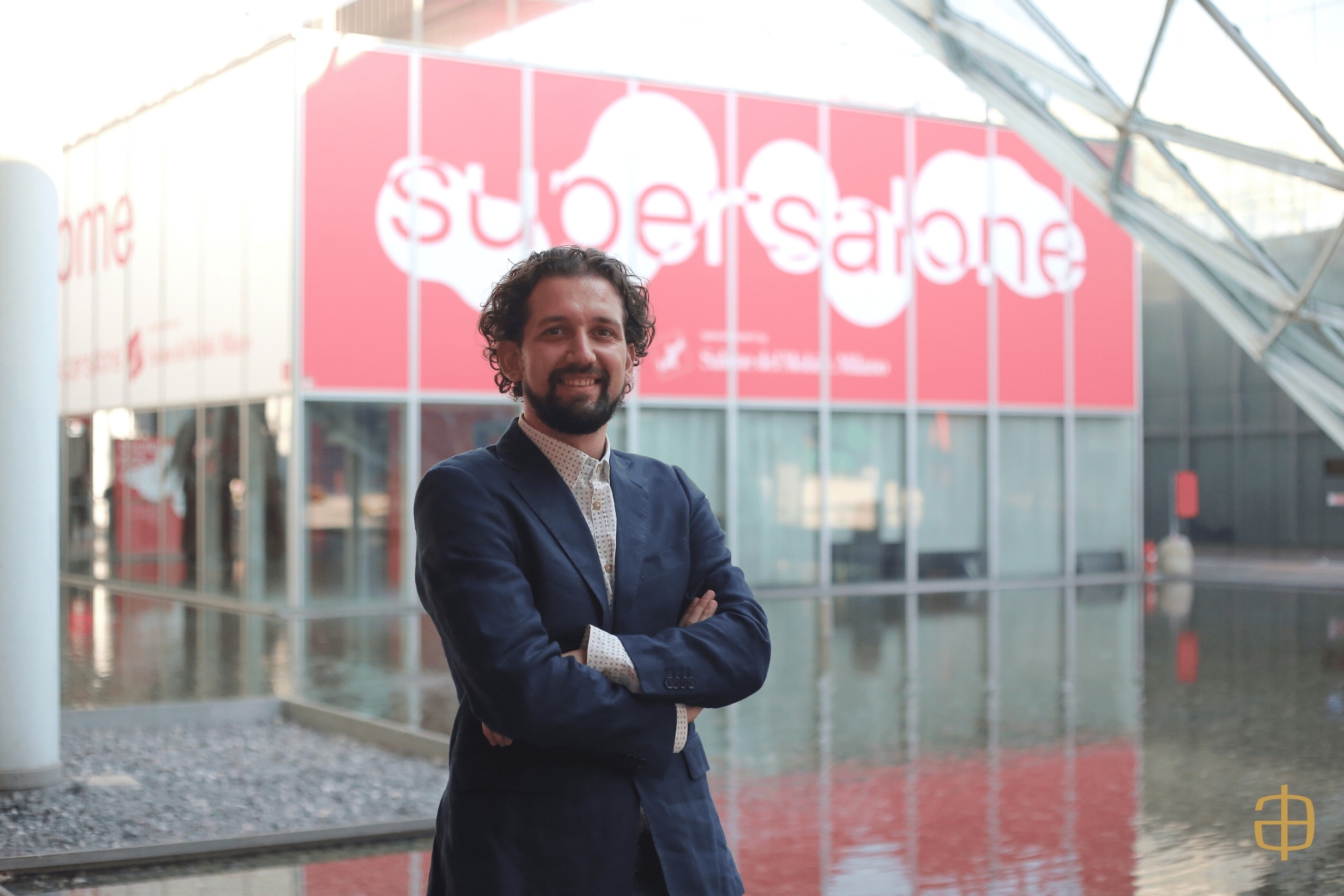 Edoardo Caponi in Milan Design Week 2021 
ANOTHER SELF IS DISCOVERED
It can be said that until now, Edoardo Caponi is a formation of wonderful experiences and people he has met in life, but more especially, of his zeal and determined heart.
You will be amazed by the positivity that is spreaded out from this young man every time you meet him. Years of accompanying the company have helped Edoardo expose a new person of himself, who can achieve surprising things that he never thought he could. Edoardo Caponi today always strives to be a better version of himself than yesterday. Understanding that "life" and "work" are two separate definitions but strongly support each other, he found his reasons to surpass through the hardest times. Positive, honest, and young are three perfect words that you can use to describe Edoardo Caponi.
Sharing her unforgettable memories with Edoardo Caponi, Mrs. Jasmine Chau said "It is hard to express my pride when observing Edoardo Caponi grow and prove to us that he deserves this position more than anyone. From a young man with no knowledge or experience in law prepared, he has now become an expert who manages all contracts related to the Italian Atelier. His bravery, courtesy, and strong will together can conquer the love of everybody".
Edoardo Caponi has been in Italian Atelier since 2014 and he has no reason to leave. Each time a vision is set and completed, this young man understands that what we are together building is no longer a dream. He strongly believes in the value of Italian Atelier and Gianfranco Bianchi's vision can bring to the Asia-Pacific and European furniture markets. 
On this April 3rd, for the next journey, we wish you will have good health, a brave heart, and always be able to bring your experiences to young people like us. Thank you for never stopping contributing your effort and being an indispensable part of every success that Italian Atelier has today.