Jing Zhao – the image of haughty peony and her journey at Italian Atelier
Published November 8 2022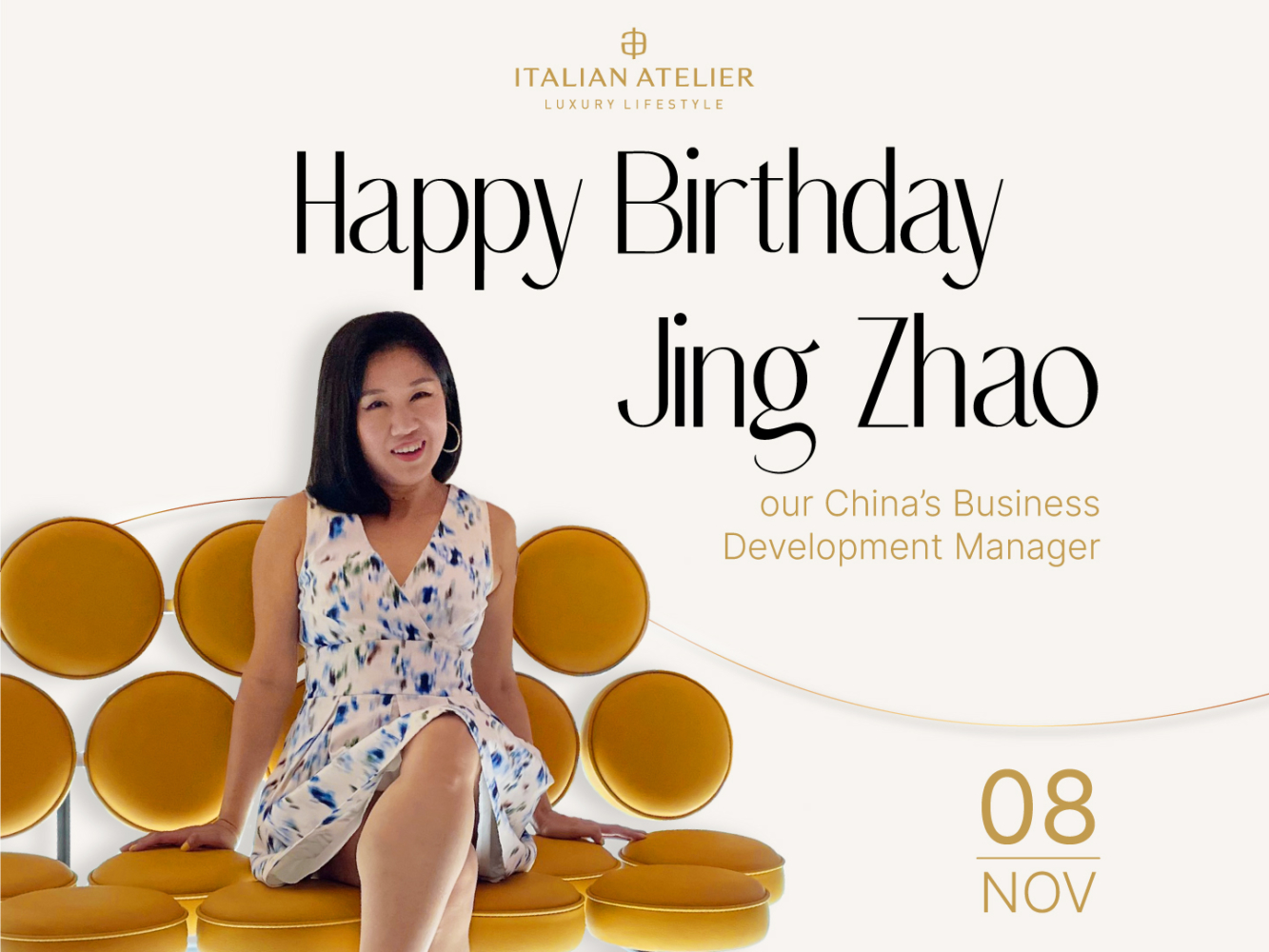 November 8 was not just an ordinary early winter day, with drops of sunshine radiating down every corner of the street and cold winds gently blowing on each window. It is also the birthday of Jing Zhao – business development manager of Italian Atelier in Chinese market.
Every employee at Italian Atelier plays the role of diligent "builders", laying foundation bricks, creating Italian Atelier universe solid, durable and ready to fulfill all goals. Among the recent achievements in the Chinese market, it would be a mistake not to mention the best efforts and serious attitude during the working process of Jing Zhao – our business development manager. She is like a peony, representing the arrogance of independent women, perfumed with working in a multinational environment and many developed lands like Italian Atelier.
On the first day of turning a new age, Italian Atelier team was fortunate to have a small interview with Jing Zhao. Not being serious and too focused on work, we have agreed to share with each other more honestly and freely than ever before, so that Jing has the opportunity to voice her thoughts and feelings, along with the orientations in the near future, and send the warm words to Italian Atelier family.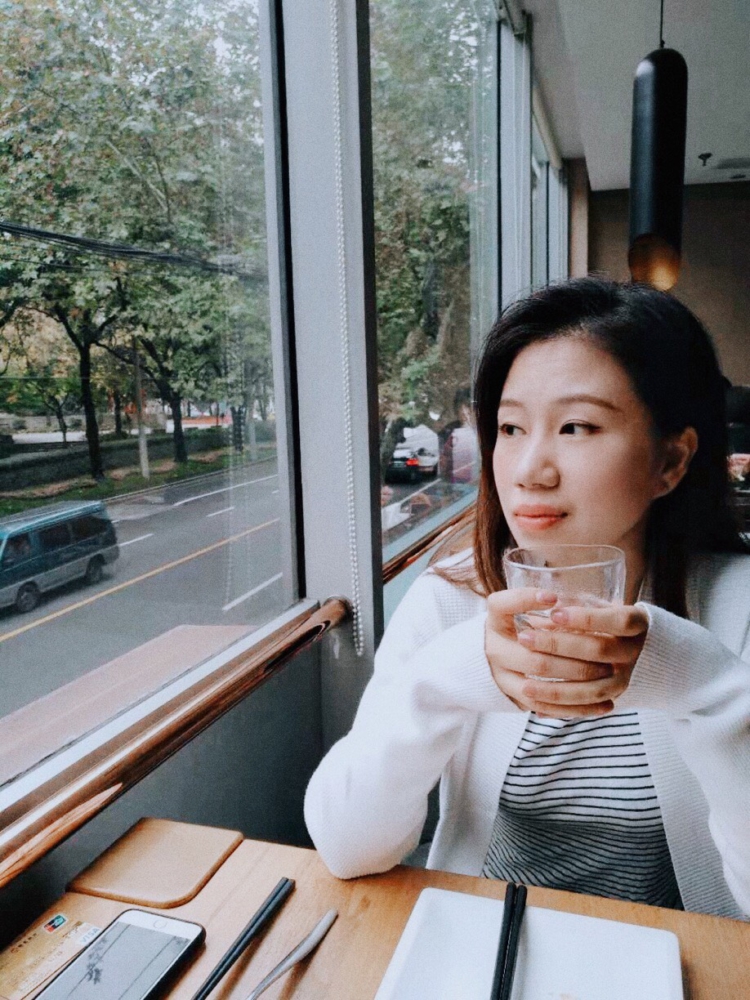 10 years working in luxury furniture and "the stable destination" called Italian Atelier
Hi Jing, thank you for taking the time to talk with us. First of all, can you tell us a little bit about yourself and your current job at Italian Atelier?
Hi all the members of Italian Atelier family. Hmm, to talk about myself, I am an open-minded person. Currently, my job at Italian Atelier is Business Development Manager in the China market. As you know, our company operates in Luxury Furniture, and fortunately, I have 10 years of experience working with passion and resilience in this field.
Can you share why you chose Italian Atelier as your career destination? Our company operates in the Asia-Pacific region, and your position is to become an effective bridge between the company and its customers, and also play a decisive role in driving revenue performance of the company. In this role, what experiences and skills do you think you have learned and practiced during this time?
Italian Atelier is a well-known business working in luxury furniture industry. With my experience during 10 years working also in this field, I firmly believe that having the opportunity to work at Italian Atelier will be a great journey for me.
About the experiences and skill, I think the most important thing is "Know well market dynamics and business network about luxury furniture". This is natural because if I don't understand it well, I will not be able to fulfill the role of "bridge" between the customer and the company. Another important thing is "Passion and focus on it".
When working for a multinational company like Italian Atelier, is this a new and special experience for you? How does it feel to be rubbing, learning and trying yourself in a special environment like this? And have you had any difficulties?
Oh yes, nearly 1 year working at Italian Atelier has helped me get a lot of new and wonderful experiences that I never had the opportunity to experience before. What about difficulty? I think my job is to find problems and solve them. So, every difficulty for me is a challenge that must be overcome if I want to stay with the profession. And you know, I love any challenges.
"The connection thread" with Italian Atelier family
Working at Italian Atelier seems to be a journey full of experience and joy for you. So what about the colleagues here? What are they like to you?
I would like to use two words to describe my colleagues at Italian Atelier: kind and easy to share. Although I only communicate mainly through computer screens, every time I work together, I have a feeling of attachment and full help and support.
It's an ideal environment to stay and work! So, can you share one of the most memorable moments you have on your journey with Italian Atelier members?
There have been many unforgettable experiences and memories for me while working at Italian Atelier, with likeable and kind colleagues. However, the most memorable is probably the first day when I was on board. At first I felt mixed, happy, and bewildered, but I immediately felt that my colleagues were extremely friendly. And yet, I also participated in training and received useful knowledge about many new brands that are currently operating in the field of luxury furniture, and are also cooperating with Italian Atelier. That was the day when I got to know the company and the field I work very thoroughly.
"I grow up with Italian Atelier together"
The recent sharing of Jing Zhao really warmed all of us. On the threshold of your new age, also close to Italian Atelier's birthday this November, can you share with us your plans and orientation, with our business and with your own life?
Turning into a new age with the growth of Italian Atelier, I hope our business will continue to develop further. Whether at work or in life, I have always considered the Italian Atelier as a "solid building", also as my second family. And I am very pleased to be able to grow up with Italian Atelier together.
This is also considered a meaningful "wish" of yours for our company, right? Thank you so much Jing Zhao for your emotional sharing in this warm interview! Wishing you a new age with lots of joy, happiness and success in work and life.
Talking about Jing Zhao, Jasmine Chau – CSO & CMO of Italian Atelier said: "Jing Zhao is a young employee, but we appreciate her focus and eagerness to learn. The orders that Jing brings in are not of the highest value but are very regular, greatly contributing to the brand position and revenue of the entire company."
Our "peony" Jing Zhao has entered a new age. Once again, let's raise a glass with Italian Atelier and wish her continued success and many achievements in the future.
HAPPY BIRTHDAY TO JING ZHAO, WISH YOU ALL THE BEST!
From Italian Atelier team.