A Glimpse into The 2023 Asia Architecture Design Awards Winners' Night
Published August 15 2023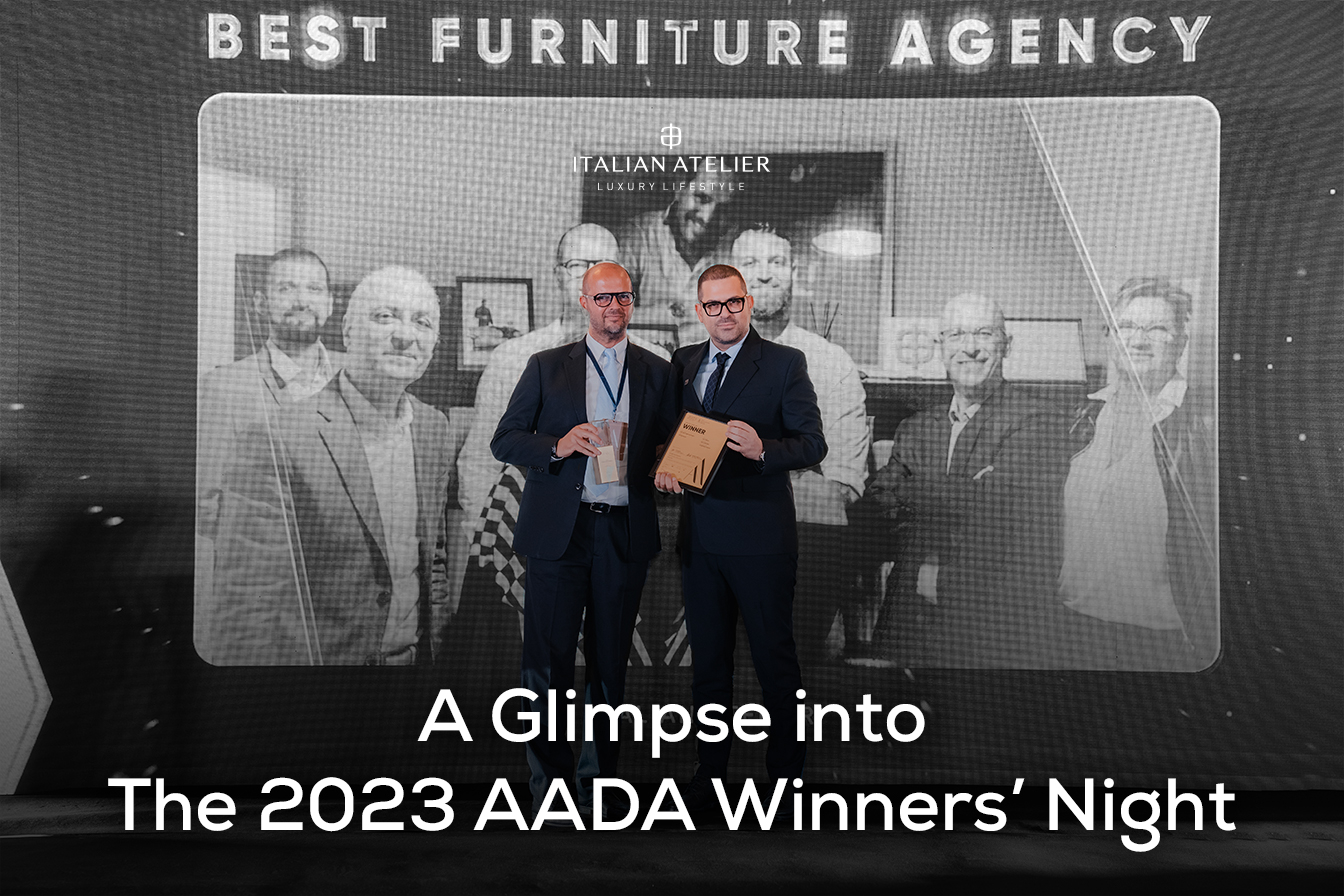 The 2023 Asia Architecture Design Awards' Winners' Night took place at Marina Bay Sands, Singapore, with the participation of a multitude of architects, designers, and leading professionals in the fields of architecture, real estate, and hospitality, representing 12 Asian countries. This prestigious event in the Asian architecture field aims to honor and acknowledge outstanding works of architects and impressive architectural structures across the region.
On the evening of August 14, Italian Atelier alongside the winners of Asia Architecture Design Awards 2023 (AADA) was presented at Marina Bay Sands — an iconic architectural landmark in the advanced metropolis of Singapore.
It is with great pride that Italian Atelier triumphed with the esteemed title of "Best Furniture Agency 2023". Mr. Gianfranco Bianchi, CEO of Italian Atelier, expressed joy through his speech:
"5 minutes of glory request weeks, months of hard work. It is the same to take an important order, sometimes we work months for nothing and sometimes we get it. Most of the brands see only when we take orders and don't understand how much work is behind it. But now, thanks to this award, Italian Atelier Asia-Pacific can re-affirm our position as one of the leaders in the field, gaining a lot of respect and trust from Brands, Customers, Partners and Stakeholders in the last few years, demonstrating our significant contributions to the field."
Indeed, the award is a tribute to the efforts and development of Italian Atelier in the volatile year of 2023.
Apart from this invaluable award, Italian Atelier is also the official partner for AADA to assist in facilitating networking, knowledge sharing, collaboration, and technical exchange among architects and experts from 12 countries in the region, forming a robust Asian architectural community network.