Day 1: Warming up for Salone del Mobile 2022
Published June 7 2022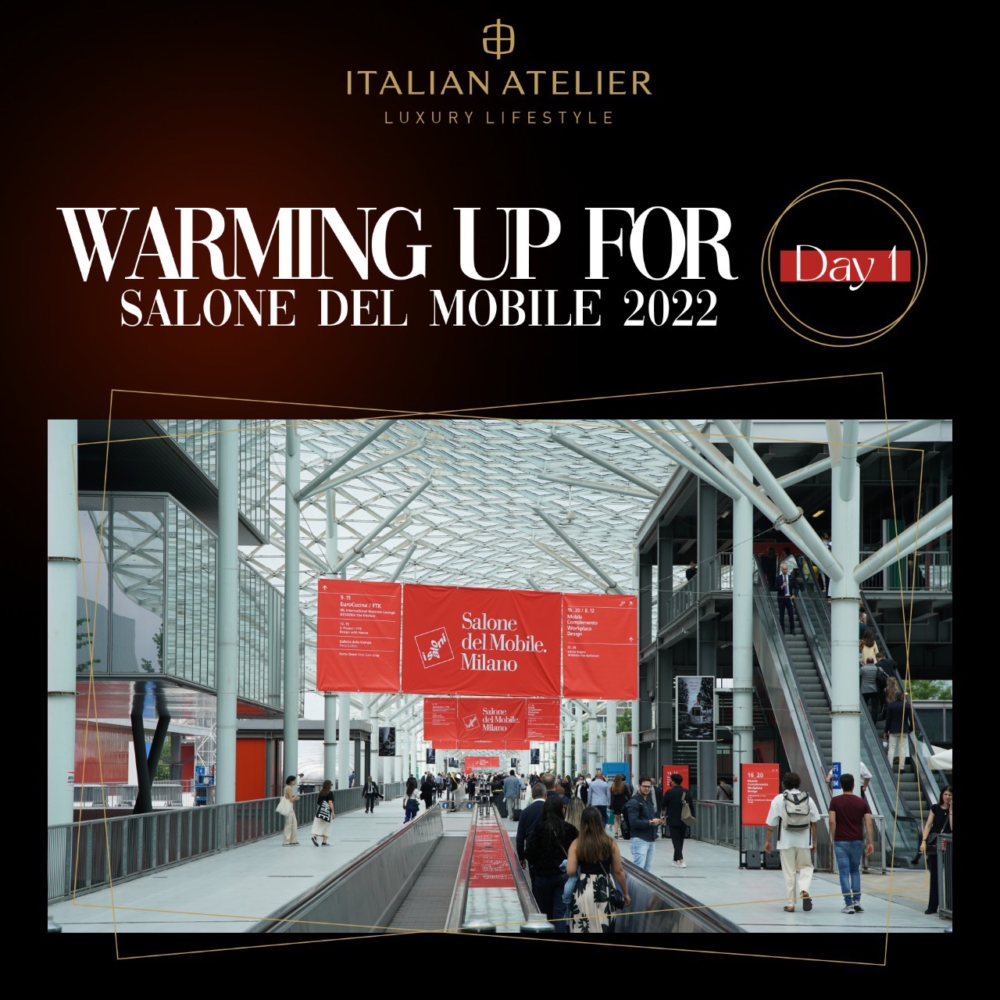 After a three-year hiatus, the world's largest furniture expo has resurfaced. The world's attention is focused on the fair this year on the eve of the event, and what businesses bring to Salone Del Mobile 2022 on the opening day is a significant shift. After the pandemic's struggles, the power of high-end furnishings.
The Salone Del Mobile provides a panoramic view of the high-end furniture business, with sustainable designs and a timeless beauty created by the intertwining of history and innovation. When each home design expresses personalization, when we have the freedom to express our opinions and traits through an object. The interior is not merely a decorative element, but also the setting for each tale that the artist wishes to portray. Salone Del Mobile 2022 will be highlighted by the presence of well-known interior design brands such as Poltronova, Formicalia, Editions Milano, M&C, and GTV.
Formitalia - redefined luxury in a new life
Discover the new 2022 Home collections by Aston Martin and Tonino Lamborghini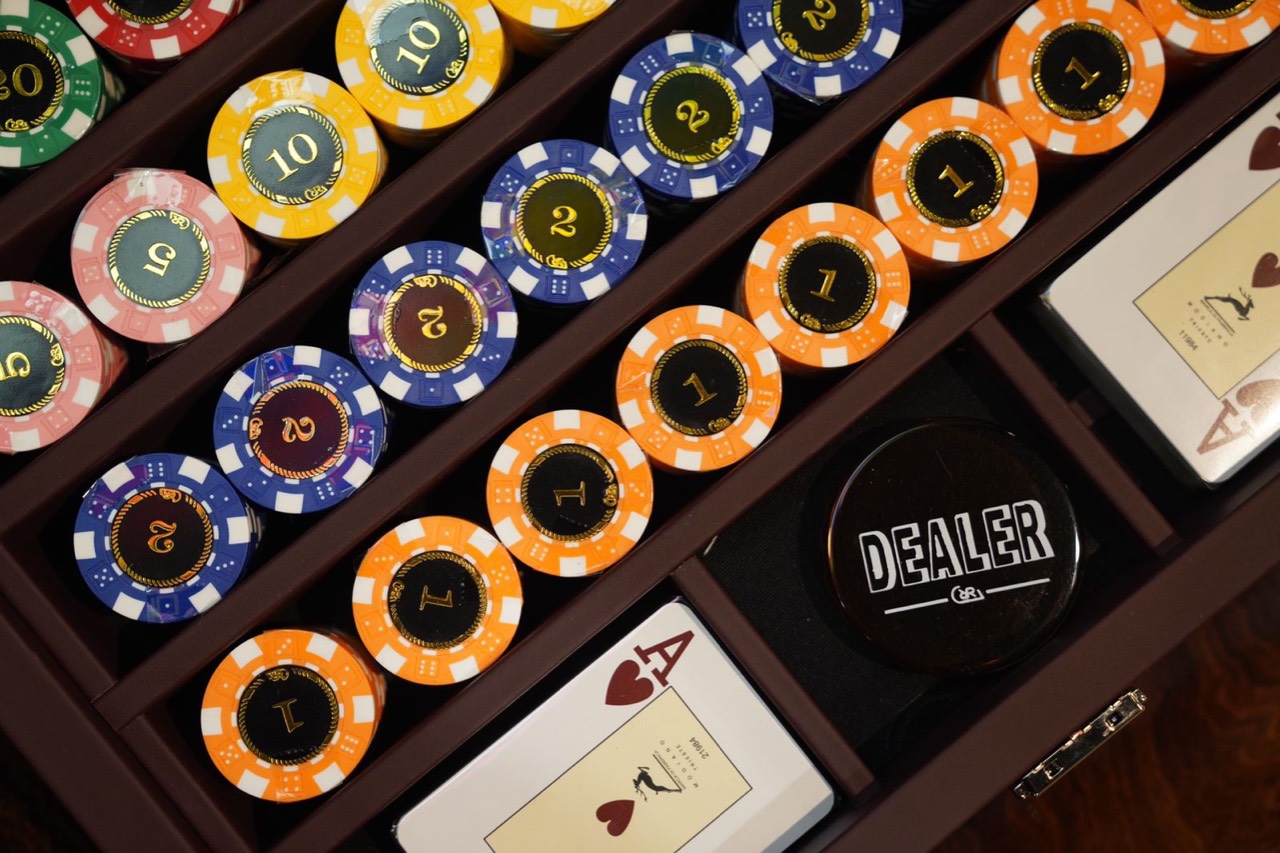 The two businesses' long-standing cooperation has resulted in a one-of-a-kind, modern, and timeless furniture line that pays homage to Aston Martin's legacy and workmanship. The whole range is meticulously produced in Italy with high-end materials. Each item, which comes in a variety of hues, has the ability to engage and indulge all of the senses.
Every object conceptualized, produced, and made by Tonino Lamborghini Casa is imbued with a distinct character. It's the capacity to experiment while staying true to a legacy of exquisite and rough forms. That ardent research that speaks the distinctive language of creativity and engineering, elegance and technology, and synthesizes an indelible heritage of Italian style throughout the globe. Tonino Lamborghini's collections are driven by his enthusiasm. In the design, in the pursuit of details, in the kind of longing that only a respected brand can arouse. Collections for men and women with personality and a desire to stand out.
Tonino Lamborghini's new 2022 Home collection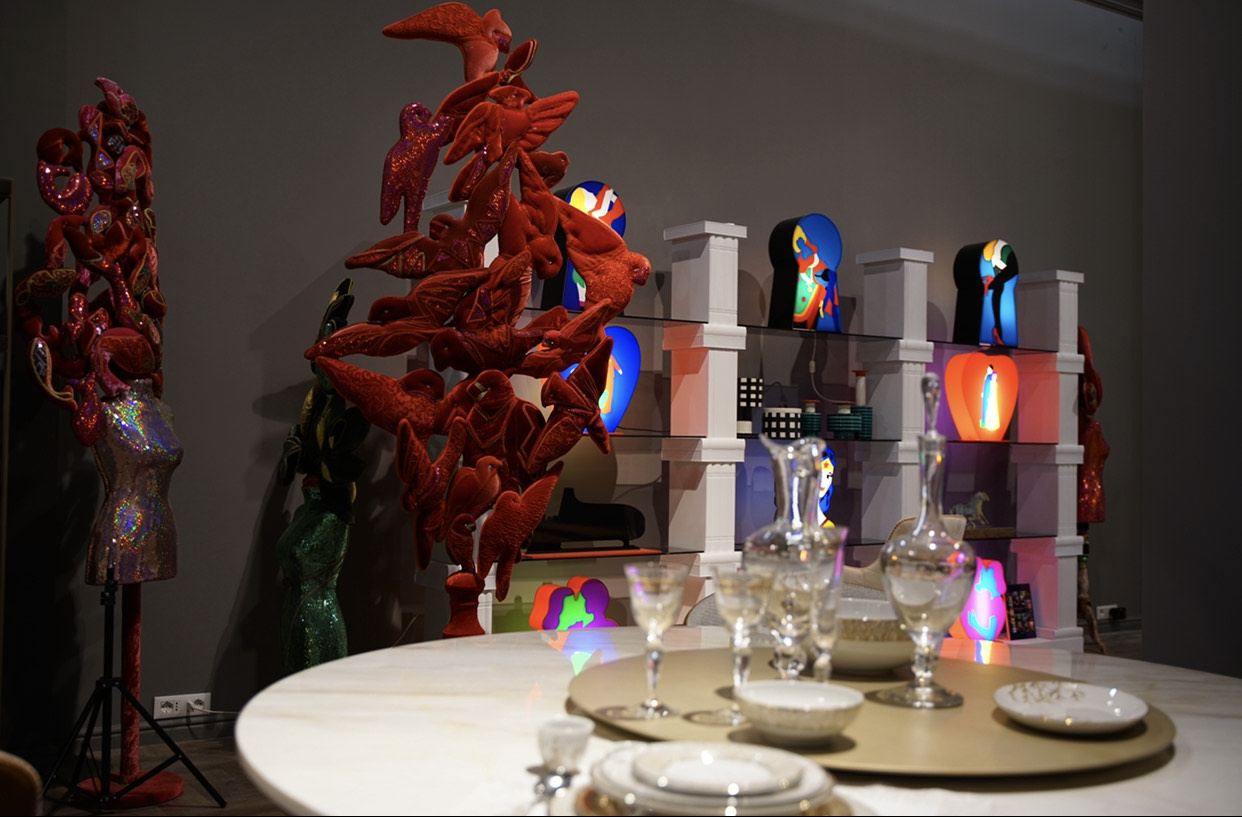 Mirabili - SUPERSTUDIO and their new collaboration
Mirabili Arte D'Abitare and SUPERSTUDIO is presenting Carla Tolomeo's newest collection at Hall 12, Stand D01-D03. . Mirabilia is a series by Formitalia Luxury Interiors that showcases the artist's universe via the soft and plastic curves of her signature couches, as well as her particular style: diverse, colorful, wonderful, surreal, her final creations are both things to lie down and artworks to admire. On silks, brocades, and velvets, imaginative birds fly, giant flowers blossom, butterflies dance, and other pleasant symbols play.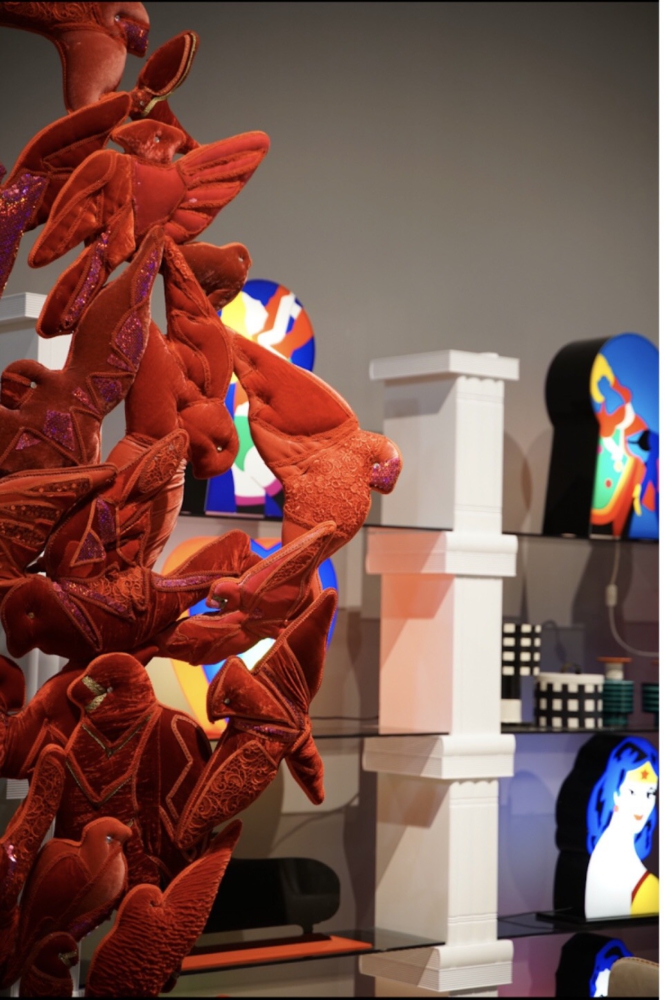 Editions Milano - Italian style's new project
What would Editions Milano bring to Salone Del Mobile 2022 as a sensitive furniture manufacturer that paid attention to every detail? 
Alessandra Facchinetti, a well-known fashion designer, created a Circle series made of Italian-style ceramics. A modern and traditional collection inspired by the form of a flawless round block. Although each pattern is constructed of porcelain, the interior is covered in intricate enamel, giving it a one-of-a-kind beauty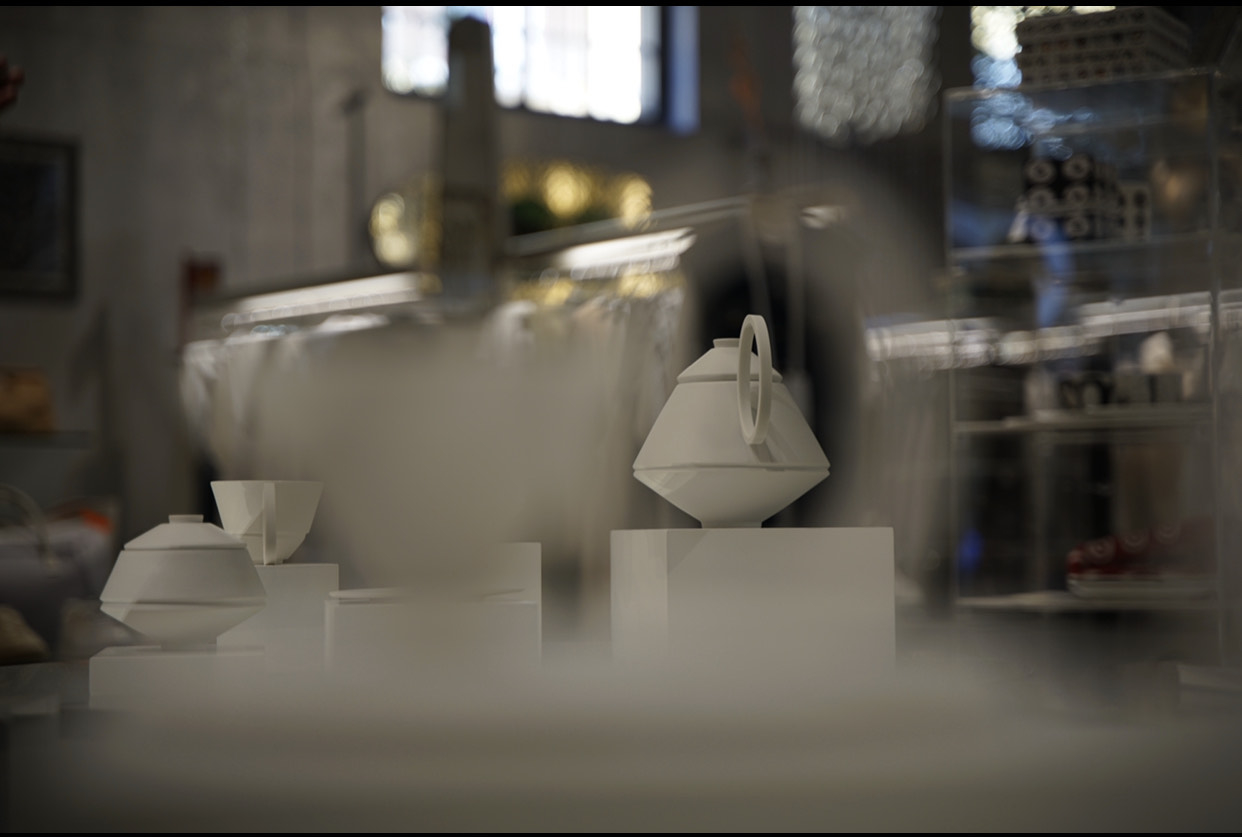 Circle collection by Editions Milano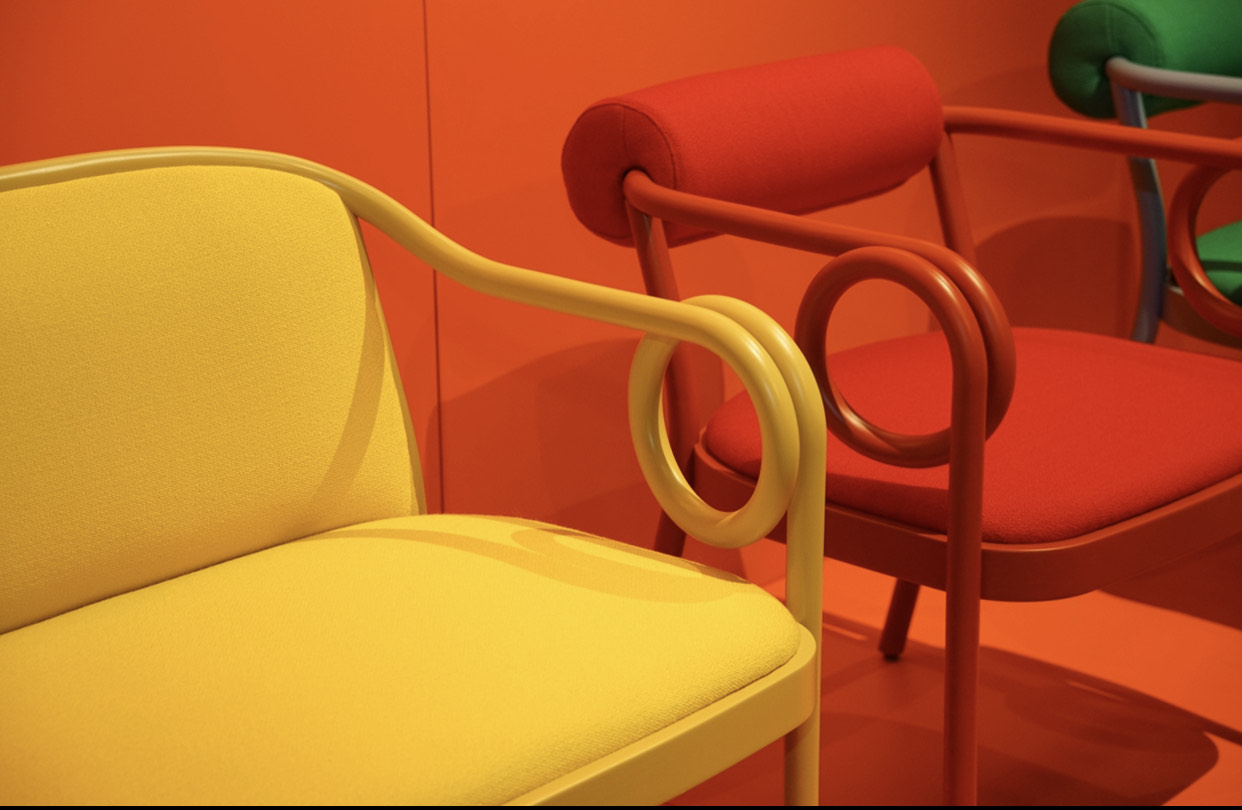 GTV - New Products, New Designers
A new collection is the result of an exclusive collaboration with the goal of generating a product that understands how to communicate the brand's legacy and value. A first-of-its-kind collaboration with Serena Confalonieri, the designer of the Arcadia purse. And the equilibrium between the winding form and one of the classic style aspects of curved wooden curling combines one of the classic style qualities from the curved wooden curling. The living room space surrounding the GTV stall is filled with light and colors that are both classic and modern.
GTV's newest collaboration with Serena Confalonieri