Day 2 at Salone del Mobile 2022 – the return after 2 years of absence
Published June 11 2022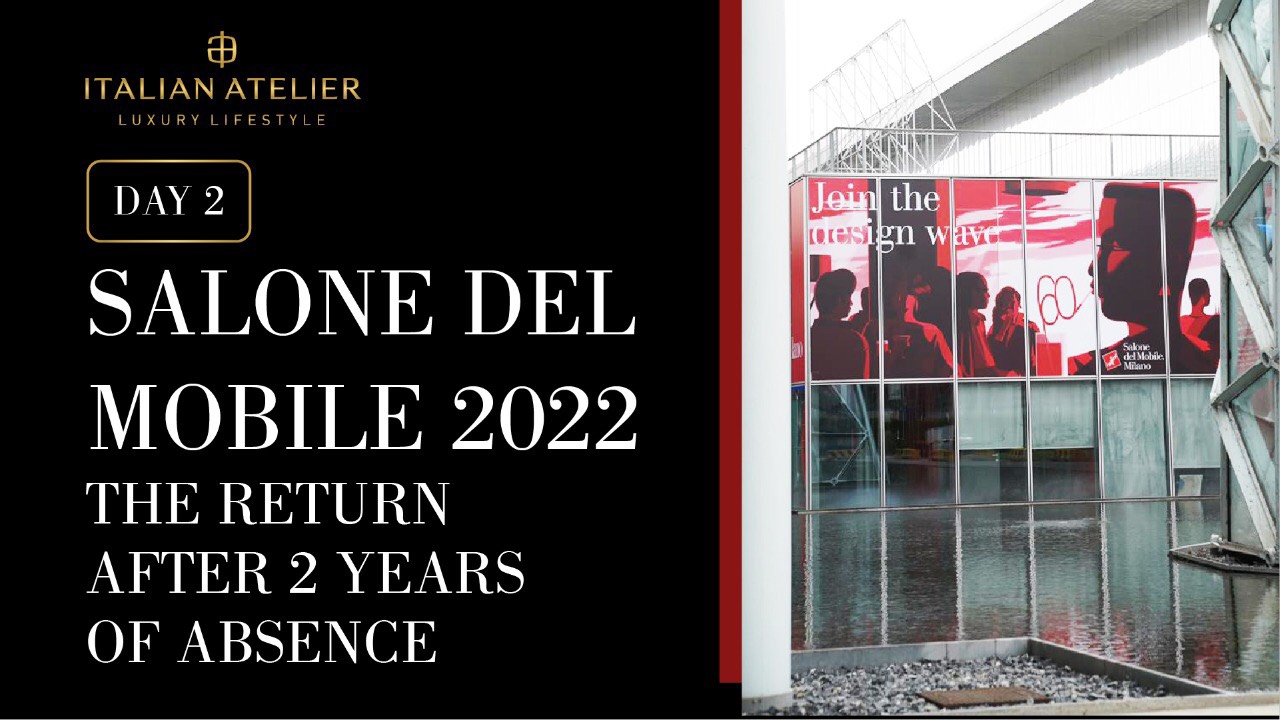 Take notice, interior design fans: the design world's largest event is returning (in person!) after a two-plus-year sabbatical, precisely when we're more focused on our interior spaces than ever. Salone del Mobile, or Milan Design Week, is without a doubt the largest and most comprehensive exhibition, launch, and partnership event in the lifestyle industry. The fashion elite has always been engaged in some form, with several businesses presenting their homeware and design visions—and this iteration is no different.
Italian Atelier is psyched to be back in the energetically flourishing design scene of Milan and excited to see all of the marvelous stands from our amazing brands. For day 2, we stopped by ClassiCon, Slide, Vittoria Frigerio, Riviere, Giobagnara and Meroni & Colzani. If your favorite brand is listed above, stay tuned for Italian Atelier's latest update.
ClassiCon - When sustainable contemporary design meets 20th century classics
ClassiCon stands for 'Classic Contemporary Design'. The company's promise to be both "classic" and "modern" has been upheld since its inception in 1990. At the time, the firm had secured the rights to produce Eileen Gray's renowned designs and other classics legally.
Sustainable modern design meets 20th-century classics: The Corker series by famous architects Herzog & de Meuron and a new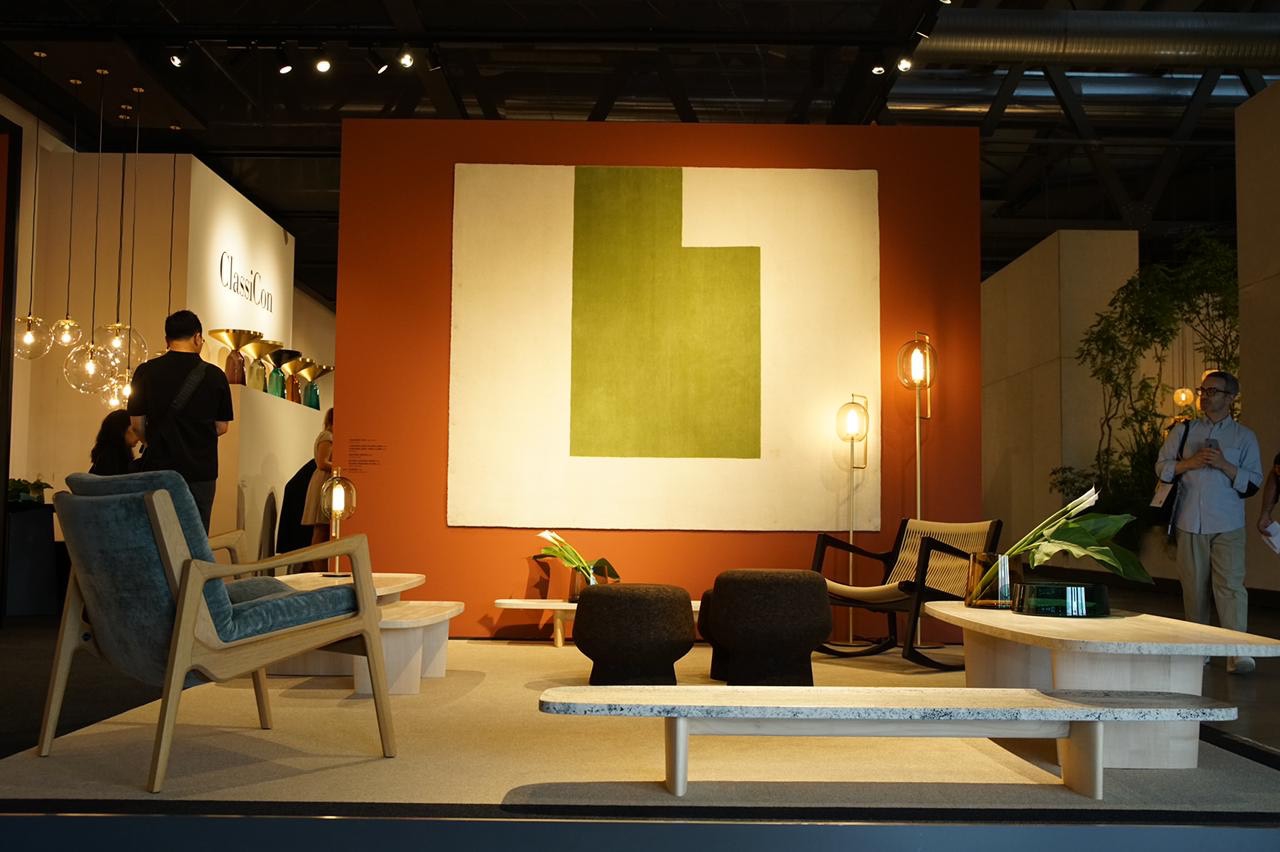 color edition of several lamps by Eileen Gray are the focus of this year's Milan Furniture Fair Exhibition. ClassiCon also introduced the Bow Table No.6 as a new addition to designer Guilherme Torres's successful Bow Table series. Located at Hall 20, Stand E15-F14, ClassiCon brought their most innovative design to the playground. 
Slide - Renewable materials from the basis of every design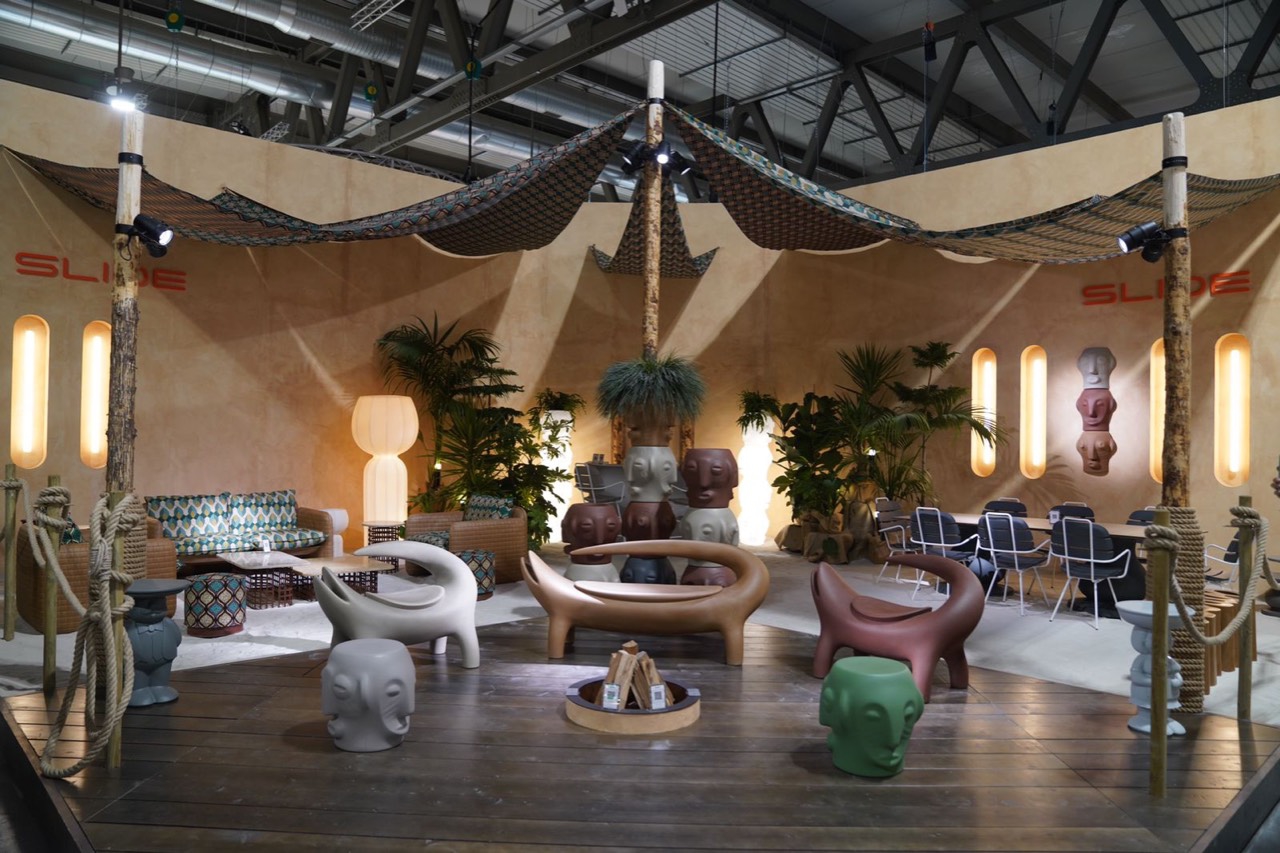 At the 60th edition of the Salone del Mobile, Slide celebrates their first twenty years of activity. For this unique occasion, Slide unveiled their first collaboration with Marcantonio, as well as a new line composed entirely of renewable materials, a first in the design industry.
Slide also designed new products for Paola Navone's renowned lines. Amanda, the new ideal partner of our best-selling Ambrogio products, was also present at the booth. Slide also announced a collaboration with Ratti s.p.a., which generated vibrant textiles for the Mara line by Lorenza Bozzoli. All of the new items will be on display at Lorenza Bozzoli's Hall 10, Stand D14, and during an exclusive preview on June 6th at our showroom in Milan. Don't be hesitant to pay them a visit.
Vittoria Frigerio - A comeback with new combination of ingredients
Vittoria Frigerio's new home furnishings, all Made in Italy, combine fashion and design, elegant interplay and fashionable interpretation, great craftsmanship and lyrical vision. The result is an unexpected collection that emphasizes unsurpassed elegance: couches, armchairs, chairs, tables, and other furniture complements all become "unique" items that blend priceless workmanship with the most cutting-edge style experiments. A timeless and universal ensemble that would work well in both modern and traditional settings. All of this is without mentioning the extensive customizing options available, which may meet any aesthetic need owing to the company's extensive experience with bespoke projects. Find out about their Home Portrait 22 at Hall 03, Stand C19.
Riviere - The perfection of each collection comes from the versatility
Riviere is a story of luxury that incorporates all of the best of Italian know-how, and it was designed and made in Milan. Riviere creates refined home décor items for a discriminating customer seeking not only the highest quality but also an unobtrusive style that reflects their elegance, art of living, and taste. Riviere's varied assortment may cater to a variety of requirements and interests, from contemporary city living to a Mediterranean coastal refuge to a cozy winter cabin. You may design your own personal style by mixing and matching colors and materials, finishes, and details from the extensive color palette. Re-define classy at Hall 3, Stand B12 with Riviere.
Giobagnara - The highlight lies in the elegant designs that show what luxury is
Giobagnara is glad to showcase exciting new designs for June 2022, ranging from beautiful objects and accessories that may be used in everyday life to distinctive hallmark design pieces. The new Ercolano bowls are part of Giobagnara's latest collection, which will be on display at Salone del Mobile 2022.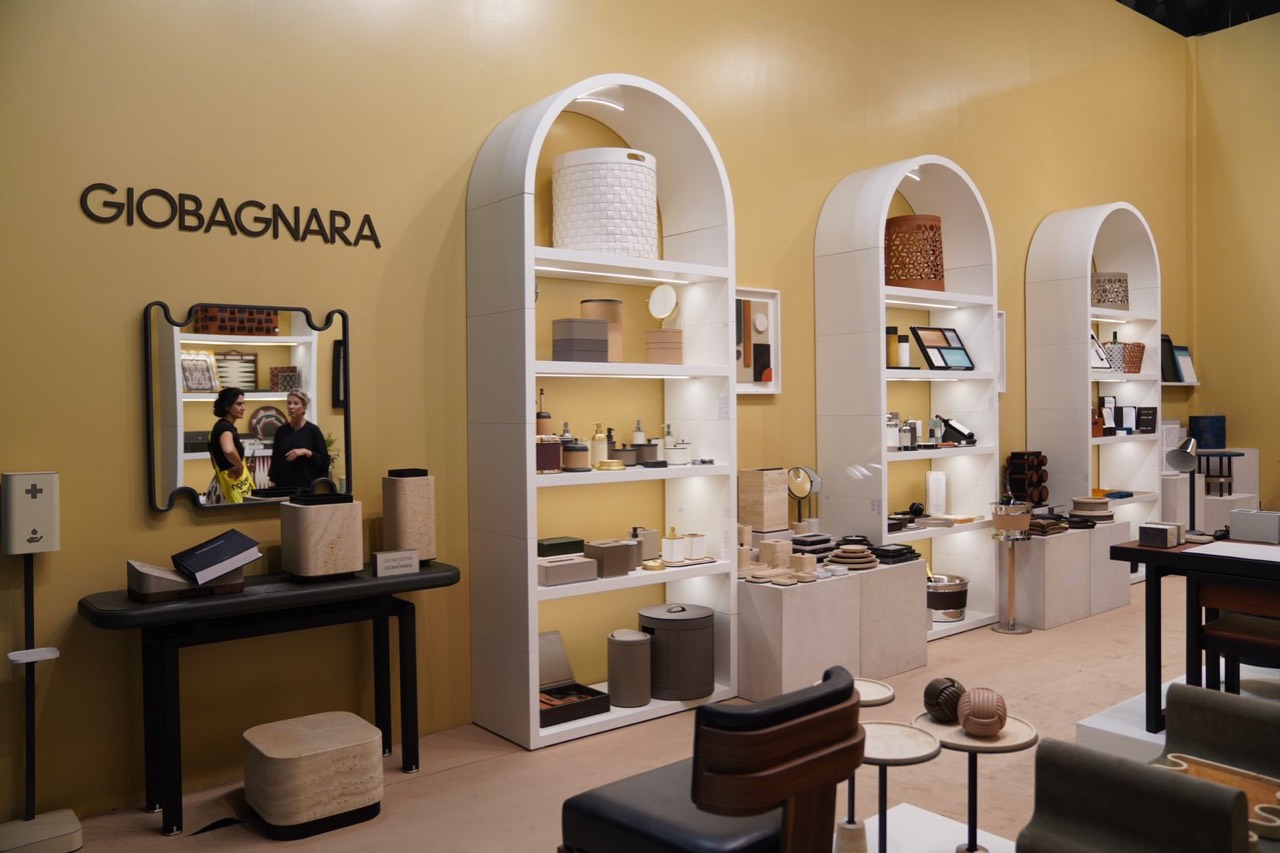 These works are inspired by the Classical architectural style and include a travertine framework with detachable leather inside placemat and outside insert. The outer cover wraps around the main volume and is secured with a handful of chrome-plated buttons, giving the ensemble a gleaming, modern look. See you at Hall 10, Stand F20. 
Meroni&Colzani - an interesting experience where each design is personalized
Meroni & Colzani's exhibition section is where you may look for a unique product, and the monopoly and design can be customized. Salone Del Mobile 2022 is a chance for Meroni & Colzani to construct an exquisite interior setting, including furniture with plaid designs. A luxuriously inspired environment in which you may enjoy the fascinating experience of experiencing the world of Meroni & Colzani. Seeking for exclusive experiences? Find them at Hall 6, Stand B32.