Don't forget to Take away for your Getaway
Published August 22 2022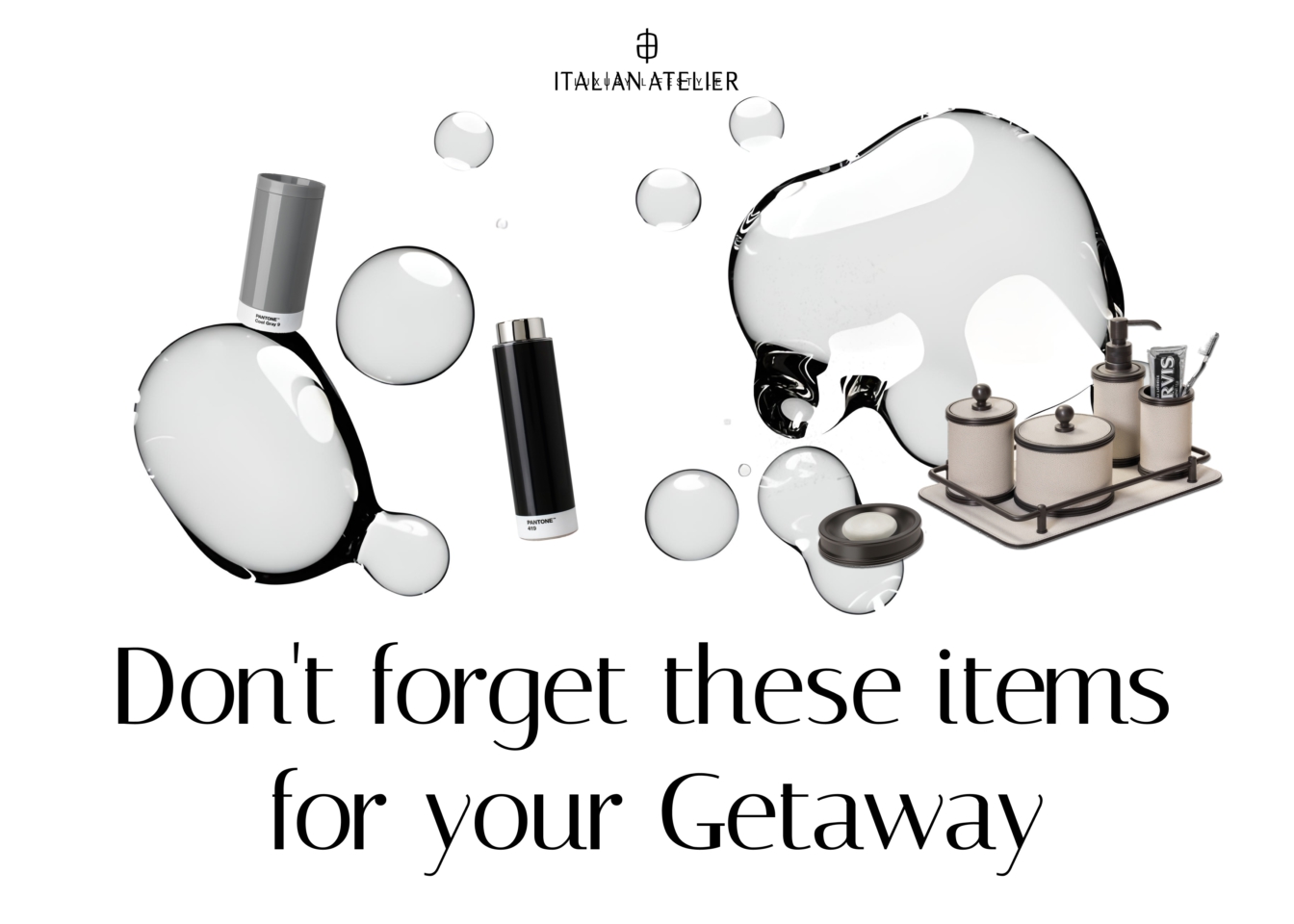 You have your plane tickets secured and hotels reserved, and now what's left is the question of what to pack. Planning what to wear on vacation can actually be a fun task, knowing that there are lots of resort-ready accessories, dresses, and swimsuits made for a summer holiday. Overall, it seems to be a perfect list.
Wait a minute, take a look back; you do appear to be missing something. Why aren't cups, umbrellas, clothes hangers, and bathroom set supplies on those lists? The items in your home are also very important; they will be extremely useful during the trip. "How crazy is that, it's cumbersome and exhausting," are you thinking? 
Don't worry, Italian Atelier is here to help you bring the world with you on your trip. Read the mantra: 
" Don't forget to take away for your getaway" and just get started.
Giobagnara - "Yojigen Pocket" packs your entire home to travel .
Summer is a long series of journeys in search of the beauty of the fairy scene, the wind and sand dust, the coolness of the sea water, and the fresh air in the green forest. Wishing to bring the most comfortable relaxation, feeling refreshed at the end of the day. Giobagnara has brought  two collections, BATHROOM + TRAVEL and SERVEWARE + HOSPITALITY: Tissue holders, bathroom sets, travel / personal accessories, small leather goods, ice buckets, bottle coolers, coasters, and placemats are just a few examples of the items available. Make your day more enjoyable!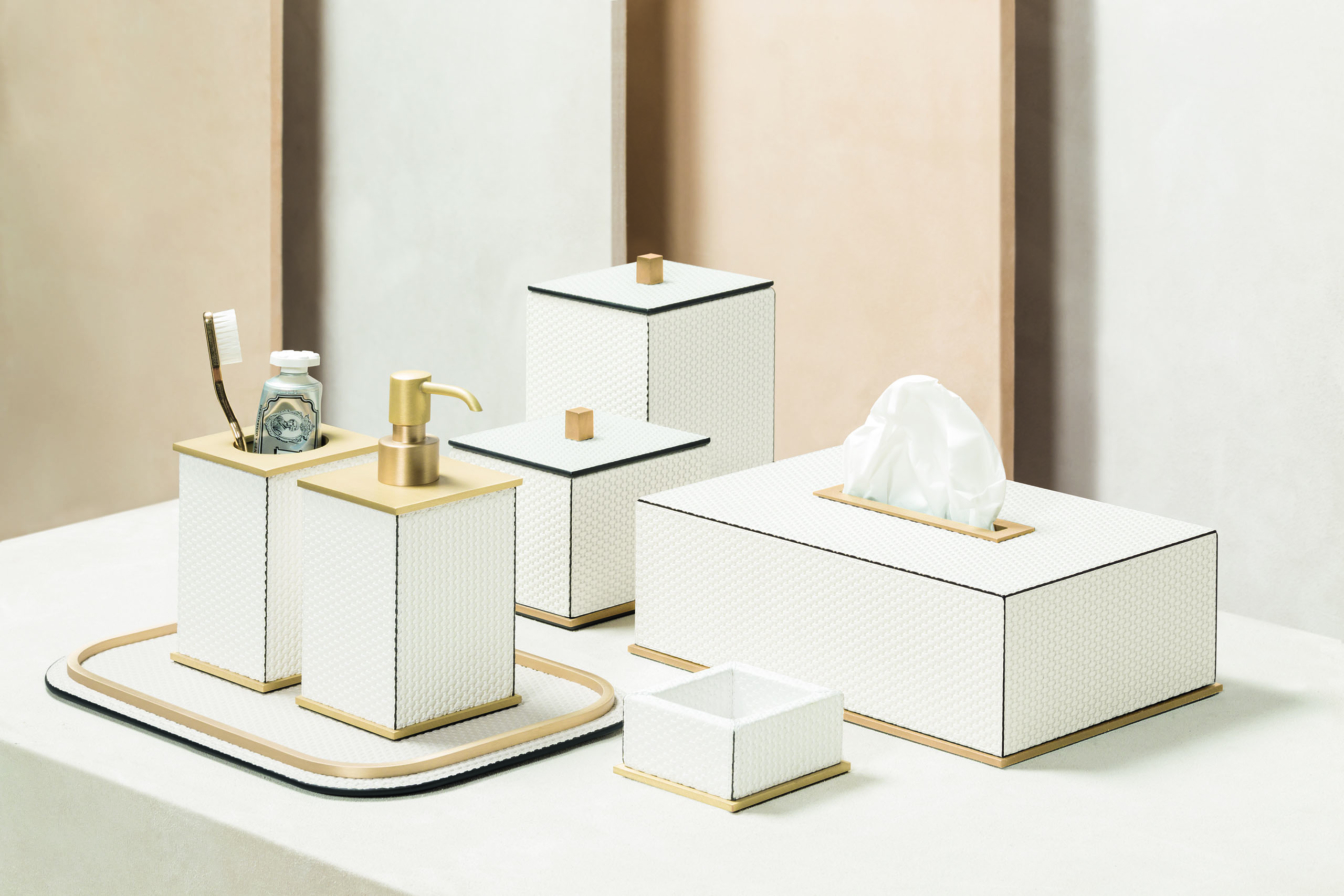 FIRENZE BATHROOM SET IN BRASS
This precious bathroom set consists of two items: a toothbrush holder and a soap dispenser. Both objects are made in a wood structure that is covered in leather, a bright white color. Elegant and luxurious, these piece will instantly enhance the look of a bathroom.
THE AMALFI & THE POSITANO BATHROOM COLLECTION 
Both bathroom collections are designed with brushed bronze details that enhance these leather-bound creations, the pebble-like appearance giving them a cool, fresh, pristine look that helps you relax in the bathroom after a long trip
You can choose from a variety of colors and materials based on your preferences.
POSITANO LARGE ICE BUCKET
Elegant and refined, this ice bucket is fashioned of high quality materials. Upholstered with fine white leather, the piece features an insulated double-chamber structure made of brass and steel, and is enriched with an elegant lid.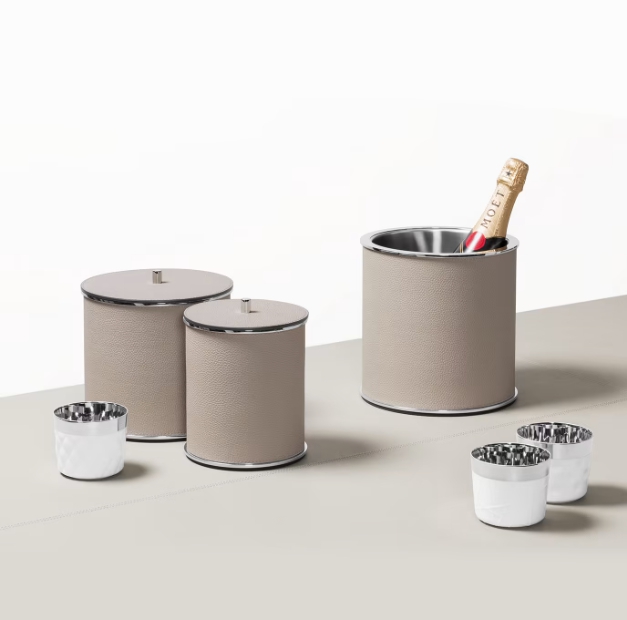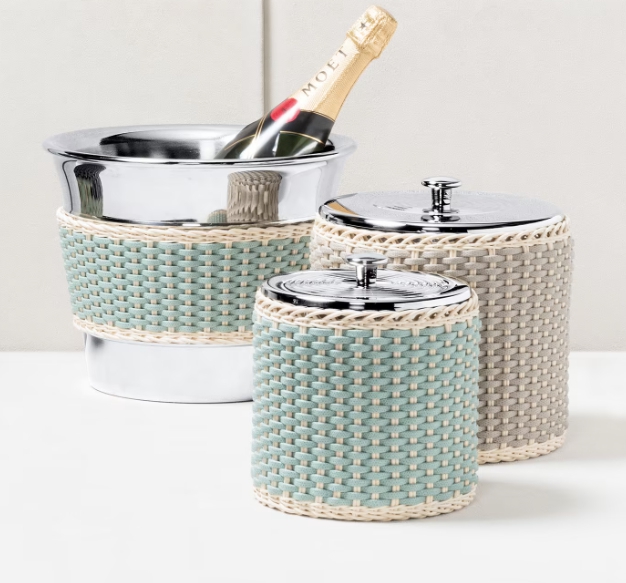 MENTON LARGE GREEN LEATHER & RATTAN ICE BUCKET
Ideally paired with a small ice bucket from the same series for an elegant and cohesive look, this ice bucket with lid is a refined piece of craftsmanship that will effortlessly complete any kitchenware collection. Keeping bottles cool for several hours thanks to its insulated double-walled structure in stainless steel, it is exquisitely adorned with a hand-woven upholstery composed of natural rattan and beige Napa leather
Luna shoe care set
Giobagnara's Luna shoe care set is a must-have for any traveler, especially gentlemen. The wooden box and its lid are upholstered in leather and equipped inside with partitions to easily store two shine brushes with horsehair bristles, two polish application brushes with horsehair bristles, one suede mini brush with synthetic and brass bristles, two soft shine cloths, and two shoe polish pastes. The structure of all brushes is in bubinga wood.
Everything is wrapped together and displayed in an elegant box covered with the best quality.
READY TISSUE HOLDER WITH BOTTOM LEATHER FLAPS
All-leather structure. Leather flaps provided with velcro close the product underneath.A nice little item that fits easily into a backpack.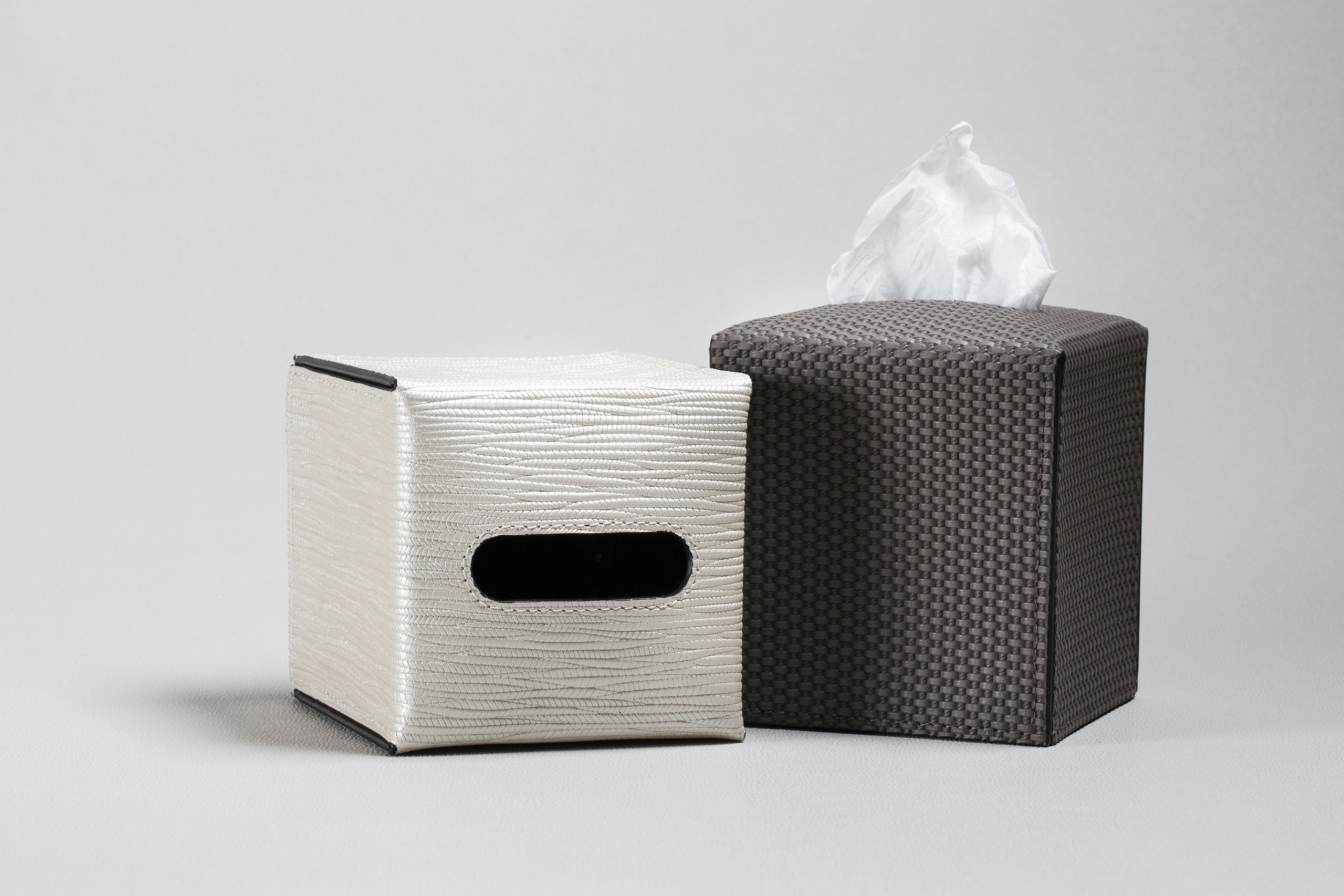 Travel/personal accessories, small leather goods with a petite design, minimalist colors, vintage. Even if you enjoy virtual live photos online, the above items are perfect.
Classic clothes hangers are ideal to provide any wardrobe with a subtle sophisticated luxury touch.
The finest leather cover displays a unique elegance that is perfect for private residences, as well as for high-end hospitality, aviation and yachting sectors. You will not want to keep your hangers hidden under clothes ever again!
COPENHAGEN DESIGN call Summer vibe
Enjoy a colorful start to your day with the to go cup in one of eight colors. The clever design ensures your nose will not get in the way when you sip your drink.
The newest line from Copenhagen design is a beautiful designed colorful Umbrella unique made with enough space for 2 persons. The original Pantone Logo and chip code as the image on the white part, and with black mirror inside, combined with a strong Graphite rod and handle. Now the rain can come – we are ready.
A thermos bottle is ideal for storing cool drinks in the hot sun. The bottle has a simple design and trendy colors. Not only does it have good heat retention, but it also comes in a variety of sizes that range from moderate to compact, making it easy to carry and use at any time or place.
The teacup is the ultimate perfect companion, with you to enjoy every moment of dawn in the distance, or the night with the sound of waves, while tasting hot tea and relaxing your mind.
KEYCHAIN may seem so to be an ordinary item, but it is "the hero" of the essential travel list, looking after your phone, keys, access card, flashlight… for you.
Summer is here, let's travel. Summer's brilliant world is calling you not to travel alone; instead, go with smart furniture. They can bring you unique emotions and experiences. Don't leave them at home; instead, place them in the same picture as you. One Two Three Cheeseeeeee!