Gianfranco Bianchi – The denominator of Italian Atelier
Published July 29 2021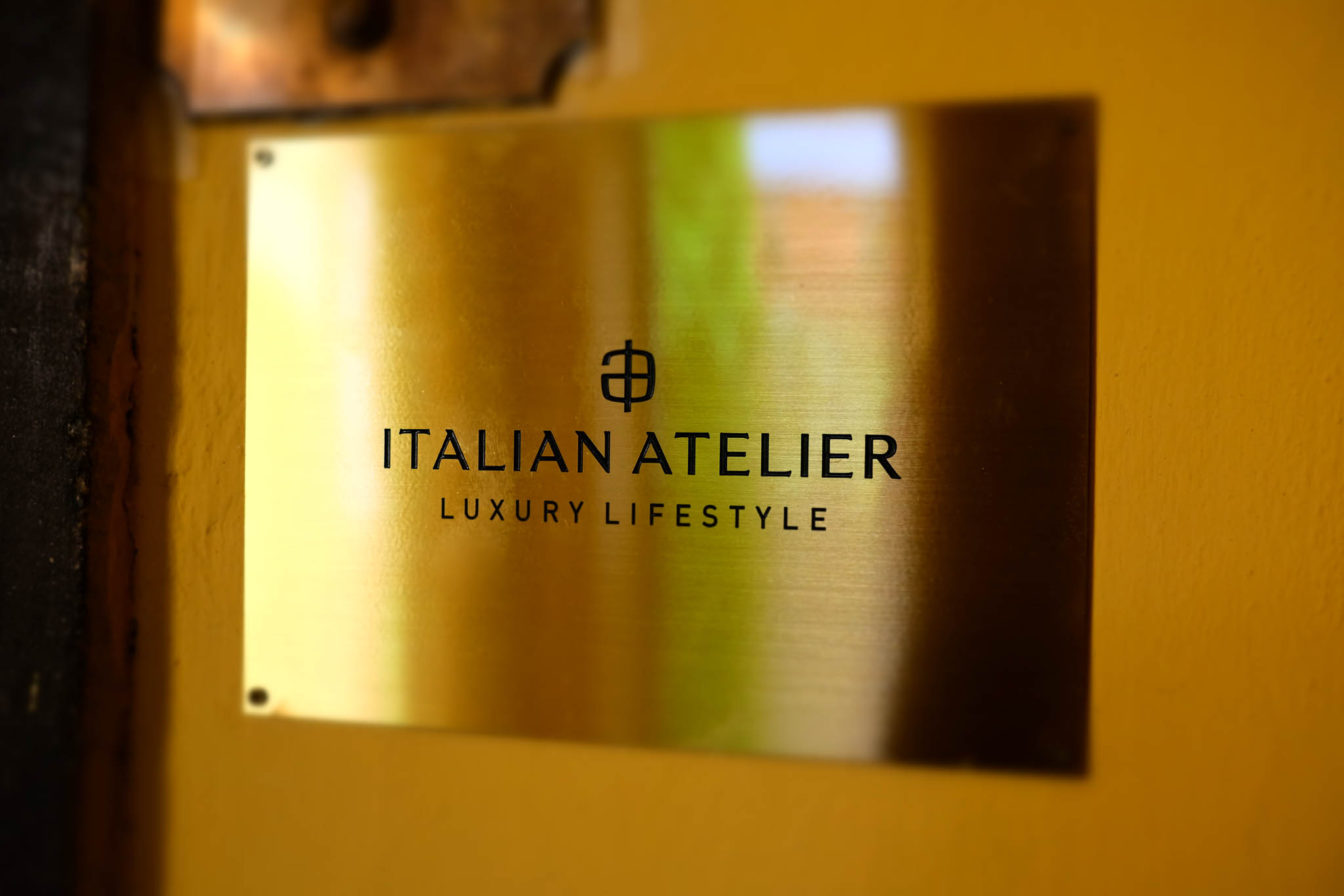 On the surface, Gianfranco Bianchi may seem to be an accomplished CEO who has everything figured out. Yet, how he got to where he is today is a remarkable story of the inner undying fire and resilience.
Born into a family that owned three sofa manufacturers in Italy in the 20th century, Gianfranco Bianchi had an early-developed passion for design, furniture, and luxury lifestyle. At the age of 26, he took over the management of the second factory and soon stepped into the business world with a young, zealous heart.
At the beginning of the 21st century, when the furniture landscape in Italy and Europe started to shift, Gianfranco and his brother, Dino Bianchi, launched their own business and became Area Managers for a few Italian furniture brands. With years of experience in the industry and an established network, they got together and launched Italian Atelier in 2008. The two brothers wanted the company to be an unconventional agency that provides clients with services that could not be found elsewhere. They built the company from the ground and today, it is one of the most prolific luxury furniture design specialists, in the industry and in the Asia Pacific.
"The insight and experience I gathered from working in my family's business, which specialized in supplying interiors, as well as from visiting the most important industry events (i.e. Salone del Mobile, Maison & Objet, Proposte) have given me a broad overview of where the design industry is today, and a clear vision of the role I want to play in it." – Gianfranco Bianchi
As an unorthodox company, from the beginning, the CEO's vision and approach were different. In the early 2000s, when Asia was not yet an emerging market, the Bianchis envisioned its growth and enormous potential. Though started in Italy, the two brothers decided to focus on this continent from Italian Atelier's early days. They spent a great amount of time doing rigorous market research and building relationships with prospective clients. Gianfranco and Dino did not consider selling products their top priority. They believed in the utter importance of developing great rapport with the locals, understanding their culture and traditions, and emerging themselves in their world without biases and stereotypes.
The CEO's vision, passion, and resilience have built the foundation for the company to grow. His philosophy is: "To have the utmost respect for every client. Each project/client is completely different and it's essential to capture the project's unique spirit and DNA. The singular thread running through all of our work is respect, artistic quality and expertise."
It is not exaggerating to say that Italian Atelier was built from Gianfranco's passion for his job and his core values as a businessman. Since the company was founded, it has grown exponentially, from three core employees to a global team of procurement and accounting professionals, with specialist teams focused on exclusive markets across Asia. Along with his team, Gianfranco's experience has grown immensely, spanning projects in 30 countries and territories, across all major brands, and nearly every type of product and asset class. However, his values have never changed. The CEO remains committed to accuracy, integrity, and reliability, and other guiding principles that allow the company to achieve its mission and vision.
Gianfranco has insurmountable energy that keeps him going every day. He walks into a room and he immediately takes the center stage. He captures his audience's attention and inspires them to take chances. People who have worked with him for a long time agree that the opportunity to be inspired by his energy is a luxury.
The life of Gianfranco Bianchi and the story of Italian Atelier are rooted in the burning passion for luxury furniture and luxury lifestyle. He strives to encourage sensational experiences which pass on the feeling of exclusivity. His artisan's wisdom, accumulated from years of experience, is instilled with love and dedication in the art that they perform. No detail or element is overlooked as he offers the best at the frontier between design and art. The CEO's leadership, expertise, and the core values he has set out for Italian Atelier are what drives the company to immense success: "ITALIAN ATELIER is bringing out to the world: luxury, quality, and perfection."