Italian Atelier's comeback and flashback with Salone del Mobile
Published May 23 2022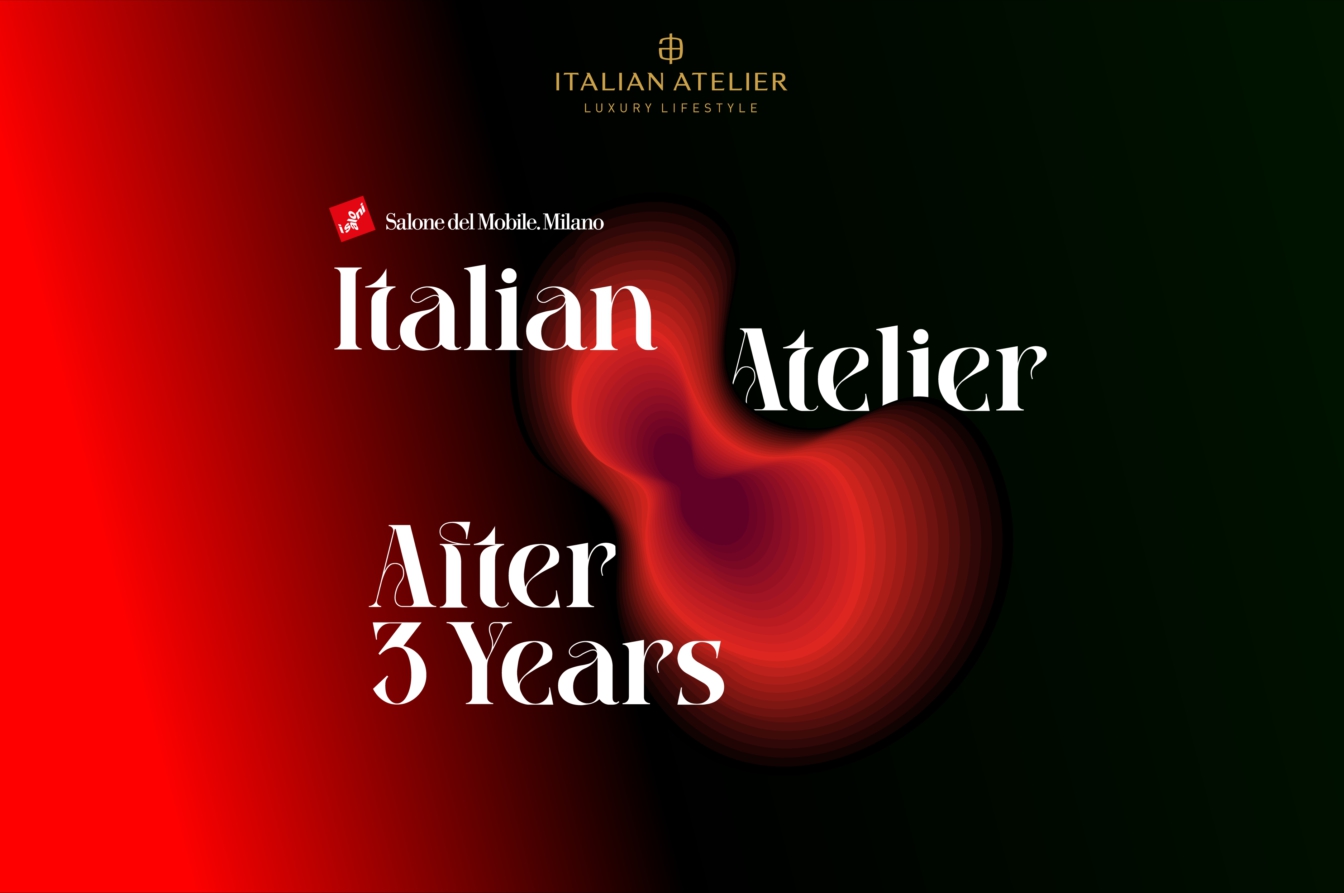 It's a beautiful thing when a designer finds the perfect space to call home. Milano, the capital of the design world where creativity and events to experience. Every summer, people who work in design field like us are so excited to gather together in the world's largest furniture fair: Salone del Mobile.
Founded in 2008 with the mission of being a pioneer in luxury furniture industry, Italian Atelier have been alongside with Salone del Mobile in two decades. Long story short, in the fair every year, Italian Atelier had witnessed hundreds of stunning designs from brands, gained thousands of contacts, and got amazing insights into the furniture industry.
A brief flashback of our story with Salone del Mobile
The Salone del Mobile, officially called the Milan Furniture Fair, is one of the biggest design fairs in the world. Held annually in Milan, Italy, it showcases the latest products and trends in architecture, interiors, and design.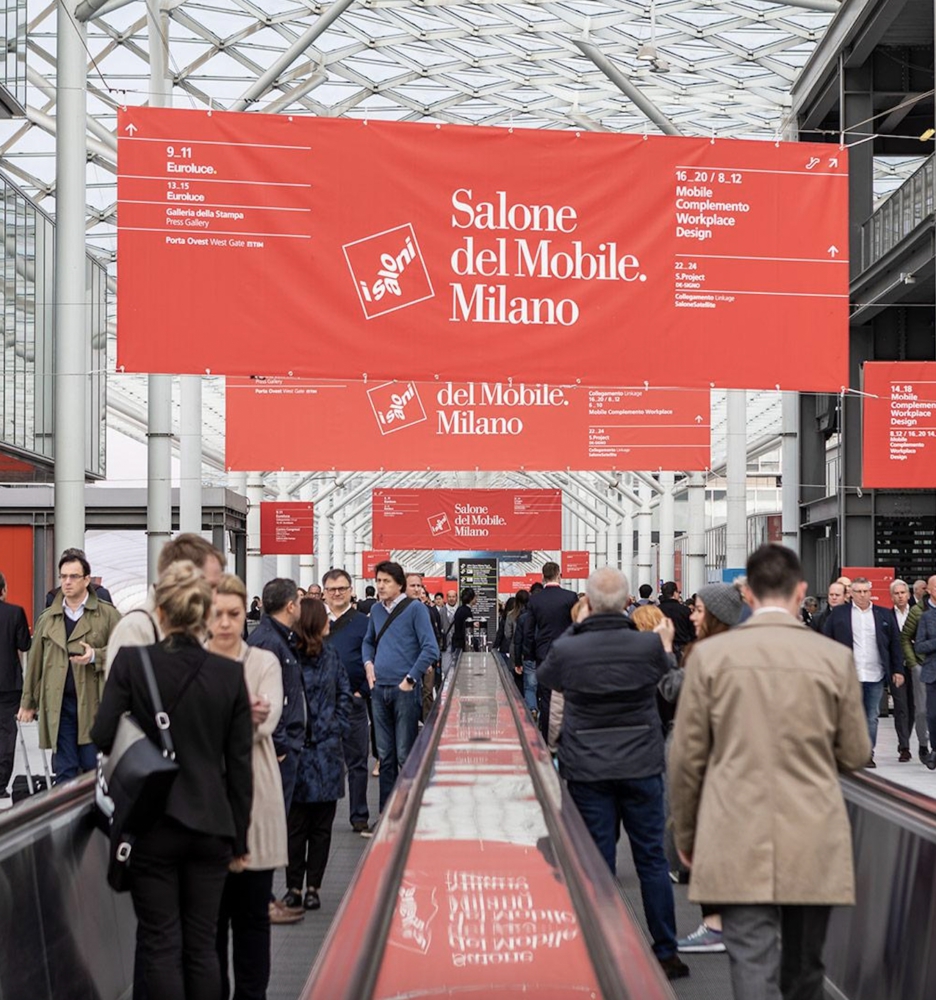 The event has evolved into a biannual platform for manufacturers and retailers to showcase their latest products and for designers to discover new materials and products. It is also a platform for manufacturers to showcase their latest products and for designers to discover new materials and products.

The first Salone del Mobile took place in 1961, and the event has increased in size since then. Italian Atelier is delighted to have been a dedicated audience member who has followed and participated in Salone del Mobile since its inception.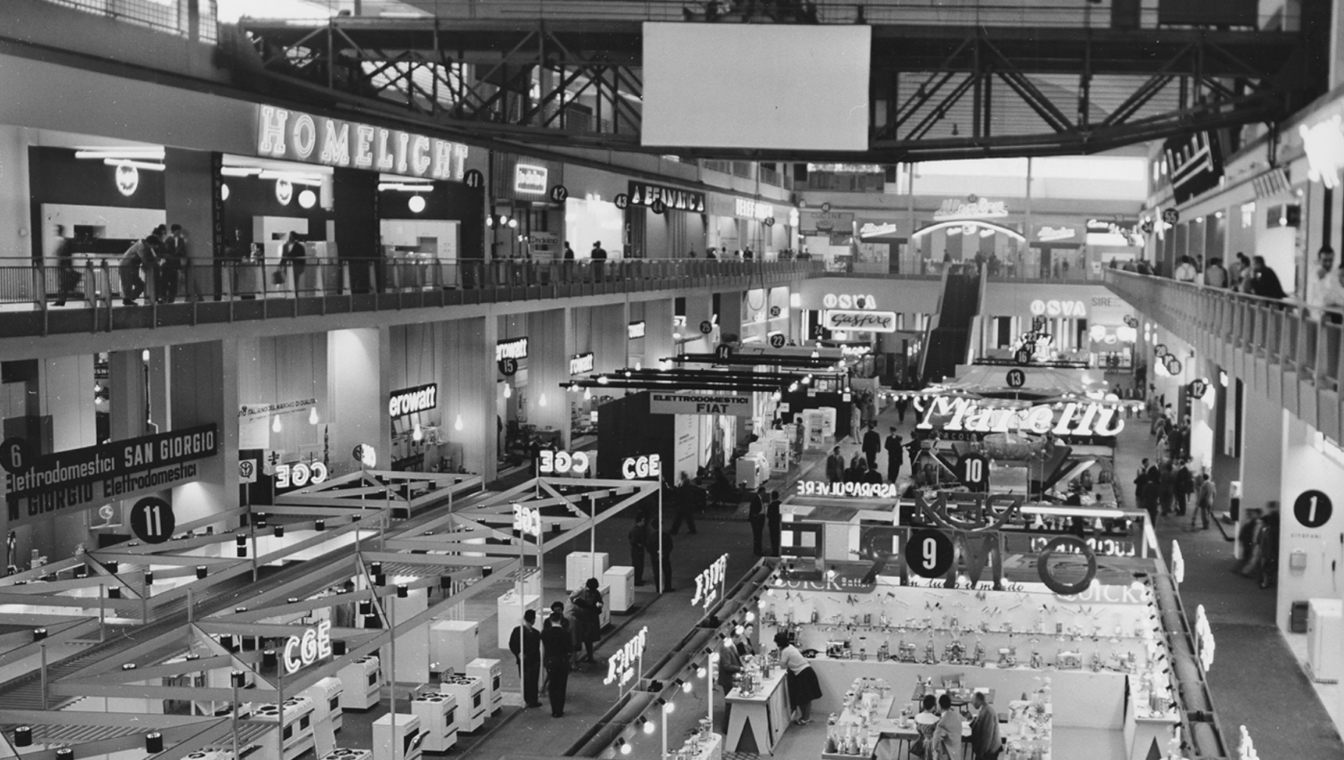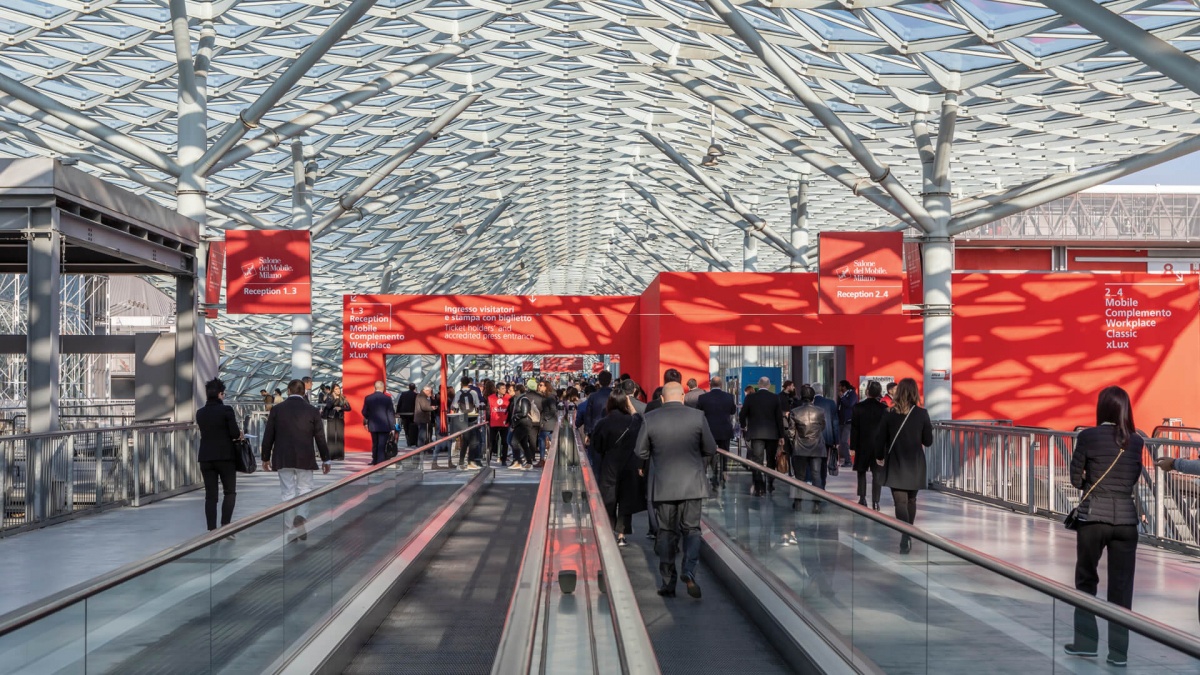 This year, we are preparing for a stronger comeback, the same as what Salone del Mobile is doing. But before we move to the future, let's see some flashbacks of the event and our performance in the past. 
From the 17th to the 22nd of April, the Salone del Mobile 2018, a discussion between art and design in luxury lifestyle, took place. Salone del Mobile is holding its maiden event in its 57-year existence. With an uncompromising focus on enterprise, culture, communication, and networking, it aspires to connect the worldwide design community. It has a keen eye on the future now more than ever. Tomorrow's kitchen technology, linked washrooms, and young designers are all on display at the exhibition.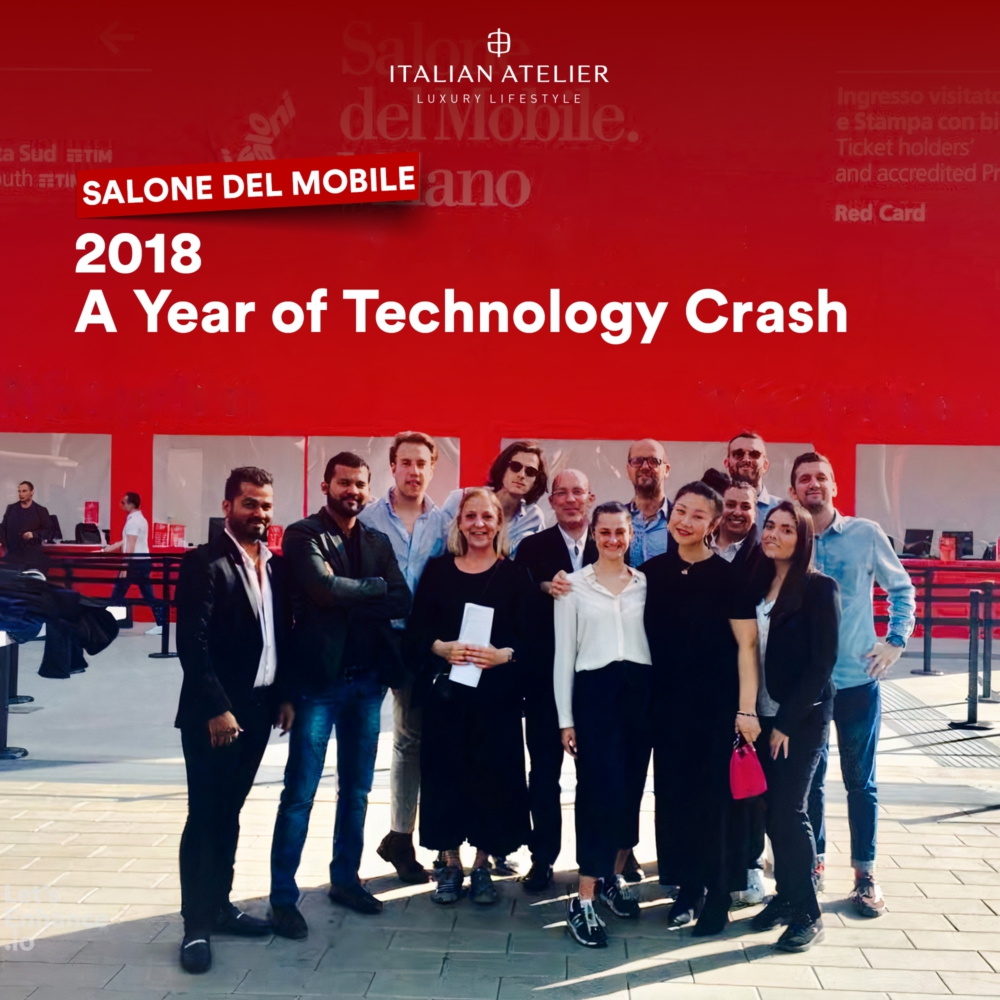 The floor is divided into three sections: Classic, Design, and xLux, and spans 200,000 square meters. The Design category boasts the most exhibitors, with over 800 showcasing the newest in bedrooms, dining rooms, corridors, and furniture, among other things. xLux and Classic, on the other hand, have 218 and 270 exhibitors, respectively. For design enthusiasts, the Salone del Mobile is a must-see.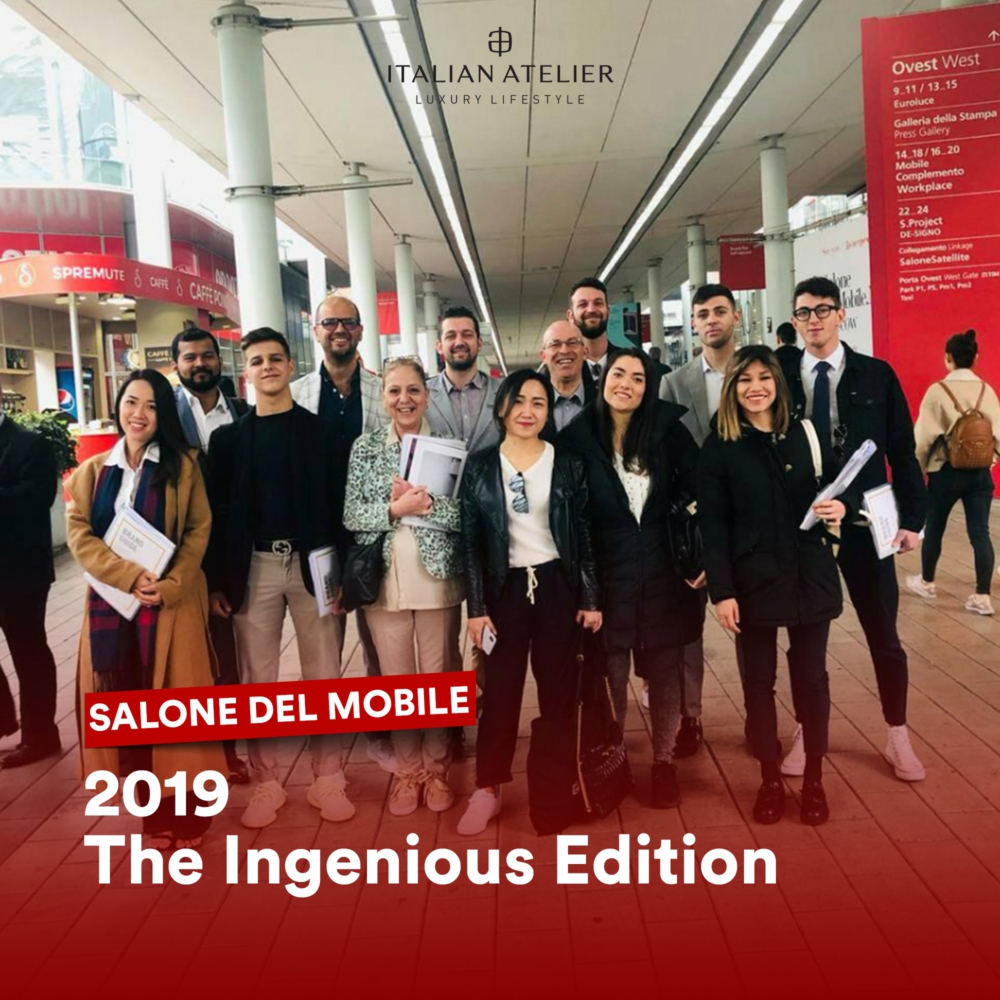 Salone del Mobile 2019 was placed from April 9 to 14, with a total exhibition space of 205,000 m2. Salone del Mobile 2019 examined the link between nature and life with an installation in the center of the city, 2,418 exhibitors, over 2,000 visitors every day for AQUA, Leonardo's Water Vision from 181 different countries, 386,236 guests, and more than 5,000 journalists.  The 500th anniversary of Leonardo da Vinci's death was commemorated during this year's Salone del Mobile.
The 2019 edition, as the previous year, included three mega sections: Classic: tradition, craftsmanship, Design: utility, innovation, and xLux: timeless luxury reinterpreted in a modern key.  "Euroluce," "Satellite," and "S.Project," a cross-cutting zone dedicated to interior design items, as well as ornamental and technology solutions. 
Italian Atelier is proud to have more than 20 brands participating in the Salone del Mobile 2019.
In contrast to the previous two years, Salone del Mobile 2021 has been postponed to September 5-10 owing to COVID-19. The display area and the number of participants are likewise limited for the same reason (about 400 brands and 50 independent designers). Exhibitors, on the other hand, regarded this as an opportunity rather than a hindrance, taking advantage of the smaller size to offer new methods of working. Brands will spring up within a modular system of plywood walls that can be torn down, reused, and repurposed, rather than the grandiose booths of the past.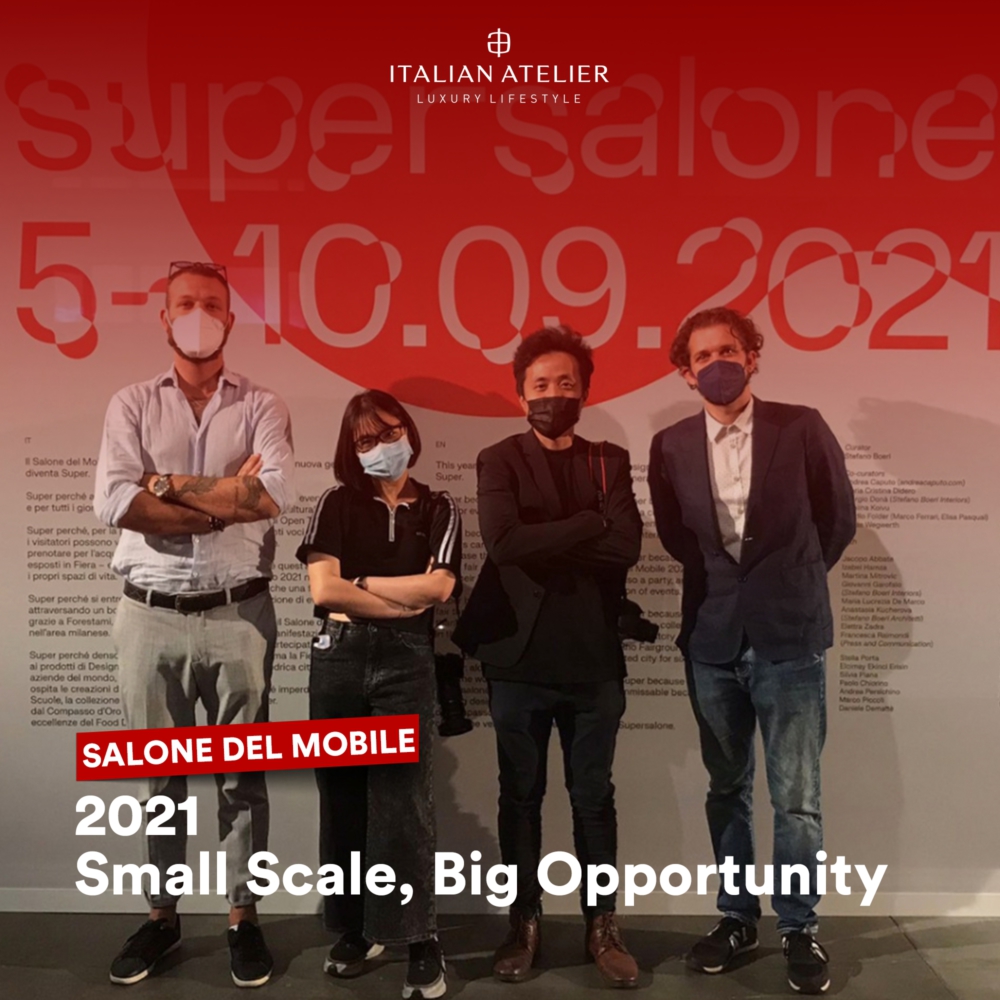 As a step closer to the Virtual Exhibition, technology was also used in this year's exhibition. Architect Andrea developed vertical modular walls for the displays. Visitors can purchase items on display by scanning QR codes on the walls.
SLIDE, Gurian, Riva 1920, Wiener GTV Design, Chateau d'Ax, and Frigerio were the only six Italian Atelier companies present at Salone del Mobile 2021. However, for us, this is an opportunity to learn more about the brands' strategy and analysis in addition to discovering their products and new collections, visit a variety of locations and speak with industry experts, observe the positive vibe that visitors gave off and how well-received Salone del Mobile in particular and Milan Design Week in general were, experience the products and appreciate the brand up close, which has partially completed his perspective on Italian companies.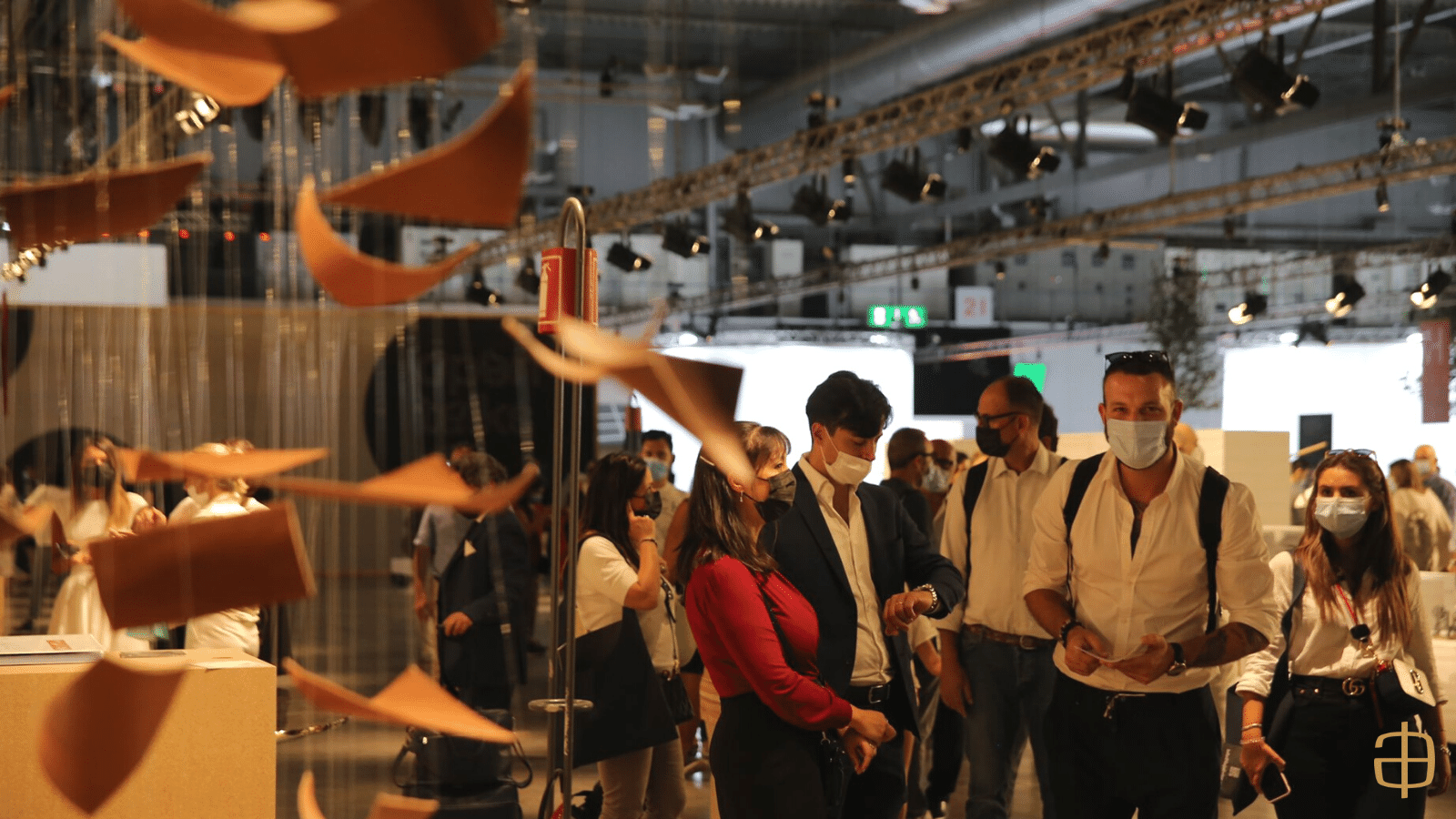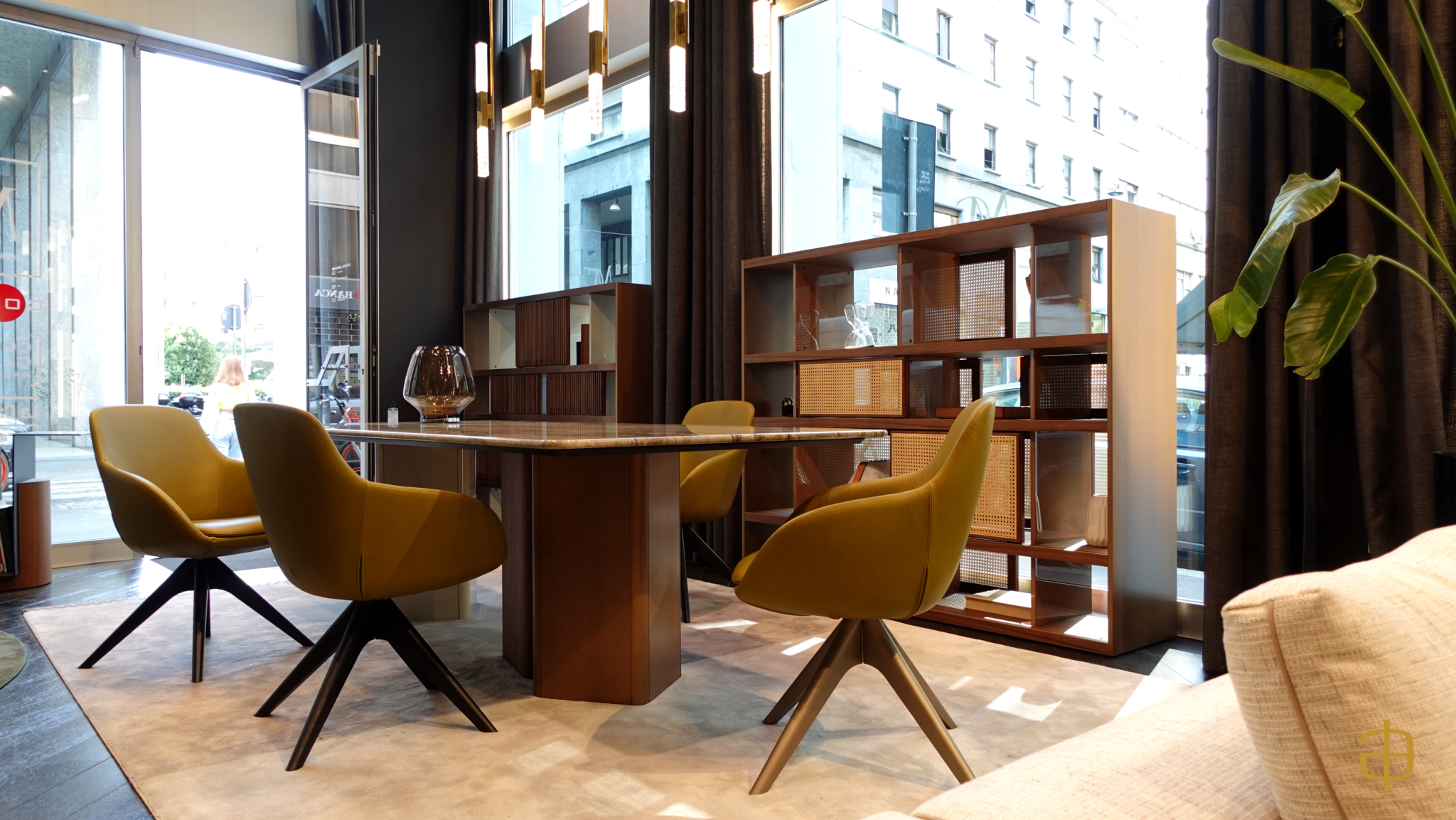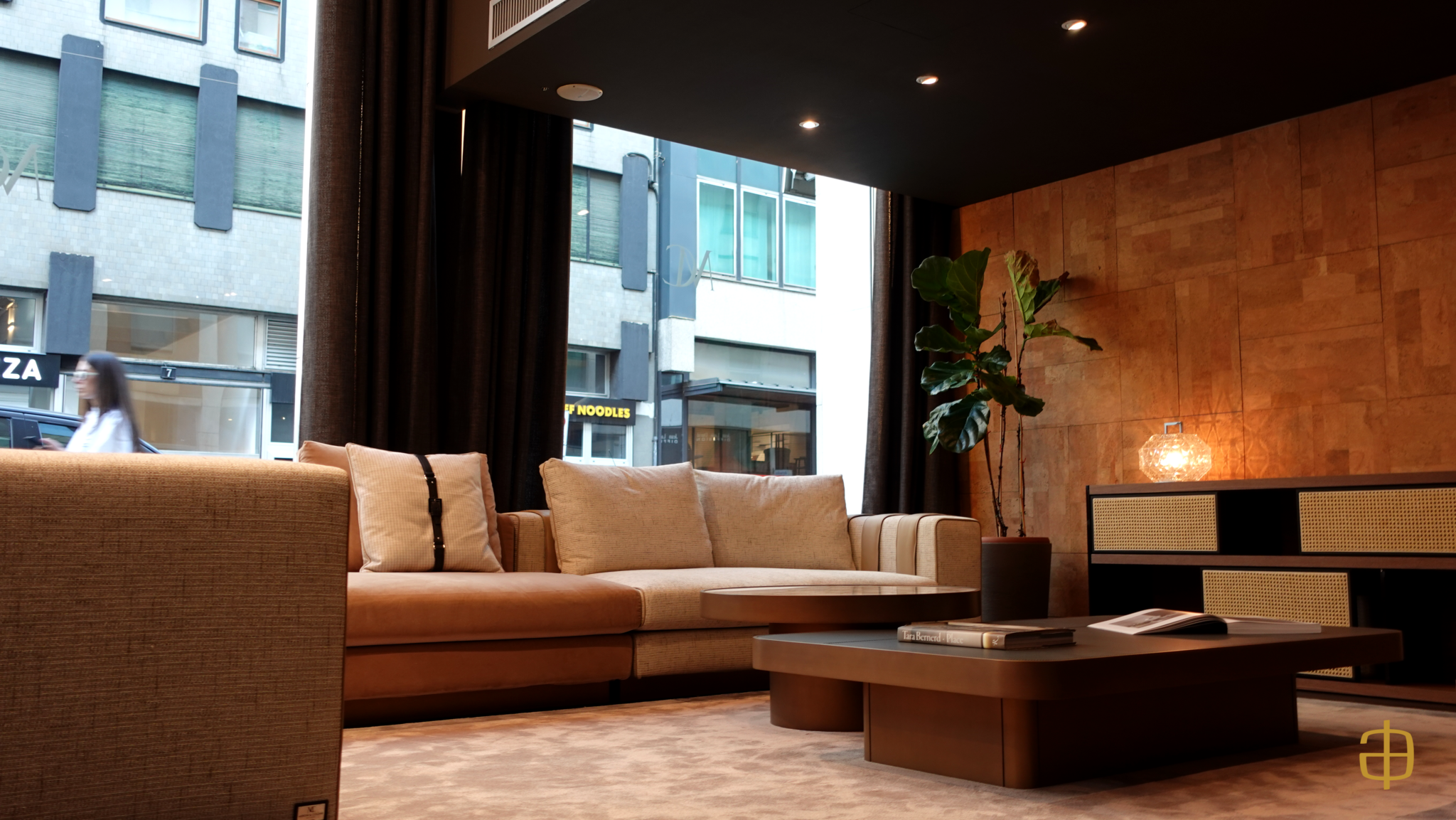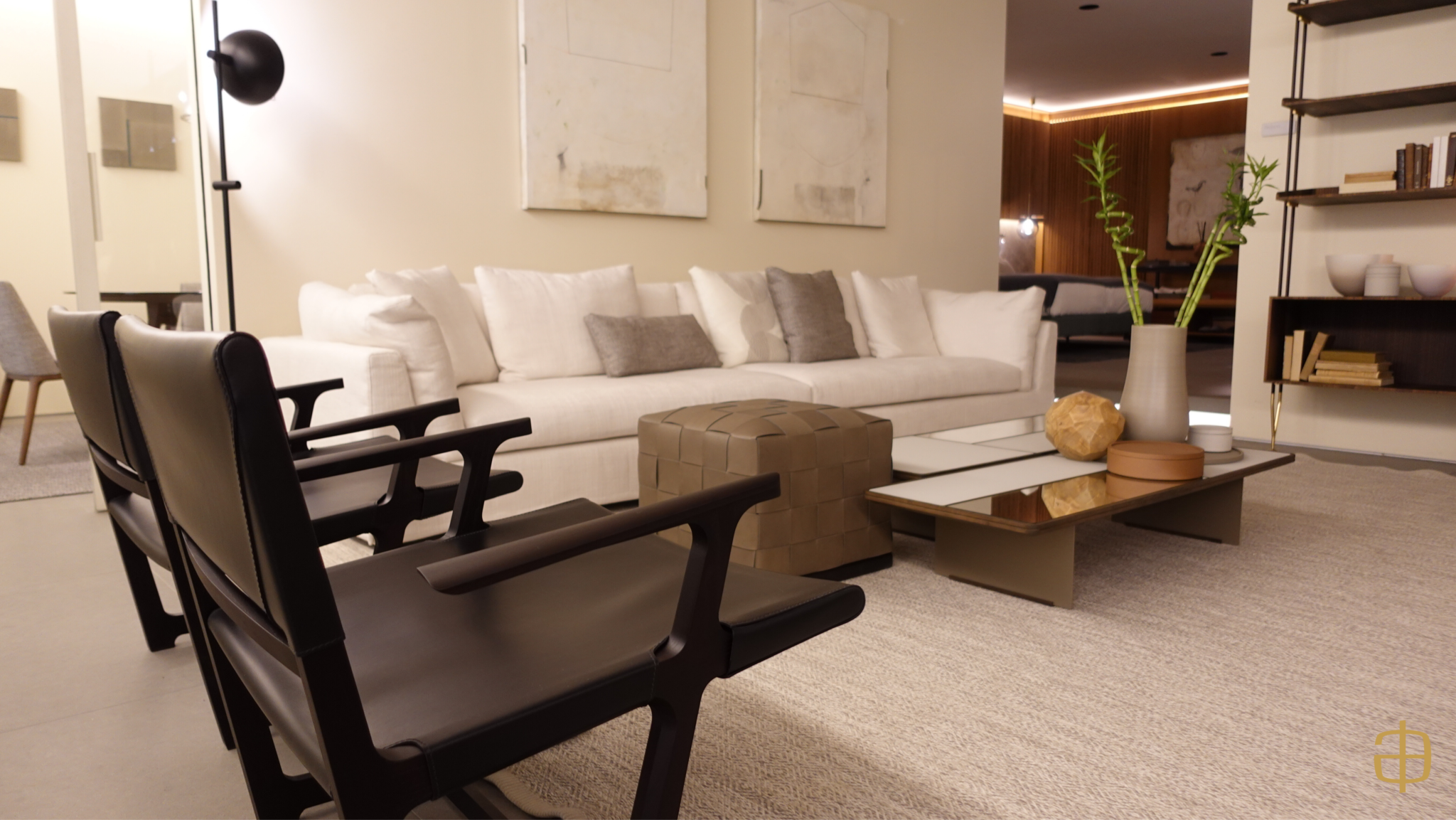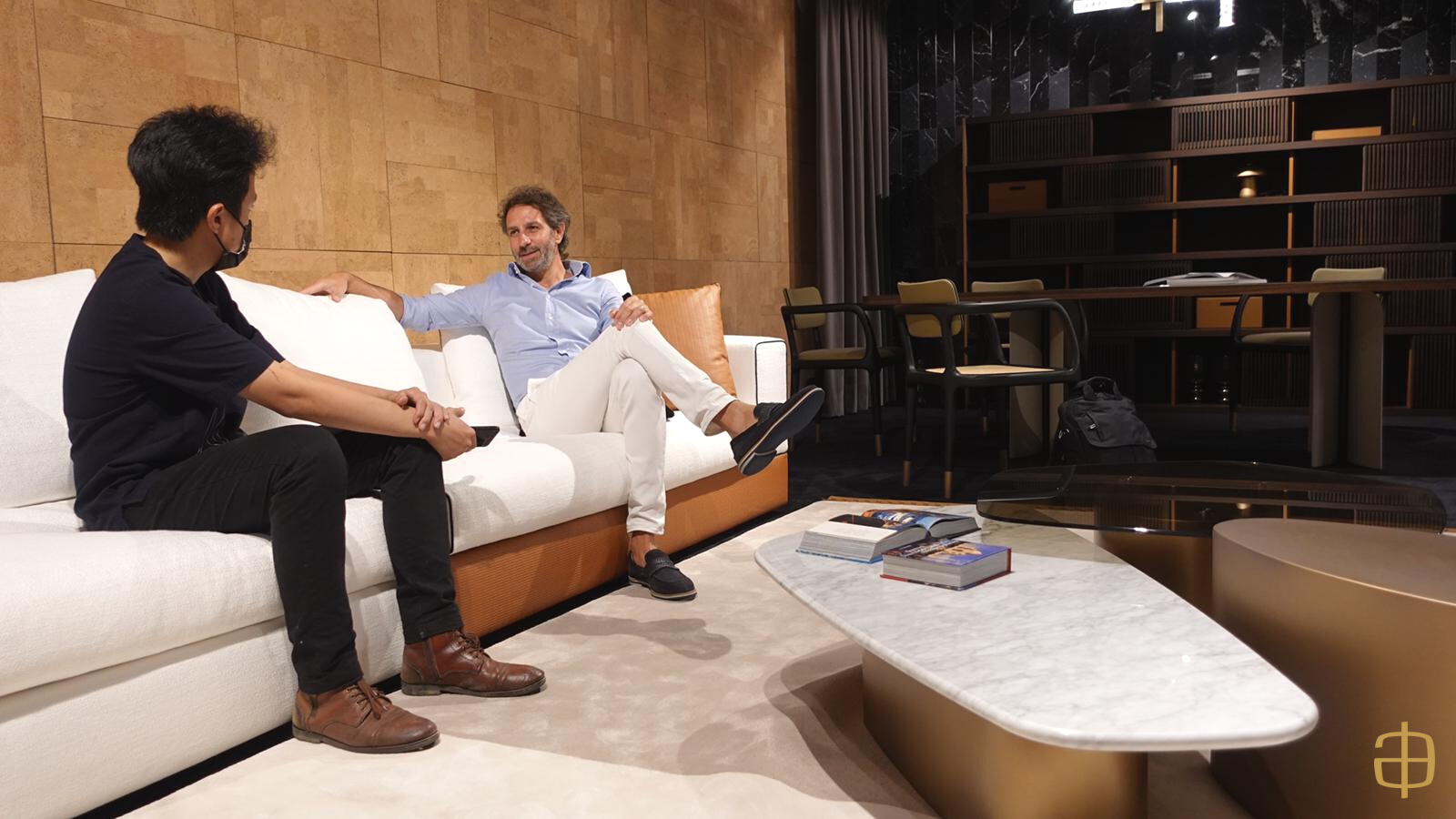 Our comeback with the 60th Salone del Mobile
In terms of sales, 2018 and 2019 were significant years for Italian Atelier. Because Salone del Mobile is the largest furniture exhibition of the year, bringing together the most prospective brands and buyers for Italian Atelier, it has a significant impact on our overall sales. For those who have or plan to attend the event for the purpose of purchasing, it's worth noting that the Salone Del Mobile's rules prohibit paying with cash during the event. Customers can only keep invoices and pay them later.
The participation of the Italian Atelier in the 2021 edition demonstrates our excellent level of adaptability to the New Normal. The Salone del Mobile 2021 also marked the birth of our digital marketing team. Italian Atelier boldly brought the team of the globe, pleased to be the first unit to offer live news about the event in the Asia Pacific market, with a team of high quality multilingual human resources.
Italian Atelier and Salone del Mobile are complementary in terms of media value. Our contacts and VIP clientele are brought to Salone del Mobile by Italian Atelier. Clients then use a variety of methods to spread the fair's lovely messages to the community.
As a long-time Salone del Mobile audience, we also promote the fair on social media. In exchange, Salone del Mobile provides Italian Ateliers with media exposure. Attending the world's largest furniture expo allows us to expand our portfolio, meet and approach new prospective companies, and promote existing brands throughout the world.
Italian Atelier