Italian Atelier's new journey with LondonArt
Published January 26 2022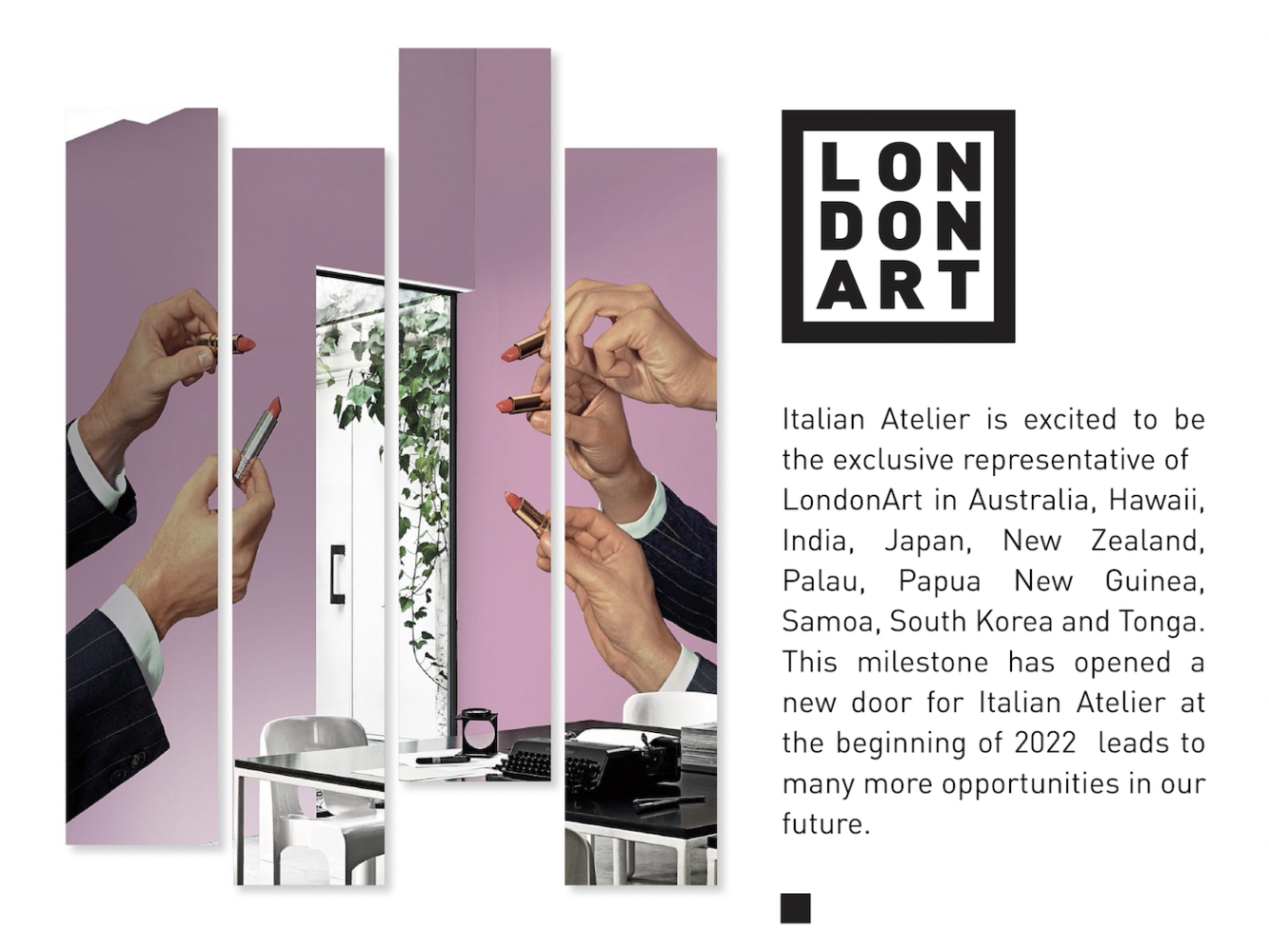 Italian Atelier is excited to announce our collaboration with the luxury wallpaper design LondonArt. We will be the official commercial representative for LondonArt in Australia, Hawaii, India, Japan, New Zealand, Palau, Papua New Guinea, Samoa, South Korea, and Tonga in the Asia Pacific region. This event has marked a precious milestone for Italian Atelier at the beginning of 2022.
Founded by Nicola Bottegal in 2011, LondonArt is now considered one of the most recognizable design wallpaper brands in the industry. Combined with design, practicality, and materials, LondonArt produces tailor-made wallpaper, authentic craftsmanship that satisfies the space needs and daily demands. "Contemporaneity, Functionality and Art", LondonArt distinguishes itself as the explosive combination of fashion, graphic and architectural elements that perfectly fit into various lifestyles harmoniously and functionally.  
Exclusive Wallpaper Collection: Navajo dream
Designed by Joel Rubin, the Navajo dream appears as a curtain made up of hundreds of black cords, the silhouette of a tree that profoundly represents a distant and dense life between east and west. 
Marcel Wanders Collection: Havana
The freshest wallpaper in the collection, designed by Marcel Wander studio, Havana features a triumph of vegetation bursting with flowers, delivering a tropical vibe into your living space.
LondonArt builds up its exclusive functionality with a strong impact on materials, fabrics, aesthetics, and decoration. The versatility in rationalizing space has generated the signature from every product launched by LondonArt, thoroughly well-serving most of the demanding needs from designers, architects, and interior decorators. 
Toilet Paper Collection: Family portrait
The first wallpaper capsule was signed as TOILETPAPER, including famous pictures and iconic subjects captured by Maurizio Cattelan and Pierpaolo Ferrari. 
GIOPAGANI Collection: Fingerprint file
A part of the collection collaborated with GIOPAGANI, the Fingerprint file is made of a skillful mixture of creative hemispheres.
"A fashion dressing walls, a design transforming space", designs from LondonArt indicate the extraordinary works proudly made by talented in-house style and graphic teams, in which, LondonArt smoothly illustrates their growing artistic mindset through chances of working with the most talented designers, such as Marcel  Wanders,  GioPagani,  Maurizio  Cattelan,  Ferruccio  Laviani, Carlo  Colombo,  Cristina  Celestino, and Elena Salmistraro.
Prime Wallpaper Collection: Caramello
With the trending colours mentioned by Pantone, the designs show its excellent aesthetic potential. Neutral, warm yet bold, the colour would bring elegance and mundanity into your home. 
All collections from LondonArt are available in different materials, ready-to-be-used in many types of projects, from hospitality, contracts, and shop-cruises. 
Noticing LondonArt's performance through valuable collections and recognitions worldwide, Italian Atelier believes in their vision and considers LondonArt a potential partner to share our common value and grow further together. Representing LondonArt in the Asia-Pacific market opens a new door leading to full of exciting opportunities, and we can't wait to go for it.