Maison&Objet 2022 – A new world of luxury lifestyle
Published May 5 2022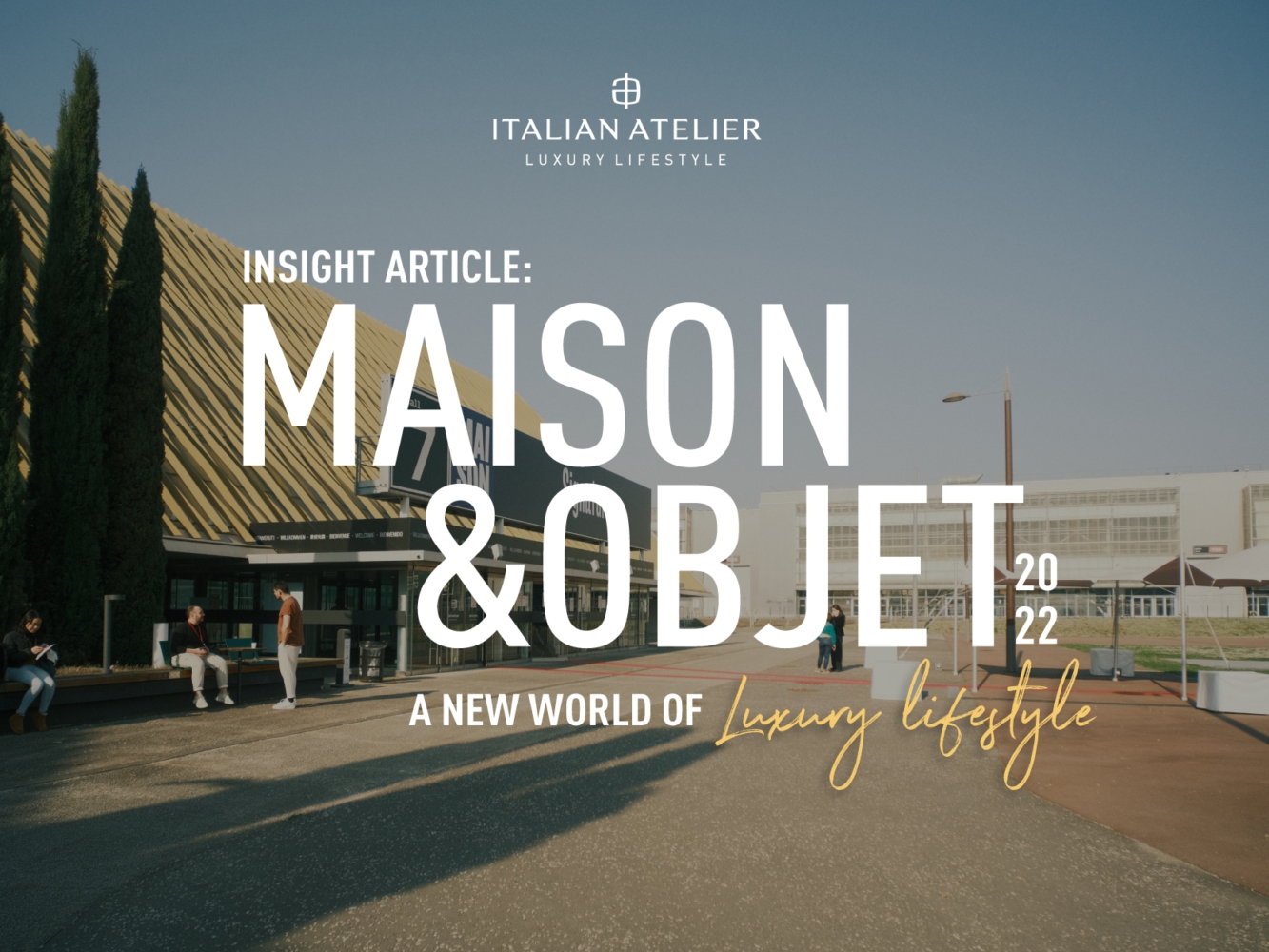 Referring to one of the most highly publicized lifestyles and decorations fairs in the industry, there is no way to ignore Maison&Objet, whose visitors successfully maintained at 80,000 people/per edition. Founded 20 years ago, Maison&Objet had finally returned to Paris in September 2020, after expanding to Singapore and Miami (The US). Every single angle of lifestyle, specific decoration, household, or even fragrance, will be gathered in a Maison&Objet fair.
After a 2-year absence, Maison&Objet 2022 has finally returned with huge influence on the industry with the theme of "New Luxury". This new definition had taken visitors through an unforgettable experience in the world of lifestyle and decorations.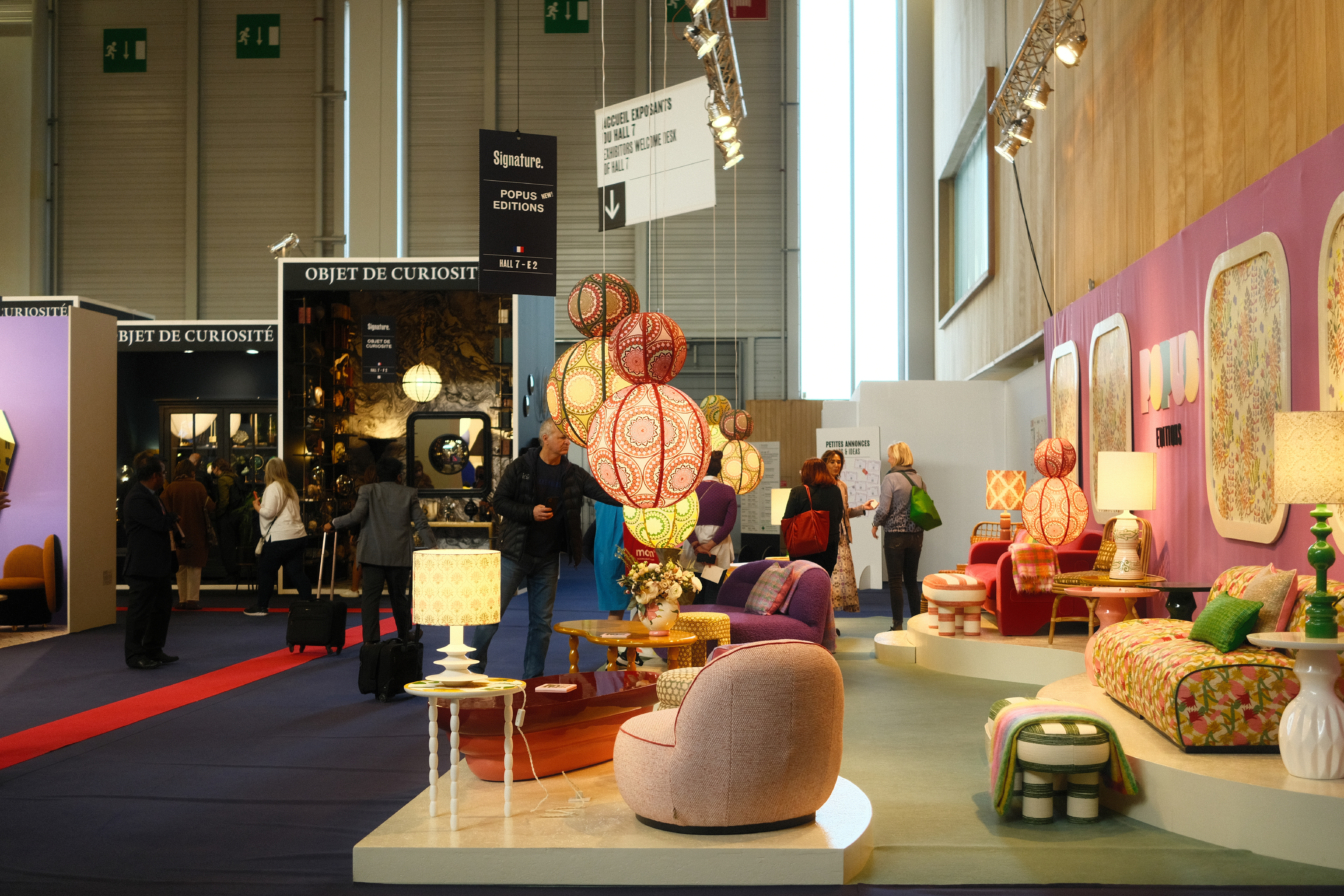 4 days of impressive numbers
A long period together with great fluctuations in the world's economic, technological, and political fields have hurt many industries. Every index from consumer confidence in general to the development of the luxury lifestyle industry has gone down due to the COVID-19 pandemic (figure 1). After a long time of separation, we all tend to live more economically, being hesitant to spend due to fear of a new recession. Logistics was also affected as the lockdown continued, preventing international customers from receiving global items.
In addition, the outbreak of war between Russia and Ukraine caused a psychological shock to the economy. A series of policies in terms of finance, logistics, and consumption, have changed all over the world, causing a major shift in the economy. With limitations caused by global fluctuations, being able to organize such a gigantic fair is not easy with plenty of challenges. Therefore, participating in M&O 2022, most brands did not set high expectations of sales.
Out of the blue, Maison&Objet 2022 was able to take place with unimaginable success despite challenges. Brands had the opportunity to once again gather in one place and bring visitors the latest designs with updated modern values. Especially, LondonArt has successfully showcased at M&O 2022, turning this special occasion into an exhibition launching their new collection. The sales outlook for the next 4 months after the 4 days of the fair has overwhelmed the organizers and audience with surprise (figure 2). While 52% of all respondents hold an extremely positive mindset about upcoming deals, only 1% of them keep a considerable negative attitude. In particular, the percentage of all very positive responses is maintained at over half, when detailed into retailers, specifiers, and brands' indexes. Furthermore, not even a single retailer holds a very negative attitude.

Figure 2: Sales outlook for the next 4 months (source: Maison&Objet 2022)
What's new at Maison&Objet 2022?
Coming back after a long time, there are certainly new things in Maison&Objet 2022, which are the condensation of the world's fluctuations in recent years. A visit to the 2022 fair not only stops at to see the new interior pieces, but to gain an insight of the landscape in the new era.
Innovations to meet new rising demand
That's right. It won't be wrong when you see at Maison&Objet 2022 a trend of personalized designs, responding to the current situation when personalization takes the throne.
The impact of COVID-19 has limited people's travel not only by lockdown directives, but also human's fear of disease transmission. This means that personal life activities will be prioritized, driving demand for similar equipment. Consequently, surveys have shown a growing interest from manufacturers in personalized projects (figure 3). While projects about flexible workspaces with living spaces are highly interested by 41% of clients, community spaces like fitness/workout spaces are rejected by more than half of them. In addition, other private spaces such as separate workspaces, offices, and leisure spaces (gaming, home cinema, etc) were all put into consideration, with 44% and 47% respectively. These numbers show how personalization is gradually entering the lifestyle market.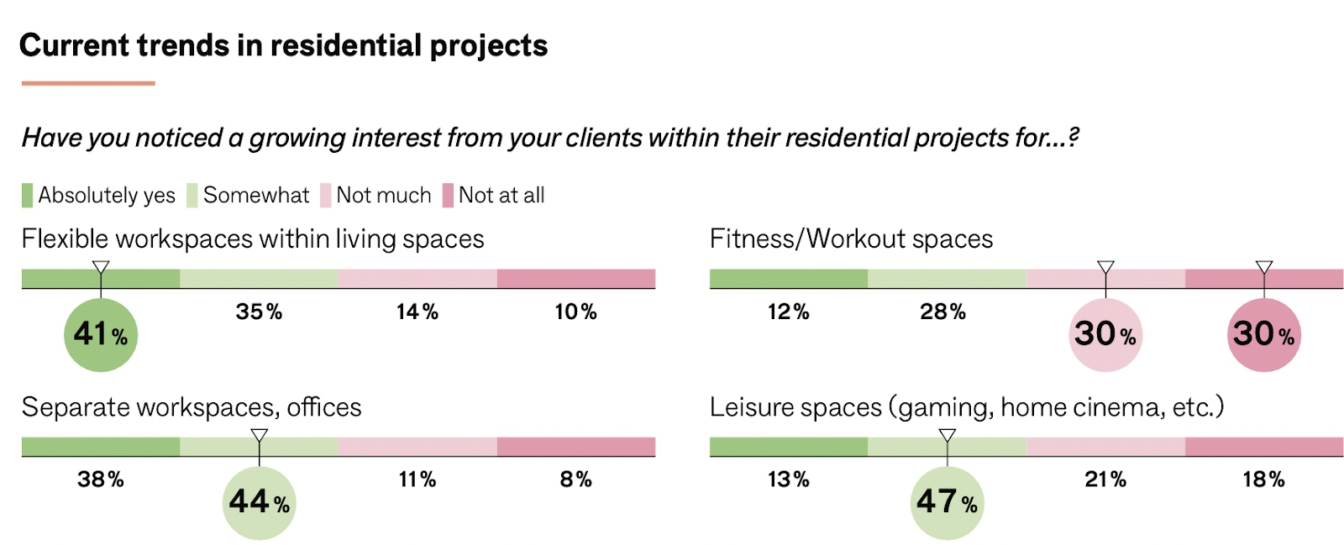 Figure 3: Current trend in residential projects  (source: Maison&Objet 2022)
As a result, dramatic changes in the change in the number of projects over the past 4 months were also identified (figure 4). When all projects about hotels, restaurants, shops, and offices have decreased significantly, the number of deals related to residential has increased by 45%.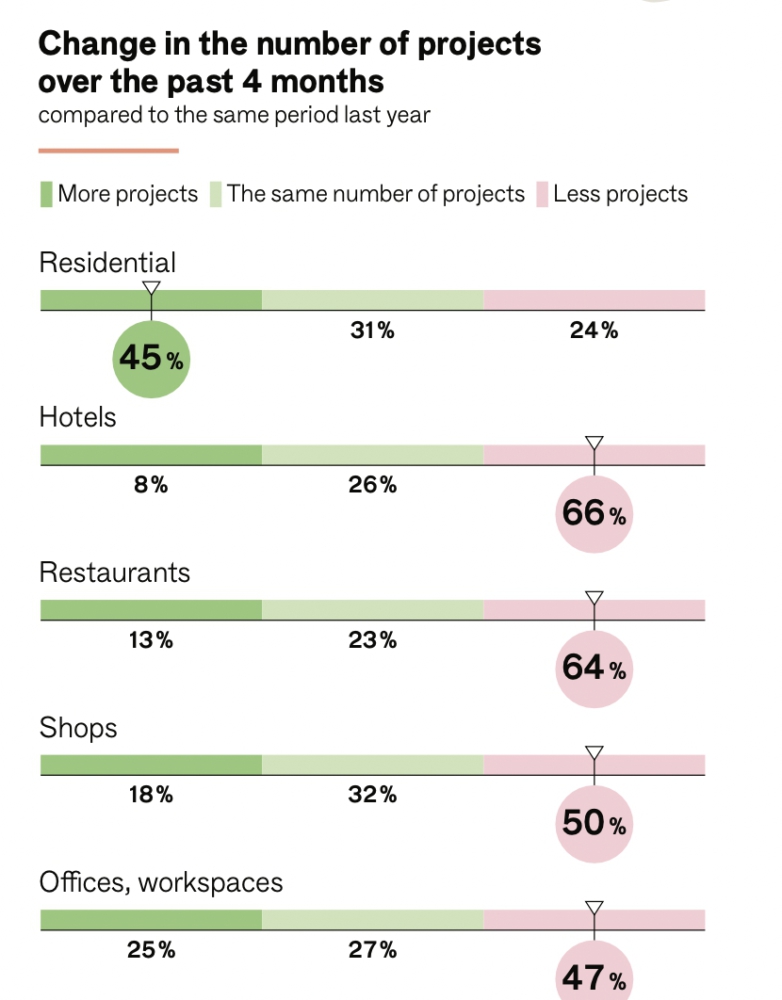 Figure 4: Change in the number of projects over the past 4 months (source: Maison&Objet 2022)
It embodies the personality, creativity, and unmistakable character of each brand. When imagination creates originality, it is time to reinvent and expand into new worlds of furniture and lifestyle. Maison&Objet never disappoints interested people with the appearance of talented designers. Still a blend of tradition and modernity, the trend they aim for is one foot in the past and the other firmly stepping into the future.
Tradition and the connection of modern world
1811 brands to Maison&Objet are 1811 different colors that bring new products and innovations. Towards sustainable and long-term values, this year, the products presented at the exhibition bring a combination of handicrafts with new technology. And as a bold move, Maison&Objet 2022 has chosen to redefine lifestyle with the theme "New Luxury", conveying new messages to the audience about interior and lifestyle.
Talking about "New Luxury", Jasmine Chau, CSO and CMO of Italian Atelier, shared that it was when people had time to focus on their personal experiences at home. In one interview with Robb Report, Designer Toan Nguyen also affirmed that in the digital age, people have to endure more pressure, and home becomes the most peaceful place to live. Integrating more outside space, or creating more natural arrays in living space, is now preferred for people to increase the quality of residential life.
The story unfolds between luxury and eco-friendly materials
When we have more time at home, there are more opportunities to be exposed to our furniture. The same goes for our emotional experiences with interior materials, creating an attitude towards a growing interest in eco-friendly materials. A survey found that 61% of people are preferring to consume products with a long life cycle (durable) and following up is 59% of products made from natural materials (figure 5). This corresponds with users' increasing interest in the quality of life, environment, and physical health.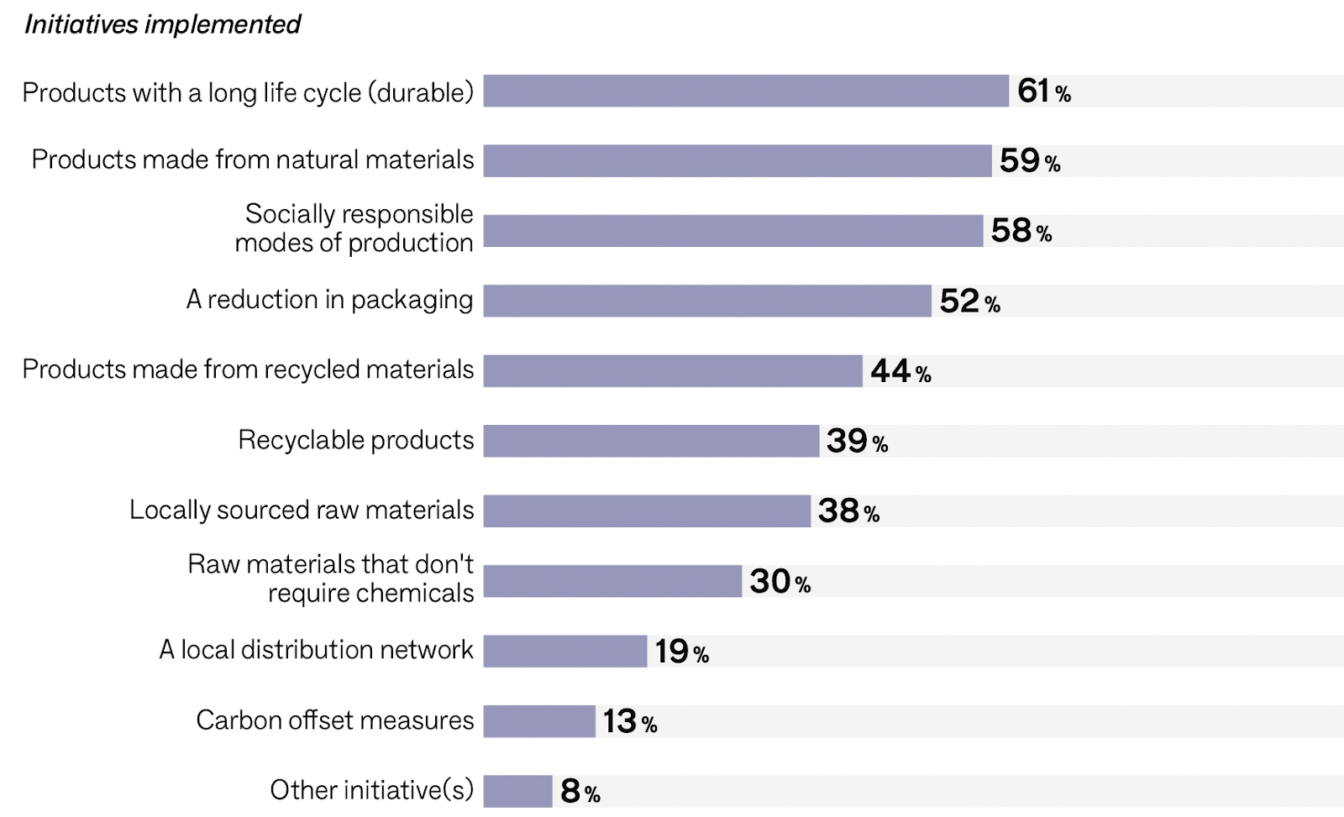 Figure 5: Initiatives implemented of furniture preference 
While environmental issues have never been as focused as they are now, leading furniture brands will definitely apply the trend into production. At Maison&Objet 2022, you would find designs inspired by nature or made from environmentally friendly materials such as ceramics, wood, etc.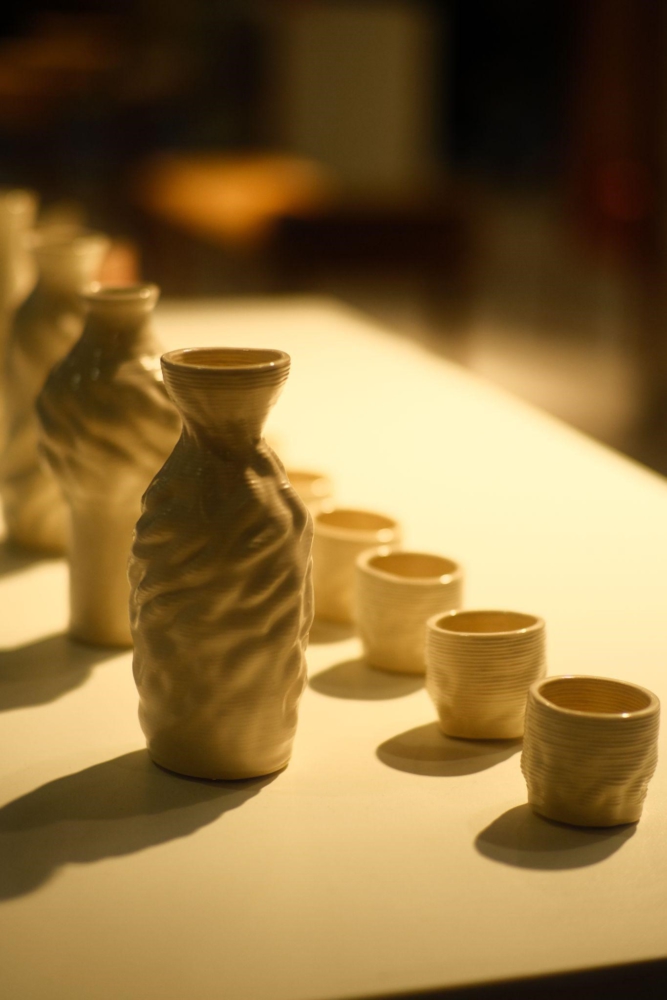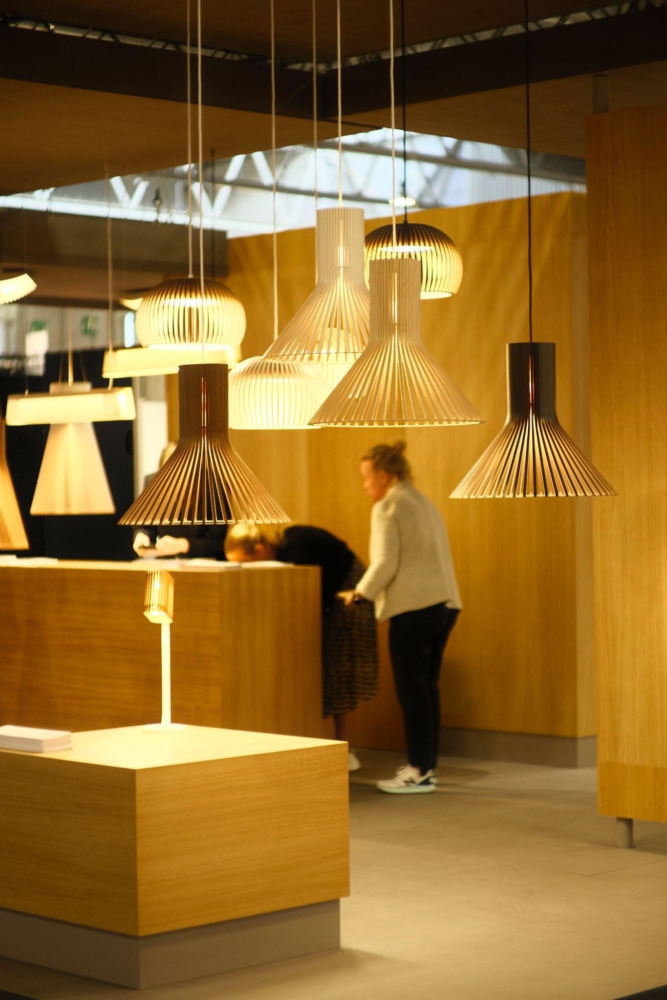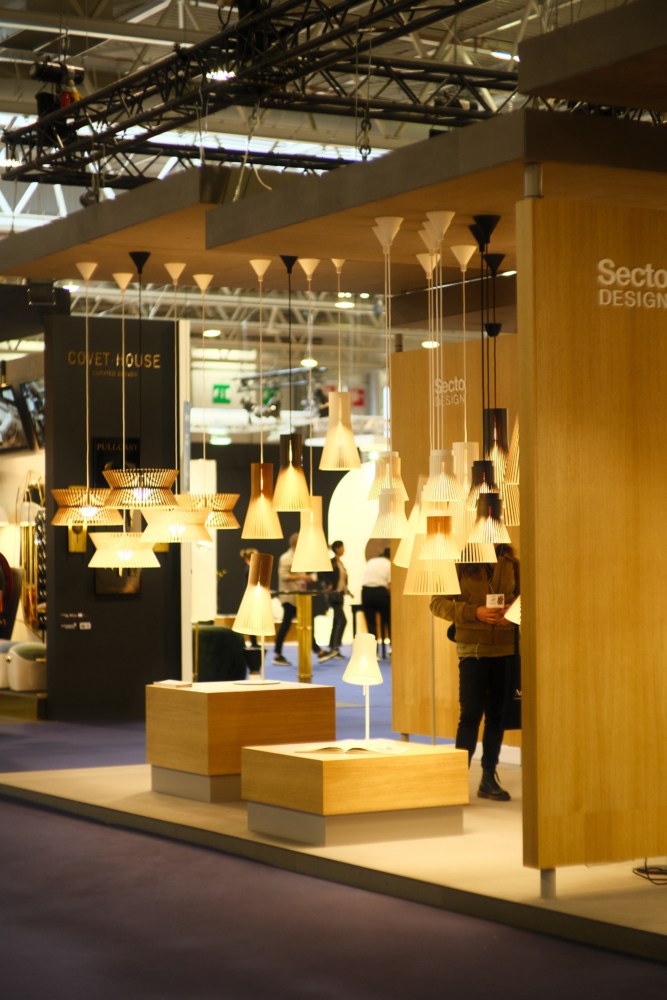 Once again, the definition of "New Luxury" is brought by Maison&Objet with a new perspective on the definition of high-class furniture. "Luxury" is not only about the expensive materials that make up a product, but also about the value that a design can bring. In fact: 92% of brands have adopted an environmentally responsible approach, while 75% of researchers say they prefer renewable materials. 62% of retailers say their customers want friendly products.
Taking nature as the root, the designers have breathed life into each product through sophisticated, meticulous details that touch every layer of human emotions. Changing minds, changing definitions, and changing perspectives, the products that brands bring to Maison&Objet open a new life for renewable materials from nature. You can also have a more penetrative look at the sustainable lifestyle trend in the eco-luxury world.
Italian Atelier brings the trends of the times to Maison&Objet 2022 with LondonArt
Attending the event in time for the 10th anniversary of the brand is the launch of the latest collection Daydreamer vol. 2 inspired by the famous architectural project Vertical Forest. With a unique path spanning 1 decade to the present time and countless creations and innovations, LondonArt this time has painted a picture of a person's long-term imagination wishing to discover the limits of space and time, and go beyond the creative barriers of the world views. Through the collection, Daydreamer vol. 2 has blown into it a strong love and passion for the art of designing with symbols as the core value to convey the message, the breath of national style, and more than ever. Wallpaper is now a piece of music – an artistic sound that is listened to, awakening all emotions, thoughts, and concerns.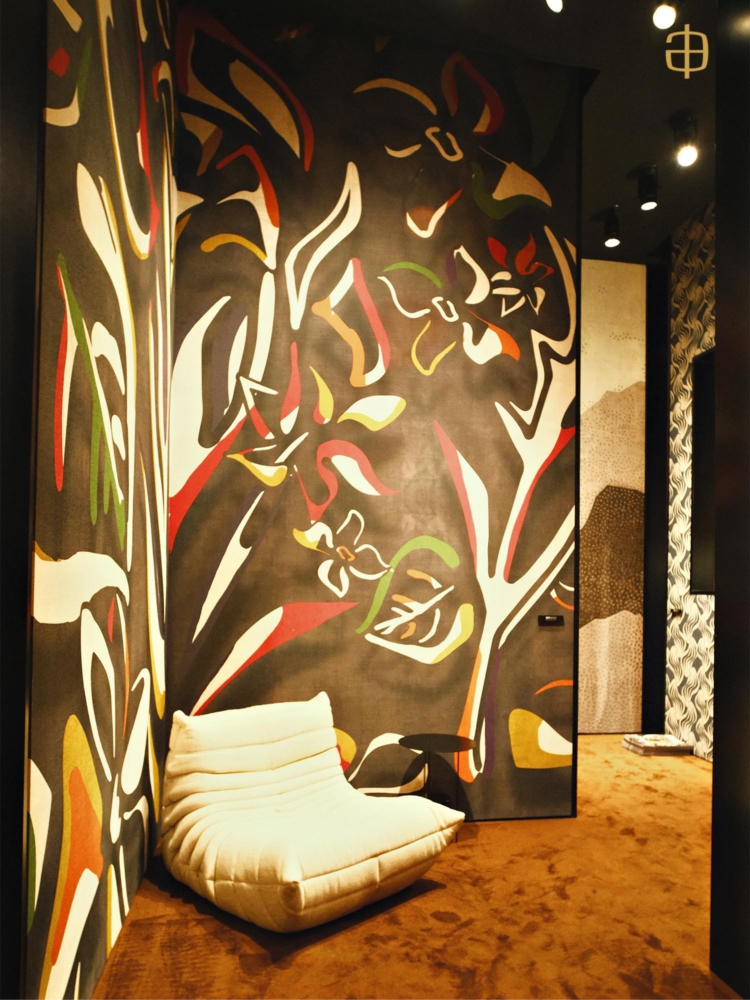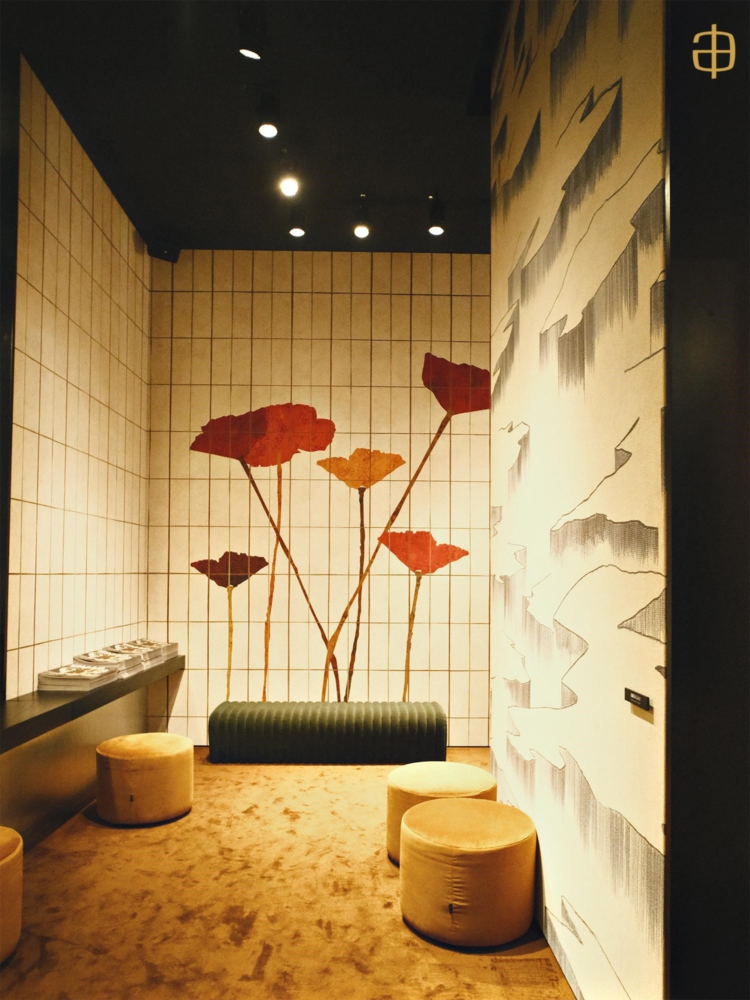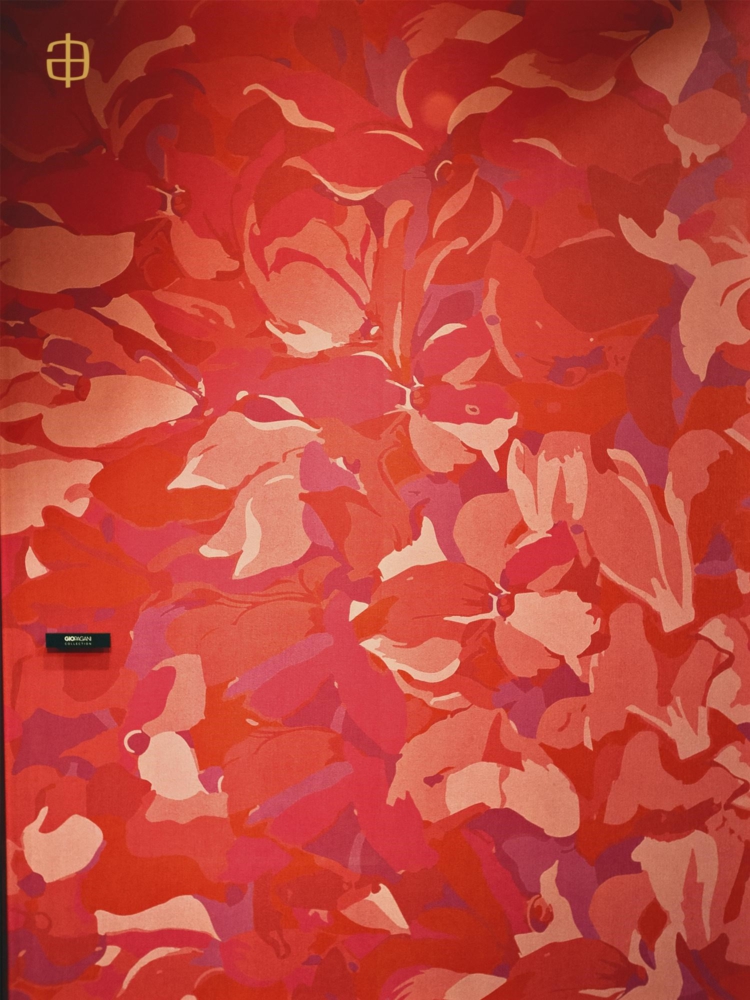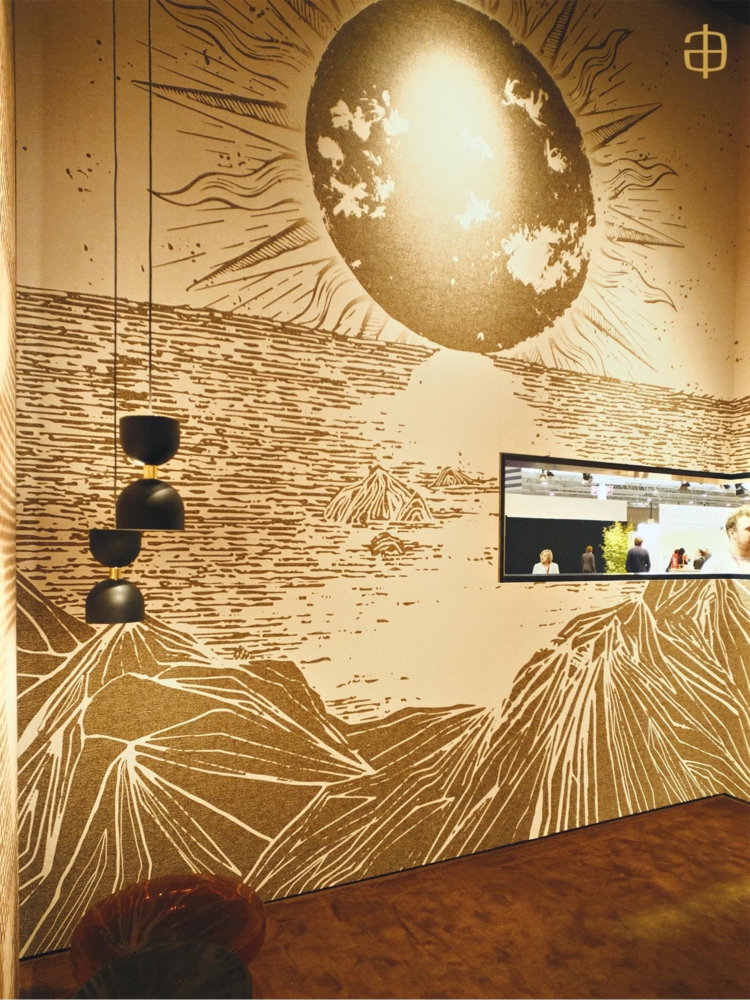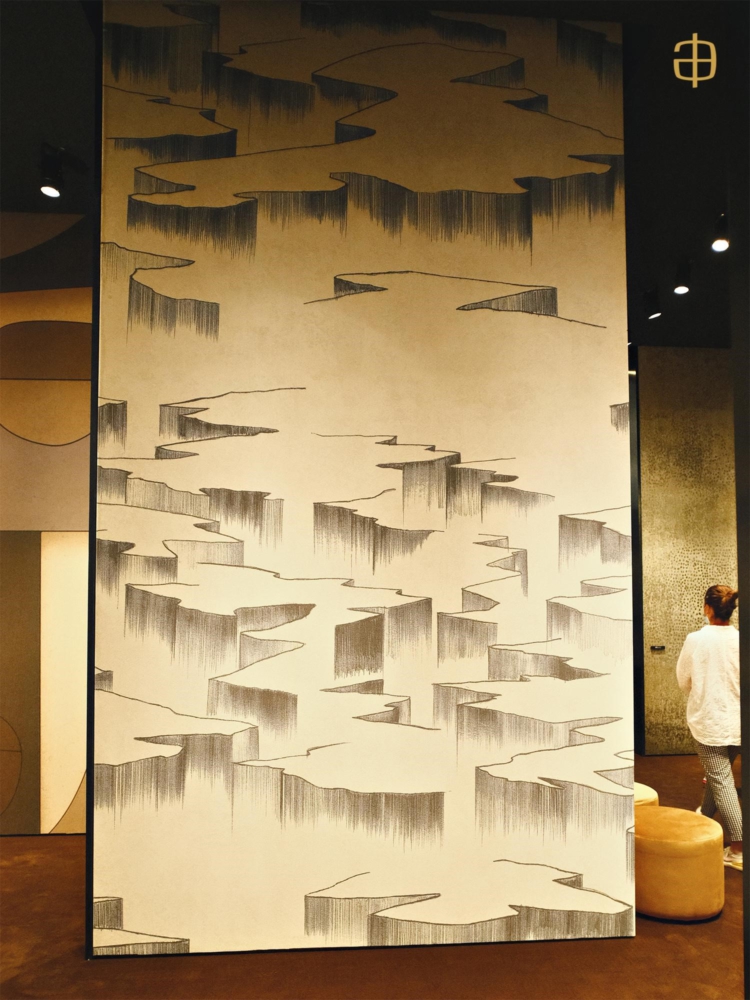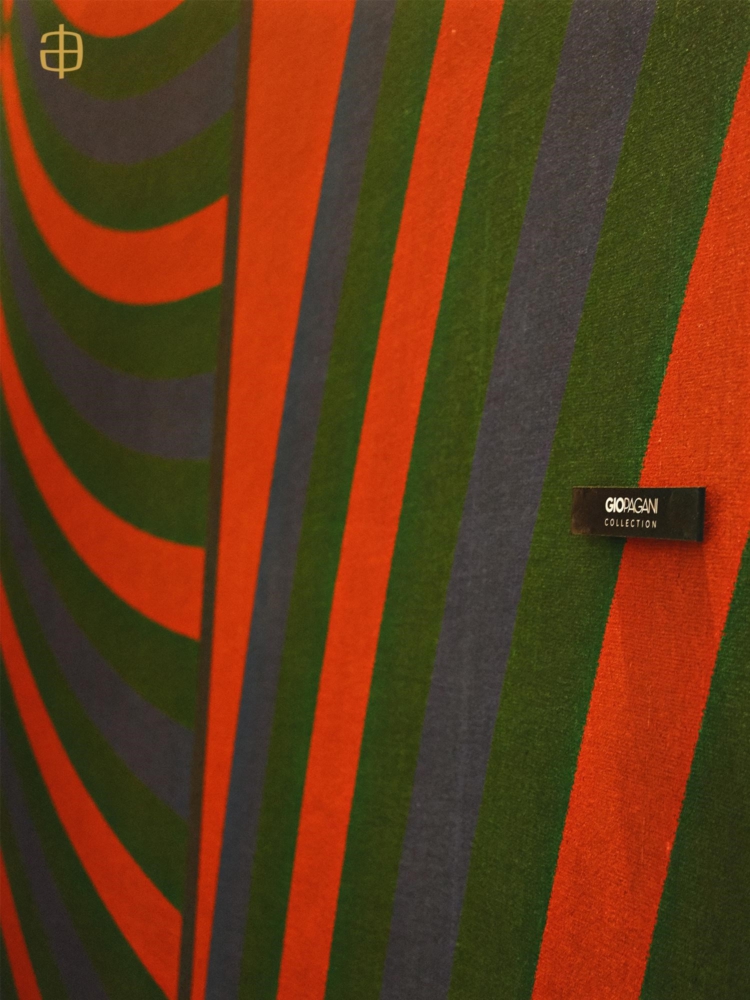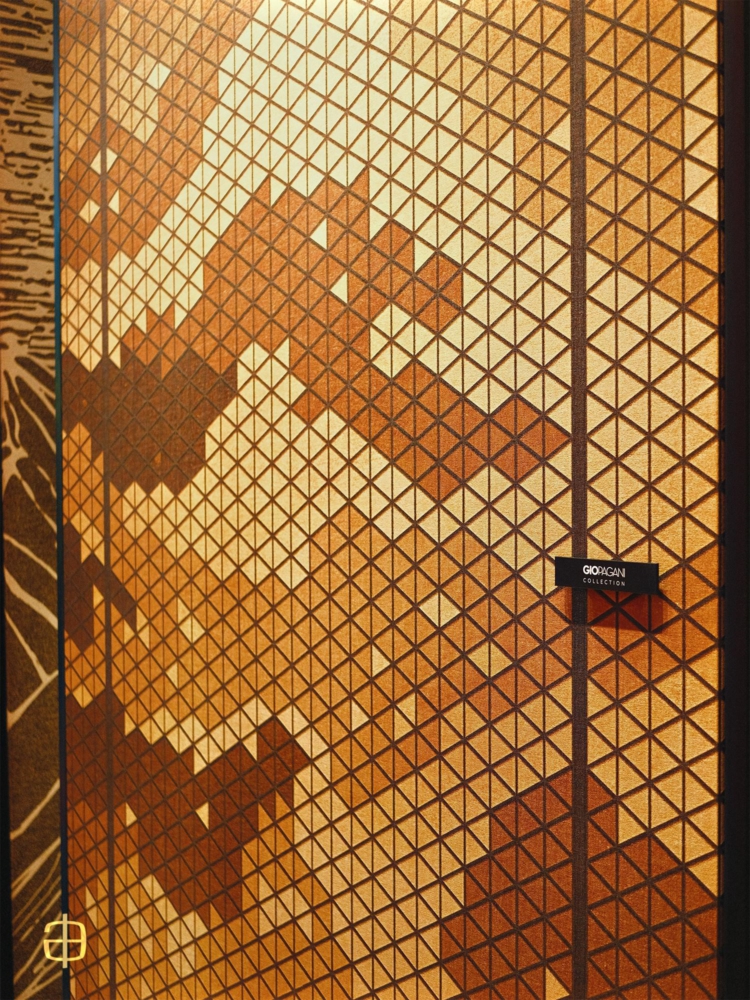 Previous
Next
Few people know that the Vertical Forest – the pride of Italy, a diverse biological architecture that everyone is proud of and admire is the basis of the special inspiration of the Daydreamer vol. 2. At this point, we can easily answer the question of why GioPagani chose abstract leafism as the main subject for this design.
Indeed, it is a new experiment but brings good effects, from surprise to surprise that LondonArt brings many people excited and satisfied until the last minute. A road is stretched with traces of painting with European, Asian, and African influences in harmony with the strange, inspiring, mesmerizing aesthetic. Being one of 281 brands from Italy attending this event, London Art's mission is to bring about the constant values of Italian furniture, culture, and history.
To sum up…
"During the long period of COVID-19, how has the furniture market, designers, brands coped with it", that was our first question for this M&O event. But after following M&O and getting feedback from the brands we represent, we thought, "The pandemic has allowed us to focus on growing through a strong presence of engineering from which new skills are acquired". Going to Paris to attend Maison&Objet 2022 as a luxury furniture agency, Italian Atelier had the opportunity to learn more from leading brands in the field of furniture in the world. The way brands bring products to and give value to customers are factors that Italian Atelier deeply respect and admire. Designs that combine contemporary images with traditional craftsmanship are what Italian Atelier and LondonArt choose to create values that last with time.
Italian Atelier