Reviving the Timeless Elegance of American Heritage with Ralph Lauren Home and Italian Atelier
Published July 31 2023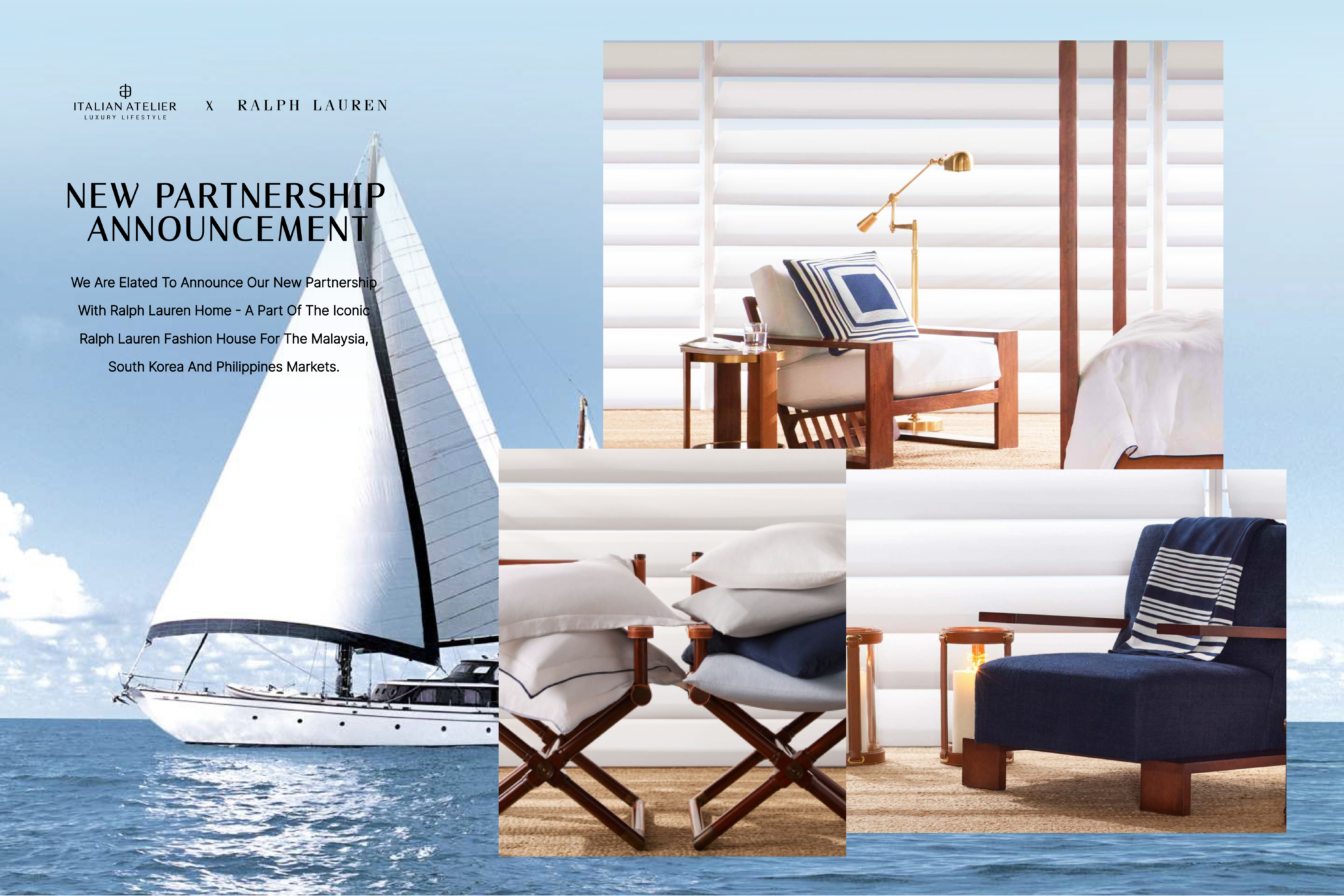 We are elated to announce our new partnership with Ralph Lauren Home – a part of the iconic Ralph Lauren Fashion House for the Malaysia, South Korea and Philippines markets. Quality, craftsmanship and authenticity – the quintessence of European luxury living from Ralph Lauren Home is what we will proudly and exclusively present to the Asia-Pacific market.
"Home is where the heart is, and that is where we seek quality and comfort and a style that is about the people and the family that create it, that live it" – Ralph Lauren has always carried this philosophy into every collection, making it a trace of culture that grows more beautiful with time. Not just pieces of furniture, each object of Ralph Lauren Home is where the owners' hearts and souls lie.
In this journey of exploring the American cultural and historical legacies, the brand will carry you away on the tide of timeless beauty and re-define true elegance!