Sending love to your women through special gifts on Women's Day.
Published March 5 2023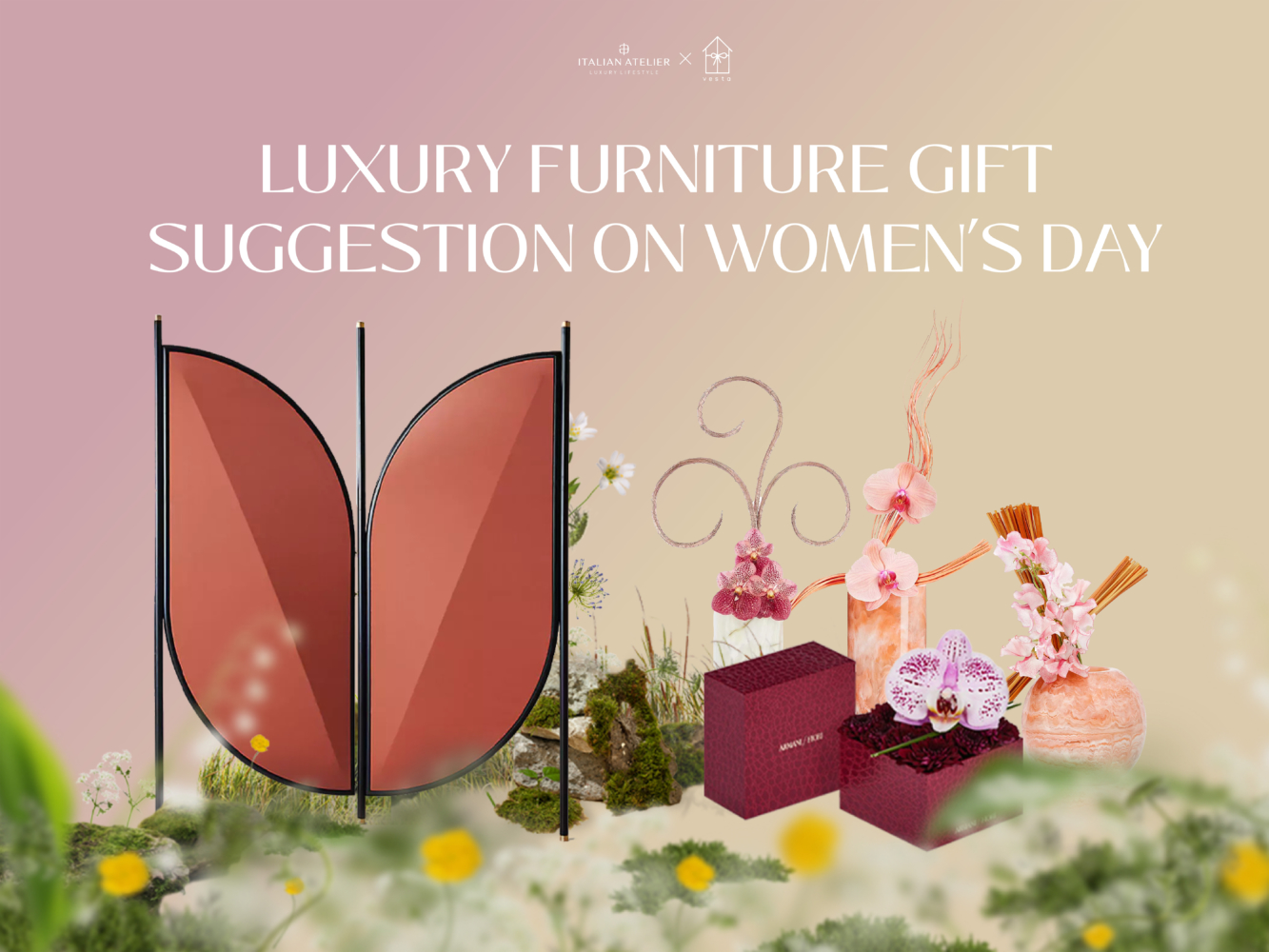 International Women's Day is an annual holiday that commemorates each woman's contribution to the world. Every woman is already a flower that helps to embellish our world. If it's almost Women's Day but you're still looking for an exclusive & luxury gift to your women, then let's go through the list of gifts below with Italian Atelier that we recommend.
FENG SCREEN - A GIFT FILLED WITH FEMININITY FROM GEBRÜDER THONET VIENNA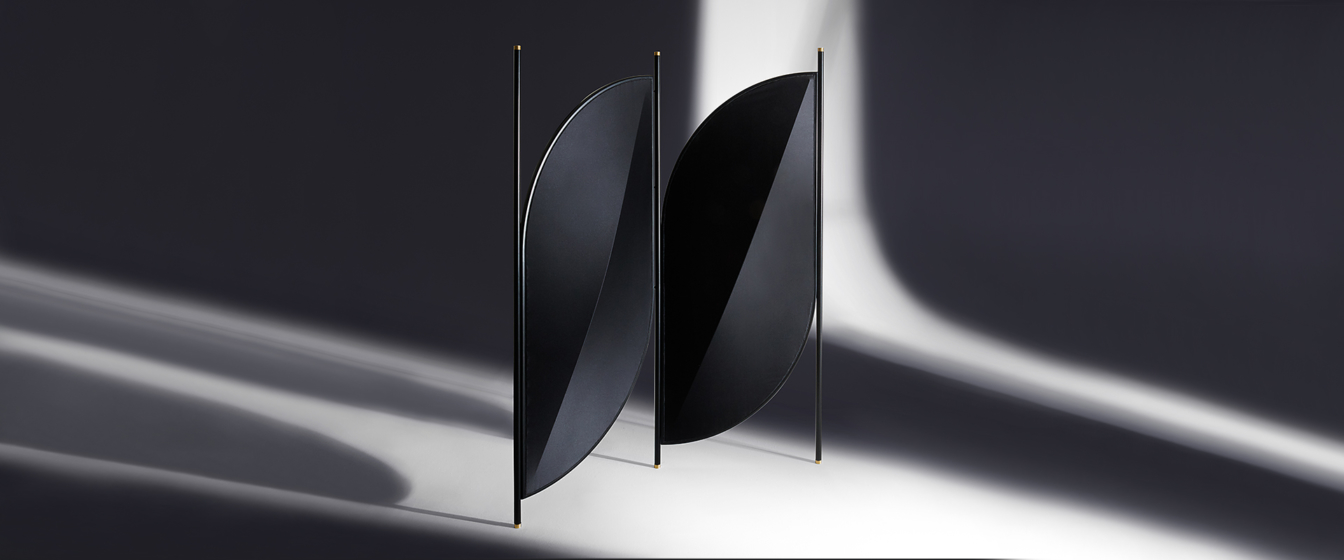 Gebrüder Thonet Vienna's magnificent Feng, which was inspired by Japan's "shibumi" (hidden beauty) concept, will undoubtedly transport her to the ultimate private experience. The screen was given the name Feng, which is derived from the Chinese phrase "ping feng" which means "wind" and goes with that name is the sail design of the product. Your woman can effortlessly move the screen horizontally to the degree of privacy she desires with a 3-dimensional piece. Moreover, the feminine pastel color of the sails captivated the hearts of beauty-loving females and made her living atmosphere more snug and exquisite.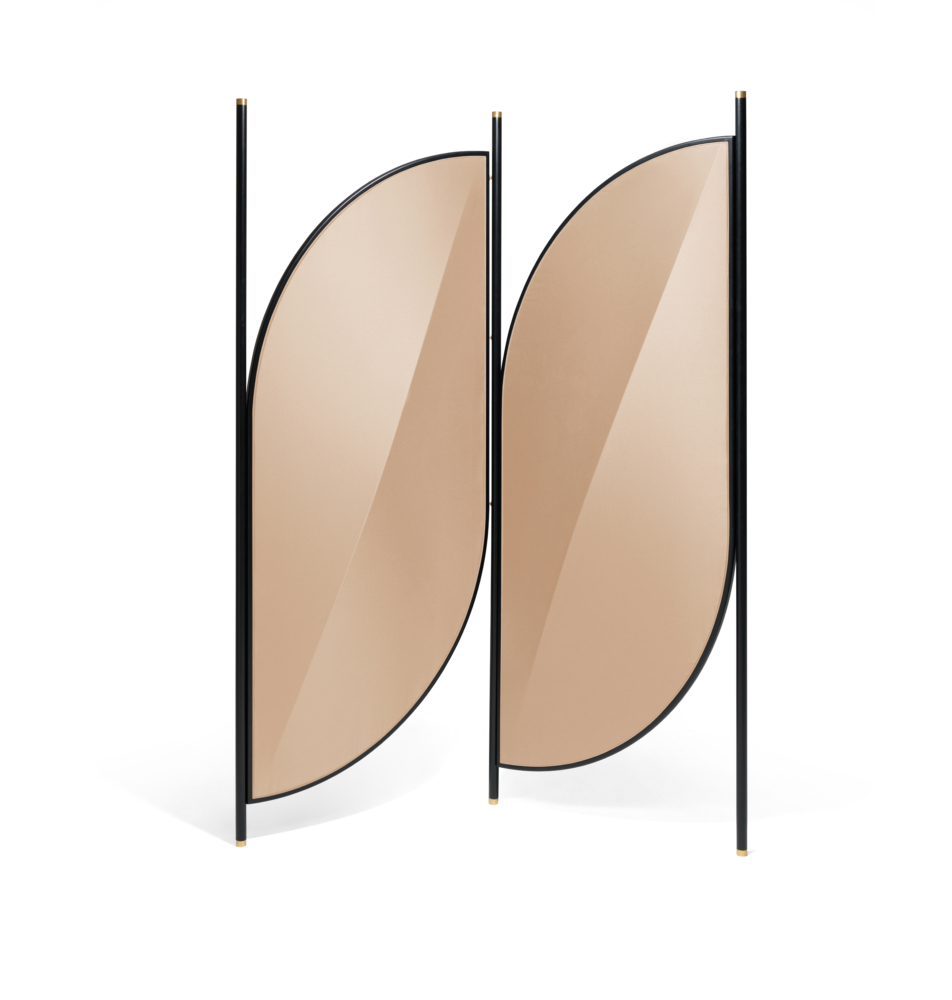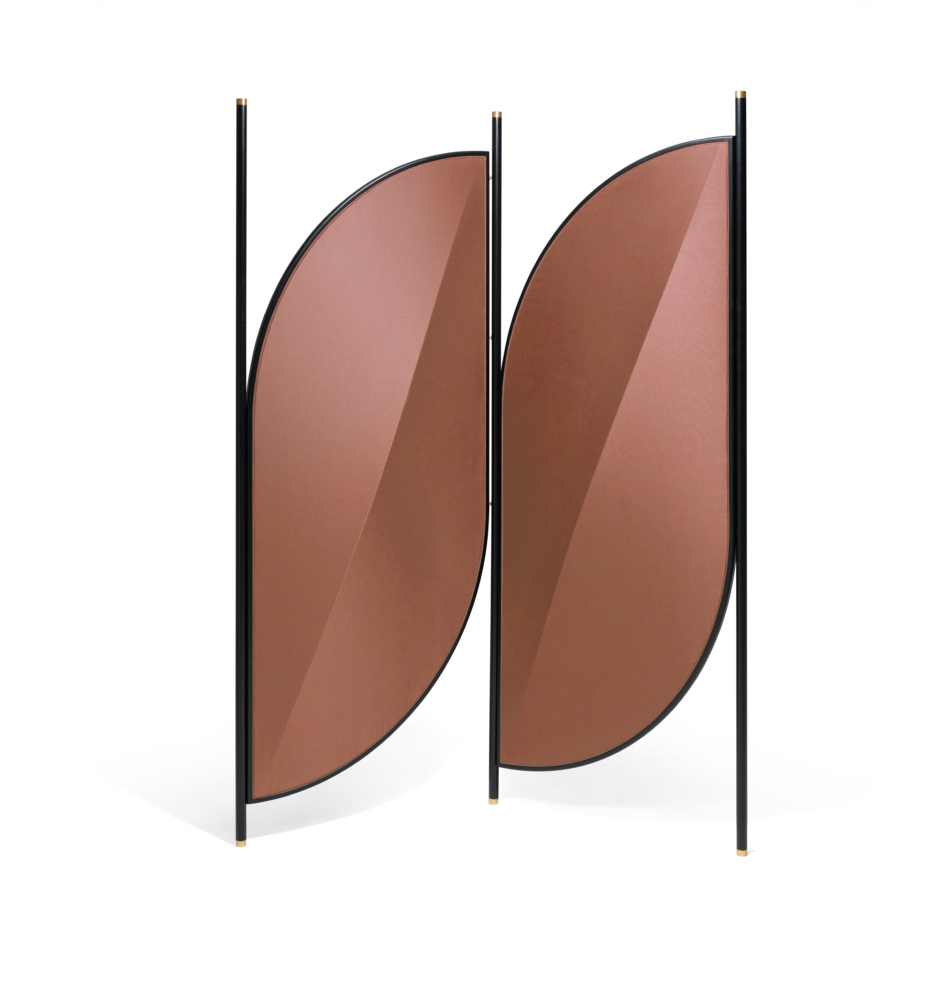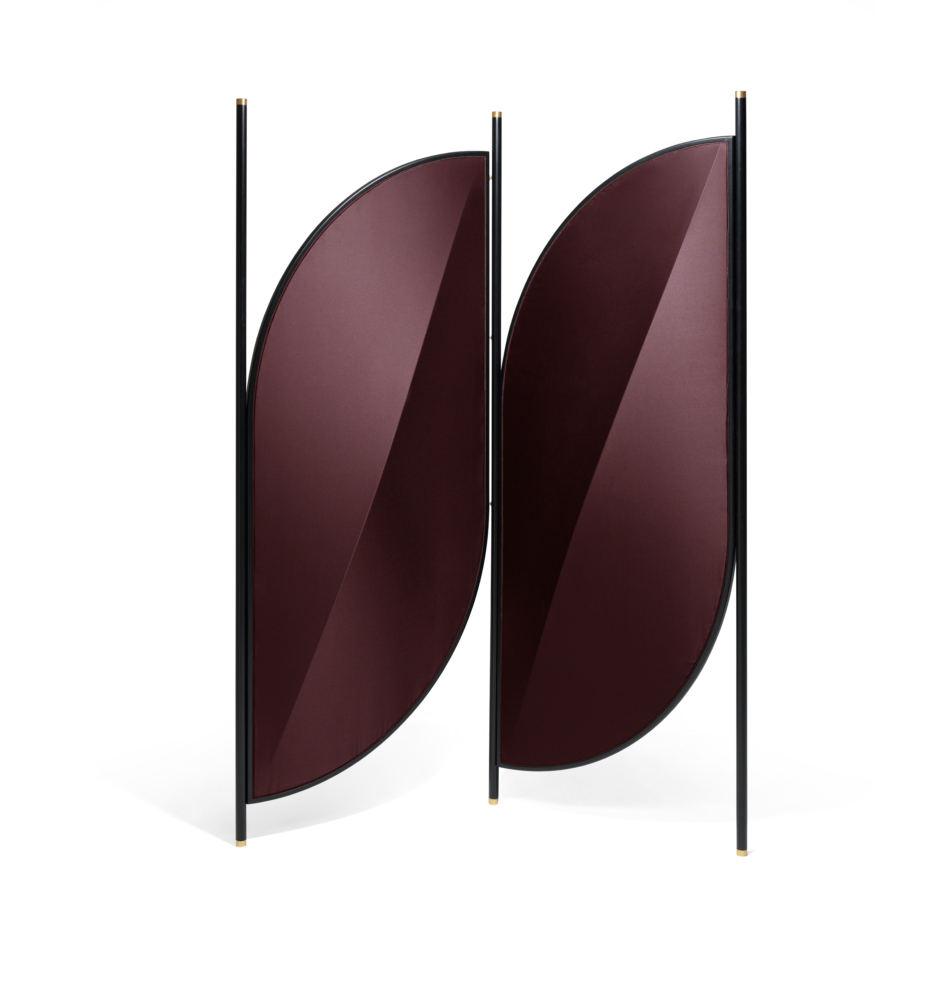 Feng's harmonic and essential shape makes it the protagonist of the space it wants to delimit. Gebrüder Thonet Vienna has long been a luxury furniture manufacturer that is capable of combining modern features into classic designs. It may be claimed that the company's products have a straightforward aesthetic yet are adaptable for a variety of settings, feature iconic Western interior designs from earlier centuries, and are always in style.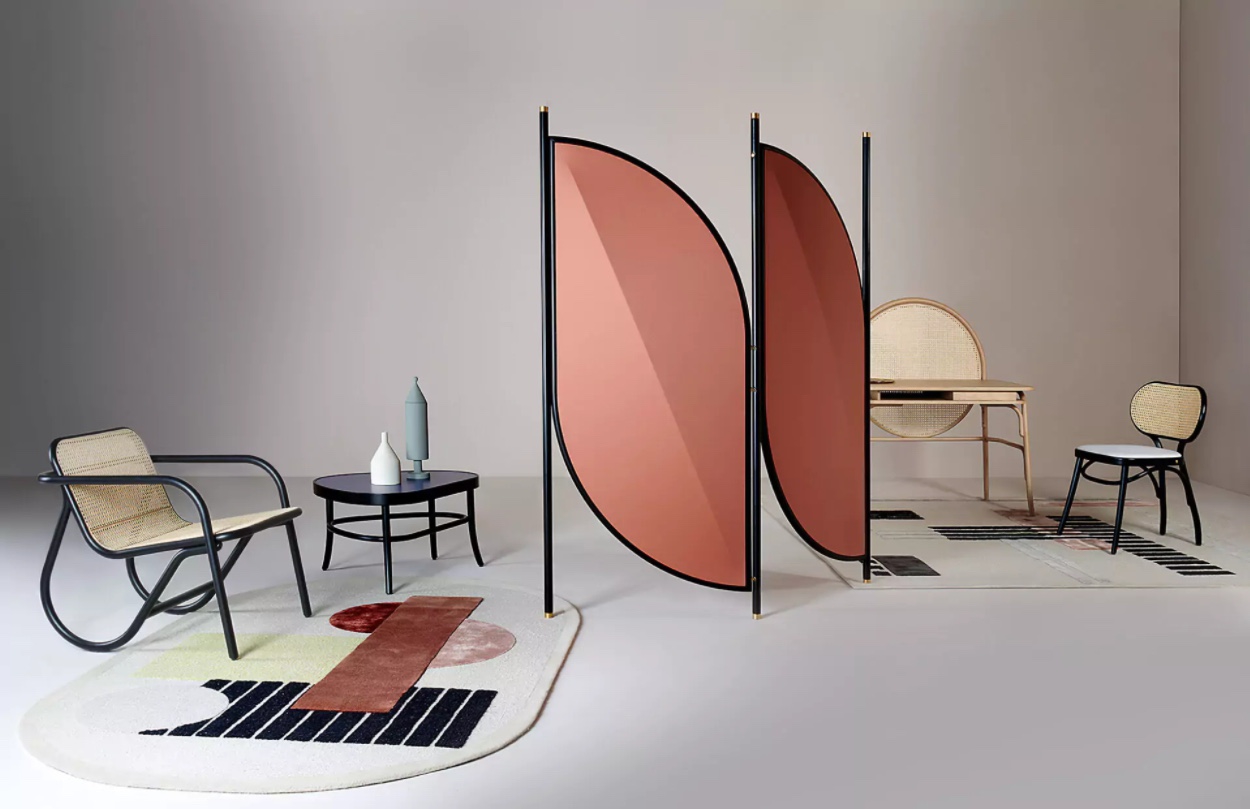 ULTRAFRAGOLA - THE TOP-OP-MIND PRODUCT HONORING THE BEAUTY OF WOMEN
This Ultrafragola mirror has always been the top of mind gift for women. It was designed by the famous Italian architect and designer, Ettore Sottsass, in 1970 for Poltronova. It is a creative and outstanding work of art. The unique shape of the mirror creates a distinctive and captivating reflection unlike any other, which immediately attract the attention of anyone who sees it.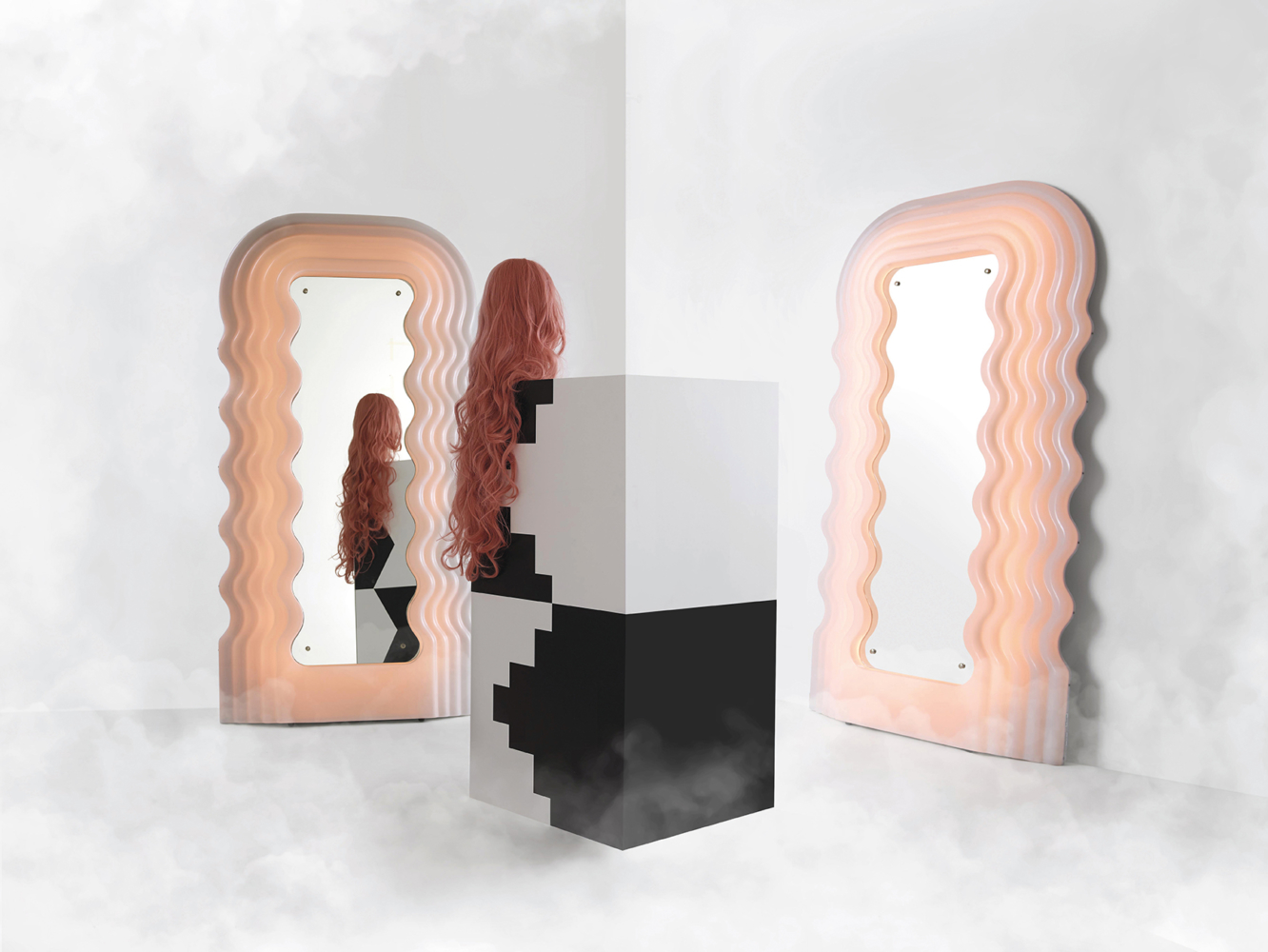 Aside from its aesthetic appeal, the Ultrafragola Mirror is also practical. It can be used for a variety of purposes, including checking your appearance, reflecting light to brighten up a room, and even as a piece of art on its own. Its organic shape makes it suitable for use in any type of space, whether it be modern or traditional.
The Ultrafragola Mirror is a stunning and unique piece of art that combines beauty, practicality, and history. It is a gift that is both useful and meaningful, making it the perfect choice for International Women's Day. Show the women in your life how much you appreciate and value them by giving them a gift that they will treasure for years to come.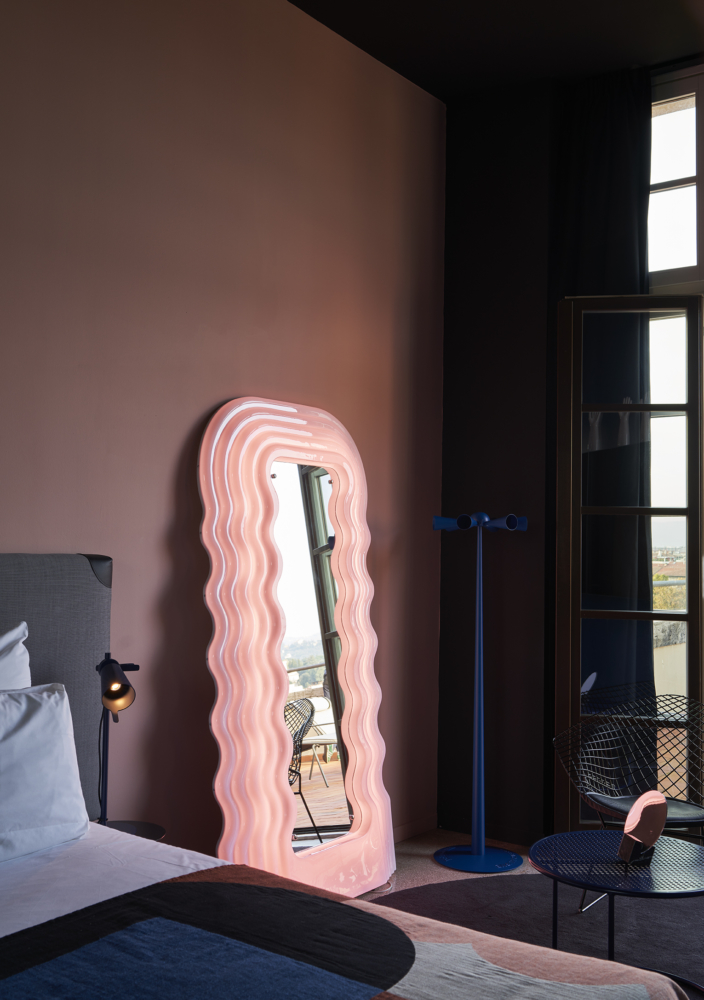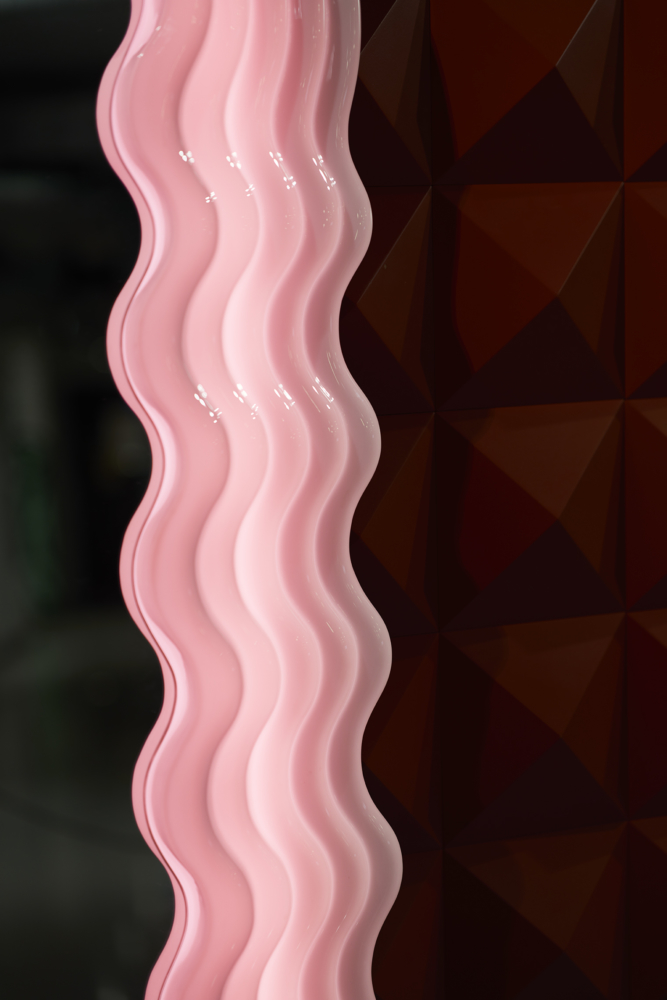 To experience the Real Ultrafragola, Italian Atelier x Vesta Lifestyle and Gifts has collaborated to held the "UltraFemme" event, where you can witness the famous 𝑼𝒍𝒕𝒓𝒂𝒇𝒓𝒂𝒈𝒐𝒍𝒂 mirror, products from renowned names like Pantone, as well as support female local artists along with thrilling performances and an epic party on March 8th.
If you are in HCMC, you can find the iconic pink mirror by Ettore Sottsass will be on full display from 𝐌𝐚𝐫𝐜𝐡 𝟖-𝟏𝟐 𝐚𝐭 𝟑𝟒 𝐍𝐠𝐨 𝐐𝐮𝐚𝐧𝐠 𝐇𝐮𝐲, Thao Dien, HCMC.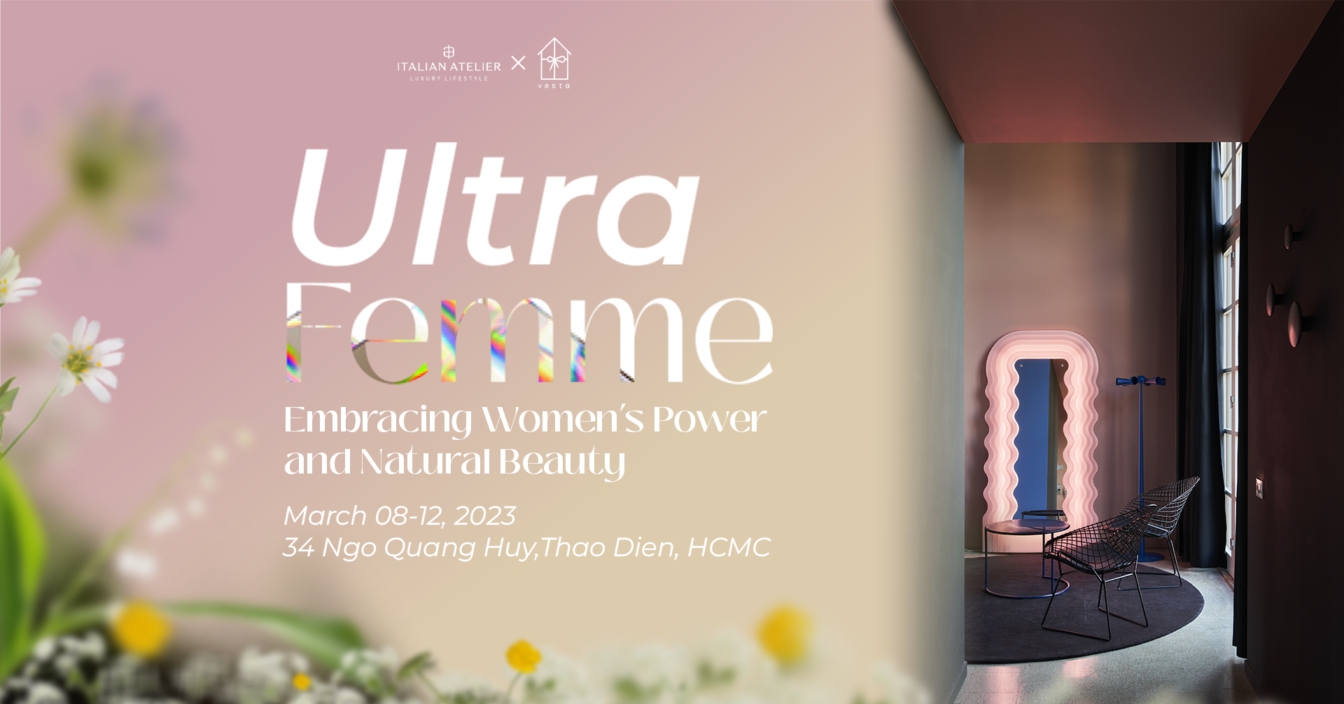 NATURE MEETS ELEGANCE: A WICKER AND ORCHID ARRANGEMENT
Armani/Fiori gift series below will be a perfect choice for women who appreciate the elegance & love to decorate their homes with natural and beautiful elements.
The use of natural elements such as wicker reeds and orchid flowers brings a sense of calm and serenity to any space, reminding us of the beauty of nature and helping us connect with the environment.
With its aesthetic appeal, natural touch, versatility, durability, and uniqueness, it's a gift that is well worth the investment.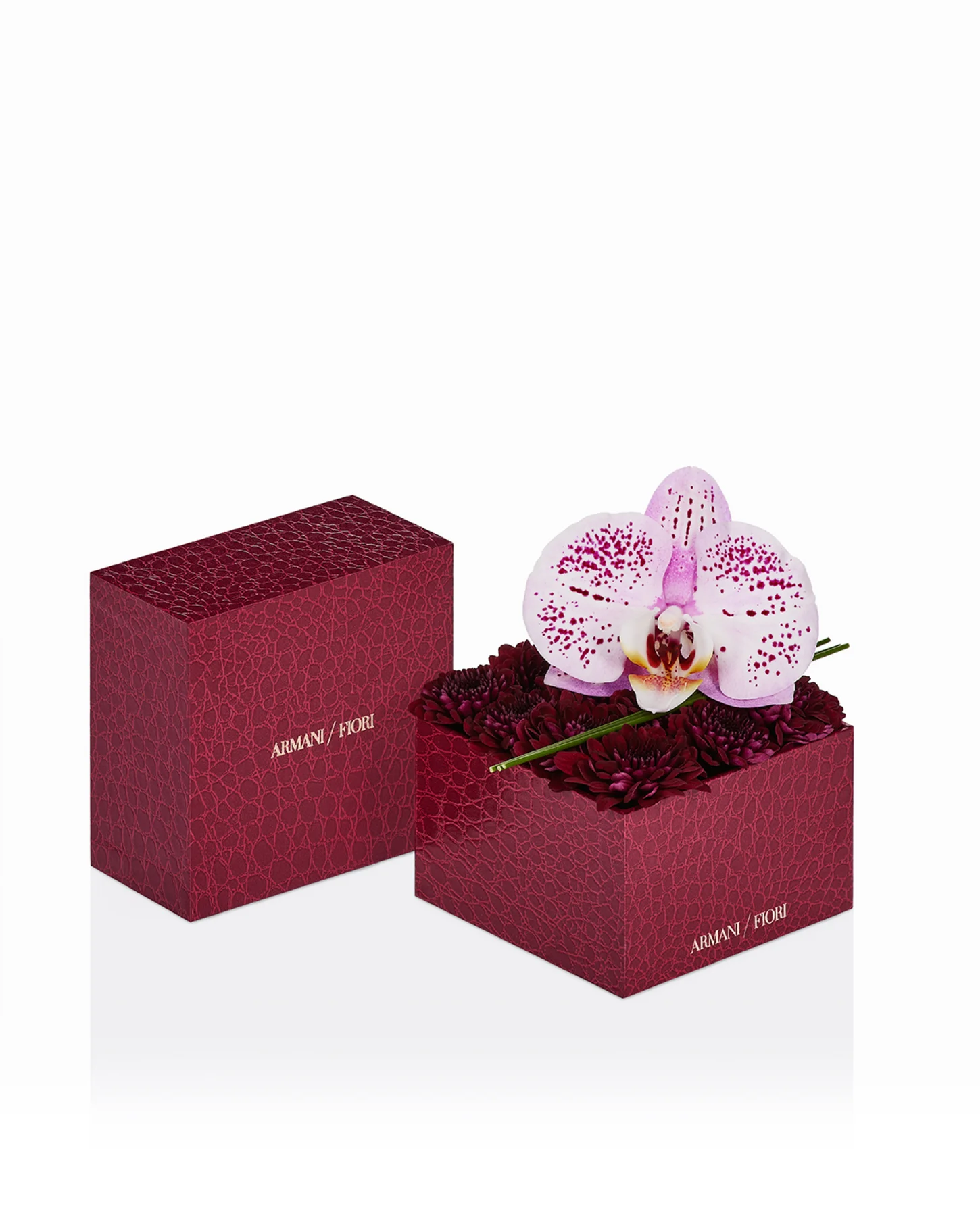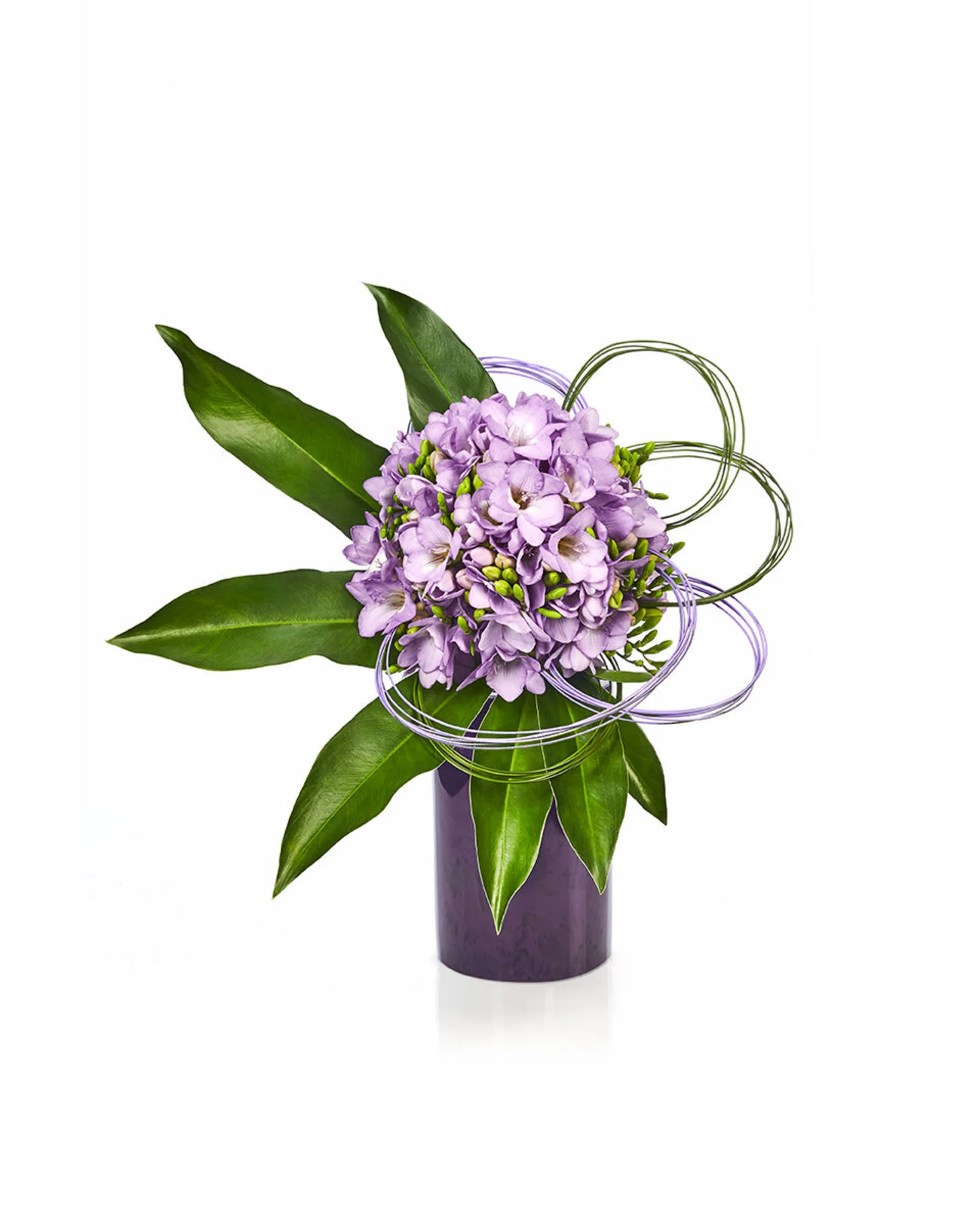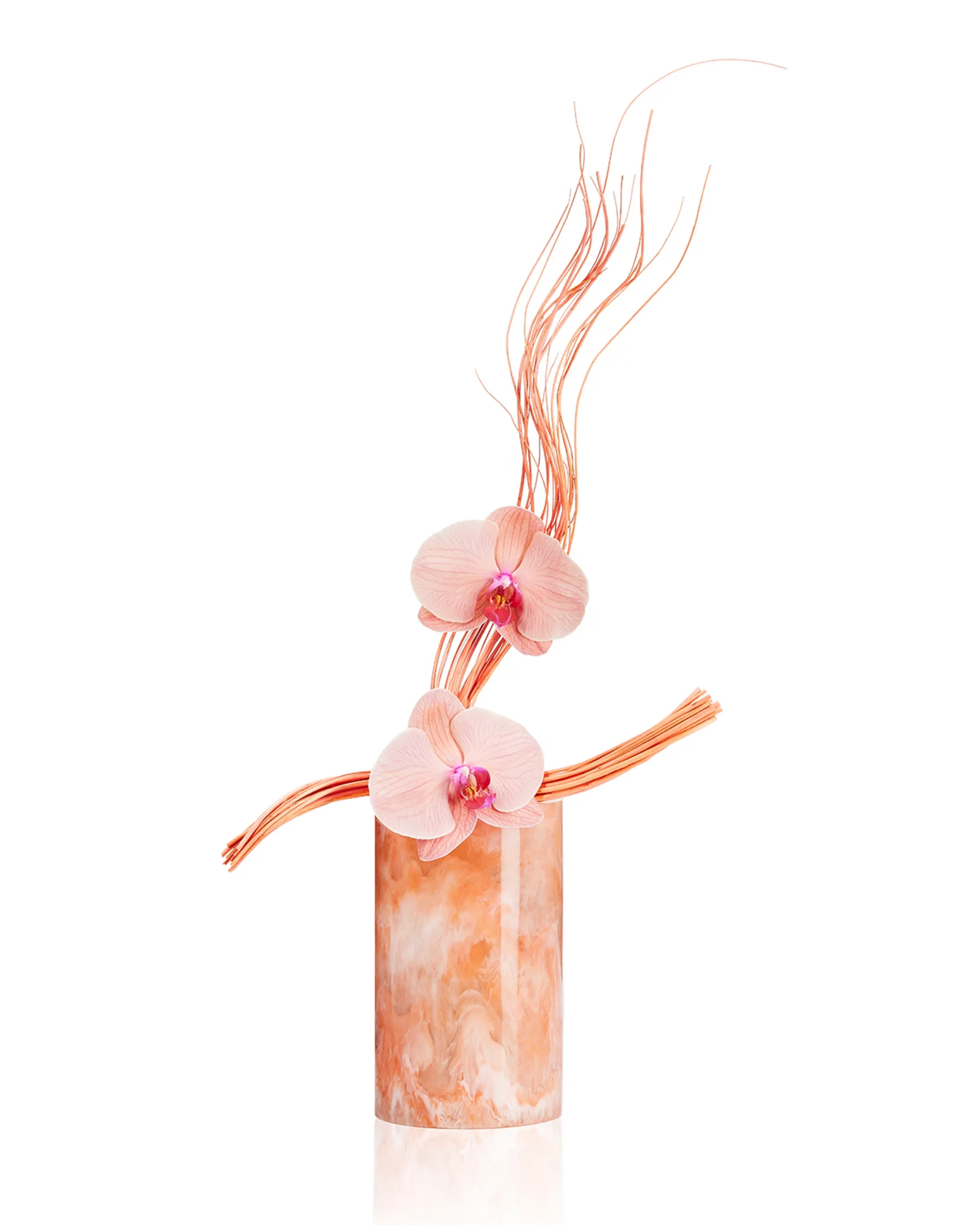 This floral arrangement is not just a pretty decoration but also holds a deeper meaning that makes it a perfect gift for Women's Day. The bamboo sticks represent the strength and resilience of women, while the peach Latirus symbolizes good luck and happiness. By giving this gift, you are not only celebrating the beauty of the recipient but also acknowledging the challenges she may have faced and the strength she has shown in overcoming them.
ENJOY MOMENTS OF LOVE IN THE CAPRI BED OF ALTRENOTTI
The Capri bed – part of the Soul Collection from Altrenotti – stands out for its comfort and functionality thanks to comfy reclining headboard cushions. The classic shape and the soft tufted headboard cushions of the Capri bed are details that tell the story of the authentic artisan tradition of textile beds handed down by Altrenotti. The bed frame is made from solid hardwood, with a curved head and footboards that are gently tapered for a soft, streamlined look. The headboard is also adorned with intricate hand-carved details, including acanthus leaves and fluted pilasters, which add a touch of sophistication to the bed.
Capri is a bed that is not only beautiful but also comfortable.
International Women's Day is a time to celebrate and acknowledge the achievements of women around the world. The bed is not only a place to sleep but also a place to record many love stories between you and your spouse. Not merely a place to sleep, but also a place to rest comfortably together while reading a book or watching a movie.
On the occasion of International Women's Day, Italian Atelier would like to send to all the women in the world the most sincere wishes, gratitude, and love. The existence of women is a priceless gift in this life. 
Therefore, giving the most important women in your life a memorable gift is how you express your gratitude towards them. It's an honor for the Italian Atelier to be with you and make the International Women's Day of the woman you love a beautiful memory.  Please contact Italian Atelier to be able to bring one of these masterpieces to your women.