September 23 – The gleaming jewel of Italian Atelier that just keeps shining
Published September 23 2022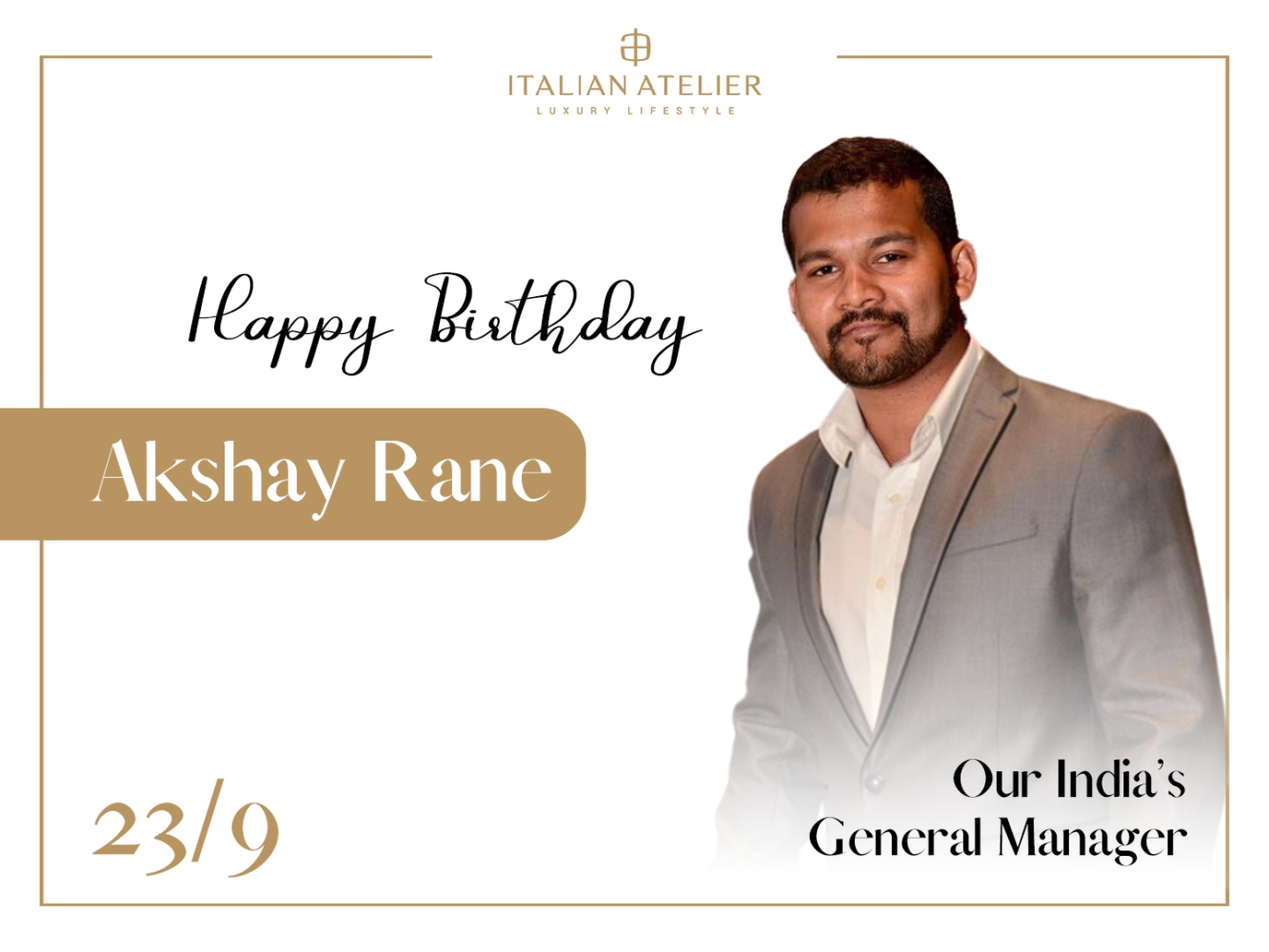 Today is a special day, when together we will celebrate the birthday of Akshay Rane, our India's General Manager. Akshay has been contributing to Italian Atelier since 2018 with all of his enthusiasm. On this day, let's listen to the story of this gentlemanlike man and his journey in Italian Atelier.
A NON- STOP EFFORT 
Looking back on a 5-year journey of ups and downs, striving nonstop beginning with the position of Business Development Manager, Akshay has proven his strength and value day by day. In his first days in that position, he demonstrated calm and patience with the world's second most populous market. When compared to other young people in the same industry at the time, Akshay was a gem waiting for his moment to shine; he learned anytime, anywhere, respecting each work progress without any hassle when taking a day off, holidays to complete the work in the most perfect way. Akshay has never spoken about his talent, but we all know his talent comes from extremely hard work. 
"While the world sleeps I ride to destinations where I can think of a better tomorrow, 
in the end that's all that matters."
A NEW BIGGER JOURNEY 
In 2021, Akshay was officially appointed General Manager of our Italian Atelier India, marking a new beginning and increased responsibility for him with Italian Atelier. His responsibilities include overseeing operations in India and handling sales for the regional market. Previously represented for international brands in India such as Poltrona Frau and Roche Bobois, Akshay brings his expertise and market knowledge to the table. With his curiosity, progressive mind, diligence, patience, and extremely professional working attitude, Akshay has contributed significantly to our enormous growth in the South Asian region. He has brought Italian Atelier to new heights with many projects. He has proven himself to be an invaluable asset to our team, and we couldn't be more proud to call him our colleague.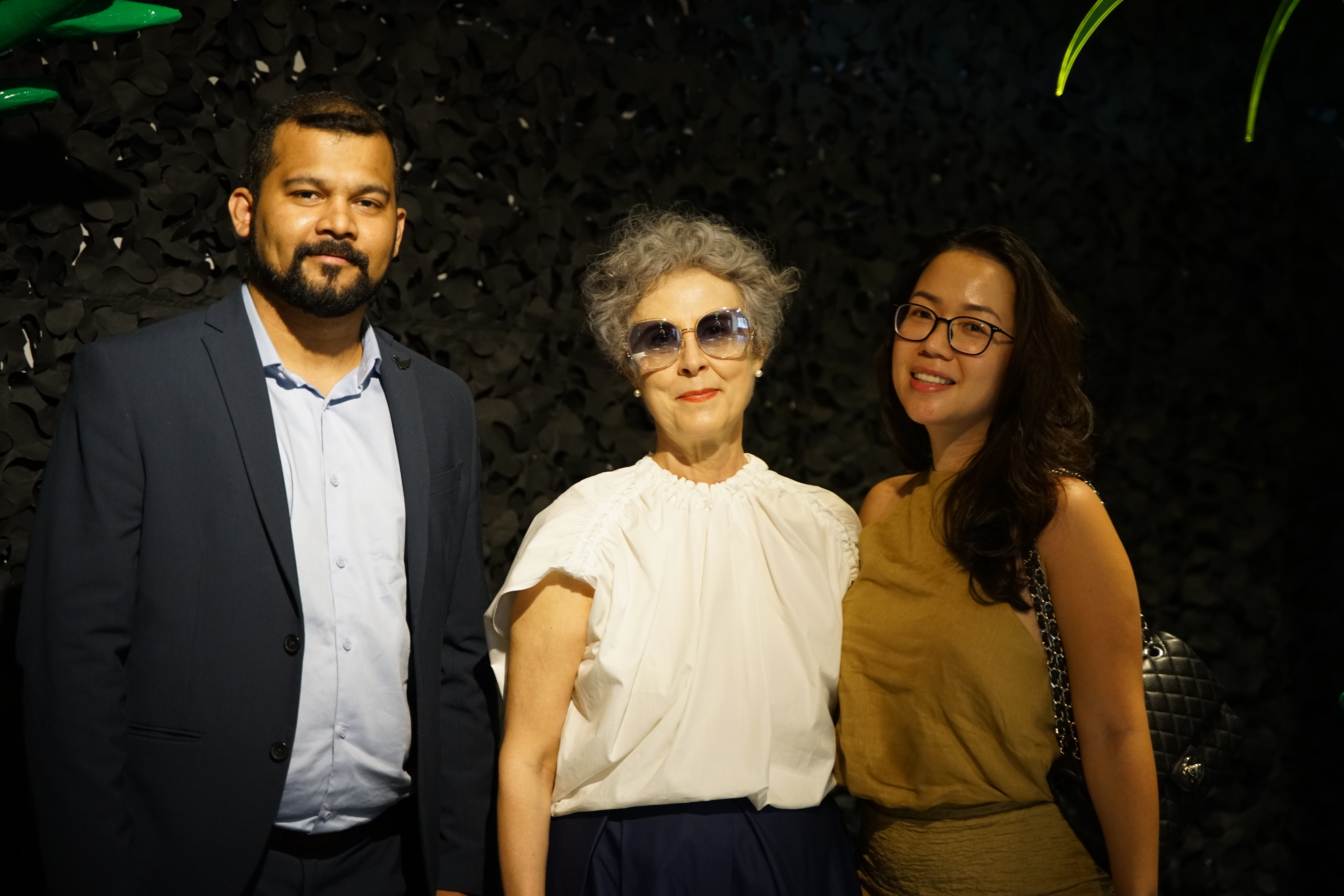 "TRULY, POLITELY, PROFESSIONALLY" 
These are the three words that Jasmine, our CMO & CSO used to describe him when asked about Akshay: "He is someone who others admire and respect. Working enthusiastically, diligently, very nice and with a high ambition to advance, outline a clear roadmap for Italian Atelier. He is so truthful that everyone has no reason to worry about holding up Akshay 1 million euros." In Akshay, it is not only a professional working style, but it is also extremely valuable qualities of a gentleman. We adore him for looking after everyone.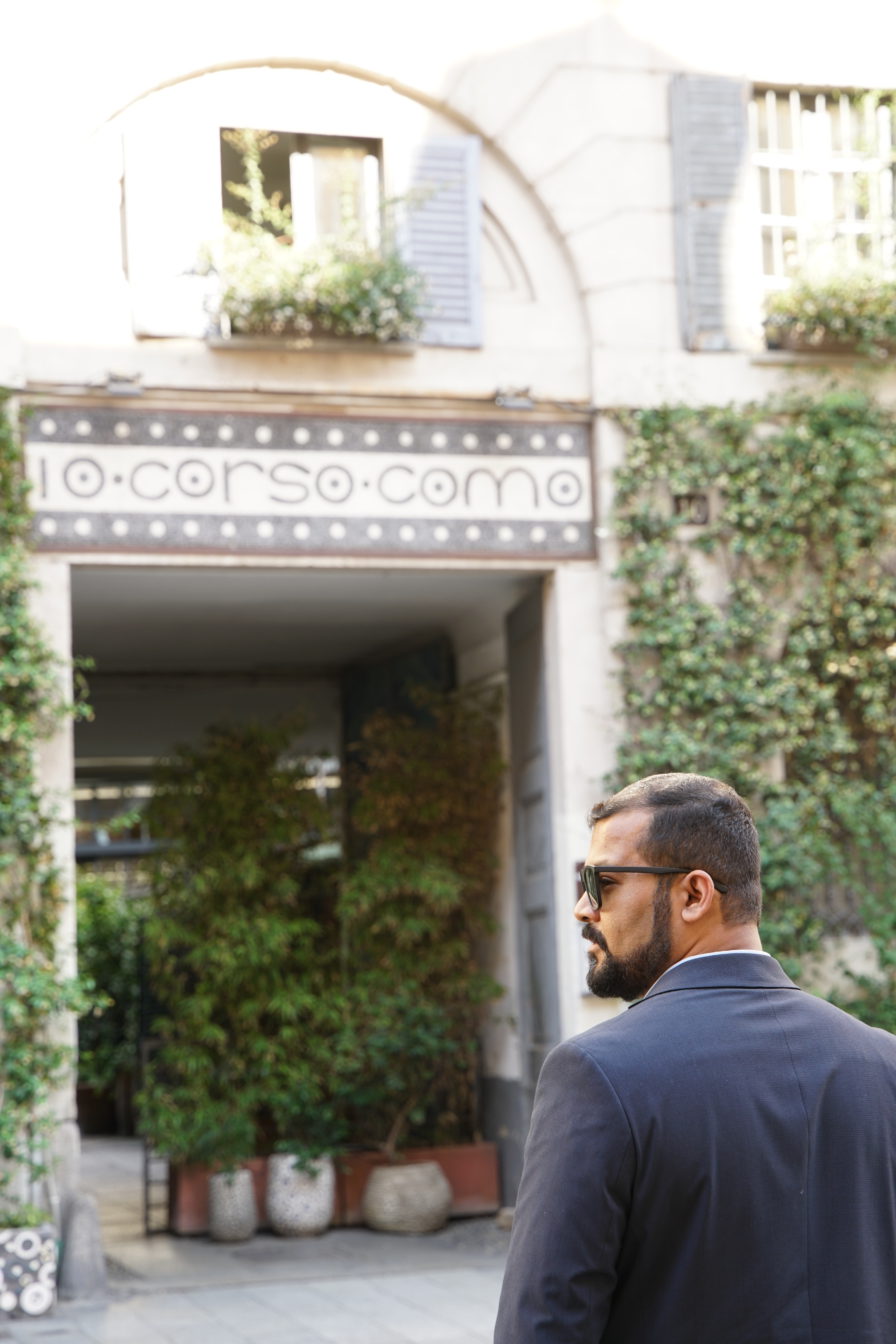 Today is your day! We wish you will have good health, a brave heart, always be able to bring your experiences to young people like us. And have more exciting journeys to many new lands on your motorcycle. So happy to hear the news, Akshay's small family recently welcomed their little angel. Today, best wishes to Akshay and his lovely daughter! 
One more time, we are thank you for making the Italian Atelier's journey to Asia, particularly South Asia, more brilliant than ever. Let's conquer the next journey together!
Italian Atelier Marketing Team