The very last recap at Salone del Mobile – When nature and tradition become part of the interior
Published June 13 2022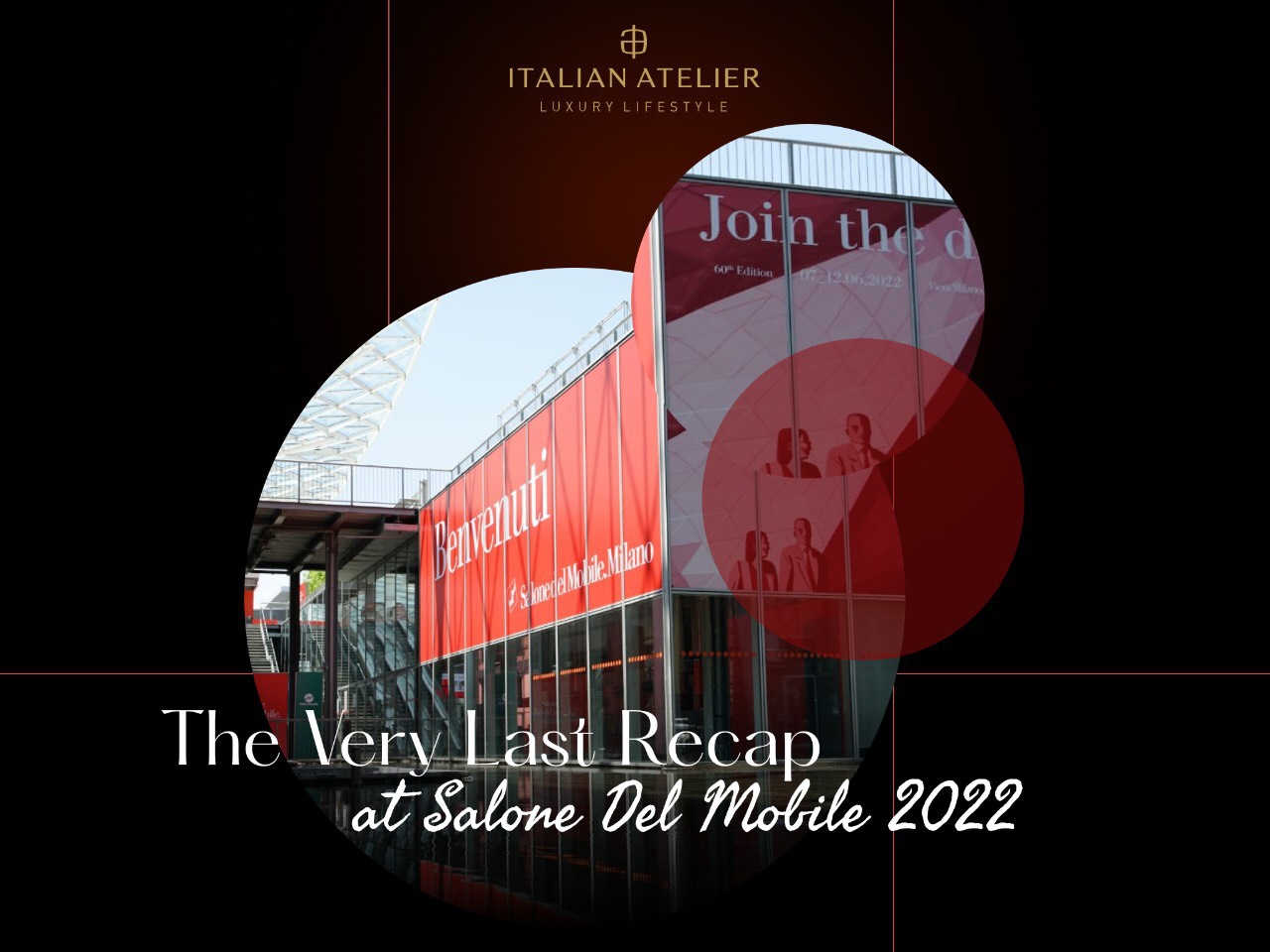 After days of entertaining the world with eye-catching interior "parties", Salone del Mobile 2022 entered these last days with the heat that has not subsided. Attention is still focused on high-end products that are elaborate, meticulous and full of the enthusiasm of the people who make them.
To talk about the very last recap of Salone del Mobile 2022, Italian Atelier uses 3 words: sophistication, elegance and modernity. Immersed in the beauty, bewildered every time we stand in front of any piece of furniture, that is how we feel when we are present in Milan, Italy, the capital of design and fashion, attending the Salone del Mobile this year.
Today, let's review the artistic and iconic interior displays from 7 brands: LondonArt, Riva 1920, Wall&decor, Ex.t, Altrenotti, Olev, L.ercolani and Mascheroni:
LondonArt - a High-end Collaboration with DSQUARED2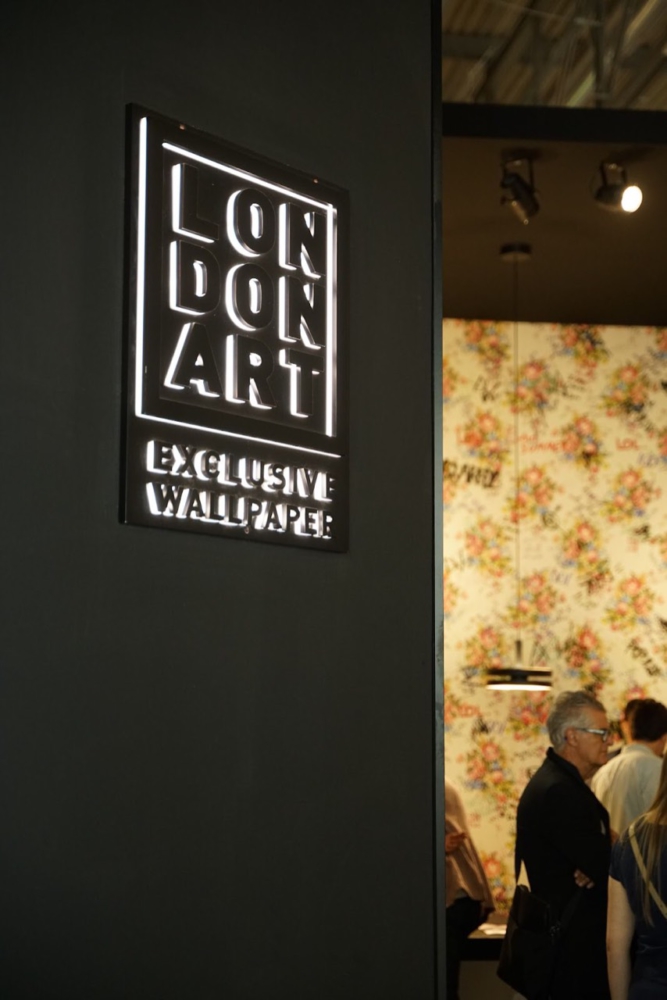 Hall 13, booth E07
The atmosphere of Salone Del Mobile this year has become much more vibrant thanks to the cooperation between two famous names, LondonArt and DSQUARED2. The DSQUARED2 WALLPAPER wallpaper collection is a special innovation introduced at the fair and in the showroom in Piazza San Marco, the heart of Brera. DSQUARED2 has always been famous for its comfortable yet modern style.
The skillful combination of Canadian flair with a bit of carelessness and exquisite Italian sewing techniques create a unique and different concept of luxury. Not only that, the spirit of the brand is also especially focused throughout this collection. This year, LondonArt also celebrates its 10 years of creativity in developing new perspectives and achieving desired goals. 
Nicola Bottegal, founder, CEO and creative director of the company shared that he feels 10 years is just the beginning..
Riva 1920: From tradition to the respect for nature, crafts and technology
Hall 15, booth EQ9-F28
Riva 1920 has always been about sustainability, and its products at Salone Del Mobile this year represents a further breakthrough for the brand. In the space of hall 15 | E19 – F18, the company has continued to launch products that are traditional, respectful to nature and are an ingenious combination of craft techniques and high technology.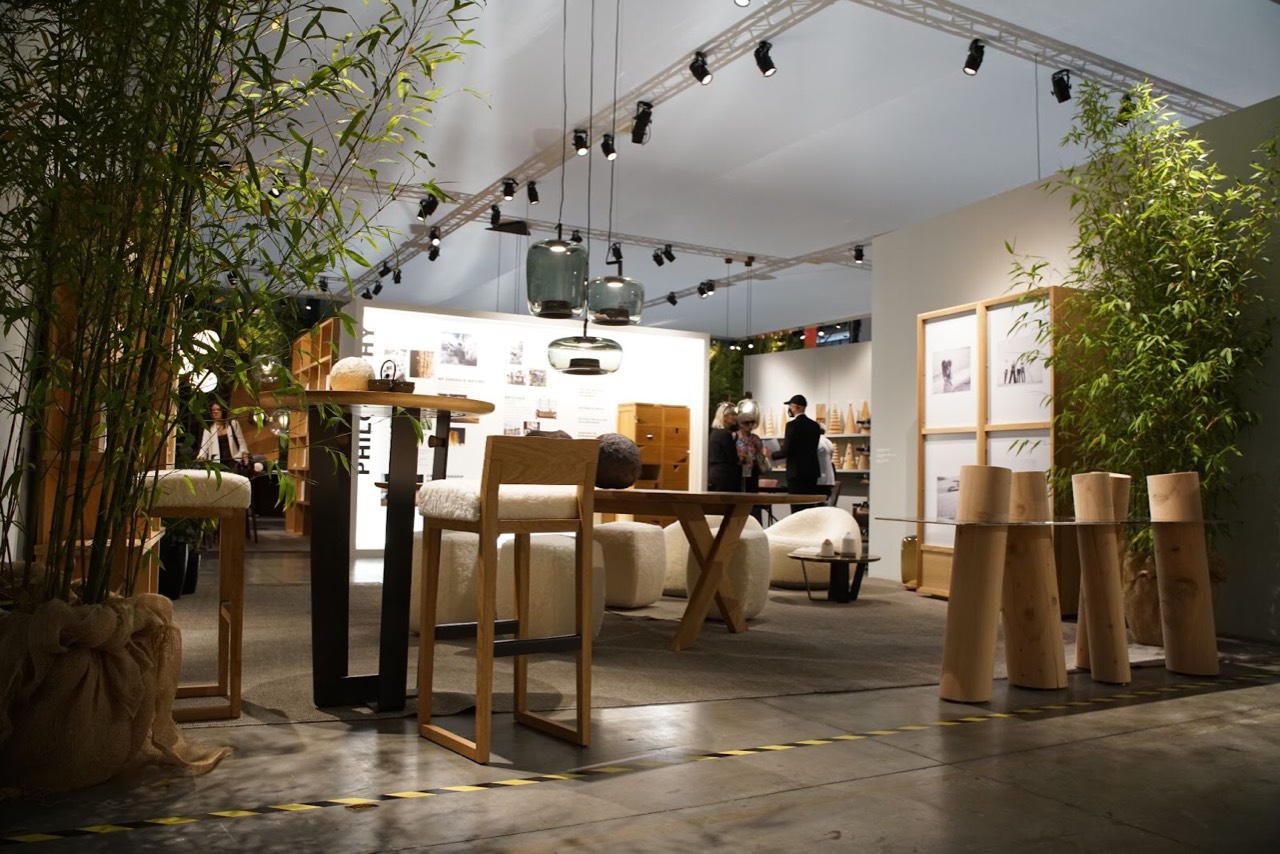 Riva1920's "S.Project" booth has become part of a new reality, reflecting the brand's focus on nature throughout its 30-year journey. Focusing on the theme "Design with Nature", Riva1920's products fully reflect the company's philosophy of focusing on the future and sustainable living, as well as highlighting the importance of the economy cycle and the reuse of materials.
Riva1920's collection this time has a new and more diverse selection of raw materials than before and some outstanding products such as The Star or King of Booth,…
Wall&decò: Contemporary Wallpaper Style's Fertile Ground
Wall & decò is like a fairyland at the "S.Project" booth, with different amazing wallpaper in the real world, mostly from nature. The company pays special attention to choice of colors, enhancing the elegance while maintaining its own distinct features. To help balance the visuals, be meticulous and perfectionist with textures and shapes. The combination, like magic, breathes life into the walls. This results in the 2022 collection – a contemporary style wallpaper brand that still works.
Even if you are new to Salone del Mobile, Wall&decò will take you on an exciting adventure where your soul will be pampered by a genuine sense of nature.
Ex.t: The perfect cooperation of designers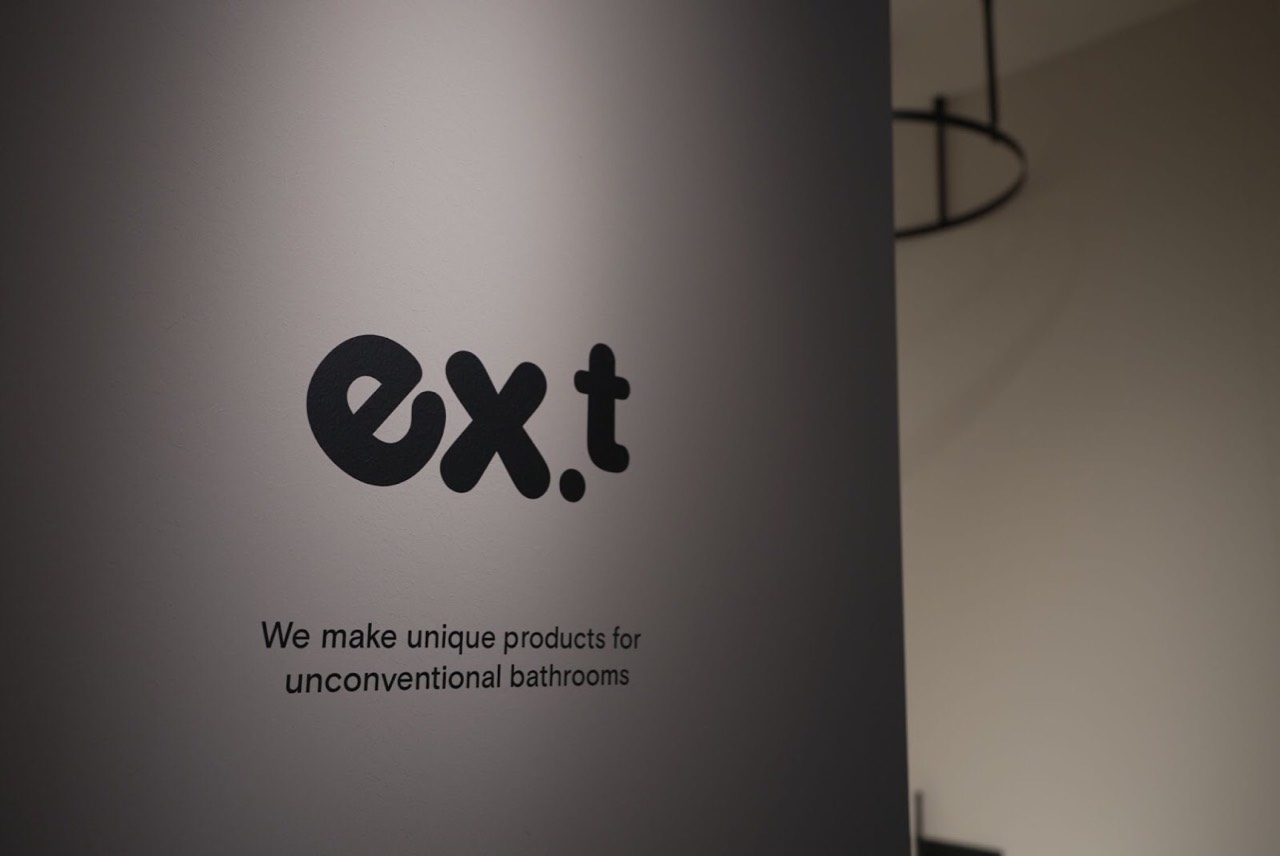 Ex.t merges the heart of a "worker" and the mind of a "brainchild."
Visit Hall 22, Stand E24 at Salone visitors are captivated by the space that only this brand can create: a small 1 Hall space that optimally creates different interior concepts, accessories, and bathroom lights. Although the products are molded, they are hand-crafted by designers' hands. 
Drawing, manufacturing, and assembling the inanimate blocks gradually soften, reaching the perfect curvature, and mixing the "worker's" breath and sweat.
Ex.t has its own company guideline, which is the direction of simple but flexible and modern products. As a result, at this year's Salone del Mobile, the company stays true to wood textures and white tones combined with materials such as ceramic and marble to exude luxury and fashion.
Altrenotti - New collection from natural ingredients
Participating in one of the world's largest interior design exhibitions, Altrenotti – a brand known for its exquisite, sophisticated mattresses and linens, founded in Turin nearly 100 years ago – has brought 2 new collections, Mattresses and Boiserie, along with restyling Biorest® and bringing the world's first mattress for all body sizes.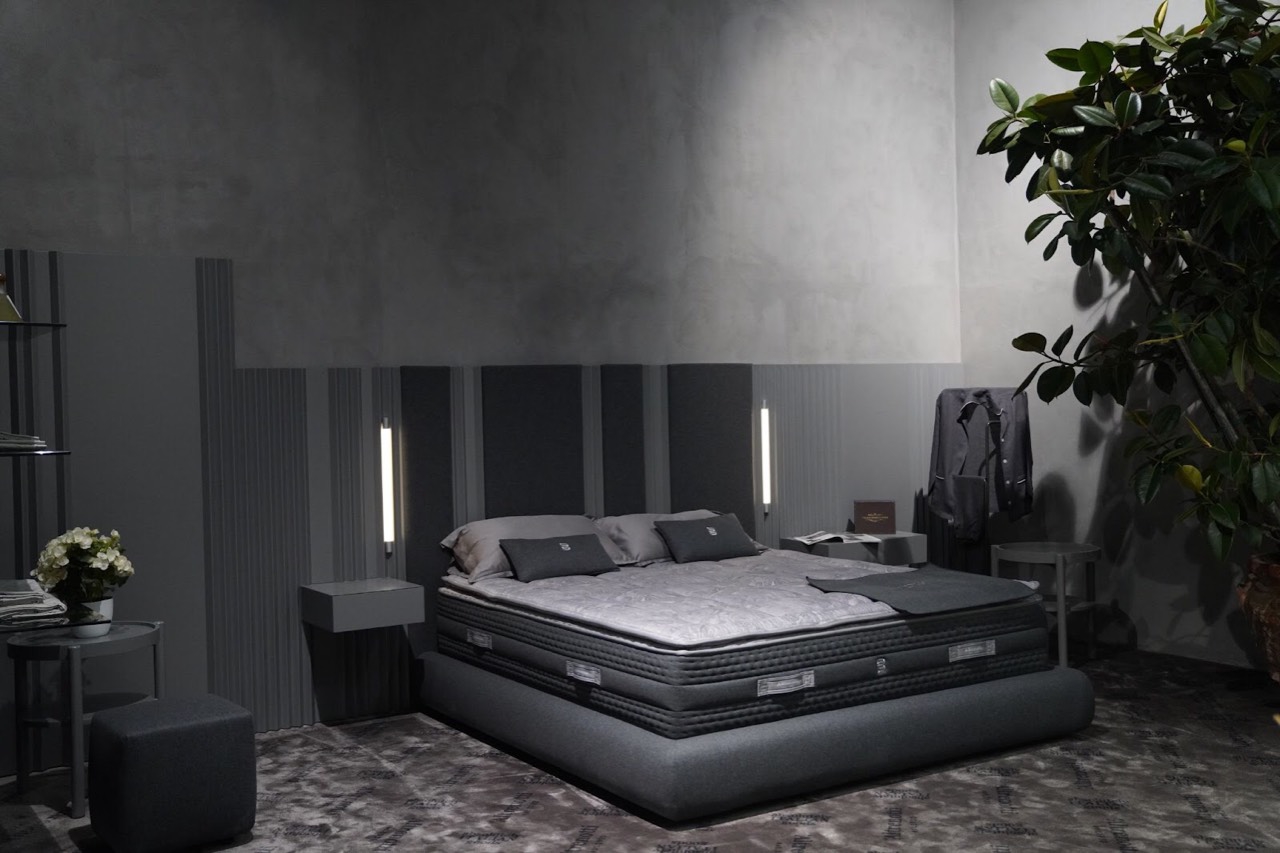 After the success of the extremely contemporary and innovative beds in the Soul Collection, Altrenotti has stepped forward with the modern, unique and sustainable designs of the Soul Maitresses collection. Mattress lines built from Memory, Pocket Springs and Mesh Wire have created cherished masterpieces full of artistic value, but still bring comfort to the user. Coming to hall 12, booth E12 at Salone del Mobile 2022, we can admire and encounter Materasso Blorest Vantage pillows with pure beauty in each seam, thread, and bed linen. Made from soft satin cotton, antibacterial and antiviral treatment, or from elegant, seductive linen that makes the fans "fall in love" at first sight.
Besides, the products of the wooden furniture collection (Boiserie) such as beds, bedside cabinets, … also make a great impression on the followers.
Don't forget to visit hall 12, booth E12 at Salone this year to tour the 4 bedroom areas, listen to stories woven from Altrenotti's handcrafted products, and admire the brand's flagship products: Beds, mattresses, household linens.
Olev - Design inspired by "Human Corner"
Created by the talented hands of creative genius Marc Sadler, Olev lights really shined at hall 08, booth D39 at Salone del Mobile 2022.
The space of the Olev here is delicately and skillfully designed, inspired by the exploration of the human angle: the dreamlike, gentle, soft corners that best suit the body and eyes of all customers. 
Combining these soft lights with furniture brand Sitia, all have blended and created a space capable of satisfying all senses of visitors.
Mascheroni: The charm of luxury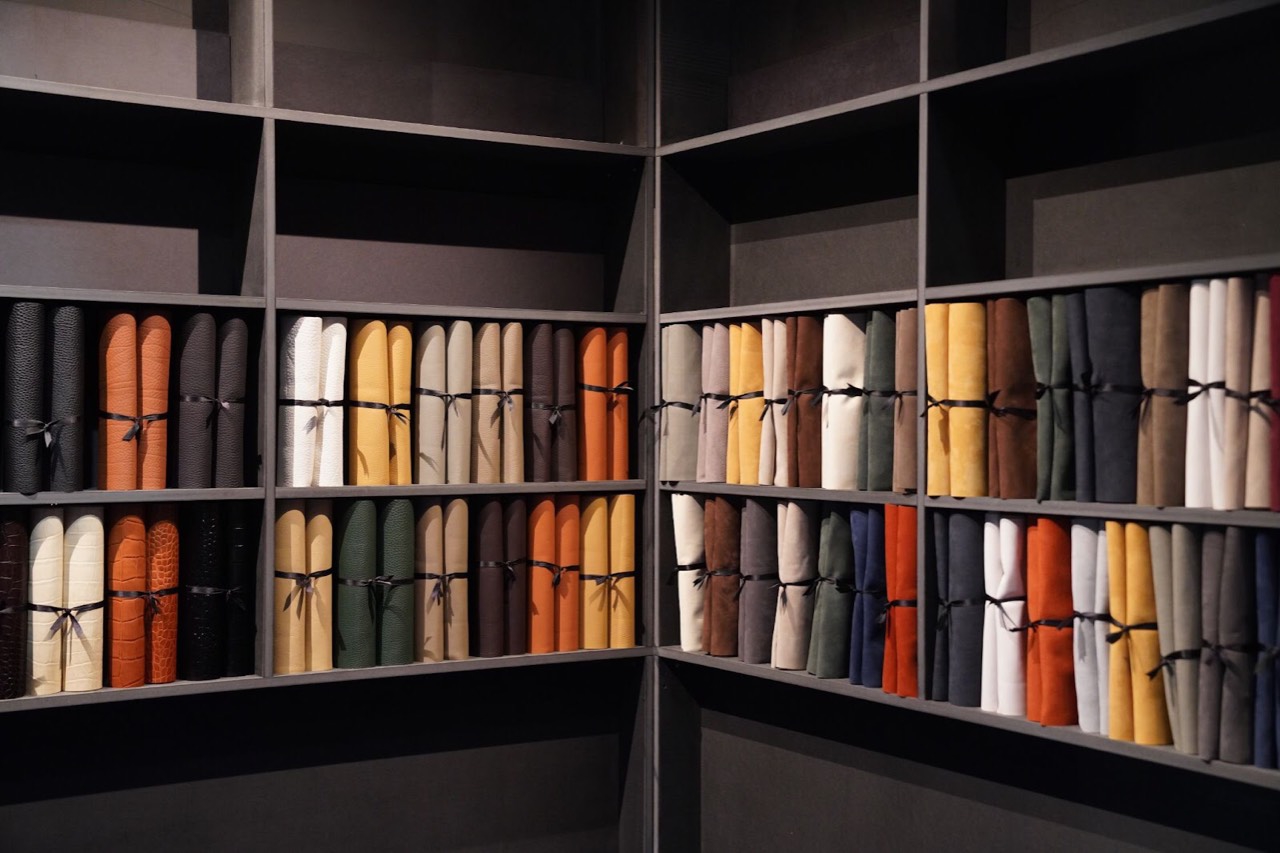 What does Mascheroni's exhibition space at Salone Del Mobile 2022 have?
A new collection is introduced in a luxurious space full of mystery.  Mascheroni has brought designs inspired by history and vision to the future thereby creating its own lifestyle.
Each detail is the ingenuity that comes from the skilled hands of the craftsman, each material is carefully selected to ensure quality and aesthetics to create a delicate, luxurious and perfect whole. 
Each Mascheroni design displayed at Salone Del Mobile 2022 is the attraction of an interior brand that always goes hand in hand with the definition of "Luxury".