When luxury interior speaks the language of Love
Published February 14 2023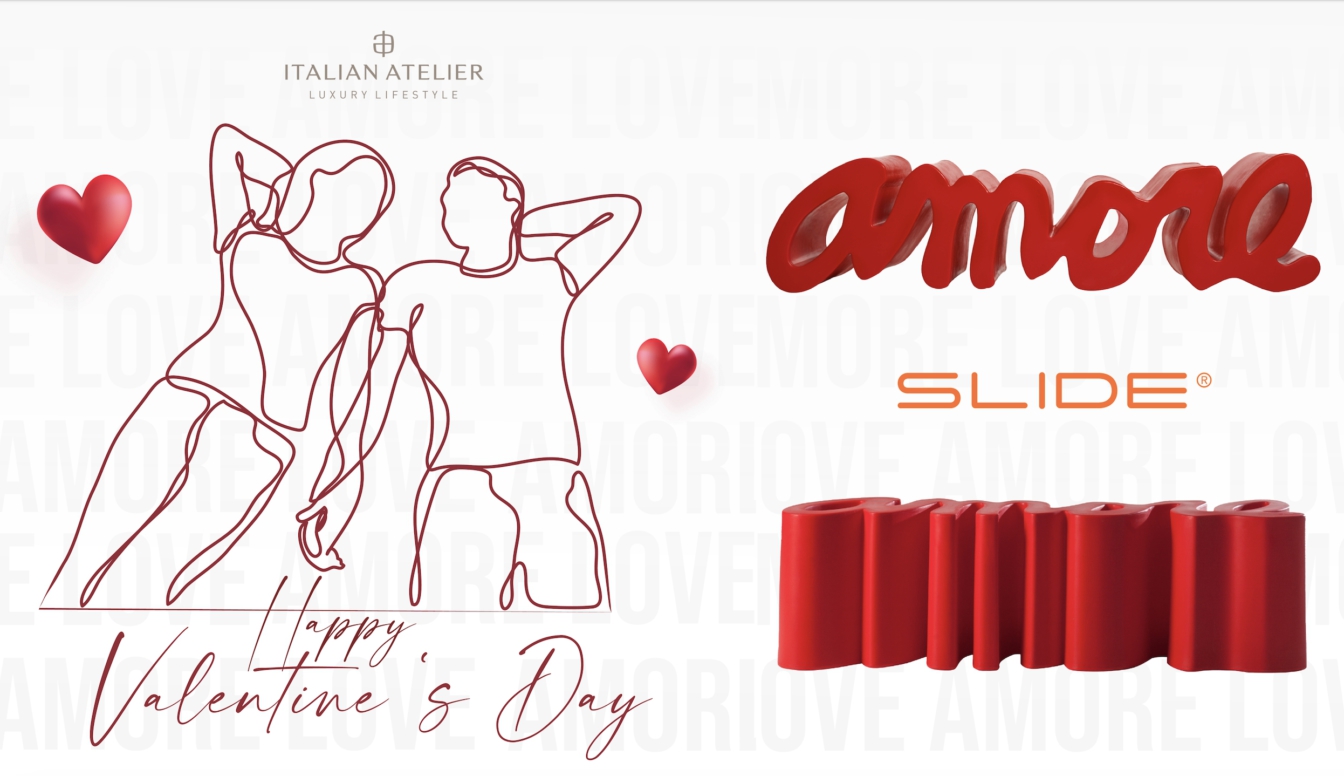 "Where there is love there is life." – Mahatma Gandhi.
Today is Valentine's day when we celebrate Love – the integral part of life, also the spice to make your life more interesting and the motivation to smile every day.
Have you ever imagined when Luxury Interior pieces speak the language of Love?
Now follow Italian Atelier to discover how the following designs send love messages, which can be helpful if you are looking for appropriate gift ideas for your Valentine.
"Love" - A Passionate And Infatuated Love
Also from Giovannetti, but "Love" carries a different love message. A chair with a simple design but never out of date, because love is the everlasting theme.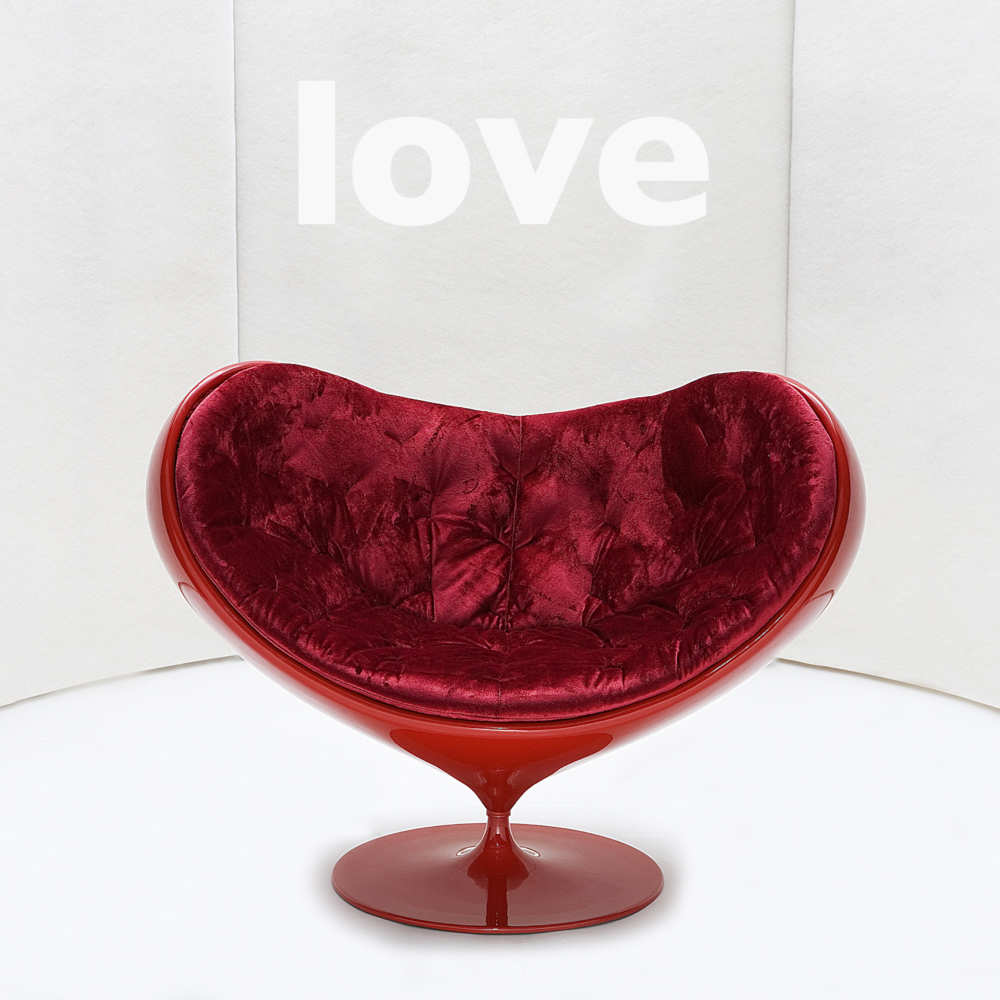 The lounge chair conveys the designer's intentions well about the love of the feminine – the love that is enchanting but also angelic, and innocent. It all depends on the color given to the seat. "Love" is not only just an elegant and comfortable chair but also a hymn of femininity, love, and passion.
In most people's imagination, "Love" is like a combination of a heart shape and a wine glass. Both of these images are associated with wholehearted love, the burning love of youth, and love in every breath.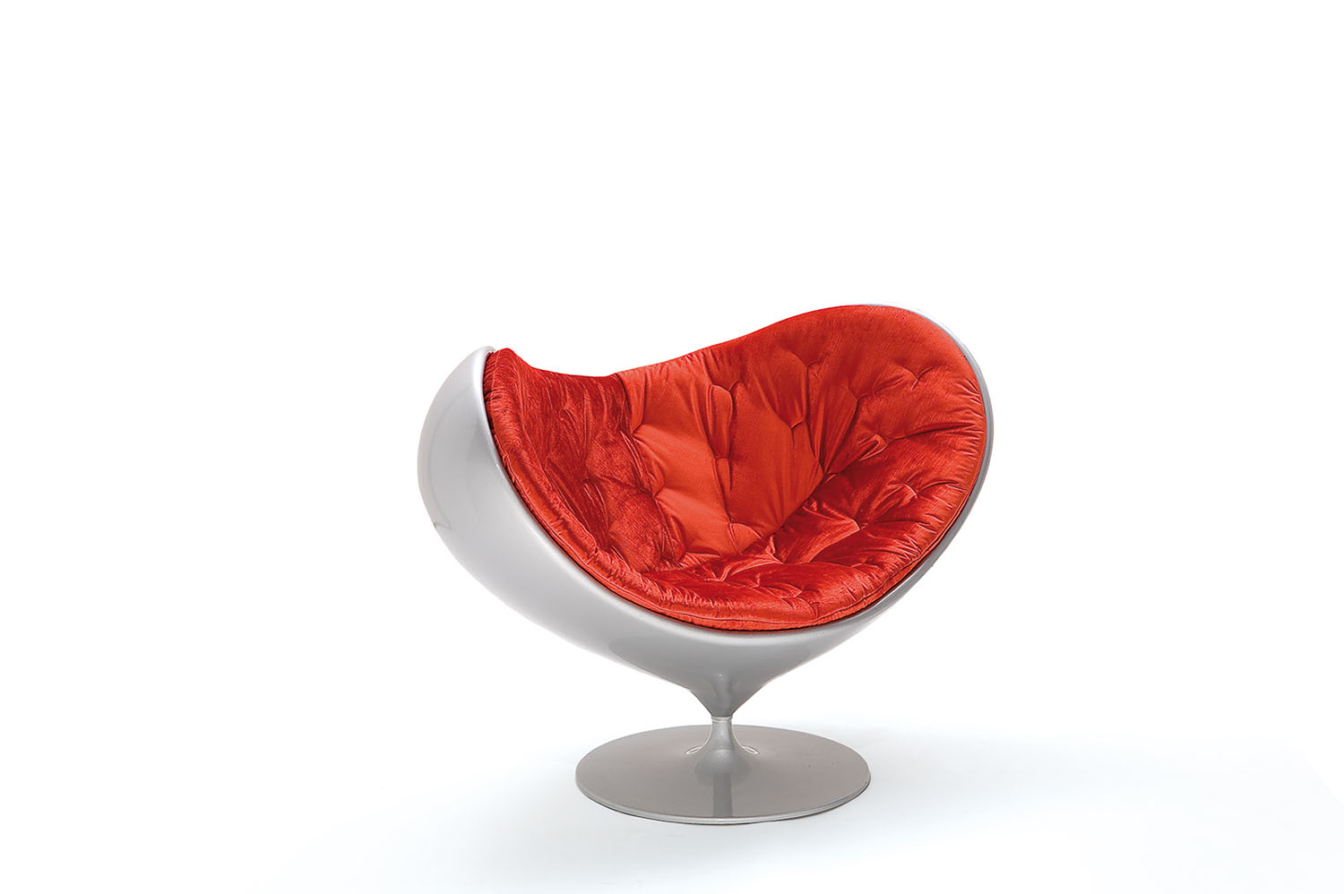 You can put "Love" in the living room or bedroom, even in your garden to create a highlight for the surrounding scenery. "Love" is available in 3 main colors: orange, red, and purple. However, all versions can be customized based on your request.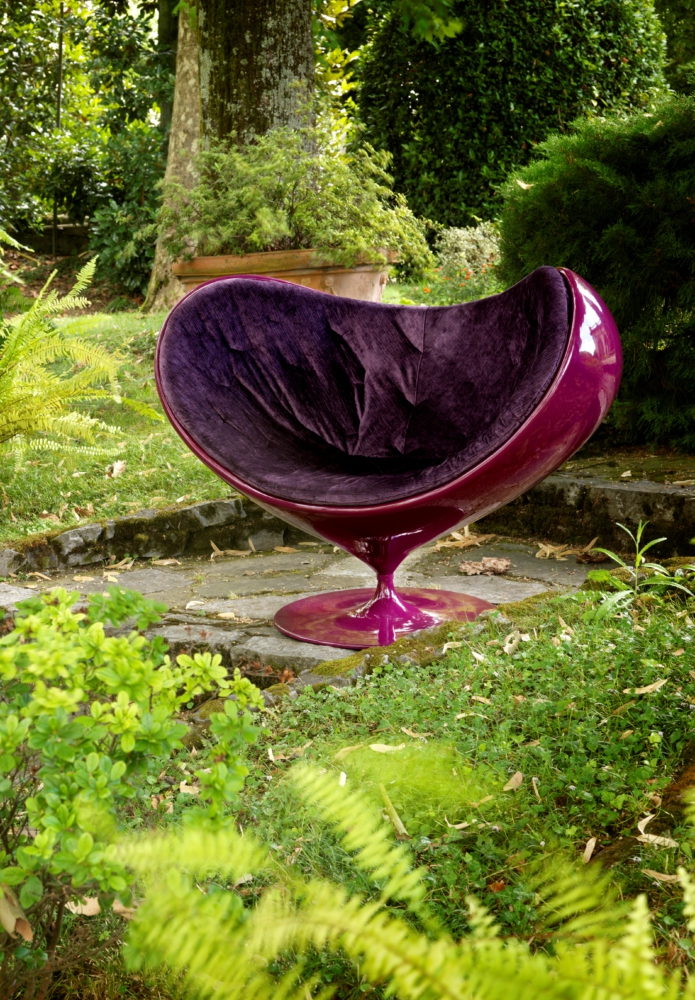 "Ring" - The Symbol Of Loyalty
Represented as a symbol of marriage, the destination of love, and the vow of a lifelong commitment, "Ring" is a luxurious and convenient set of tables and stools released in 2006 by Giovannetti. This table and stool, with their incredible look and adjustable height, are perfect to be placed in the center of the living room, attracting all the attention of visitors. You can spend time with your spouse dining, drinking coffee and making romantic memories with the "Ring" set anytime, anywhere.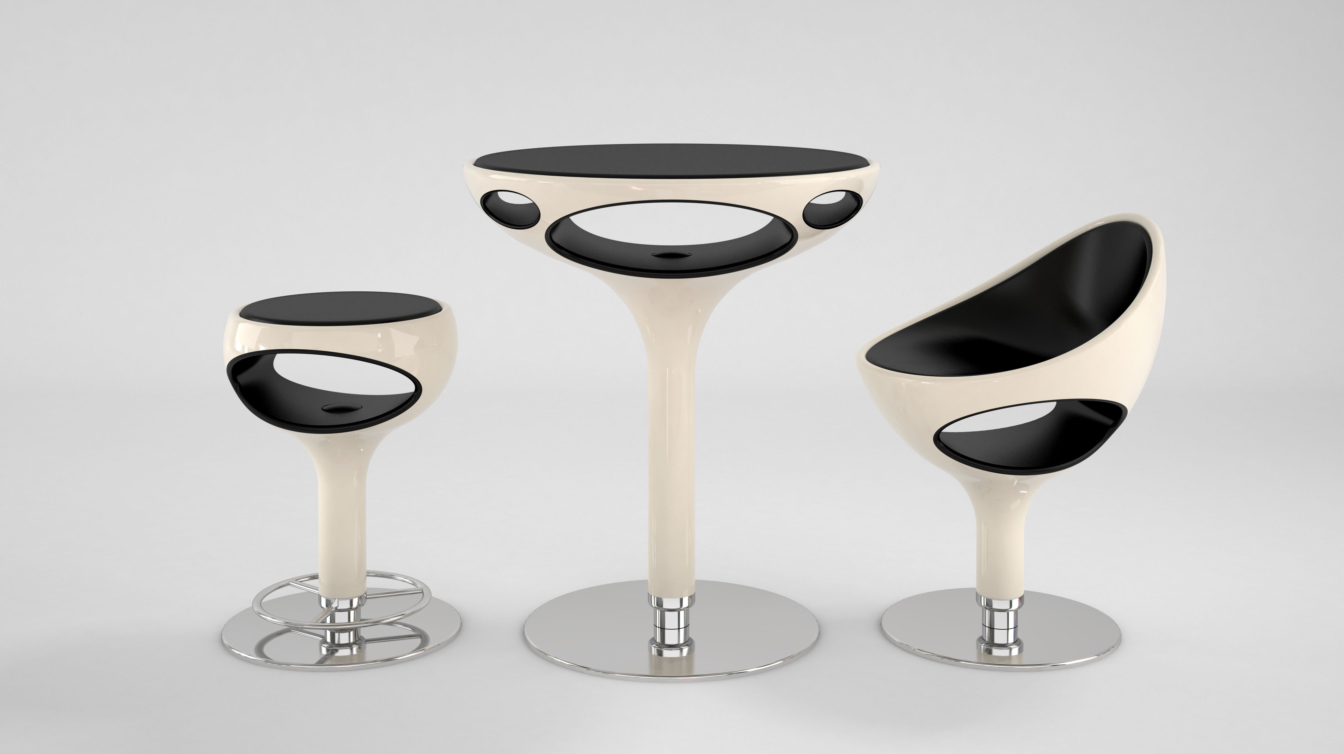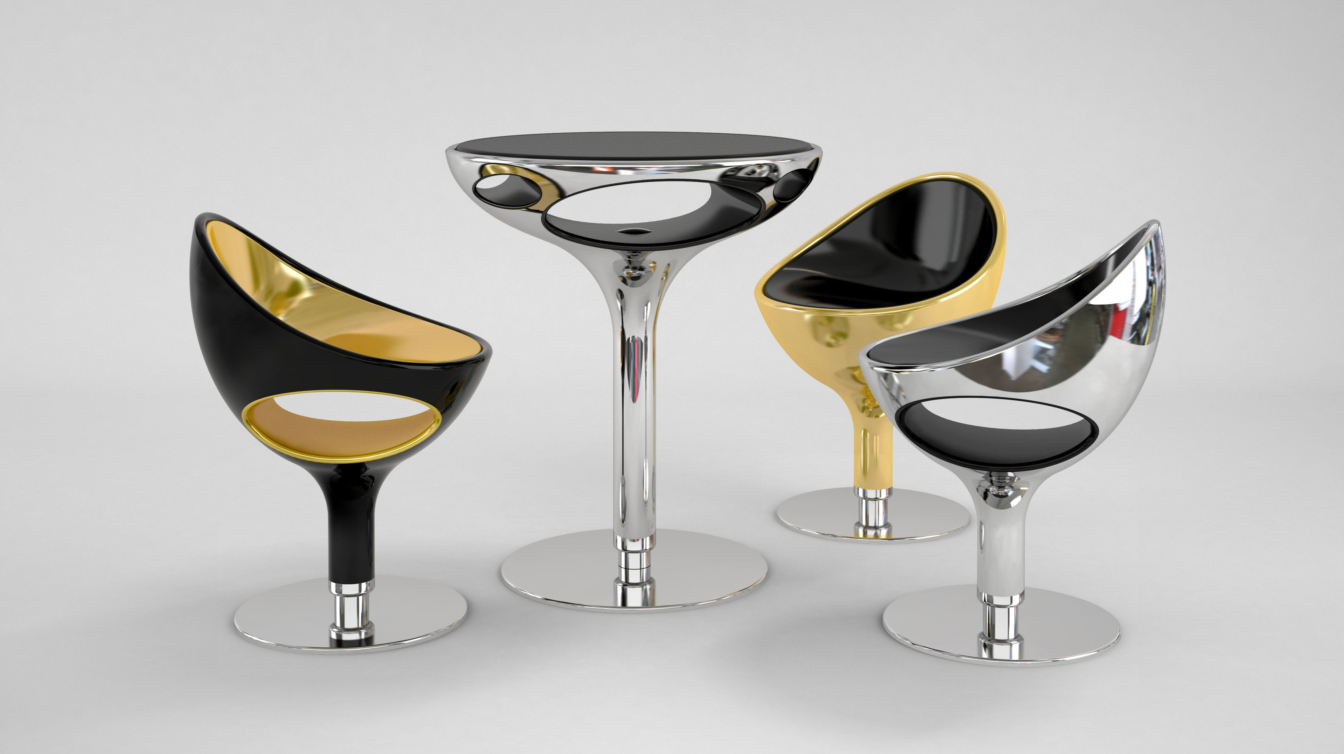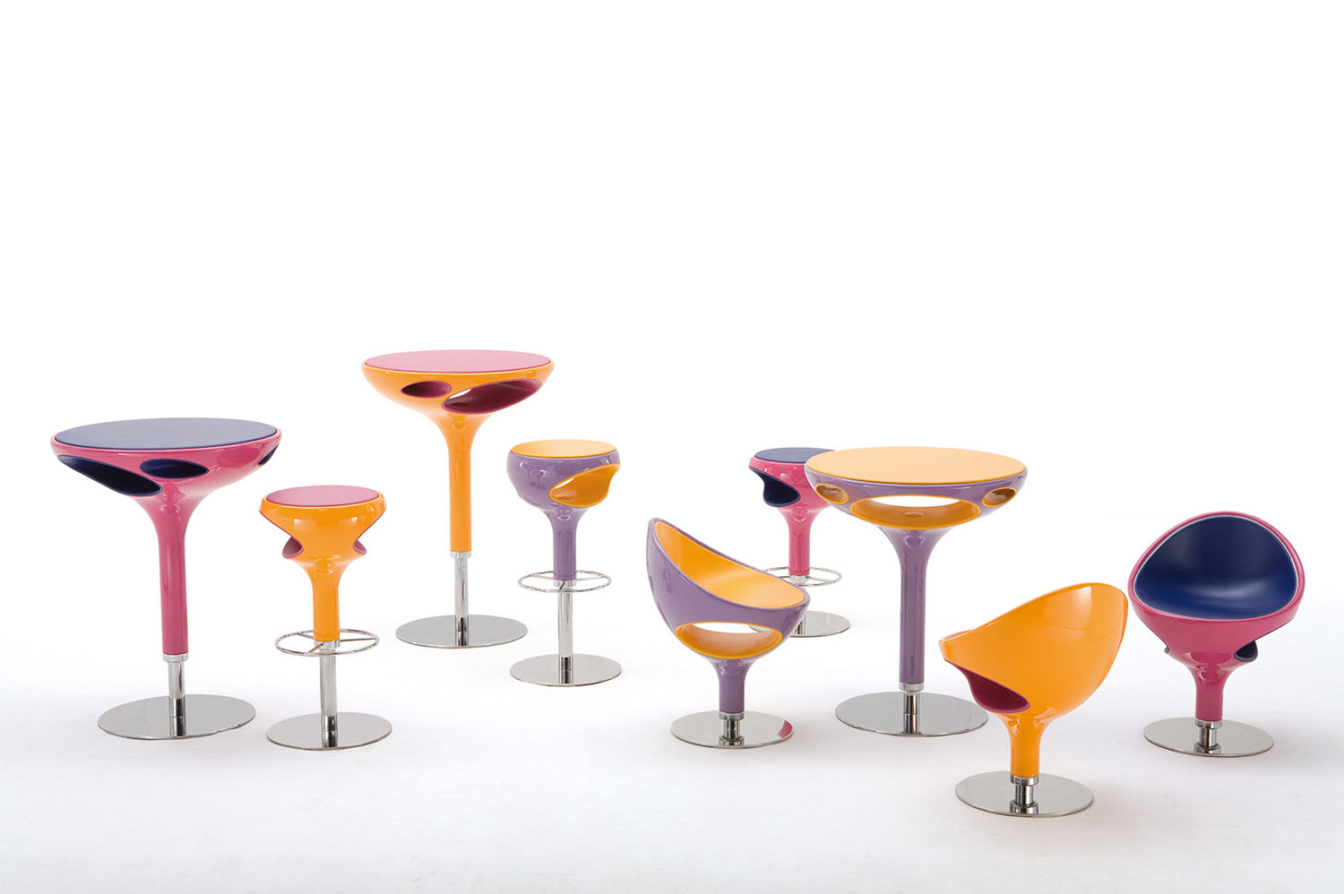 With the design that is inspired by the Ring shape, Giovannetti made this art become functional tables and stools with big holes become suitable places for bags, magazines, and small objects.
"Ring" with a variety of color options will be a great choice to decorate your living room during a date. Depending on your and your partner's personality, you can choose a suitable color for your love. "Ring" symbolizes the peaceful and enduring love over time that everyone wishes for in the language of high-end furniture.
"Love" Lamp - Glowing Love
"Love" is a beautiful and dreamy heart-shaped table lamp from SLIDE.
More than home decor, "LOVE" is also a work of art that perfectly portrays the romantic atmosphere anywhere it is placed.
At first sight, "Love" makes everyone become infatuated with it in a split second thanks to its extremely evocative design and the romantic atmosphere the lamp creates. "Love" is introduced in two distinct colors: the red model is great for creating an emotional mood, while the lighting white model is ideal for creating more romantic lighting.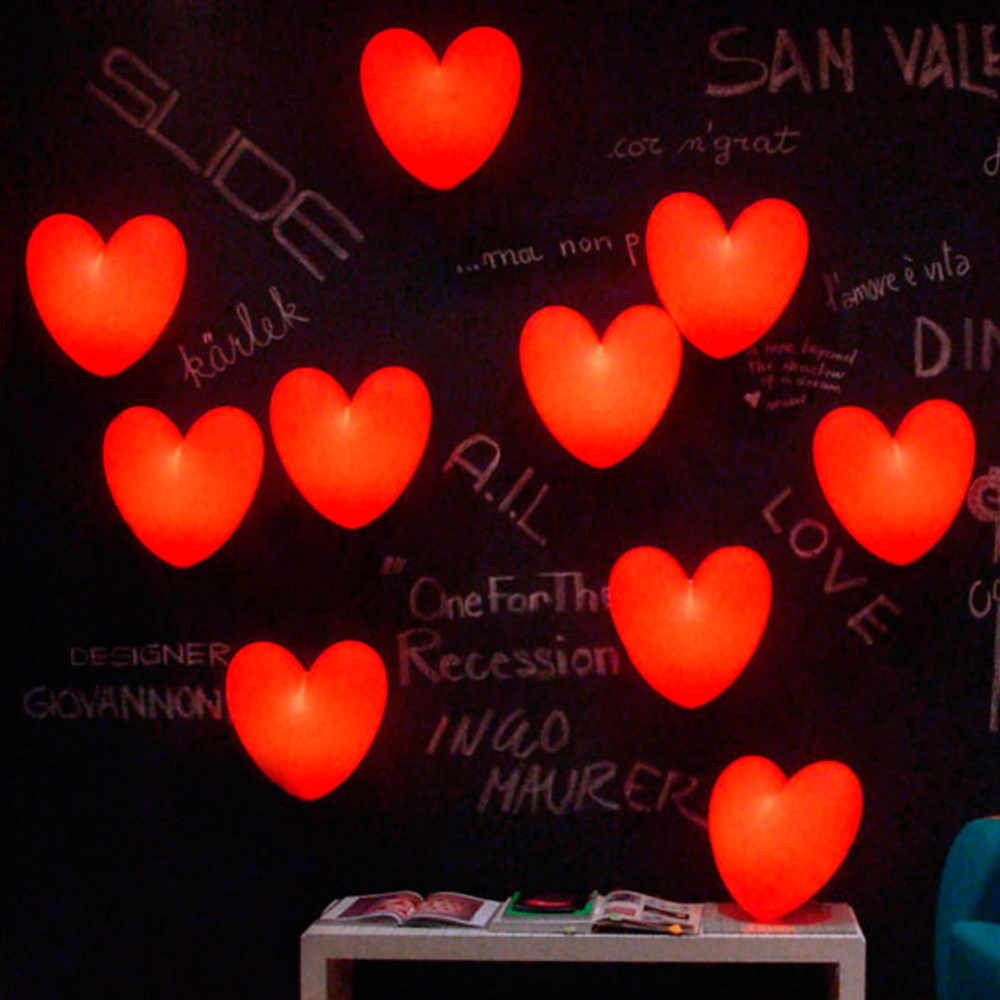 With its ethereal white color and warm red color, the "Love" table lamp creates a cozy feeling when lighted on, so whenever coming back home to spend quality time with your significant other, let "LOVE" table lamp add a touch of romance to your evenings!
The simple shape evokes a widely recognized message of love and the "Love" table lamp is designed for every kind of taste and need.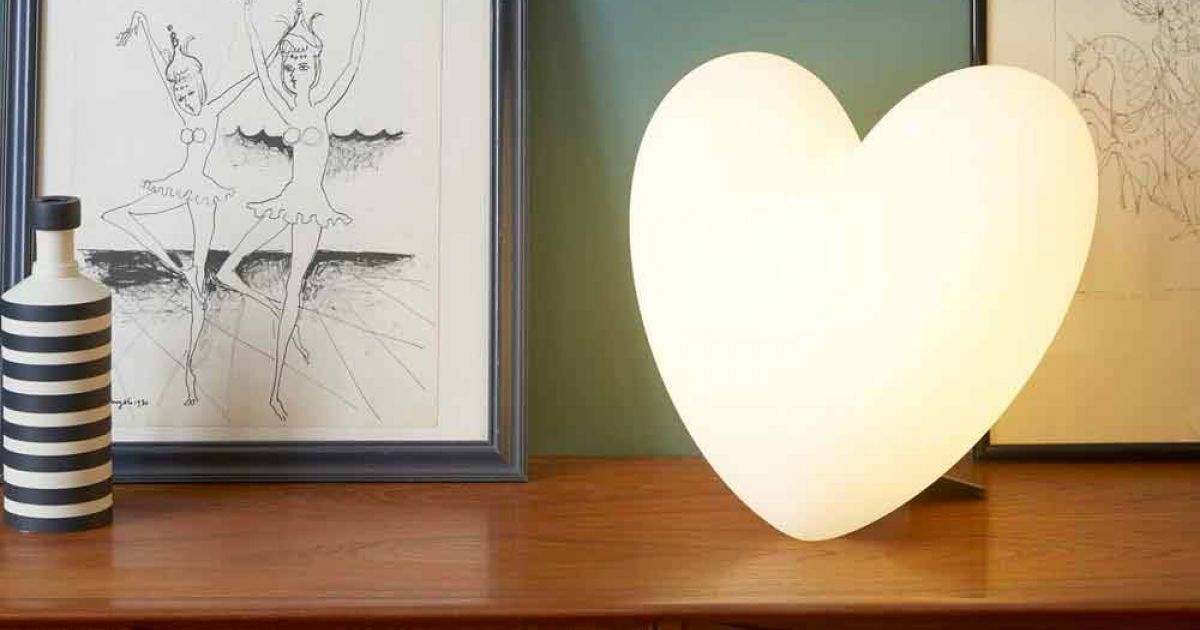 "Amore" - Your shortest way to convey to your Lovers
"Amore", means Love in the Italian language. This product is a love letter from SLIDE when the brand turns this word into the shape of a bench, an accessory, or even a table. Italian is considered the language of romance, "Amore" is like a chair coming out of that language, simple, unique, and romantic. "Amore" is a symbol of straightforward, direct, and sincere love.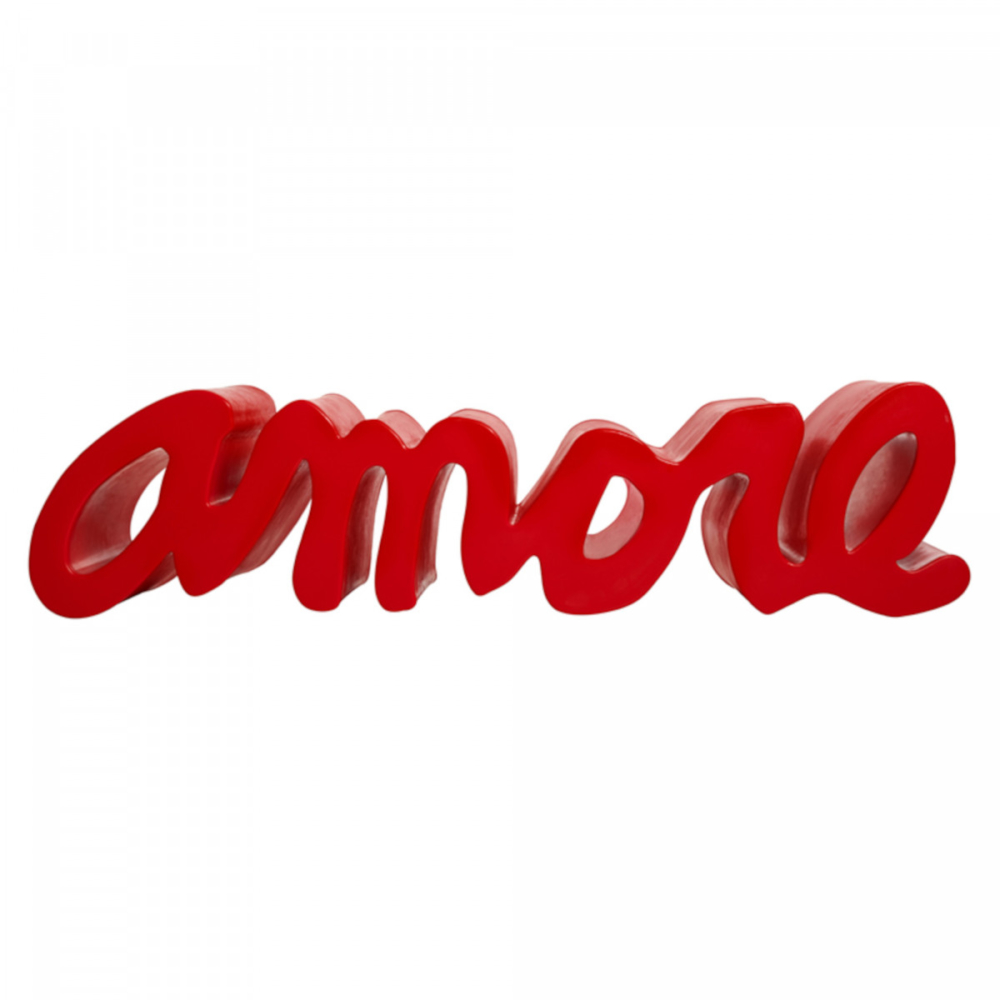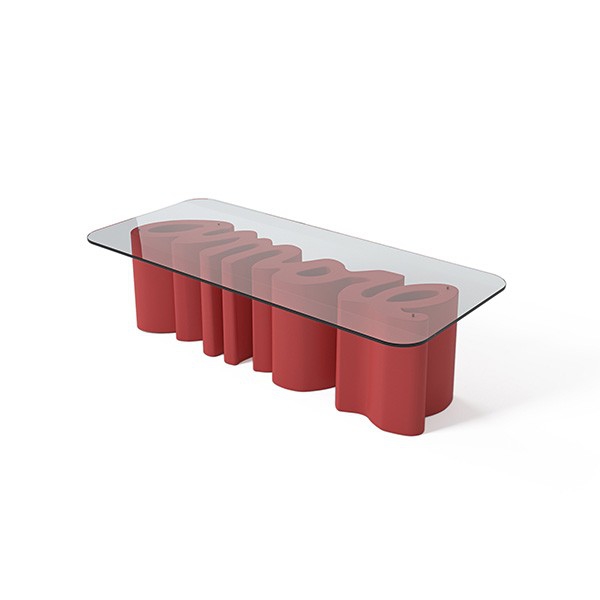 The "Amore" bench is part of an innovative project based on the writing philosophy, and it comes with a message: a word becomes a design element and materializes, becoming a product that can express a message.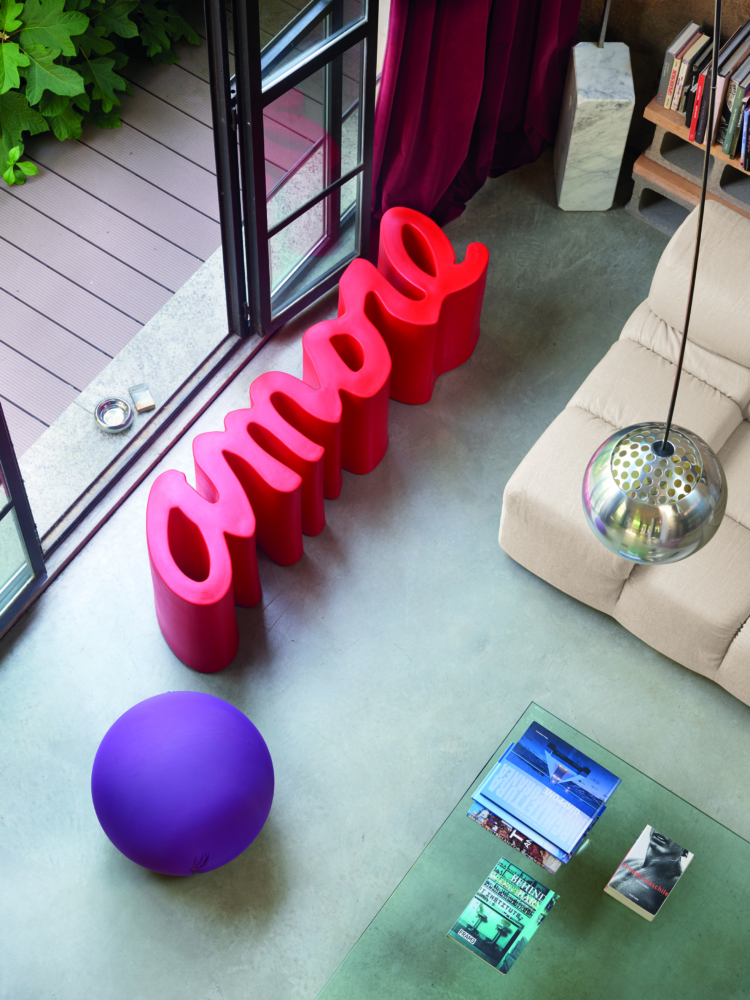 Gio Colonna Romano is the designer of SLIDE and has designed many pieces that everyone loves, one of which is the Amore bench – a perfect choice for Valentine.
"Amore" is the synthesis of the primary features of SLIDE production: love for colors, innovative design, and uncommon shapes. Amore benches are ideal for any type of contract, such as restaurants, hotels, and clubs, but also household settings, both indoor and outdoor. It is also available in a lacquered finish.
You can sit on "Amore" with your lover to enjoy a cup of tea, enjoy a movie, talk about life together, and learn to love each other more.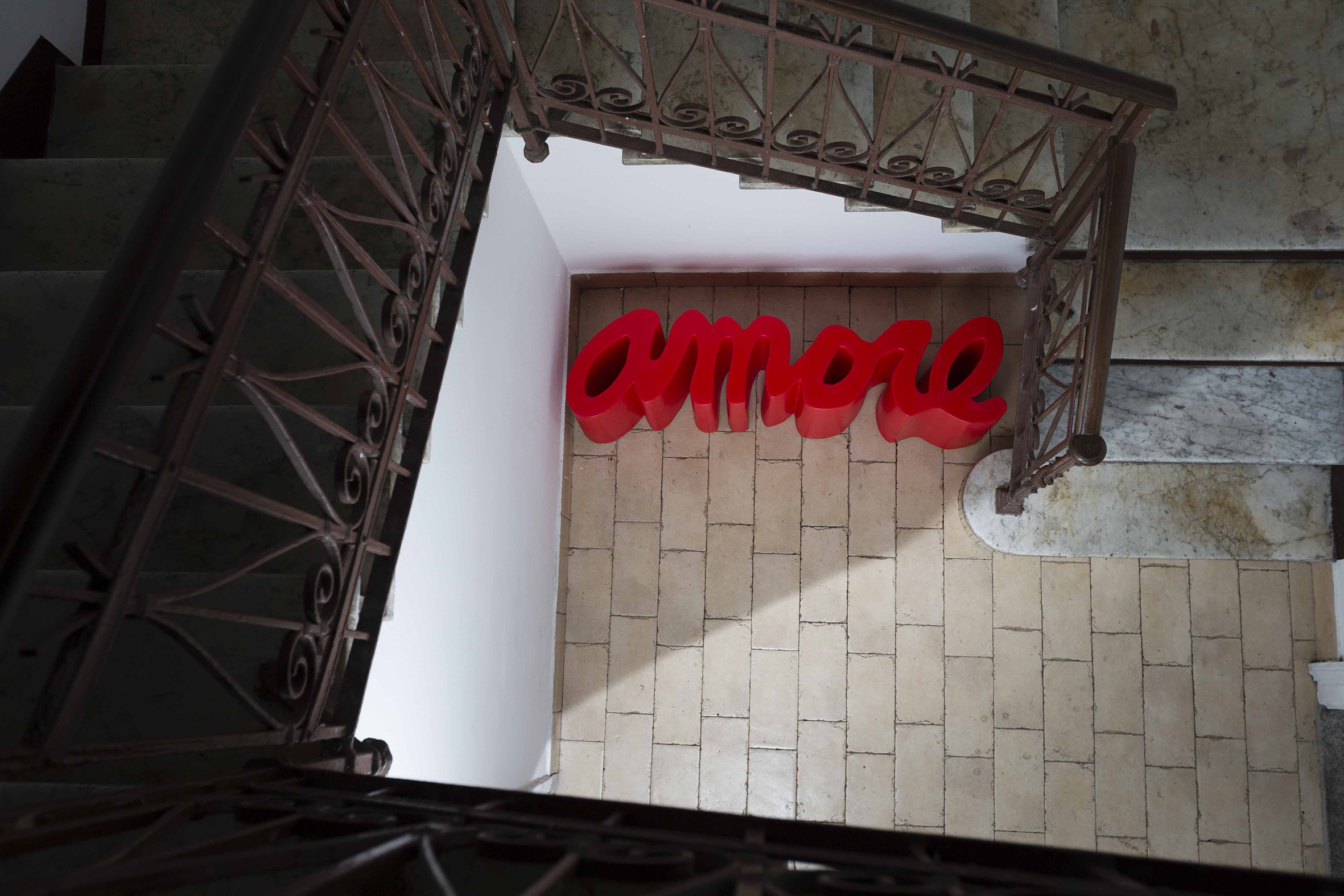 Have you found any furniture that represents your love? On this Valentine's Day, wish us all a happy Valentine's day with the people we love regardless of whether we have a lover or not. Always remember to love yourself and your partner as if every day were Valentine's Day.
If you are in love with these timeless items, contact Italian Atelier quickly so we can help you own them.