A milestone with our new brand: Ex-T
Published July 19 2022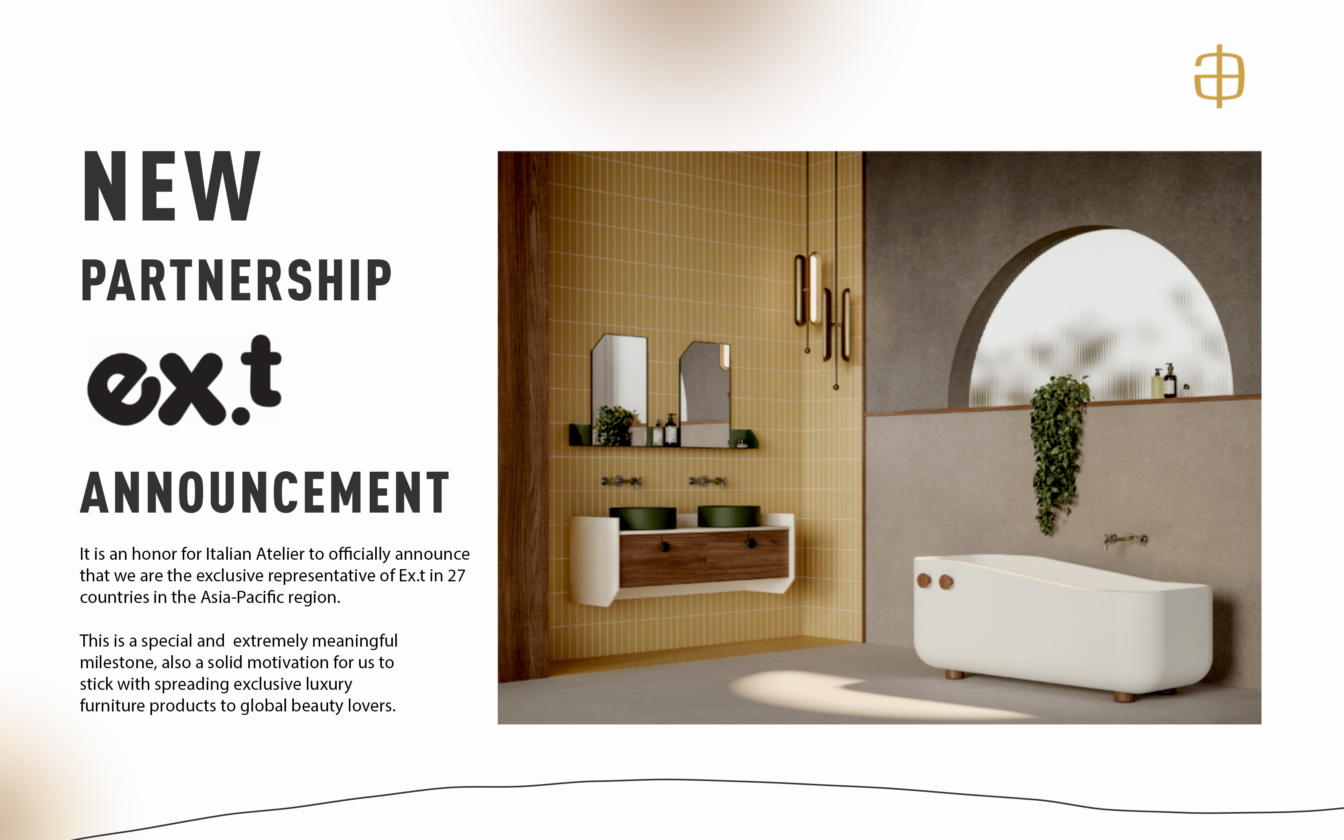 It is an honor for Italian Atelier to officially announce that we are the exclusive representative of Ex.t in 27 countries in the Asia-Pacific region.
This is a special and extremely meaningful milestone for Italian Atelier, not only affirming the quality and prestige throughout our development journey in the field of design, but also being a stepping stone, a solid motivation for us to believe and stick with the mission of spreading exclusive high-end furniture products to global beauty lovers.
Hopefully, the cooperation between us, Italian Atelier, and Ex.t will partly bring the special beauty of high-end products more widely to the Asia-Pacific region in particular and the whole world in general!