Bring sophistication to every corner of the house with our new brand: Tonelli Design
Published March 16 2023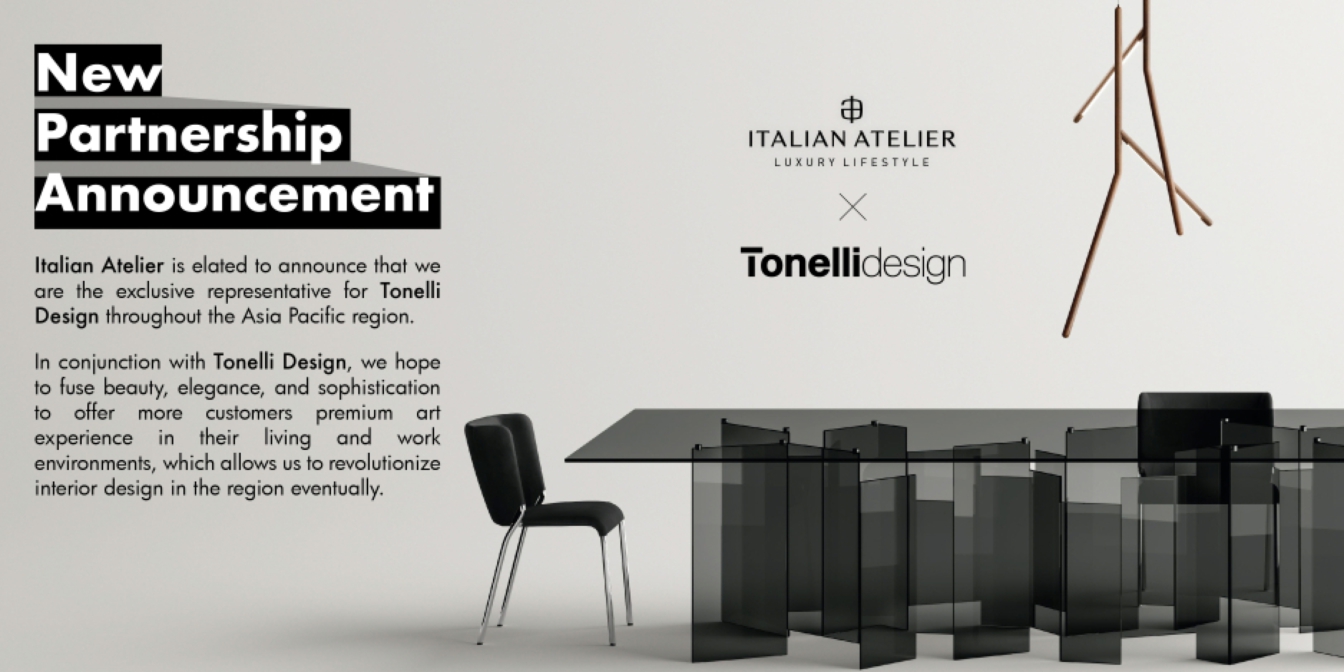 We're thrilled to announce our exciting new partnership with Tonelli Design, a prominent brand renowned for their mastery of glass design. With this combination, we are eager to see what we can create together for our customers, for our values ​​and brand image, taking advantage of the uniqueness and creativity available to us to grow more in the Asian market.
Tonelli Design is a well-established brand that specializes in glass design, who have been in the business for over three decades and have a reputation for creating unique and innovative designs that push the boundaries of what's possible with glass. 
Tonelli Design can merge traditional glass making techniques with contemporary technology and design aesthetics to create both functional and artistic pieces from sleek and modern coffee tables to stunning bookcases. Tonelli Designs will amaze you with what they can do with glass by their meticulous attention to the smallest detail.
Italian Atelier is very honored about the new partnership. We look forward to the cooperation with Tonelli Design to bring the brand's value far and wide to the Asian market, a potential market. We believe nothing is impossible when we join forces.
Stay tuned for more updates on this exciting collaboration!