Illuminate your space with lighting masterpieces from our new partner: MIDGARD
Published February 26 2023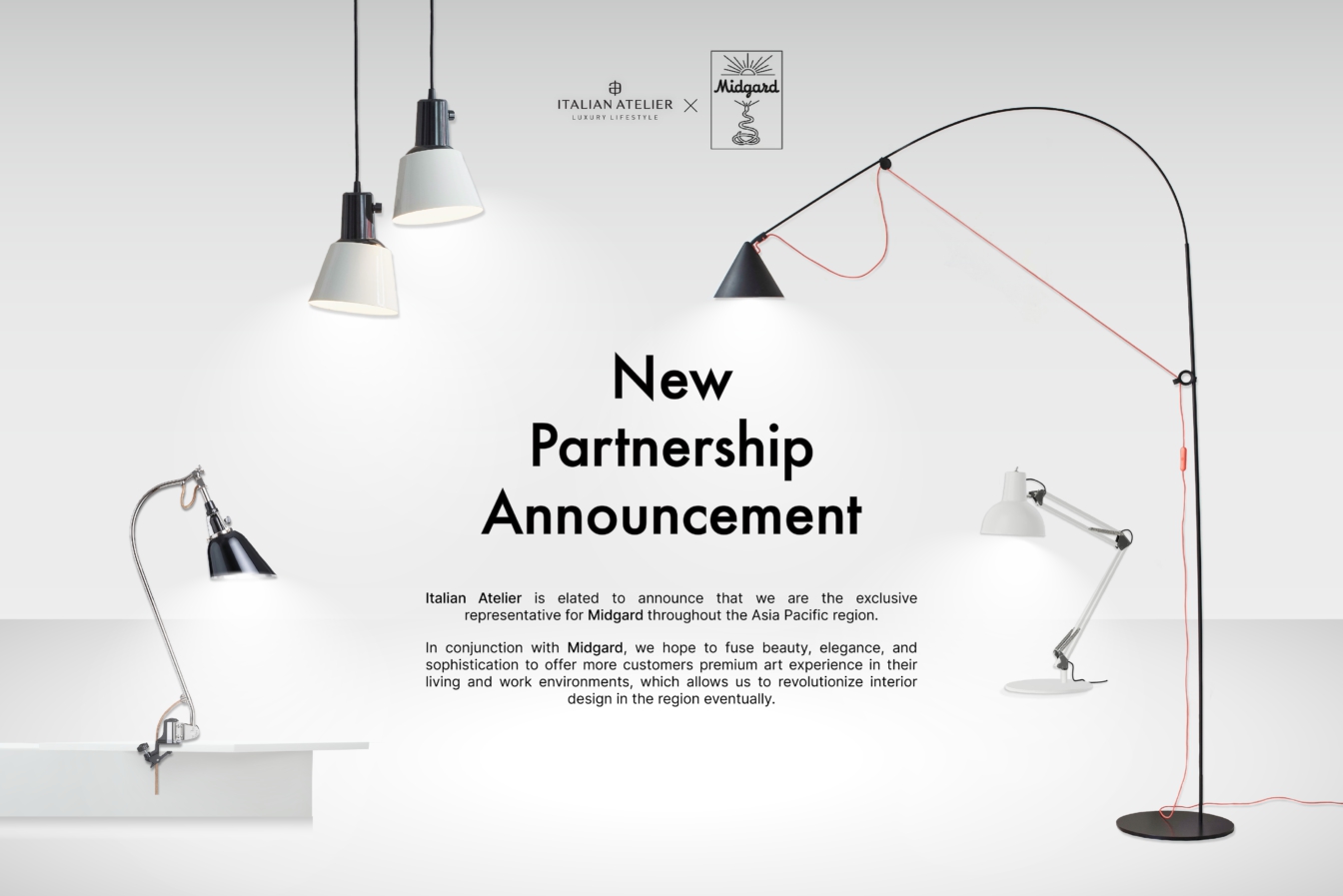 Italian Atelier is honored to announce that Midgard has partnered with us to bring the highest-quality lighting art pieces to the Asia-Pacific market. From today, we will be the exclusive representative of the leader in adjustable modern lights in Asia-Pacific countries!
For more than 100 years of proven experience starting from the beginning of the 20th century in producing subtle, modern, and well-manufactured lights, Midgard has received international acclaim for its expertly curated collections and luxury-inspired design. With a strong belief in the importance of design and ergonomics in every aspect of life, the brand always strives to produce the most perfect and aesthetic lighting systems for its customers who not only want to light their home but also add a special touch to it. Every piece from Midgard is made with dedication, precision, and ingenuity that embodies all the latest technological developments.
Nowhere can you find a better illumination solution than in Midgard, where avant-garde designs meet utility. Midgard lamps are made to last and stand the test of time. Its eco-friendly materials, elegant designs, and ability to provide a range of high-quality lighting would add a depth of personality and create a cozy ambiance to residential settings.

Once again, let us remind you how thrilled we're to start a new journey with Midgard. We are proud to present you with the best illuminating products in the world, from the world-famous K830, AYNO, to the masterpiece TYP 113. Midgard fans and lamp lovers in the Asia Pacific, be ready to light up your living space with these living artworks!