Italian Atelier Wins "Best Furniture Agency 2023" for the Asia Architecture Design Awards (AADA)
Published July 22 2023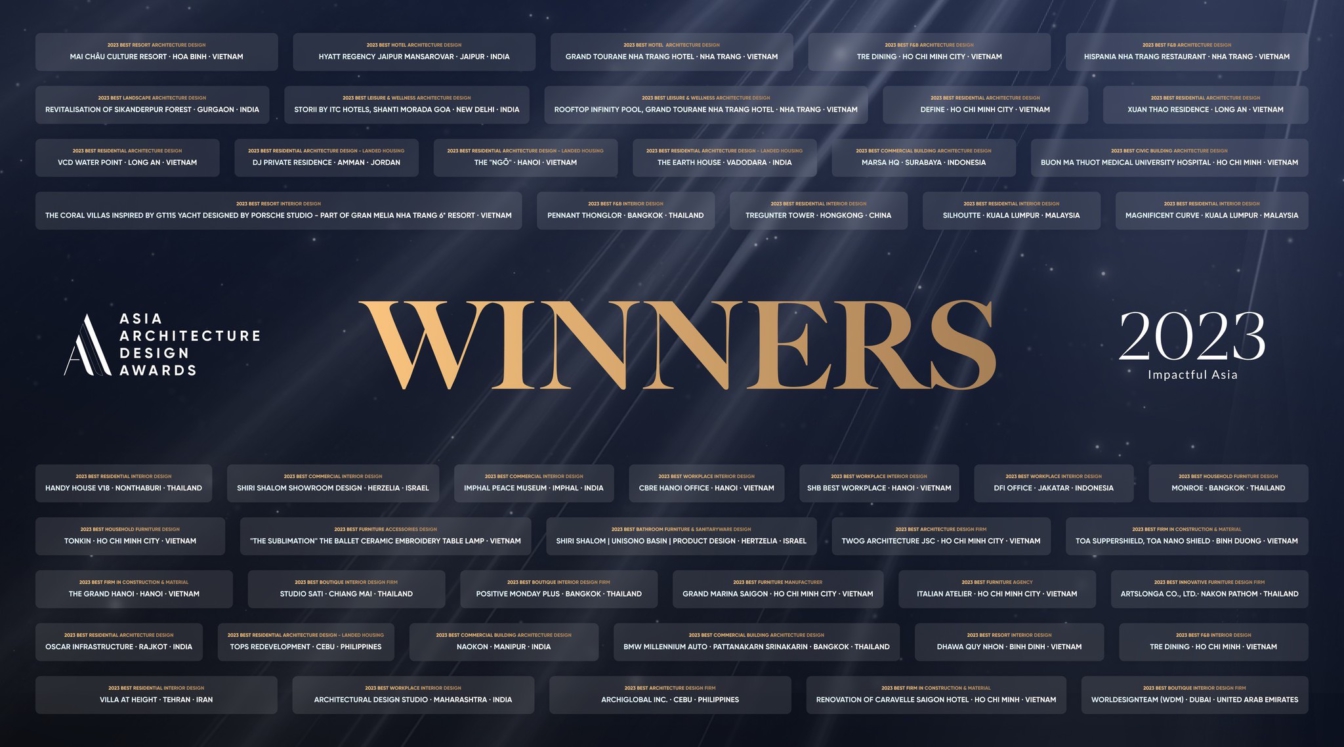 We are beyond honored to announce that Italian Atelier has been awarded the prestigious "Best Furniture Agency 2023" by AADA – Asia Architecture Design Awards.
The Asia Architecture Design Awards (AADA) betows an esteemed award in 30 categories of 6 disciplines through a judicious process by a prominent panel of judges. This inauguration occasion covets the recognition of excellence and creativity in a varied range of Architecture & Design masterpieces from regional to global scale. Besides this winning award, Italian Atelier is also the official partner of AADA to help guarantee that the event is a grand success and share the same mission to foster Asia as a thriving hub of creativity, inventiveness, and superiority in the field of architecture and design.
The award is a tribute to the efforts and development of Italian Atelier in the volatile year of 2023.
We would like to express our heartfelt gratitude to our CEO – Mr. Gianfranco Bianchi, whose visionary leadership has been instrumental in driving our company forward. Thank you to all the staff for their creativity, passion, and hard work that have shaped Italian Atelier's journey where we are today.
We would like to extend deep appreciation for our valued clients, partners, and stakeholders. Your trust and collaboration have been pivotal in our growth and success.
The award is not only a great honor and invaluable recognition, but also a strong motivation for us to continuously raise the standard and pioneer new frontiers in the design industry, while being committed to bringing out the world: luxury, quality, and perfection as always.