Milan Design Week 2023, you have the appointment with our brands!
Published March 25 2023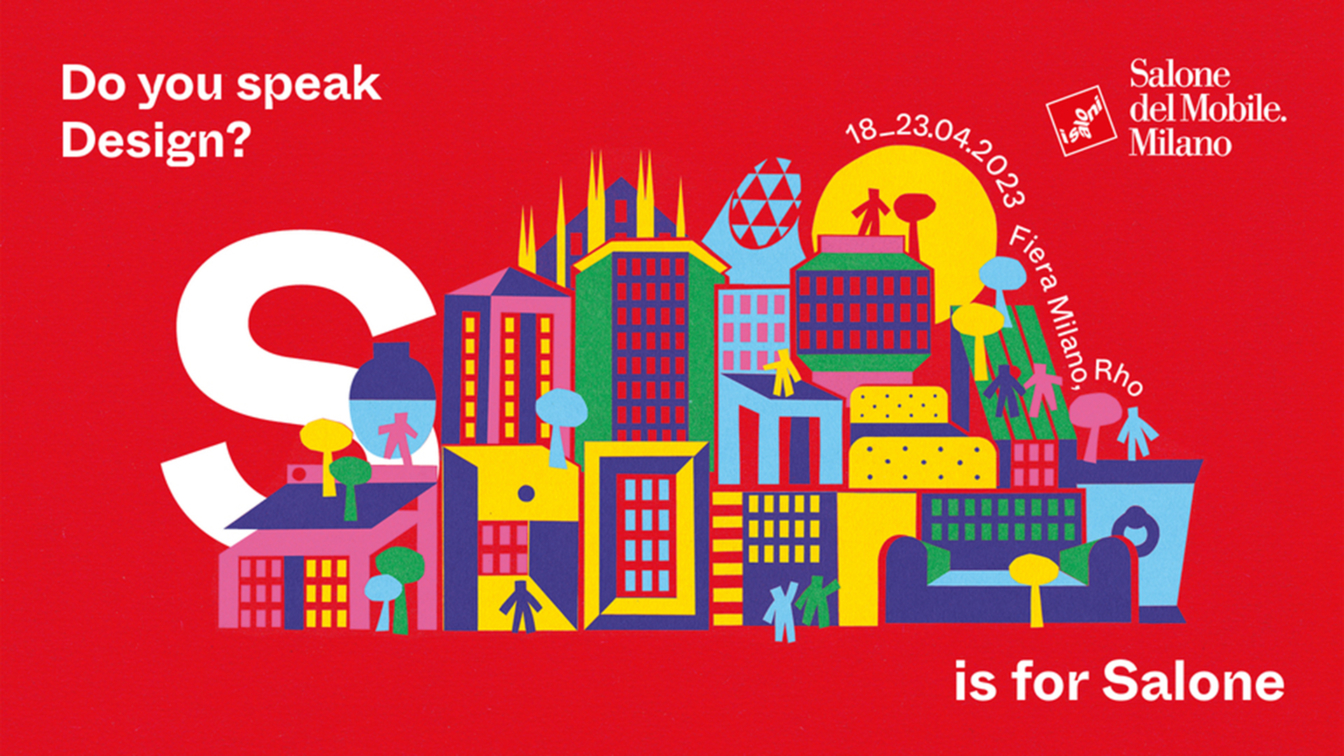 We are thrilled to introduce our brands' participation along with their newest collections, quality, and timeless designs, focusing on sustainability and innovation at this year's Salone del Mobile and Fuorisalone!
Representing one of the most prestigious and exclusive design brands in the world, our brands are renowned for their uncompromising commitment to quality, craftsmanship, and innovation. Their latest collection, set to debut at Salone del Mobile and Fuorisalone 2023, is no exception. With an unwavering commitment to excellence, we continue to push the boundaries of what is possible in luxury design, creating products that are not only beautiful but also functional and sustainable. 
Please kindly find out the full information below. 
Fully developed from furniture, and lighting, to accessories, Armani/Casa creates a whole lifestyle through its representation of Giorgio Armani's broad vision and aesthetics to the interior design world.
When Armani's taste and refinement meet the elegance and delicacy of flowers, Armani/Fiori is born. Armani/ Fiori offers floral arrangements and decorative elements featuring clean lines in vivid hues, a luxury statement that never goes ostentatious.
Since 1930, Altrenotti has embodied the philosophy that "Details Make The Difference", providing exceptional mattresses that guarantee a restful sleep. The brand offers meticulously crafted products with state-of-the-art technology and the finest materials.
Reflecting the tradition and craftsmanship of luxury sport cars, Aston Martin delivers a unique, contemporary and timeless furniture collection that is flawlessly handcrafted in Italy, capable of engaging and indulging all the senses.
 The passion for technology and craftsmanship at the heart of Bentley Motors is also central to the Bentley Home collection. With Bentley Home, a range of furniture and accessories reinterpret the heritage and craftsmanship of Bentley that truly reflect the luxurious personality of the automobile brand.
Home Carpanese has a long-standing reputation for skilfully blending tradition and innovation in every design. Timeless and unmistakably elegant, each product from Home Carpanese is fully crafted and tailor-made by Italian artisans with unique details yet they can still harmoniously interact with other pieces in the collection in any inhabits.
With 75 years of experience, a legacy of 4 categories of natural leather, and 3000 types of fabrics, Chateau d'Ax has built its reputation with its artisan in premium leather products. Every artwork from this upholstery manufacturer goes with relax systems and is designed with versatility and durability in mind.
 A 30-year history of successful collaborations in lighting has positioned Contardi as the worldwide "Couturier of Contemporary Lighting". In search of originality, aesthetics and functionality, what sets Contardi apart is the perfect synergy between avant-garde technology and creativity to deliver exceptional designs.
Established in 1965, Divanidea offers a wide range of trendy and modern furniture options, including sofas, armchairs, and sleeper sofas that are tailored to fit every customer's needs. Divanidea is committed to providing personalized consultations, product customization, and attention to detail, ensuring the highest levels of quality for every client.
Featuring unconventional bathroom furnishings with modularity, versatility, and functionality, ex.t provides not only a simple piece but also a contemporary-inspired artwork for anyone seeking the extraordinary aspects of their living space. Elegant and timeless yet still unique, ex.t's products are a unity of global vision and local artisan heritage.
Formitalia Group, founded in 1968 by Graziano Overi, leads the way in high-end European design with a focus on creating luxurious furniture using the highest-quality leathers. The Formitalia style promises to bring a touch of uniqueness, glamour, and coziness to your home.
Founded in 1938 by Federico Frigerio, Frigerio is an Italian business specialized in upholstery production that fuses artisanal techniques, innovative designs, and premium materials to create truly exceptional furniture pieces.
With deep knowledge and passion for leather products, Giobagnara and its founder, Giorgio Bagnara continuously offers luxury home furnishings exclusively hand-crafted with a special sense of modernity. Stunning yet simplified designs available in nearly 100 options has defined the brand's DNA.
Wiener GTV Design continues to revolutionize furniture design with its contemporary and iconic pieces. As one of the three European manufacturers of original Thonet furniture, founded by Michael Thonet in 1853, the brand is renowned for its revolutionary wood bending method, paving the way for timeless classics.
Gurian combines artisan accuracy with technological precision to create their collection. The brand offers exquisite selections of leather and fabric coverings, meticulously chosen for their superior quality standards.
Born from passion and desire to combine ancient weaving tradition and modern materials, all Karpeta's colorful rugs can be tailored-made by artisans with the vision and creativity of designers of different aesthetics.
Classic, stunning, and supremely comfortable, the unadorned furniture has become a symbol of Lof's. Skilfully using interwoven elastic webbing and padding made of premium materials, every sofa, armchair, or bed from Lof's will radiate its charm in every type of surrounding.
With an ambition to bring exclusive wallpaper designs through the creativity of different renowned designers, London Art has a curated collection of wallpapers in various styles, from simplified to artistic ones. Each unique product will add an accent to the room as well as express the owner's edge and aesthetic.
Sophisticated yet refined, versatile yet consistent, Luxence Luxury Living is the Luxury Living Group's own brand – a living proof of the mix of elegance and dynamic aesthetics. The brand sets itself apart with clean finishes, sinuous and sumptuous designs that boldly defines every room it inhabits.
Sophisticated yet refined, versatile yet consistent, Luxence Luxury Living is the Luxury Living Group's own brand – a living proof of the mix of elegance and dynamic aesthetics. The brand sets itself apart with clean finishes, sinuous and sumptuous designs that boldly defines every room it inhabits.
Established in 1960, Mascheroni is internationally recognised for exceptional craftsmanship and high-quality of upholstering. Special products and full suits of furniture are tailored to the most demanding customers for the ultimate in luxury furnishings.
Immerse yourself in the fusion of two historical artisan realities: Meroni produces furniture and complements and Colzani specializes in furniture and textile accessories. The juxtaposition of sleek lines and high-quality solid materials crafted by Italian artisans works perfectly with minimal aesthetics.
Established in 1960, Mascheroni is internationally recognised for exceptional craftsmanship and high-quality of upholstering. Special products and full suits of furniture are tailored to the most demanding customers for the ultimate in luxury furnishings.
Mirabili is a luxury home furnishings brand founded in 1986, Italy. With a variety of products from lighting, furniture, accessories, to decorative objects, the brand offers a premium collection of home decor that blends classic Italian style with contemporary design.
Born by the luxury fashion leader Missoni, all products from Missoni Home are spontaneous, lively, and extraordinary in every detail. What Missoni Home promotes is its unmistakably unique lifestyle through its versatile shapes, multicolored hues, and iconic jigsaw patterns.
Being the pioneer in the radical design movement, Poltronova's arresting pieces are always as stylistic, playful, and emblematic as they were in their golden age. Advanced industrial processes and a radical design aesthetic with subversive, bright designs have remarkably defined Poltronova's revolutionary DNA
Riva1920 is an Italian brand that produces signature handcrafted wood furnishings. Committed to designing luxury living spaces, the brand promotes unconventional wood works that challenge time and respect nature.
Designed and manufactured in Italy, Riviere is a tale of luxury that features all the very best of Italian know-how. Riviere creates elegant and refined interior decoration accessories using top-notch Italian craftsmanship for a range of sophisticated clients seeking utmost quality products.
A Swiss woodworking brand that emphasizes the combination of technical know-how, sleek and minimal aesthetics, and 80 years of craftsmanship to reach perfection in every of its design. A collection of classic and long-lasting furniture inspired by 40 types of natural and finest materials has defined Röthlisberger's identity.
With a long-standing reputation for high-quality and sustainable polyethylene and plastic, SLIDE stands out with its excellent expertise in harmonizing industrial processes and artistic values. The brand has worked with numerous genius designers to produce functional art pieces such as lamps or both indoor and outdoor furniture.
Tonelli Design is an artisan company that crafts stunning glass furniture and accessories. Founded in 1988, Tonelli Design has revolutionized the industry with its cutting-edge technical and process innovations.
Inspired by Lamborghini's automotive and technical heritage, furnishings from Tonino Lamborghini Casa is a blend of modern and classic styles with sleek designs. It is the premium materials, decisive lines, and the harmony between creativity and mechanism that characterize Tonino Lamborghini Casa.
Speaking gentleness and sensuality, every piece from Trussardi Casa, designed by world-famous designers, harmonizes with each other like a symphony orchestra. The brand's unique personality can be spelled out by conviviality, hospitality, and inclusiveness expressed through classy, graceful lines.
Having led the fashion industry with its unique identity, Versace now translates its art taste into furniture pieces. With inspiration from classical art, mythology, and opulent cores, every room touched by Versace will be revived to a lively and bold yet pure atmosphere.
Sparked by elegance, keen simplicity, and retro and contemporary art, every furnishing from the renowned Italian Vittoria Frigerio is a flawless example of the harmony between traditional craftsmanship and veritable innovation.
Contemporary art and tailor-made designs are what characterize Wall&decò. Having redefined the whole industry by moving out of the "conventional pattern" zone with art and a unique wall covering solution, Wall&decò's wallpaper can tell the whole story from its lively details while properly functioning to protect the beauty of your house.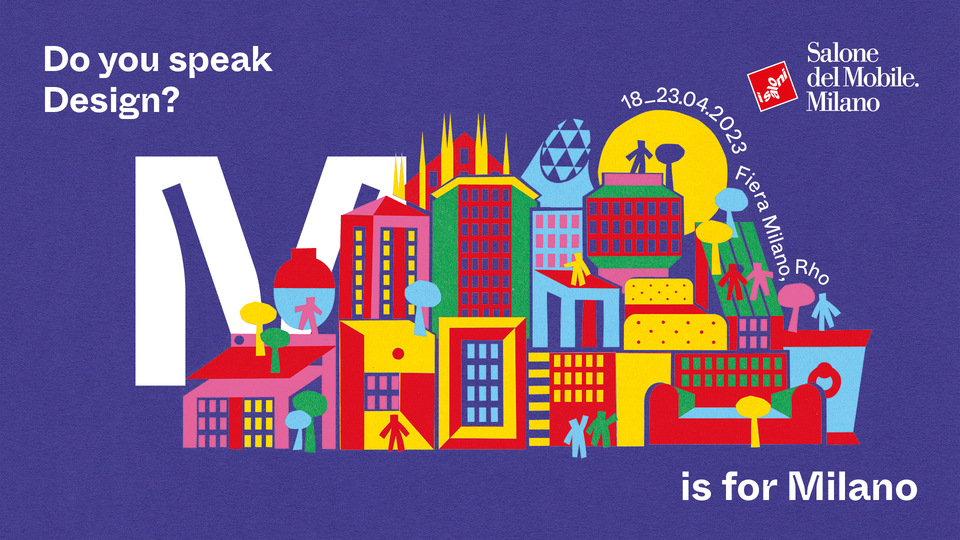 Come and discover the latest collection and be inspired by the beauty, elegance, and innovation that has made them a true icon of the design world!