Turn your space into a work of art with our new brand: COBRA ART
Published February 15 2023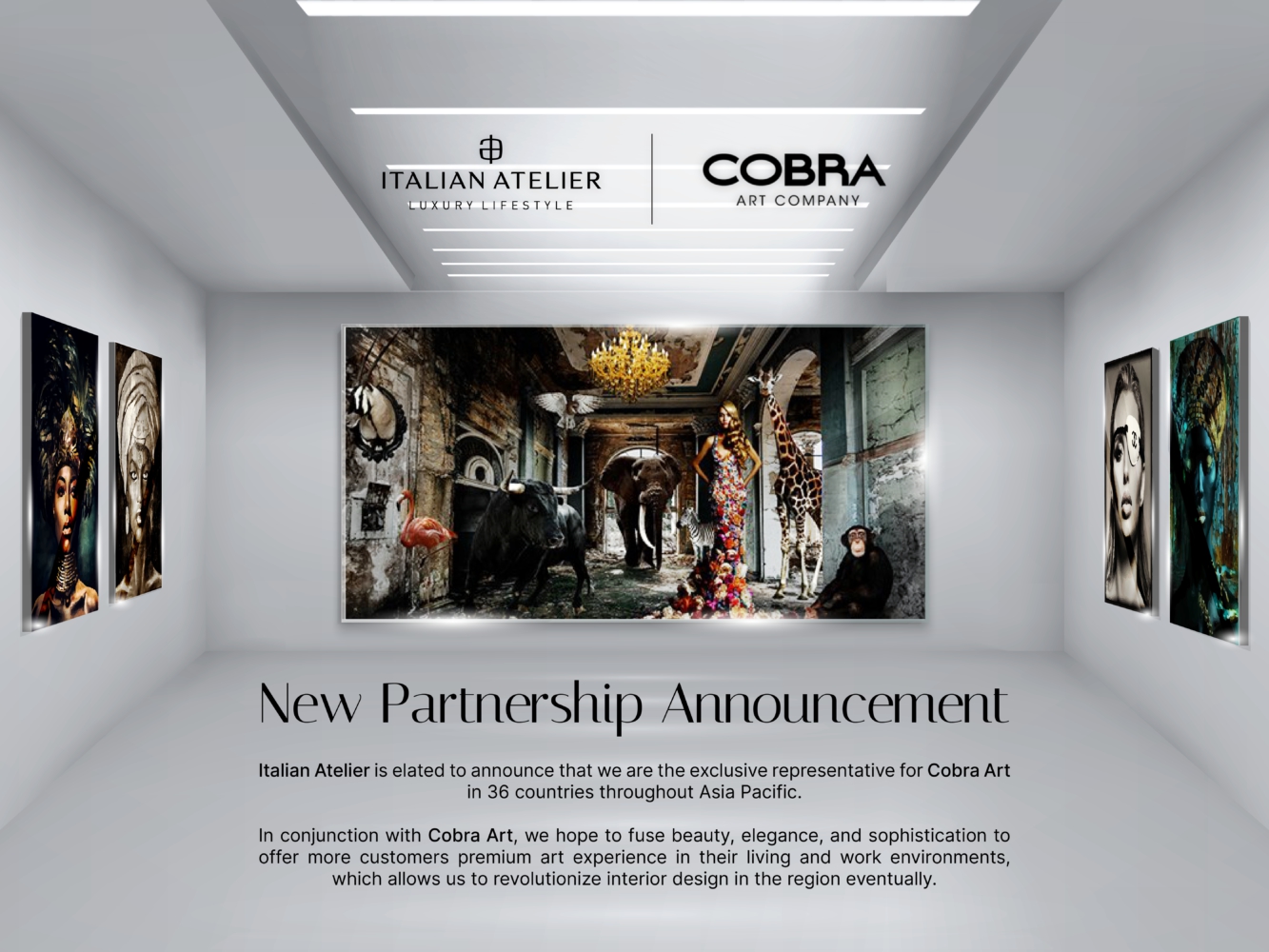 Italian Atelier is elated to announce our first collaboration of the year with Cobra Art, securing our position as the exclusive representative for the brand in 36 countries throughout the Asia Pacific region. 
Cobra Art is well-known for its expertise in creating unique and high-quality art and interior design pieces for residential and commercial spaces. Offering from plexiglass photographs and paintings to wall murals and sculptures, each product is made from the finest materials with excellent craftsmanship. Besides its exquisite style and customizability, Cobra Art makes sure its clients' personal taste is reflected in their very own surroundings, and each creation will last for many years to come. 
With this collaboration, we are proud to revolutionize interior design in the Asia Pacific region. In conjunction with Cobra Art, we hope to fuse beauty, elegance, and sophistication to offer more customers premium art experience in their living and work environments, which allows us to transform every space into a functional and visually stunning oasis. 
Let's anticipate realizing our shared vision and reaching great accomplishments together!