Why architects should really tell their stories?
Published March 2 2023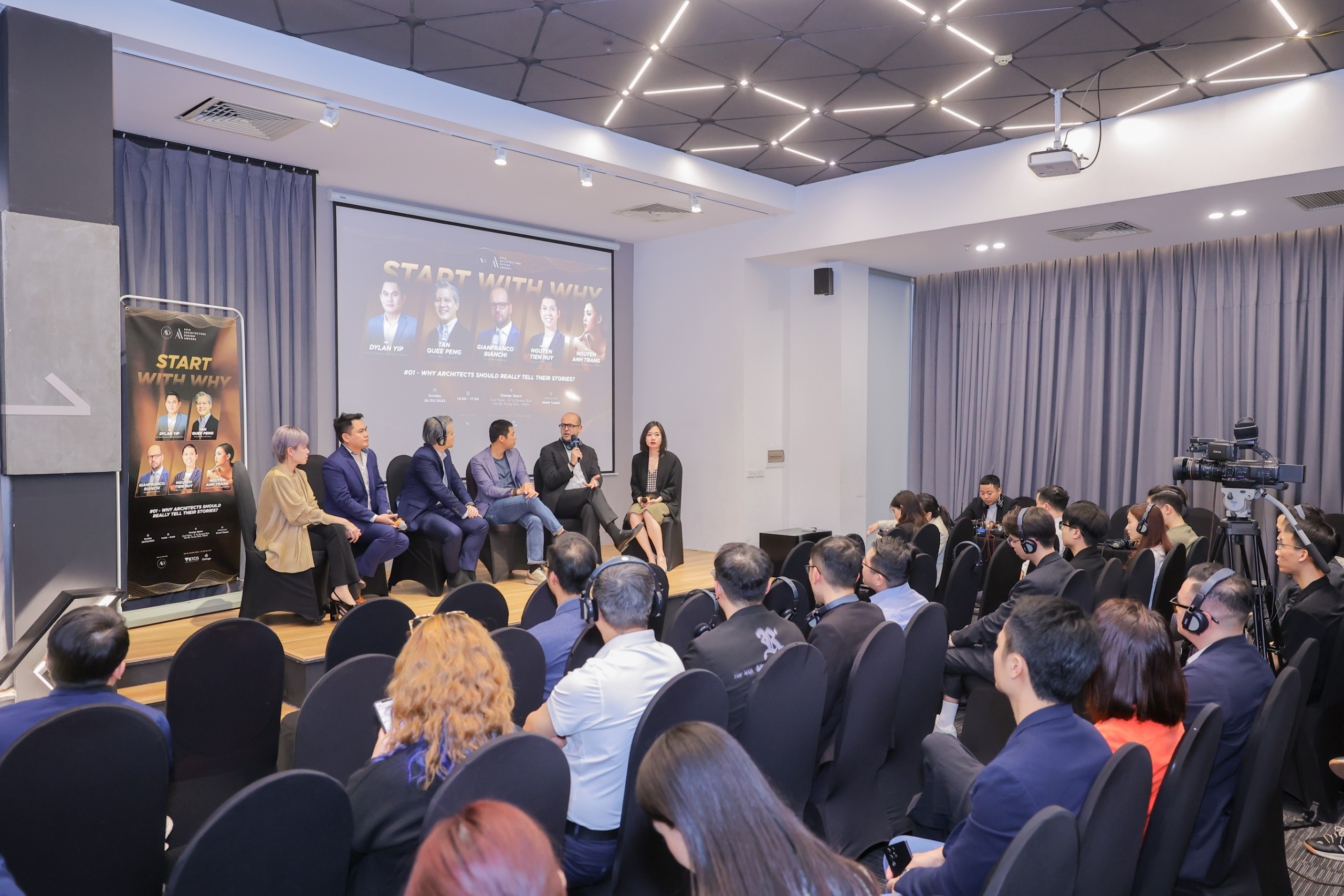 In the context that Vietnamese architects are not only subject to fierce competition within the country but also with foreign architects, positioning and raising the brand are essential factors. Italian Atelier lately participated in the seminar "Why Architects Should Really Tell Their Stories" with experts in the field to together explore the importance of storytelling and how architects can use their personal narratives to create more engaging and meaningful designs.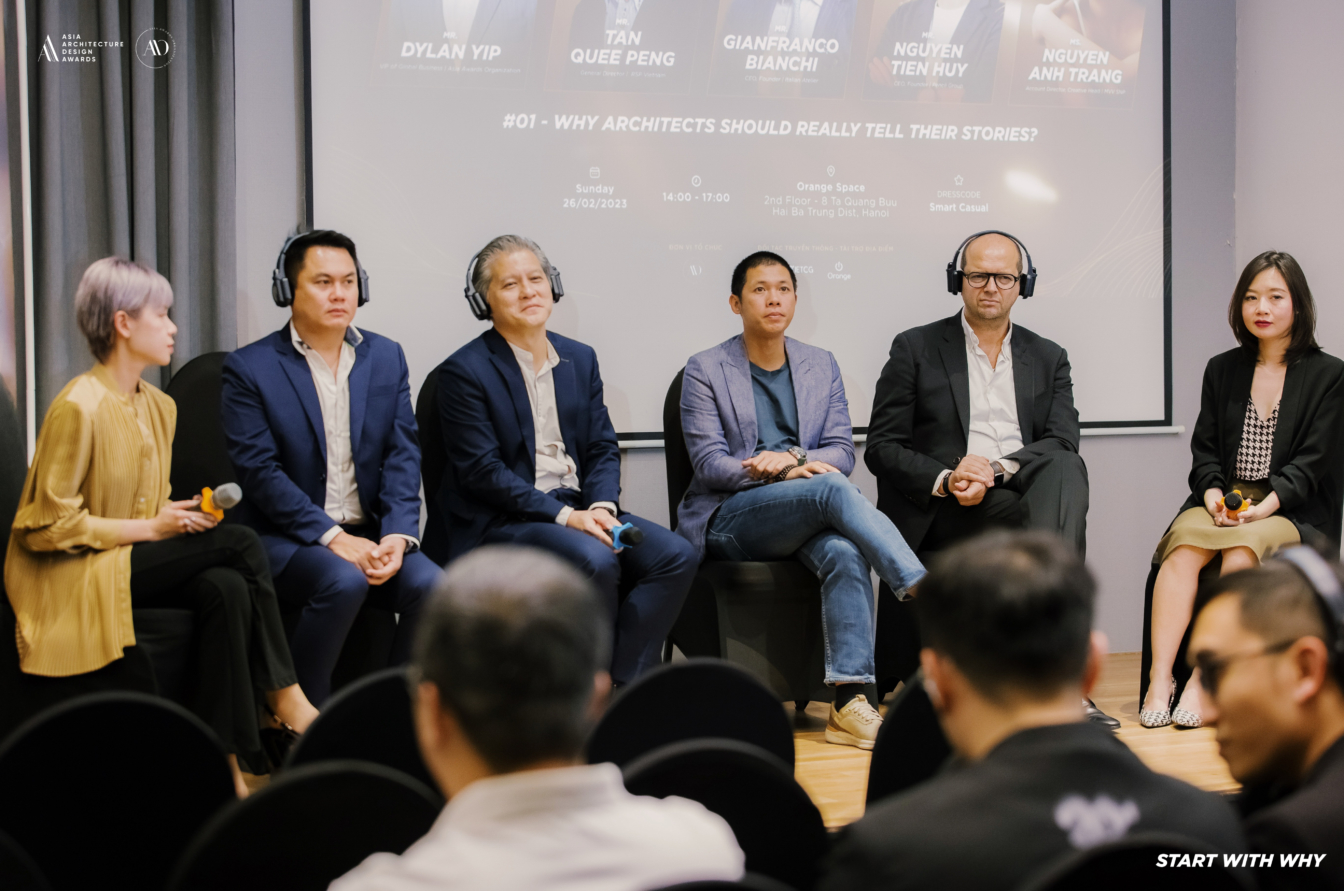 The event is part of a series of monthly activities in many Asian countries of the Asian Architecture Design Awards (organized by AAO) with the desire to promote the growth of the Asian architecture and design industry.
Participating in the seminar will be experts with extensive experience in the fields of real estate, architecture, interior design, and marketing, including: Mr. Dylan Yip, Vice President of Partnership Development, Asia Awards Organization Pte. Ltd; Mr. Gianfranco Bianchi, CEO of Italian Atelier; Mr. Nguyen Tien Huy, CEO Pencil Group; Mr. Tan Quee Peng, Green Mark Manager, General Director at RSP Vietnam; and Ms. Nguyen Anh Trang, Account Director, Creative Head of MVV SNP.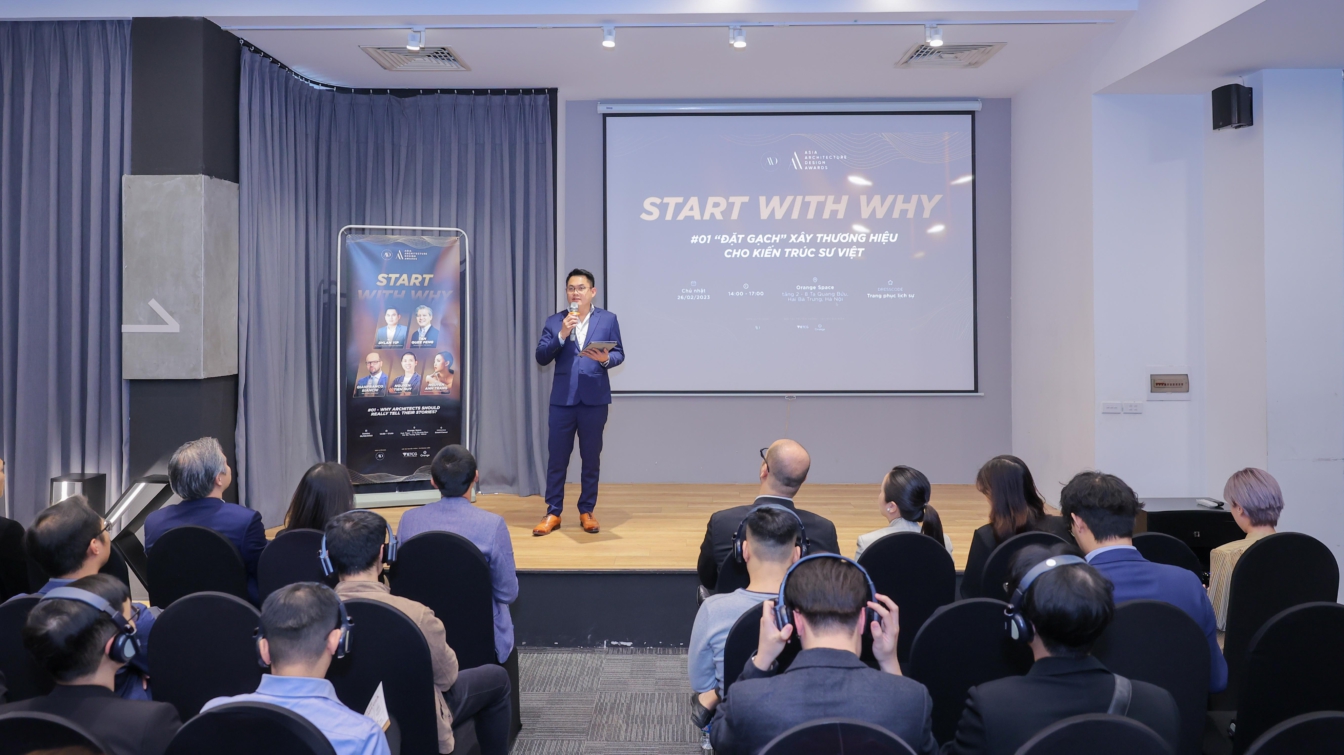 Experts predict that 2023 will be a challenging year for all sectors/industries as the global economy hits the recession's peak, directly affecting people's spending levels. In that context, competing with peers in the industry to stand out and attract customers is a crucial task.
The field of architecture, design and construction in Vietnam is projected to face a situation of low construction demand and high competition with both domestic and foreign competitors in 2023, forcing businesses to seek out new development orientations.
Mr. Gianfranco Bianchi – CEO of Italian Atelier said that as the head of the business, he always ponders the question "How can customers distinguish a dealer from a luxury furniture brand? When it comes to Italian Atelier, customers will immediately know who they are and what products they offer. The importance of branding lies here."
There are many brands that use celebrities as brand ambassadors, KOLs can help the public easily identify the business's brand. This is a common marketing method but difficult to apply in the architecture and design industry. The reason is that customers come to the company, to that architect thanks to their talent and prestige. It is the architect, the designer who is the face of the brand without any KOL.
"In my case study, the challenges depend a lot on how we do marketing and communications in Vietnam. Personal branding is an important tool in setting up your company. we are in Vietnam," said Mr. Gianfranco Bianchi.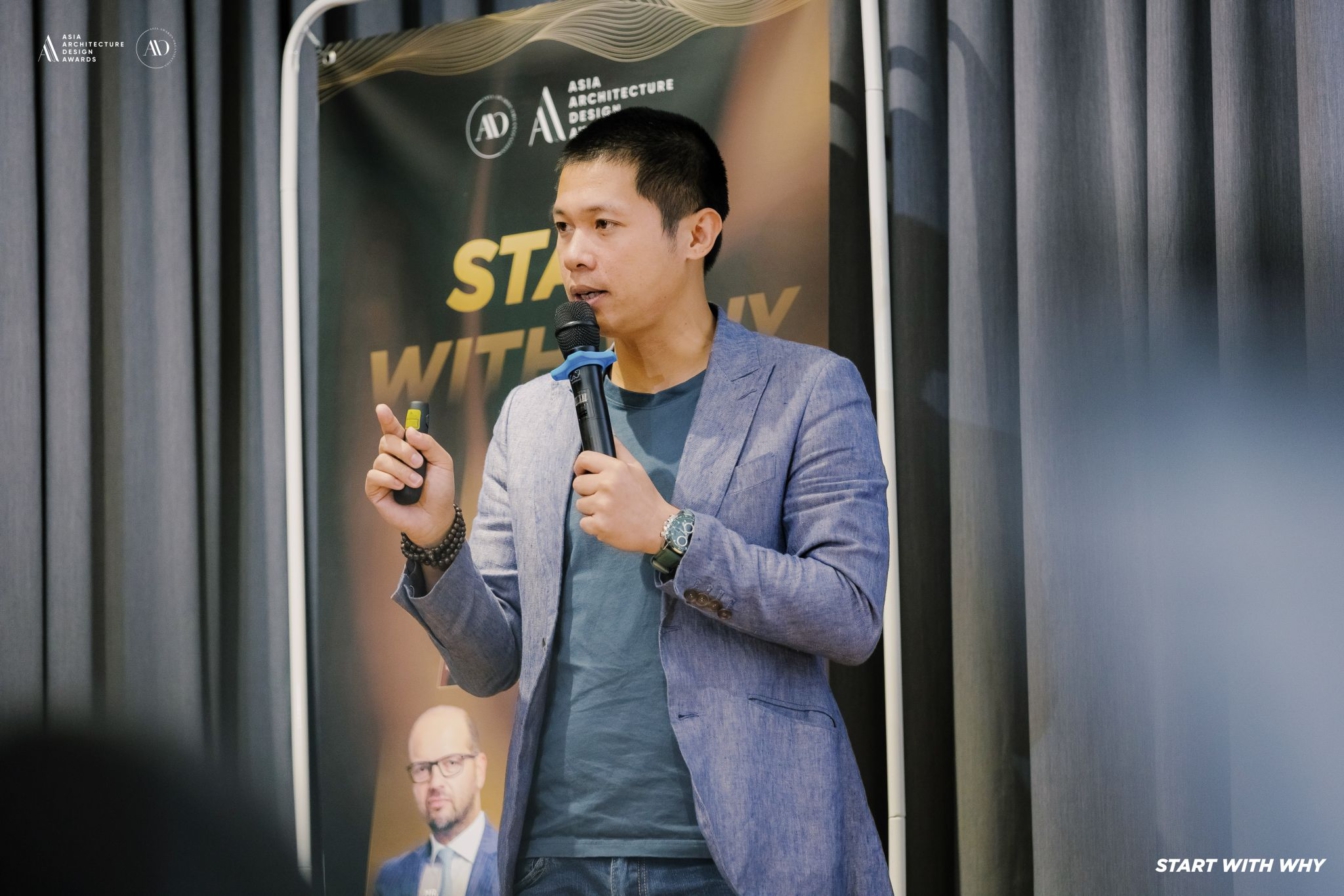 Currently, Vietnam does not have an exchange or a common platform for individuals and companies in the industry to promote themselves, making it difficult for customers to search and choose. Even when customers need to select a designer, a construction company or an architect that suits their needs on the Internet, it could be more streamlined. Most new clients come through referrals or brokerage and consulting firms.
Many individuals or companies in the industry need to be aware of the importance of creating a prominent brand to attract customers, thus directly promoting sales and business growth. There is an opinion that architects and interior designers prioritize the quality of the work over making a name for themselves, the company or the project itself. Because of that, we have a situation where Vietnamese architects are good at building people's homes, yet could improve in terms of building their own brands.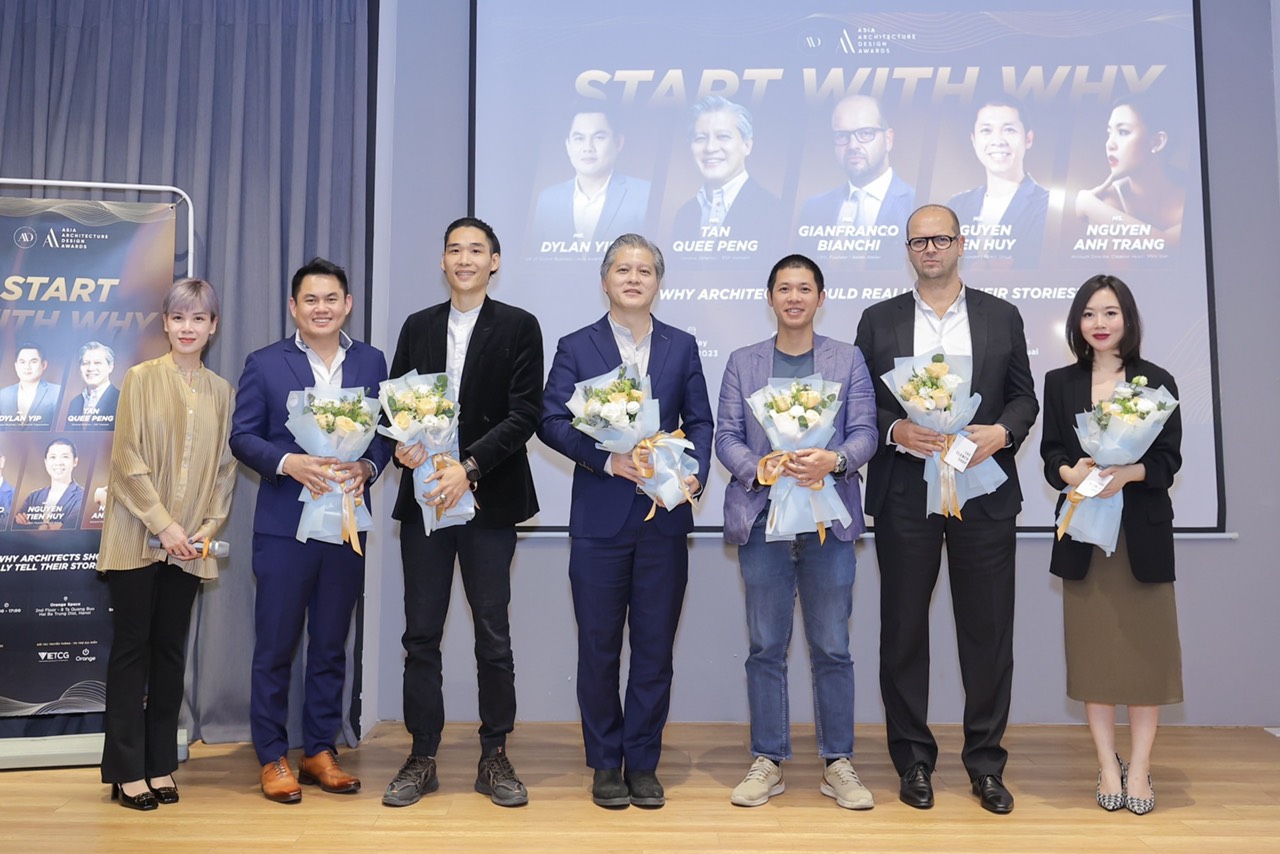 Overall, the event seems to have been an opportunity for architects to learn how to better connect with their clients, users, and communities through storytelling, and to explore the potential of narrative to shape the built environment.
The conference successfully took place from 2 PM to 5 PM on February 26th at Hanoi, Vietnam