Non-hotelier Branded Residence: When Luxury Becomes A Lifestyle
Published December 8 2021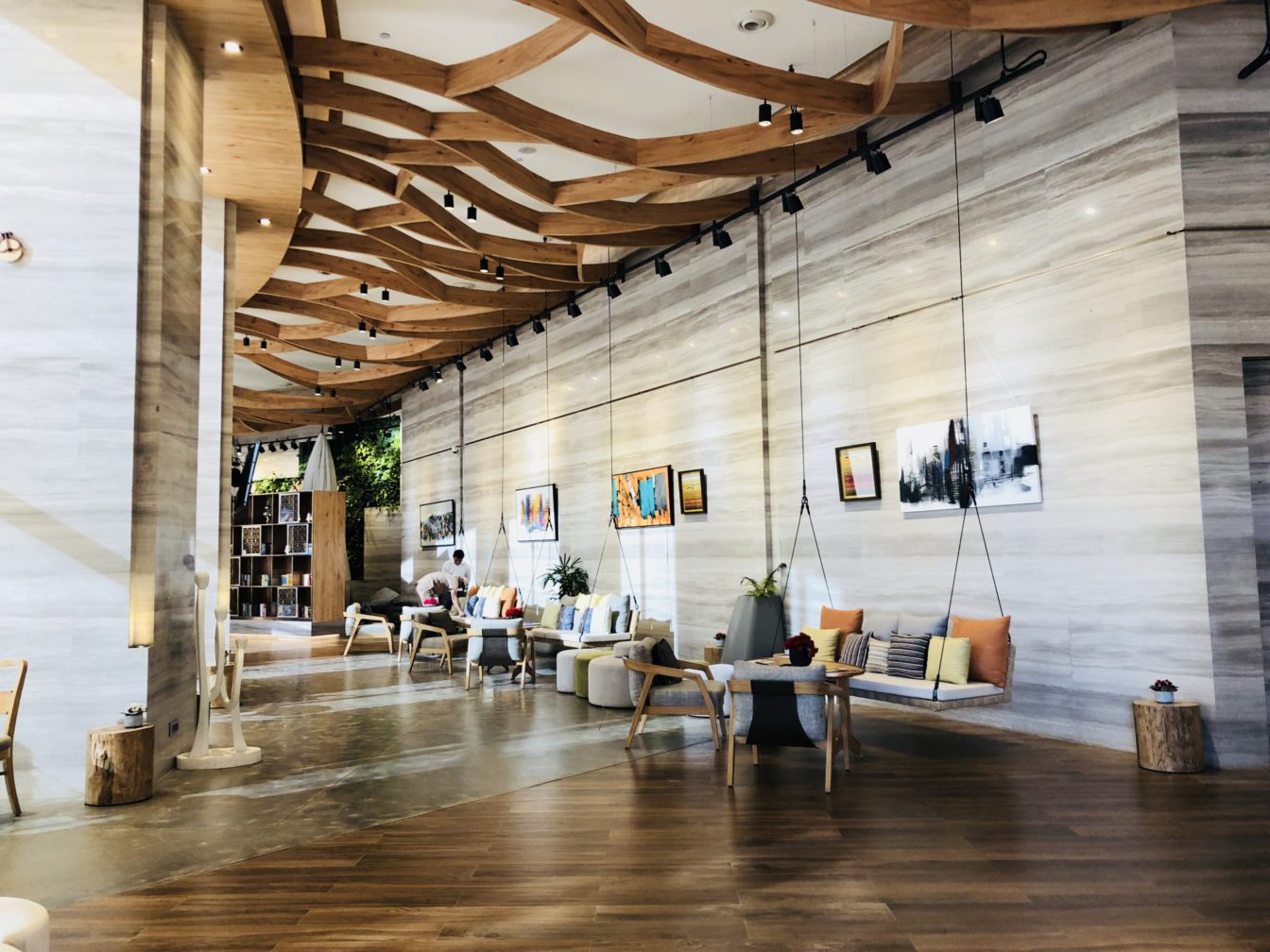 Define Non-hotelier Branded Residence
Non-hotelier Branded Residence is one of the four types of branded residence categorized by Savills, one of the world's leading property agents and real estate service providers. This type only accounts for nearly 20% of the total scheme. Non-hotelier Branded Residence refers to apartments, residential buildings or villas designed, constructed, and managed according to the standard of a luxury brand that does not belong to the hospitality industry, such as Armani, Missoni, Aston Martin, or Lamborghini.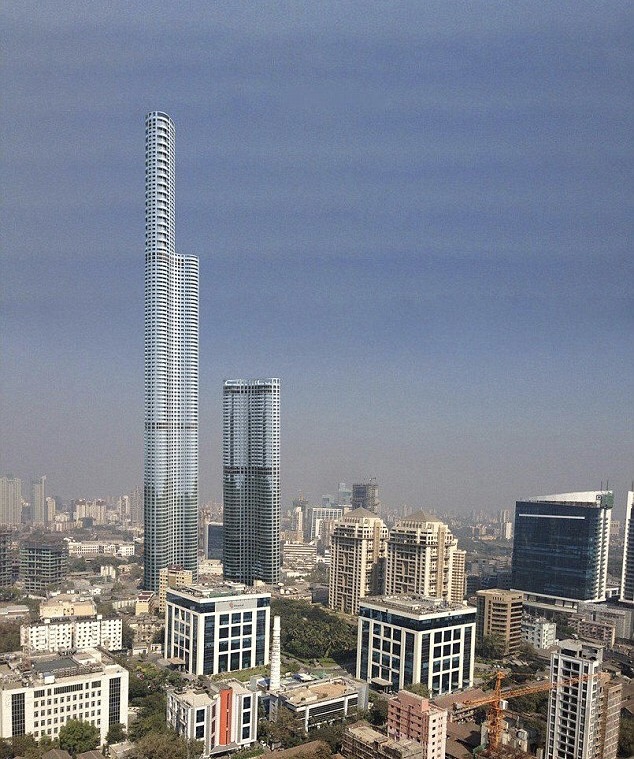 As shared by Gianfranco Bianchi, CEO and president of Italian Atelier, non-hotelier branded residence can be further categorized into three types:
Entirely branded residence means the residential buildings whose interior design and furniture are under the instruction of a luxury brand. This type is easy to notice since the names of both the brand and the building always go hand in hand, namely the Missoni Baia, the first branded residence of Missoni in Miami, the US.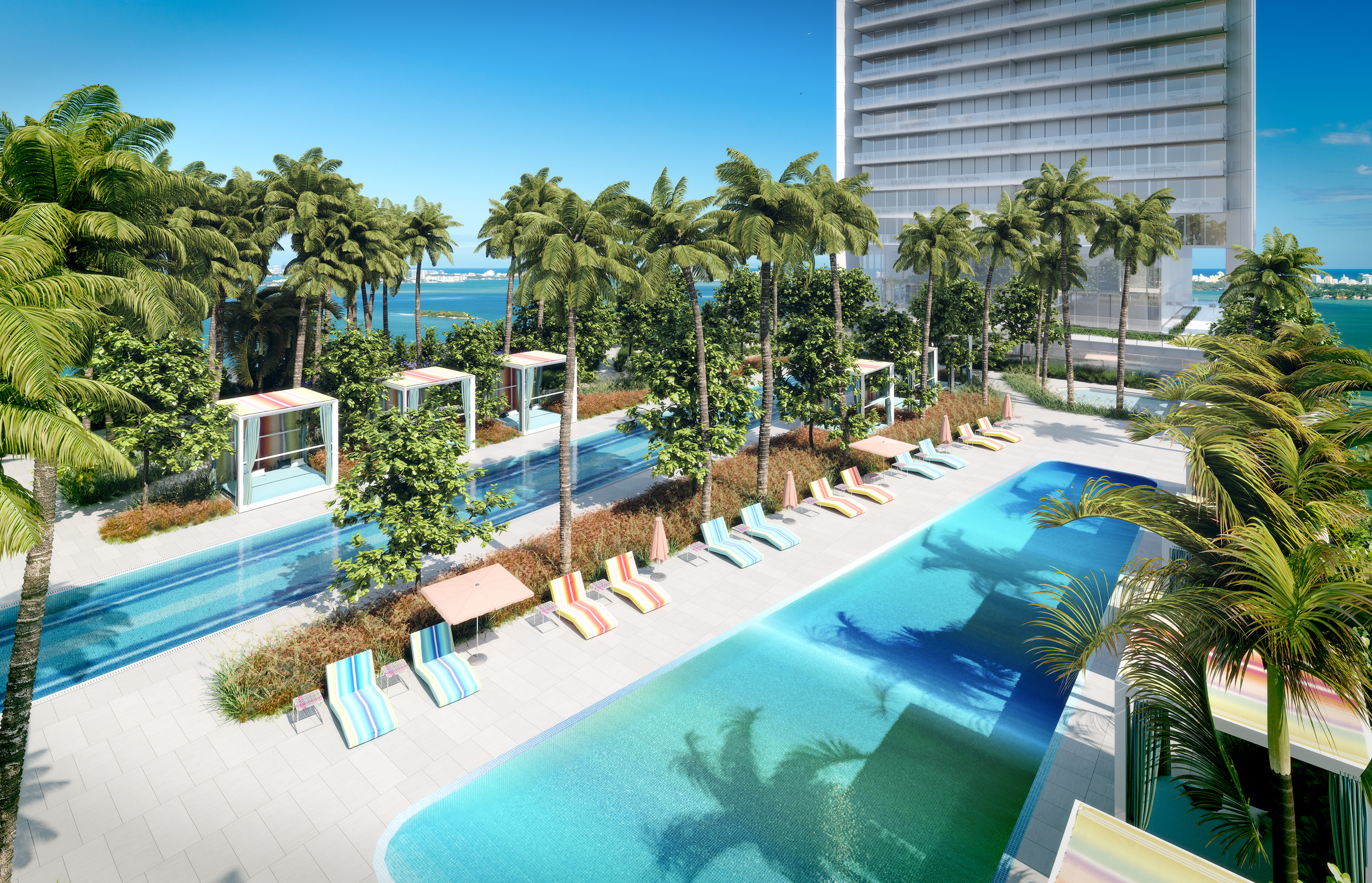 The other two types will not have the brand name on the building's name but the brand signature shall be expressed through interior design. 
Branded residence whose design inspired by the brand is designed by a third party and its design will need to be approved by the brand before construction. 
Branded residence whose furniture is supplied by the brand use furniture items designed, manufactured and supplied by a specific luxury brand. 
According to JJL Vietnam, there are 55,000 branded residence in the world. A recent report by Savills has shown that this number will double in the next 5 years. It is also reported that by 2026, there will be over 900 branded residence projects in the world. 
Savills reveals that there are currently 120 branded residence projects in the Asia-Pacific market, which takes up 30% of the total scheme, in which China is the largest market with 30 projects in development. According to the latest research of C9 Hotelworks, there is one project in Asia out of every 3 branded residence projects in the world. By 2025, there will be 79 projects in establishment which provide the market with over 16,000 apartments and villas. It is obvious that the potential of branded residence in Asia is undeniably large.
The potential of (Non-hotelier) Branded Residence in Asia
There are 3 reasons why branded residence has such a high potential in Asia
Asian countries are many internationals' choices for leisure, travel as well as settling down and the local are desiring a more elevated standard of life
A 2021 InterNations survey revealed that 5 out of 10 best cities in the world are in the Asia-Pacific region, such as Taiwan, Malaysia, Australia, New Zealand, and Vietnam. With a great life quality, friendly and hospitable people, and reasonable cost of living, Asia is becoming a popular choice for the expats.
Moreover, the local are getting more receptive, educated and open about their needs in life. Hence, the demand for branded residence has been growing strongly. It is not a surprise should the customers want to incorporate luxury into their own living space and should brands and real estate developers choose to invest in branded residential buildings located in Asia.
2. The economy grows even in the pandemic 
Asia has been getting lots of attention with the presence of China, dubbed 'the largest market in the world' by Forbes. Besides, the Asian Tigers (South Korea, Taiwan, Singapore, Hong Kong) or New Asian Tigers (Philippines, Malaysia, Indonesia, Thailand and Vietnam) are nations that have been receiving interests and investments from the West.
Even when dealing with COVID-19, a few Asian economies did not waiver, i.e. Vietnam grew 2,91%, and China grew 2.3%. Having succeeded in preventing COVID-19 from spreading wider and further, China and South Korea are expected to grow bigger in 2021 as the Chinese economy is predicted to increase 8% this year.
This is a positive sign showing that Asia will continue to be the wise choice for businesses and investors, especially once the pandemic is over.
3. Branded residence is sustainable
A 2019 Knight Frank report unveiled that in cities that birthed the most branded residence projects such as London, Hong Kong, New York, Los Angeles, Singapore, and Sydney, the price for branded residence grew every year and will continue to increase by 5% in 2021. Mr. Matthew Powell, Director of Savills Hanoi, commented: "Branded Residences are at the premium-luxury end of the market. They can be either larger projects or boutique approaches, apartments, or villas. Local consumers have similar buyer behaviours to those in other world markets: they look for projects that are well-constructed, well-serviced, and easily commercialized, bringing added, often attractive yields and benefits for the owner. Regardless of the type of residence, these projects are expected to deliver owner-benefits, and not only through the brand name. International brands bring their own quality assurance: through design, service, amenities, but also through reputation. These brands being widely known and respected, tends to generate an overwhelmingly positive response when attached to property."
Not only do they have what customers desire: open spaces, high-class services, exquisite cuisine and other facilities cater to one's relaxation, branded residences are always managed and taken care of professionally. When the global pandemic forced people to stay home 24/7, the demand for branded residence was heightened due to its flexibility and utilities. These advantages are the reason why branded residence shall prevail in the upcoming periods.
Understanding the sustainable nature of branded residence, investors and developers are investing in this asset due to its strong endurance against phenomena and historical events.
It is undeniable that branded residences are growing strong in the Asia-Pacific market. Not only hotel brands but luxury brands like Armani, Missoni, Aston Martin, Fendi, and Lamborghini are showing their interest in being a part of this potential growth. The need is not one-sided as Italian Atelier has shared that every month they receive calls from customers asking to know more about branded residence projects in their areas. Undoubtedly, branded residence, especially non-hotelier branded residence, has a great potential and developers need to grab the chance to satisfy a thirsty market.